Vegan cuisine offers so incredibly many delicious dishes. Try them out and see for yourself how varied vegan nutrition can be.
Here you will find everything for the quick vegan lunch, delicious snacks for in between and for the light dinner or the very special holiday meal for vegan Christmas. In a short time everything is on the table.
Convince yourselves!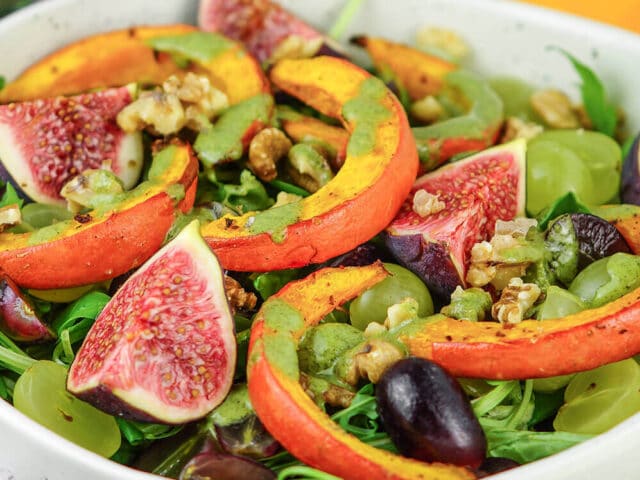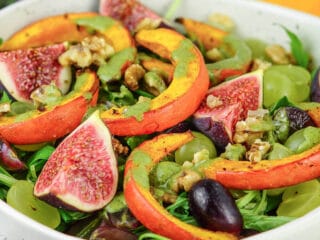 Appetizer
Ingredients for the salad 2 portions salad (mixed) ½ small Hokkaido pumpkin 1 tablespoon sesame oil 1 pinch each of salt, pepper, chili flakes 1 handful grapes 2 figs 2 tablespoons roasted walnuts Ingredients for…