The 5 most important vegan logos at a glance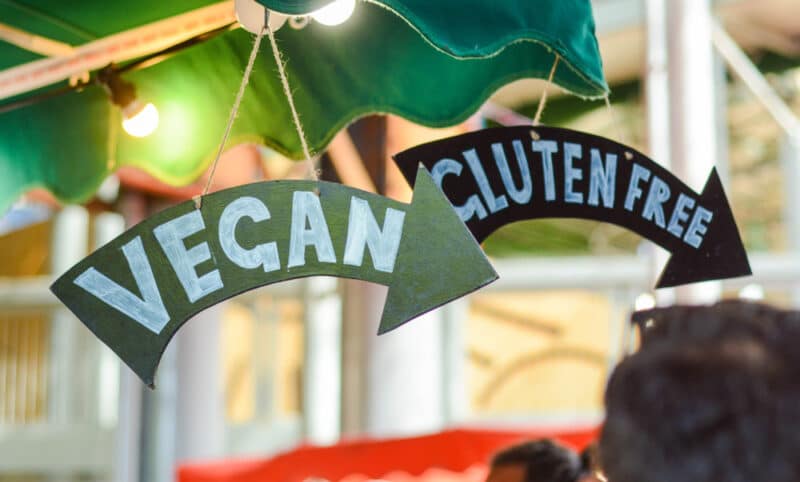 Even if you as a person might not like to be labeled – do logos make sense for food. Meanwhile, there is a wide range of different labels, with which one easily loses the overview, which, what exactly say. There are also many vegan logos in the vegan food industry that you should be aware of.
We bring light into the darkness, present you different vegan logos and explain to you what they mean.
Why do we need vegan logos?
Unfortunately, little clarity and uniformity exists about the labeling vegan products. For example, not every manufacturing process that uses animal products must be labeled as such (Why wine is not vegan?) or it hides behind cryptic E-numbers based on animal ingredients. E422, for example, is used as a filler and consists of animal fats. In addition, vegan labels guarantee that a product is free of animal testing, which definitely plays a role for people who live vegan for ethical reasons.
That's why vegan labels and logos give you security and certainty for your next food purchase.
Can you blindly trust a vegan label?
Actually, it is. Of course, there are always food scandals and our trust in the food industry is put to the test. A manufacturer can state something and still not stick to it. Just as well as a restaurant could mix something animal into a vegan dish.
However, caution is advised with companies' in-house vegan labels. These are often not trustworthy because their criteria are not publicly available. Non-vegan excipients could be included. As the vegan product range increases, hopefully so will their certification – and with the help of reputable labels.
How do the vegan logos differ?
Although the vegan labels all have a similar intention, they rely on different criteria, which they consider in addition to the ingredients. While vegan packaging only plays a role in the Vegan label, EcoVeg takes a closer look at preparation and storage, for example. Although genetic engineering is rejected in principle, the Vegan Flower, for example, is somewhat more relaxed in this area.
Now it's up to you: What you value and what is important to you, you have to decide for yourself.
What vegan logos are there in the German-speaking world?
The largest labels in the German-speaking region are the
Vegan flower of the Vegan Society
V label of the Vegetarian Union
Vegan label of the Vegan Society Germany e.V.
EcoVeg from Veg Organic e.V.
PETA-Approved Vegan label by PETA.
1st Vegan Flower of the Vegan Society
The vegan label with the well-known green flower was originally created by the British Vegan Society and is assigned in the German-speaking countries by the Veganen society Austria . This can be used to certify food, but also cosmetics and clothing. The condition for obtaining this logo is that the products do not contain ingredients or excipients of animal origin. Neither the product nor the ingredients must have been tested on animals. The manufacturer may also produce animal products, but must thoroughly clean its equipment and surfaces afterwards. If the substances are not animal substances, genetic engineering is permitted but must be designated.
2. V-Label of the Vegetarian Union (Vegan & Vegetarian)
The vegan label "V-Label" is awarded in Germany by ProVeg e.V. , in Austria by the Vegan Society Austria and in Switzerland by Swissveg. This label is available in vegan and vegetarian – except for the literal distinction, the logos are identical, which can definitely cause confusion and incorrect purchases. The vegan label is advertised as "vegan" and "100% plant-based" and guarantees that the product has been produced without animal ingredients and additives . For the V-Label, animal testing is not allowed for either the product or the ingredients. The same applies to genetic engineering. There are annual inspections at the production site.
Completely new comes 2023 the "Vegetarian label" in green, so that there is less confusion when shopping. This labels vegetarian foods, indicating at a glance whether you can use the product if you are a vegetarian.
Due to the color differentiation, there will certainly be significantly fewer incorrect purchases in the future and you no longer have to fight your way through the list of ingredients.
There may still be some confusion with older batches, but we are confident that by the end of the year the logos will have become established on all products.
3. vegan label of the Vegan Society Germany e.V.
The vegan label takes it up a notch. Because not only the product, but also its packaging must be free of animal ingredients and auxiliary materials . Production, processing and packaging may only take place in rooms that are used exclusively for vegan products. This is to prevent cross-contamination. Animal testing as well as genetic engineering are prohibited for the product and its ingredients, if they carry the vegan label.
4. ecoVeg from Veg Organic e.V.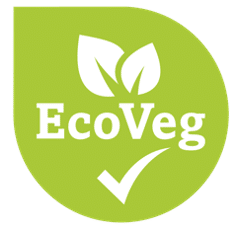 This relatively new vegan label exists exclusively for vegan organic products. It certifies plant products manufactured without animal organisms as adjuvants were. The Production must be strictly separated from the manufacture of animal products – both in terms of space and time. The same applies to the storage of the products. In addition, it must be an organic certified product.
5. PETA Approved Vegan Label by PETA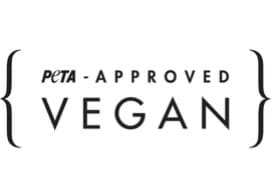 The vegan label of the animal rights organization PETA specifically targets clothing, jewelry and furniture. Animal ingredients of textiles, for example, are not always obvious and some are not labeled. PETA-Approved wants to change that. The label takes into account not only ingredients, but also other components such as adhesives. PETA is even said to conduct random laboratory testing of products for compliance. The labeled cosmetics is free from animal testing.
Comparison of the different vegan logos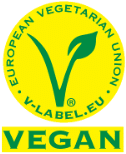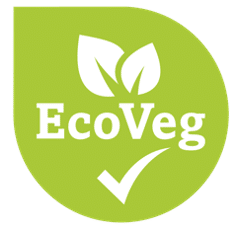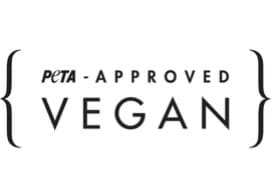 Vegan ingredients or excipients
Without genetic engineering
Without genetic engineering
Without genetic engineering
Comparison of the different vegan logos
Please install and activate Powerkit plugin from Appearance → Install Plugins. And activate Opt-in Forms module.