From burnout to successful food blogger – Stina Spiegelberg on plant-based culinary arts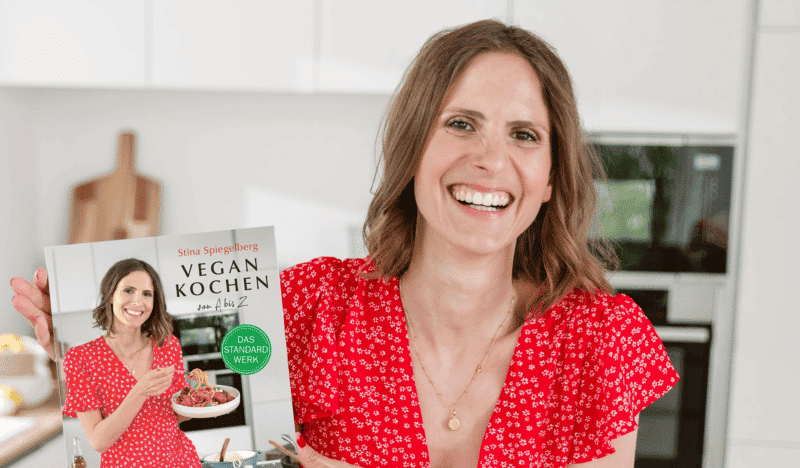 Stina Spiegelberg is TV chef blogger, mother, coach and author of already 10 cookbooks . As one of the youngest award winners, Stina received the Progress Award from PETA and was also one of the first food bloggers in Germany.
Growing up in France among croissants and eclairs, she disappeared into every kitchen as a young child. To "help" the cooks. Cooking releases so many emotions and is pure kitchen mediation for them. A game of the senses for mind and soul. In 2008, the variety of vegan ingredients grabbed her and since then she has been inspiring with her recipe blog . In 2016, she co-founded the Plant Based Insitute , 2018 Mindful Women and followed by FEMschool in 2021.
At new PLANTBASED. Podcast we talk about what the everyday life of a food blogger is like, how Stina found her great passion – baking and cooking – how she made it out of burnout to become one of the most successful cookbook authors in Germany and why she decided to go vegan.
She also reveals her hacks for vegan cooking and tells us about her 2022 culinary highlight.
Get something ready to write – Stina has some tips for vegan cooking in store. On top she reveals what we can expect in her new vegan cookbook "Vegan Kochen von A-Z".
🎧 Have fun listening and be the change!
Cream of porcini mushroom soup with sage cream
Autumn shine not only with pumpkin recipes. From September to October mushrooms are in peak season. Whether you pick them yourself or buy them at the market or supermarket, mushrooms are a delicious addition to many dishes in vegan cuisine. For those who want to get mushrooms a little earlier, we recommend porcini mushrooms. These grow in northern Germany already from late summer.
Stina Spiegelberg shared her vegan recipe for cream of porcini soup with sage cream. Perfect for the cold season!
To the podcast with Stina Spiegelberg
You can now listen to the new PLANTBASED Podcast with Stina Spiegelberg on
Spotify
,
Apple Podcasts
and Podigee. Tune in now for 2022 culinary highlights, Stina's vegan food hacks, and all about her new book, Vegan Cooking from A-Z:
Did you like the podcast with Stina Spiegelberg? We would be happy about a rating and a subscription. Thank you for your support! 💚
Vegan cooking "From A-Z" - The new book by Stina Spiegelberg
After the great success of Stina Spiegelberg's"Vegan Backen von A bis Z", the TV chef invites us again into her kitchen. Inspired by the best moments with friends, the favorite dishes after work and creative recipe ideas that you always wanted to try. Whether goulash, homemade gnocchi in sage butter, Maultaschen or pizza – kitchen novices and experienced cooks alike will be thrilled!
"Vegan Kochen von A bis Z" is not just another vegan cookbook. As in her award-winning baking book, step-by-step instructions guide you through recipes, plus tips straight from the professional kitchen. The range of recipes is a dream: from breakfast to appetizers, pasta to desserts, you'll find your new favorite dish on every page of this book!
Thanks to Stina Spiegelberg's experience of almost 15 years as one of the most sought-after vegan cooks, "Vegan Kochen von A bis Z" is a comprehensive and well-founded standard work that gets to the heart of plant-based cooking: an all-rounder that no kitchen should be without!
Product information: The large product information section shows how egg whites, milk and eggs are used in the cooking pot. What does the vegan pantry look like? What ingredients can be substituted for healthy or gluten-free? Creative cooking has never been so easy. So simply every recipe succeeds!
Beautifully illustrated, "Vegan Cooking from A to Z" features a variety of classic and exciting recipes from vegan cuisine. Healthier alternatives are presented as well as gluten-free variants. Each recipe is beautifully illustrated and selected creations include step-by-step instructions.
The concept: "I want to eat that!" In this book, it's not just the abundance of over 100 great recipes that's convincing, but the special feature that each of them will make your mouth water. End of work, garden party, friends are coming over or the Christmas party needs to be planned? We've got you! These recipes are for any occasion. And you can expect a very special plus: Stina has put together exclusive winter and summer menus for you.
We have already cooked one or two recipes from it and are thrilled.
Vegan Cookbooks by Stina Spiegelberg:
You want to support the work of This Is Vegan?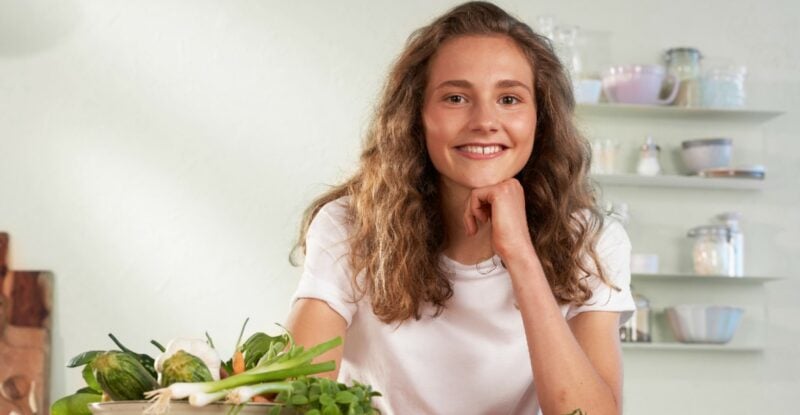 Maya Leinenbach is 17 years old, has over 2 million followers on Instagram, and inspires them every day with new vegan recipes Her secret recipe: Delicious, vegan recipes that are easy…
Read more "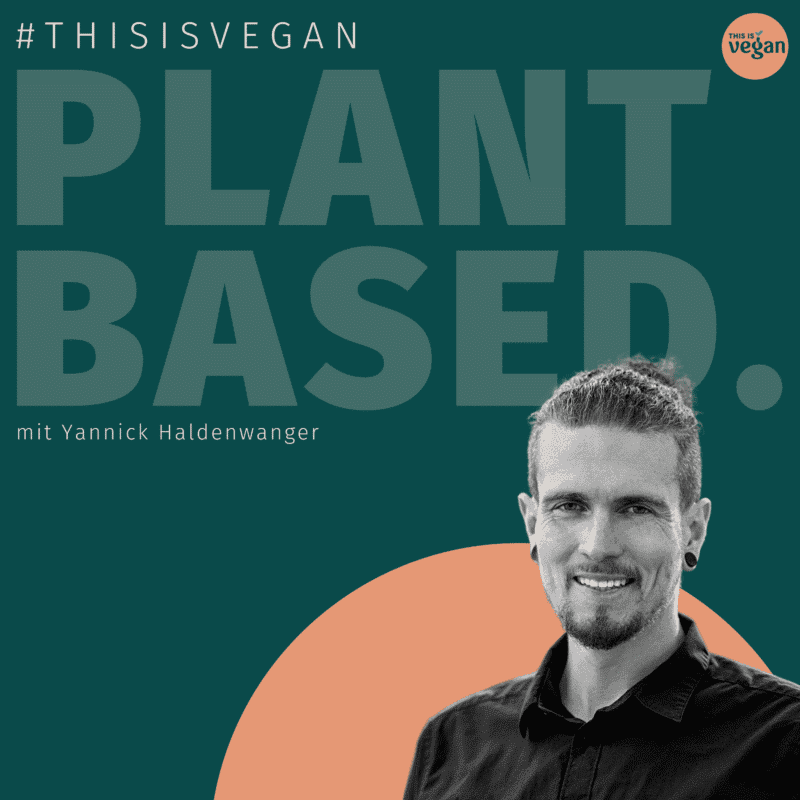 PLANTBASED. – The This Is Vegan Podcast Starting in May 2022, the sustainability & vegan community has a new podcast! In "PLANTBASED.", the This Is Vegan podcast, we regularly present…
Read more "
Please install and activate Powerkit plugin from Appearance → Install Plugins. And activate Opt-in Forms module.