Easter vegan: everything for an animal-friendly Easter brunch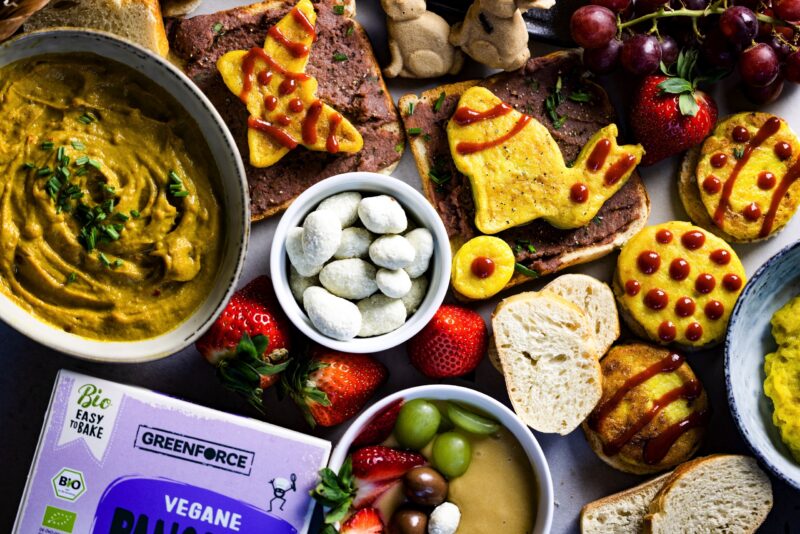 Are you ready for an animal-friendly Easter? This article is all about vegan Easter and how you can make your celebrations animal-free. We take a look at the
Easter Brunch Box from Greenforce
at. Let's dive into the world of plant-based Easter treats together, and best of all, you'll find a discount code at the end that will save you a whopping 27%. Get inspired!
The Easter Brunch Box from Greenforce: The centerpiece of your vegan Easter brunch
The Easter Brunch Box is a real treat for those who want to celebrate Easter vegan. It contains a colorful mix of delicious, plant-based products that are perfect for your vegan Easter menu are. Whether you're craving vegan Easter eggs, vegan Easter bunnies, or a vegetarian Easter dinner, this box has something for everyone.
The box contains everything to create pancakes in the shape of vegan Easter bunnies, vegan Easter eggs as omelets and many other highlights for your vegan Easter dinner. There are no limits to your creativity and alle ingredients are purely vegetablesome even organicand even the packaging is environmentally friendly designed. Not only your palate is happy, but also Mother Nature!
What makes the vegan brunch box so special?
Going vegan for Easter is not only an environmentally and animal friendly choice, but also a healthier alternative. The
Greenforce Brunch Box
offers a selection of delicious, all-vegetable products rich in essential nutrients such as plant-based proteins, vitamins and minerals. The high-quality ingredients, lack of artificial additives and palm oil, and allergy-friendly options make this vegan Easter box the perfect choice for a conscious Easter. By using environmentally friendly packaging, Greenforce also actively contributes to environmental protection, so you can feast with a clear conscience!
Advantages of the Greenforce Brunchbox:
You can do that with the Greenforce Brunchbox!
With the Greenforce Brunch Box, you can whip up a diverse vegan Easter brunch in no time. The box contains a varied selection of products with which you can prepare both sweet and savory dishes. From delicious vegan pancakes to hearty vegetable casseroles or protein-rich smoothies, the possibilities are virtually endless. The preparation of each dish is very simple and suitable even for novice cooks. Most products only require adding water or plant milk and following the enclosed instructions. So nothing stands in the way of an enjoyable, healthy and animal-friendly Easter brunch!
Greenforce's Easy-to-Mix Vegan Egg is the ideal alternative for those looking for a plant-based and animal-friendly egg dish. With this revolutionary product, you can make delicious vegan scrambled eggs in no time without sacrificing taste or consistency. The preparation is very easy: Simply mix the powder with water or vegetable milk, add to the pan and fry as usual. The result is a delicious, protein-rich and healthy vegan scrambled egg that is not only a hit with vegans and vegetarians, but also with environmentally conscious gourmets. Try it for yourself and enjoy a sustainable, protein-packed breakfast!
Greenforce Easy-to-Mix Spread Vegan
Greenforce Easy-to-Mix Vegan Spreadable Sausage is a delicious, all-vegetable alternative to conventional spreadable sausage. With this animal-friendly and eco-conscious option, you can spice up your breakfast sandwich or dinner without sacrificing the flavor you're used to. The preparation is very simple: you just have to mix the powder with water, let it sit for a few minutes and you have a tasty, spreadable sausage alternative. The result is a vegan sausage spread that features an authentic texture and hearty flavor – perfect for anyone craving a conscious and delicious alternative to animal products!
Vegan pancakes - baking mix
Greenforce's vegan pancakes offer a delicious and animal-friendly alternative for the perfect breakfast or special brunch. The preparation is very easy: just mix the mixture with water or vegetable milk and bake in a pan. The result is fluffy, golden brown pancakes that convince in taste and appearance. The special features of the mixture lie in the high-quality, purely vegetable ingredients and the fact that it is free of artificial additives. For Easter, you can also use this versatile mix to conjure up creative pancake shapes, such as little bunnies or Easter eggs. So your Easter breakfast is not only delicious and vegan, but also visually a real eye-catcher!
Organic Vegurt Nature - Vegan Yogurt
Greenforce's Vegurt Natur is an excellent vegan yogurt alternative that is perfect for a healthy and animal-friendly breakfast. The preparation is very simple: just add water to the mixture, mix everything thoroughly and let the mixture rest in the refrigerator for a few hours. The result is a creamy, mild vegan yogurt that combines perfectly with muesli, fruits or nuts. The special features of this mixture are the high-quality, purely vegetable ingredients and the fact that it is free of artificial additives and preservatives. With Vegurt Natur, you can enjoy a delicious, healthy and sustainable yogurt treat in such a simple way!
What else is in the vegan brunch box?
Are you looking for a delicious vegan brunch that will tantalize all your taste buds? Then let yourself be inspired by the versatile Greenforce Brunch Box surprise! In this box, you'll find an exquisite selection of delicious products that promise both sweet and savory treats. From savory rühei alternatives to creamy spreads, there's something here for everyone! Curious now? Click here to discover all the tasty secrets of the Greenforce Brunch Box and take your vegan brunch to the next level. You won't regret it!
Discount code from Greenforce
Together with Greenforce we give you a whole 27% discount on the Easter Brunchbox and in the future 10% on everything. You can find the codes below.
We wish you happy, vegan Easter days and would be happy if you tag us in your Easter posts on Instagram.
If you're looking for more vegan recipes for Easter, check out our vegan recipes.
27% discount on the Greenforce Brunch Box!
Coupon code: EASTERDEAL27
Valid: 20.03.2023 – 10.04.2023
10% discount code on everything at Greenforce
Want to support the work of This is Vegan?
Fotos: This Is Vegan / Anna Sebastova
Dieser Artikel ist in Zusammenarbeit mit Greenforce entstanden.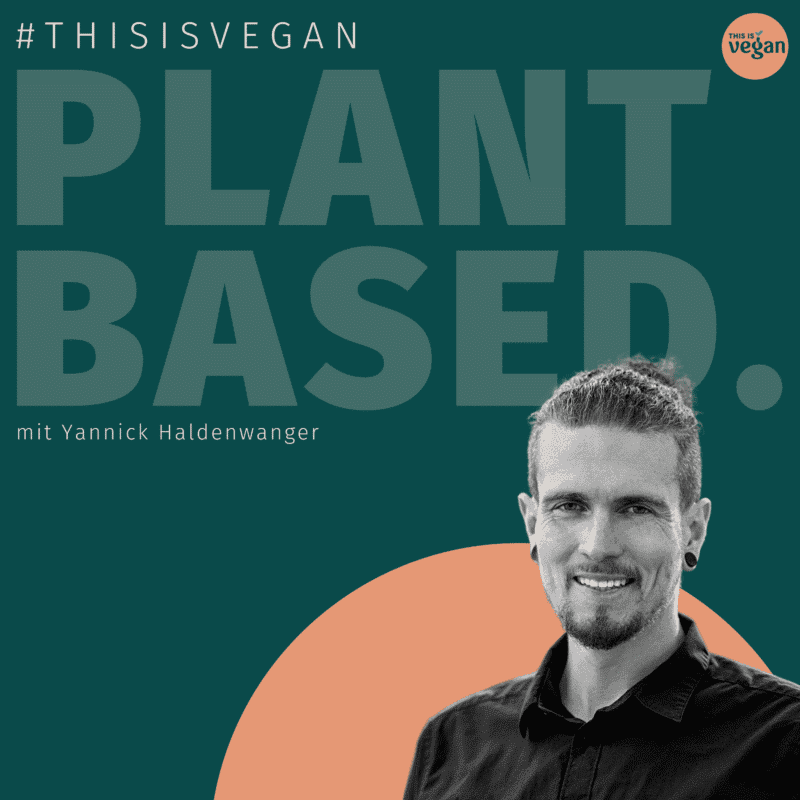 PLANTBASED. – The This Is Vegan Podcast Starting in May 2022, the sustainability & vegan community has a new podcast! In "PLANTBASED.", the This Is Vegan podcast, we regularly present…
Weiterlesen »
Please install and activate Powerkit plugin from Appearance → Install Plugins. And activate Opt-in Forms module.