200,000 kg of plastic waste fished out of the ocean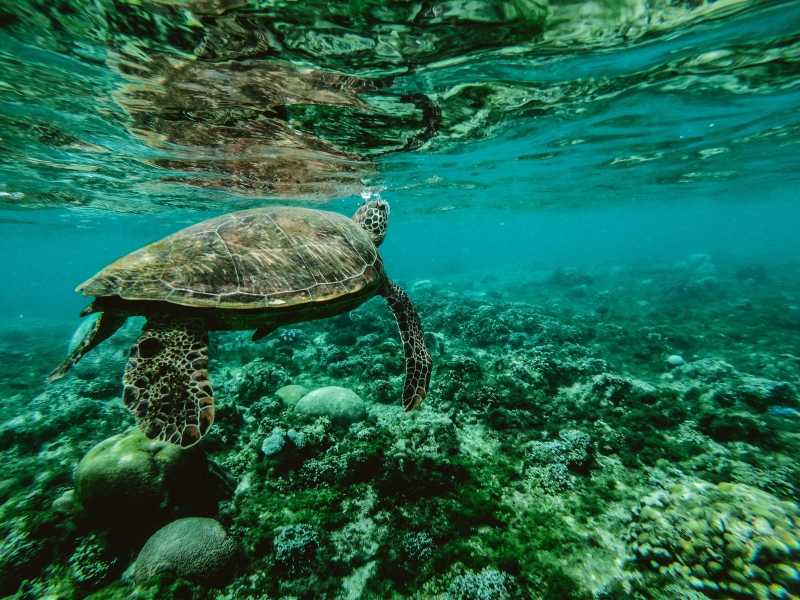 Since 2018, the project The Ocean Cleanup has been fishing trash out of the ocean. The project relies on innovative technologies and methods to maximize the efficiency and effectiveness of the cleaning process. The garbage is collected by a u-shaped net. As a result, around 29 tons of plastic waste could be removed from the ocean in 2021.
Young founder with great vision
The project The Ocean Cleanup was launched in 2013 by Boyan Slat, a then 18-year-old Dutchman. Boyan Slat, as part of a school project, developed a groundbreaking system that allows plastic waste to be efficiently removed from the water. The central component of the system is a net structure about 800 meters long that is moved through the water by two tugs. This innovative technology has the potential to make a significant contribution to reducing plastic pollution in the oceans.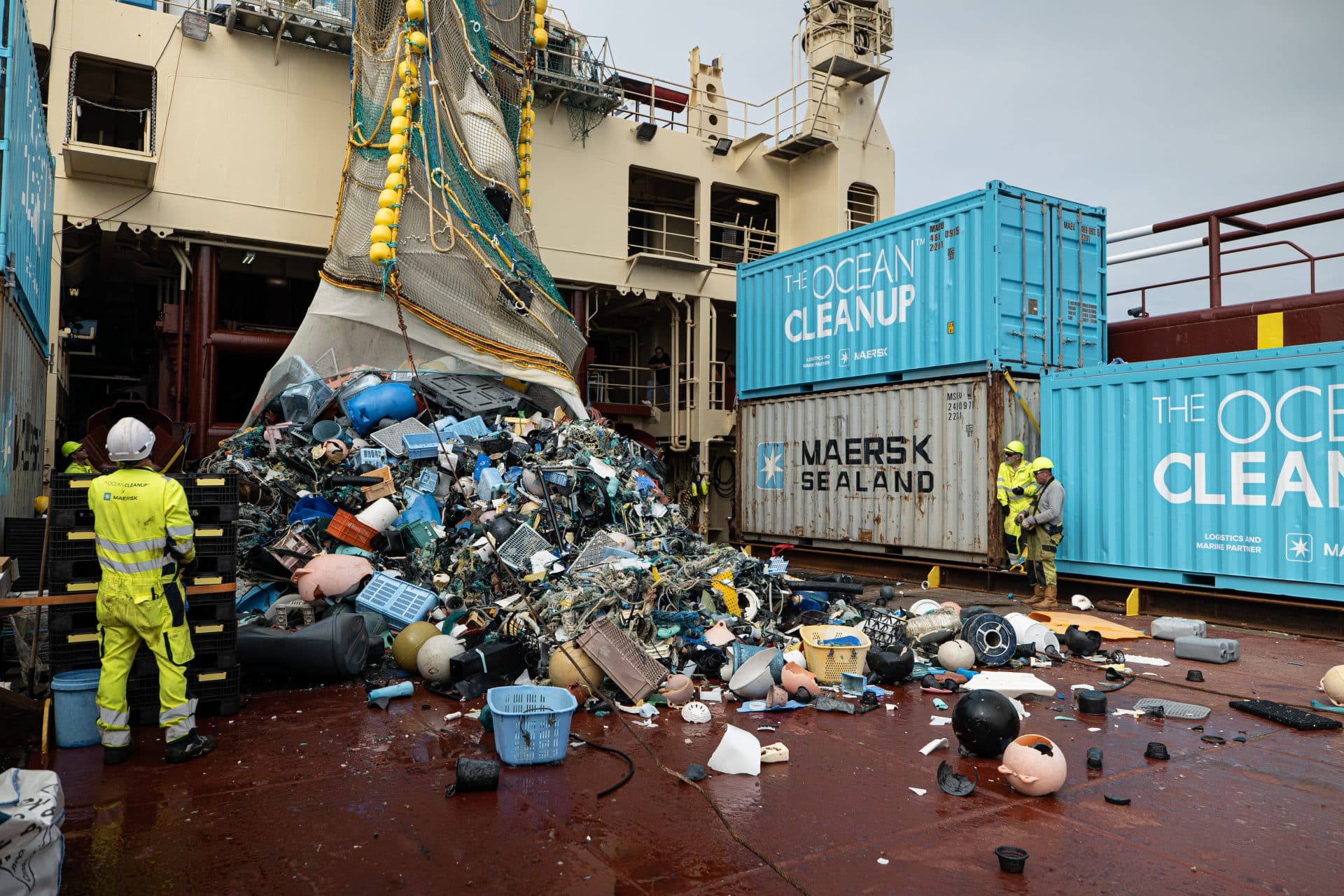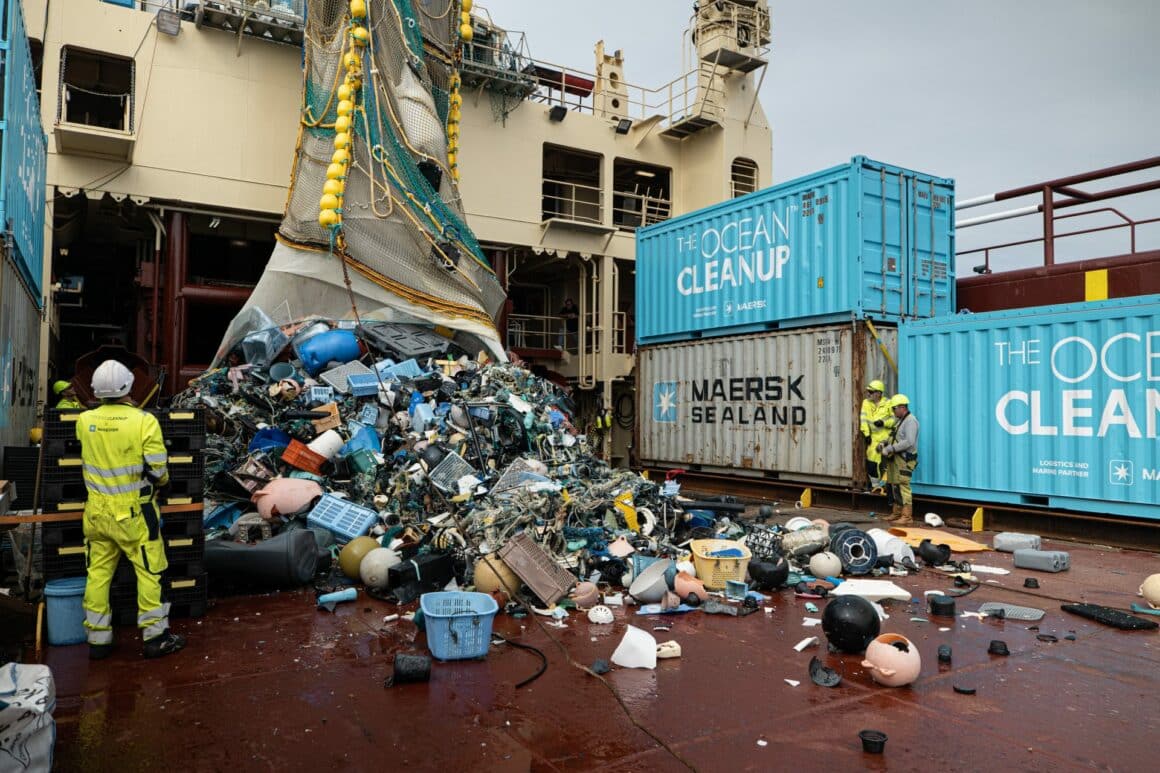 Great Pacific Garbage Patch
The Pacific Garbage Patch is also called Great Pacific Garbage Patch and is located between North America and Asia. The floating plastic island measures approximately 1.6 million square kilometers, an area almost the size of Mexico! However, the plastic island is just the tip of the iceberg. Around 80 million tons of plastic waste are estimated to be in our oceans. Only a small part of it is visible and floats on the sea surface. Alarming figures that highlight the extent of plastic pollution and the urgent need to take action.
What happens to the plastic waste?
Most of the plastic waste collected on land is recycled. In particular, the plastic waste from the Great Pacific Garbage Patch is used to make various useful products such as sunglasses. This type of recycling not only enables the reduction of waste, but also creates added value from plastic waste. In addition, the project The Ocean Cleanup also has a vision to be funded in part by the sale of these recycled products at .
The project has ambitious goals for the future. By 2040, the goal is to reduce plastic pollution at the ocean surface by 90% . This requires a comprehensive approach that includes not only cleaning up the oceans, but also measures to prevent plastic waste and promote sustainable lifestyles. For example, there are plans to rid polluted rivers of plastic waste in the future.
This Is Vegan unterstützen - so geht´s!
Auf der Seite findest du Affiliate-Links. Wenn Du deine Lieblingsprodukte über diese kaufst, erhalten wir eine Provision, womit du uns unterstützt.
Alternativ kannst du uns auf Instagram, TikTok, YouTube,  LinkedIn oder Pinterest folgen, unseren Podcast hören, abonnieren und bewerten hier direkt unterstützen:
Jeder Cent hilft, unsere Vision voranzutreiben.
🙏🏽💚
Please install and activate Powerkit plugin from Appearance → Install Plugins. And activate Opt-in Forms module.