All cheese? – The fight for vegan alternatives in court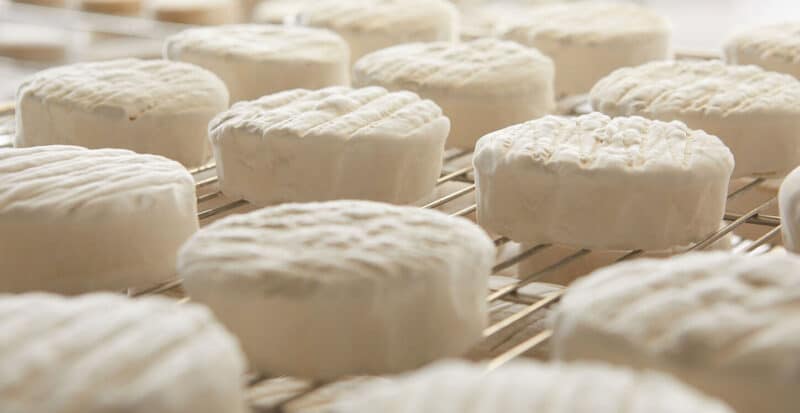 Already on "Die Höhle der Löwen," Happy Cheeze wowed millions of TV viewers, as well as Frank Thelen and Carsten Maschmeyer with their cashew-based "cheese alternative."
Last year, Happy Cheeze GmbH was sued because the company advertises its vegan products with the words 'cheese alternative'.
In the current lawsuit, the advertising of the products with the term "cheese alternative" is under attack. The Wettbewerbszentrale refers to a ruling of the ECJ, according to which the term "cheese" is only reserved for products of animal origin and is also prohibited for plant products if informative additives are used to indicate the plant nature of the product.
Happy Cheeze was now in court over the dispute. How it came to that, how the negotiation ended and which effects that has on the entire Veggie industry, tells us managing director Dr. med. Mudar Mannah in the interview.
Hi Mudar, thank you so much for taking the time to do this interview. What does your company offer and what makes your products so special?
Mudar Mannah: Happy Cheeze GmbH was a matter of the heart from the very beginning:
In 2012 I founded the company, with the goal through innovative plant-based products , to bring the principle of plant-based nutrition not only to vegans and create a cheese alternative that tastes, but to create an innovative food novelty for everyone. Meanwhile, we are one of the leading companies for the production of cheese alternatives according to traditional production. What makes our products special is the way they are made.
We are not trying to imitate a cheese product like many other vegan cheese alternative manufacturers. Therefore, we use techniques from traditional cheese making to produce our products. The cashew milk is fermented, thickened, shaped and then ripened under daily control into the tasty products that our customers appreciate so much.
You were warned about your products and won the court case yesterday in the first instance. How exactly did it come about?

Mudar Mannah:
Last year, Happy Cheeze GmbH was sued by Wettbewerbszentrale e.V. for injunctive relief because we advertise our cashew products with the addition 'cheese alternative' and called them Happy Cheeze.
Due to the well-known ECJ ruling, we saw no chance to keep the term Cheeze in the context of product naming and reached an agreement with the Wettbewerbszentrale, but pointed out that we are of a different opinion regarding the use of cheese alternative and will not refrain from using it. This was followed by the lawsuit against us.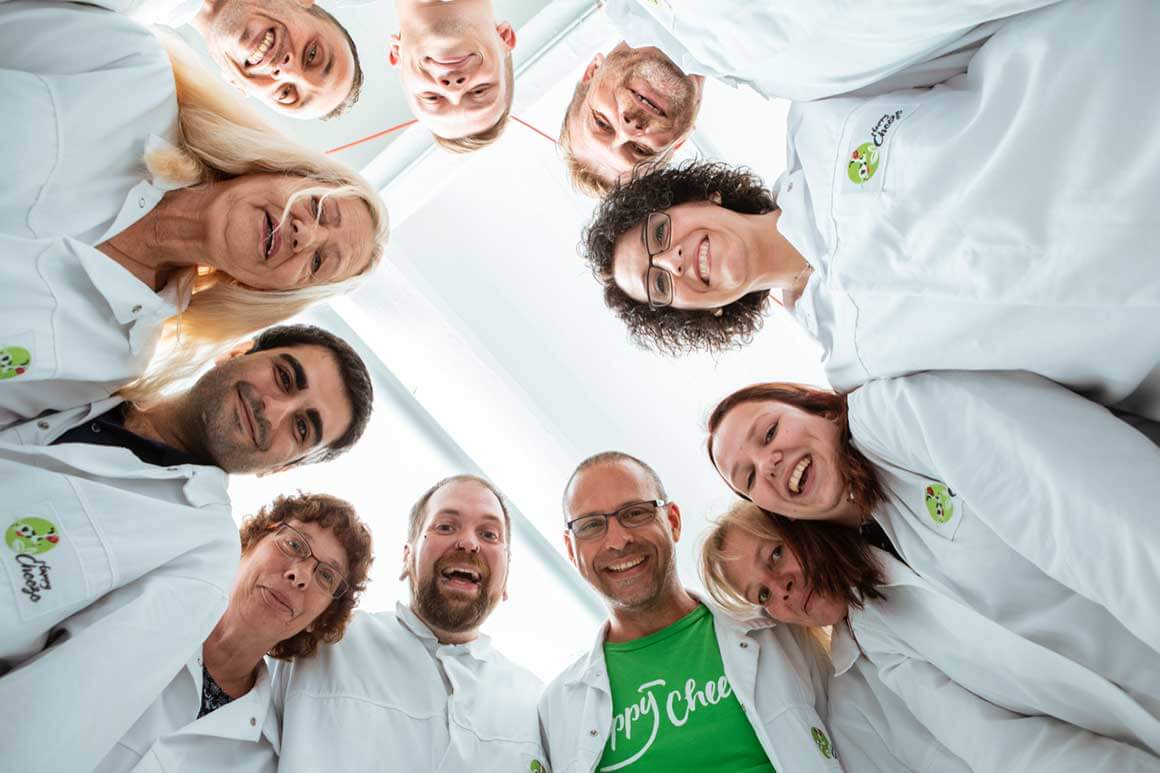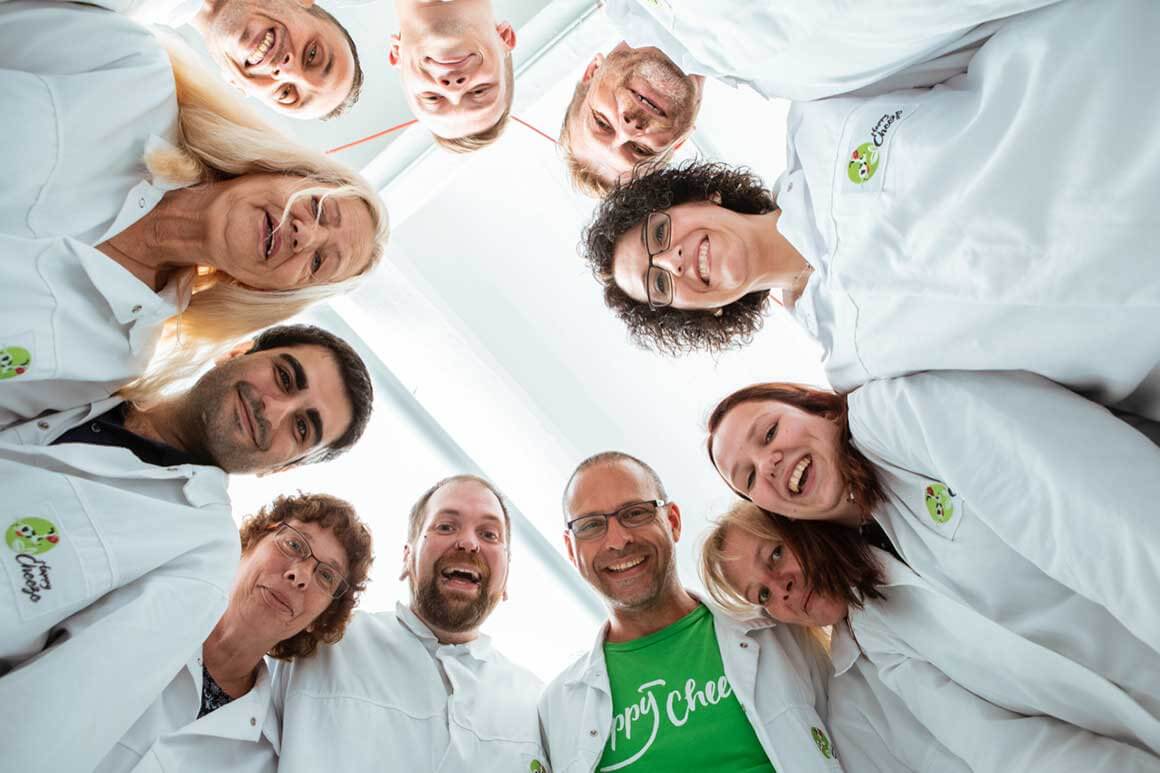 Are you aware of a case where a consumer felt truly deceived because it was not an animal product?

Mudar Mannah:
No! In the past 7 years, I am not aware of any case where a customer felt deceived and actually wanted to buy an animal product instead of our products.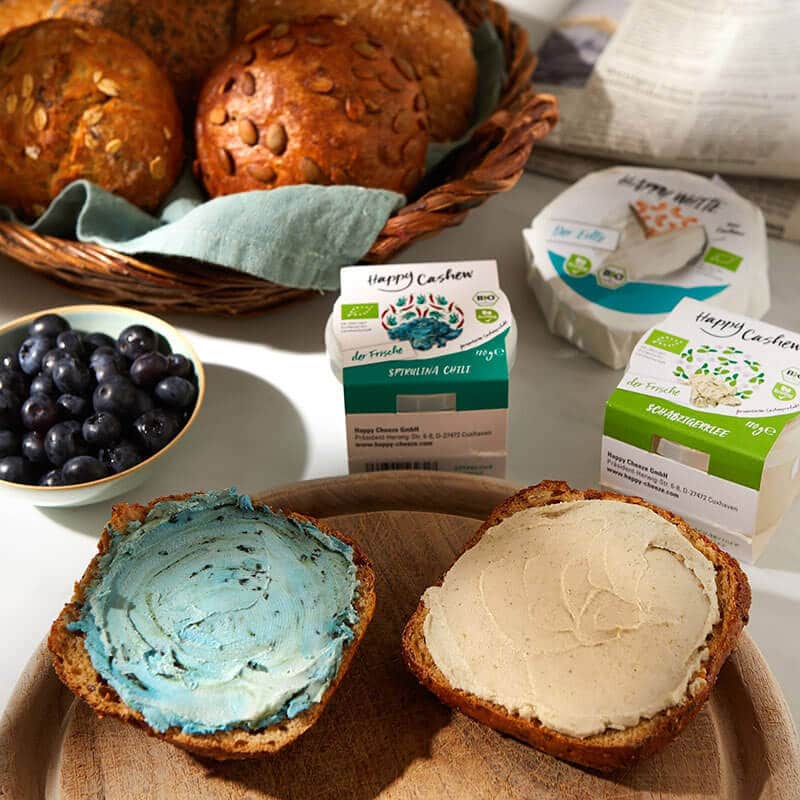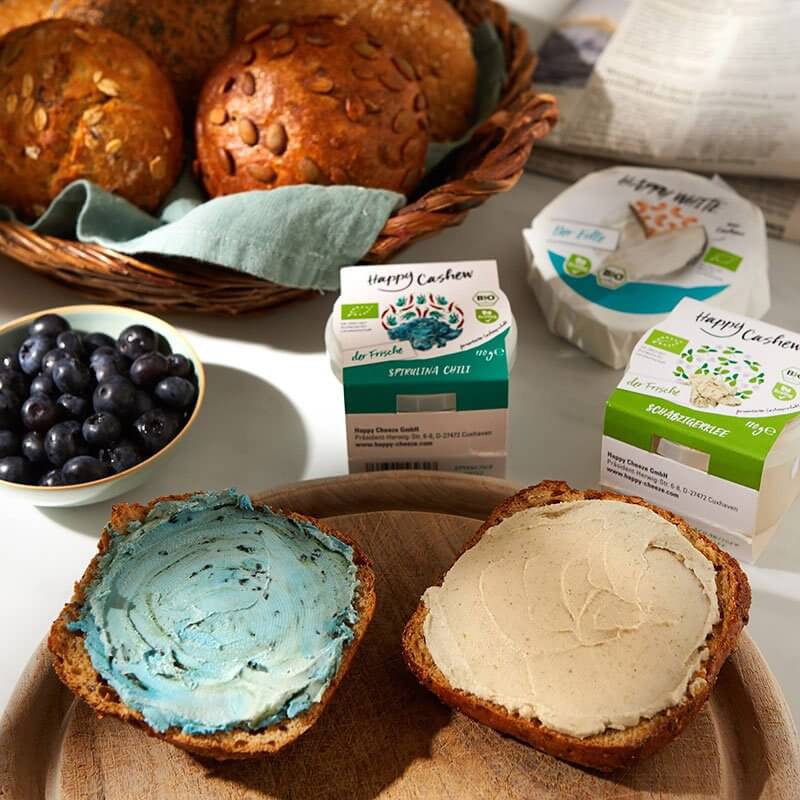 Does the bill only affect vegan cheese alternatives or other products as well?

Mudar Mannah:
Here is a quote from our law firm Wilde Beuger Solmecke in Cologne:
"The reasoning of the district court – assuming it holds – is also likely to have an impact on the guiding principles of the Food Book Commission, because what is permissible for milk and cheese is all the more likely to be so for sausage and meat, and once we have a word in the form of the term "alternative" that, in the opinion of the courts, sufficiently distinguishes us from animal products in the labeling of plant-based products, then – thinking optimistically – it may only be a matter of time before soy milk is also finally allowed to emerge from the shadow of its term illegality."
When can you expect a final ruling from the ECJ and what do you think the chances are that the law will be passed?

Mudar Mannah:
We have currently won at the Regional Court in Stade, but it remains to be seen whether the next instance will be at the Higher Regional Court in Hamburg.
For you as a StartUp, the process is a big financial risk. How did you prepare for this and what are the implications for your business?

Mudar Mannah:
Fortunately, we have received great support from other vegan companies. It's nice to experience how we all pull together and pursue a common goal.
What advice do you have for other start-ups that are afraid of warning letters, which can possibly even threaten their existence ?

Mudar Mannah:
Fear is not a good companion. Before making naming and product decisions, one should be well informed about the legal situation. If things still go wrong, you can always try to reach an agreement with the other party without having to go directly to court.
Nevertheless, you had temporarily renamed yourselves "Happy Cashew". Will it stay that way and what's the next step for you?

Mudar Mannah:
We have renamed our products. The renaming came at just the right time for us. Meanwhile, we are much more than "just" cheese alternative. We make yogurt and buttermilk alternatives. All our products have two things in common: They are made from cashews and fermented. Therefore, the renaming was only logical. The company is still called Happy Cheeze GmbH.
Anything else you'd like to get off your chest in closing?

Mudar Mannah:
Our success and passion stem from the tireless efforts of all our employees. Our goal is to make our small contribution to a sustainable and climate-friendly future. We are all responsible for a future world in which all living beings can coexist happily and healthily and become full.
Please install and activate Powerkit plugin from Appearance → Install Plugins. And activate Opt-in Forms module.