Pens to plant! – Interview with Sprout World founder Michael Stausholm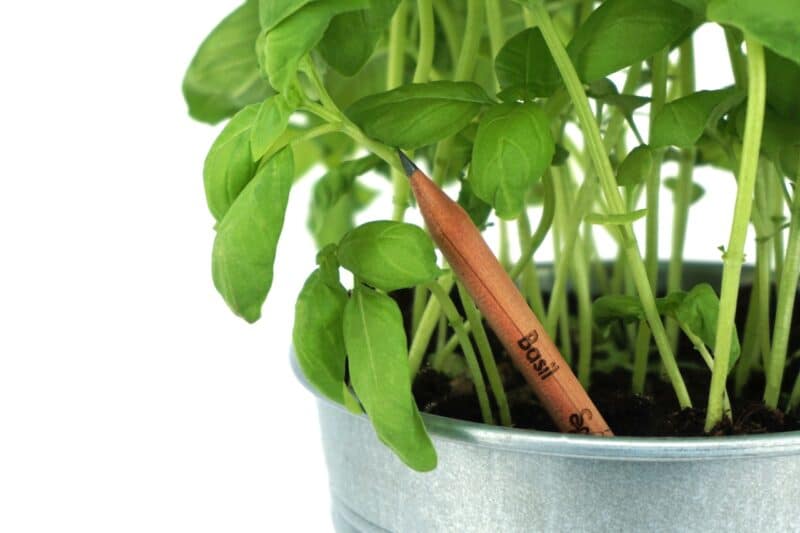 The start-up SproutWorld from Denmark lets pencils turn into a plant after use. It may sound strange at first, but it is actually a remarkable success story. The idea of founder Michael Stausholm is to establish a sustainable pencil as the alternative to the classic plastic promotional pen. Because this is still the best-selling promotional item in the world.
Every day, around 135 million plastic pens are produced, most of them printed with logos and slogans. All of these pens will eventually end up as a huge amount of plastic in landfills.
The idea of appropriately personalizing or colorfully printing a sustainable pencil instead, which can turn into a plant after use, has won over well-known companies in recent years, including in Germany, such as Porsche, Deutsche Bahn and Schöffel.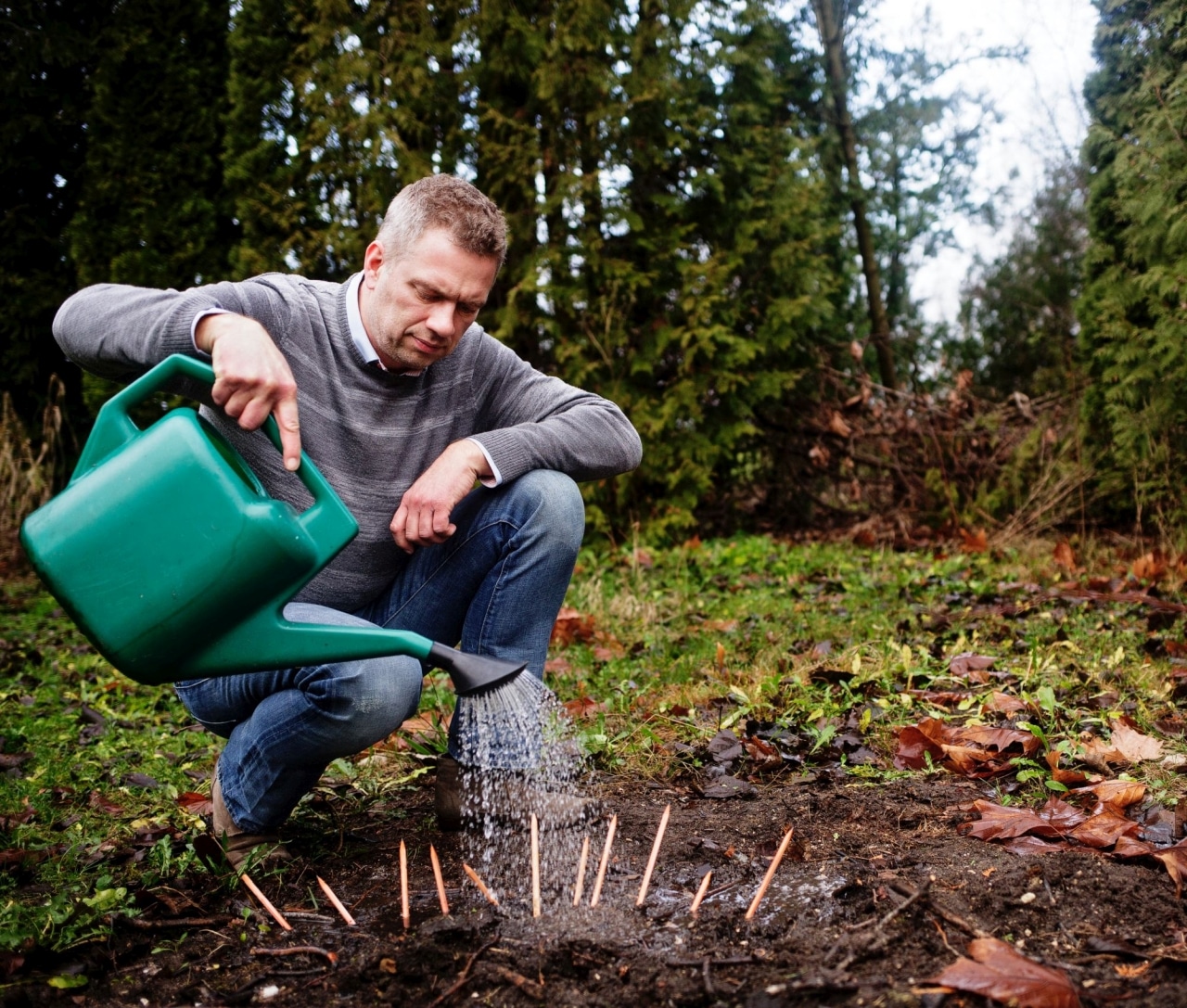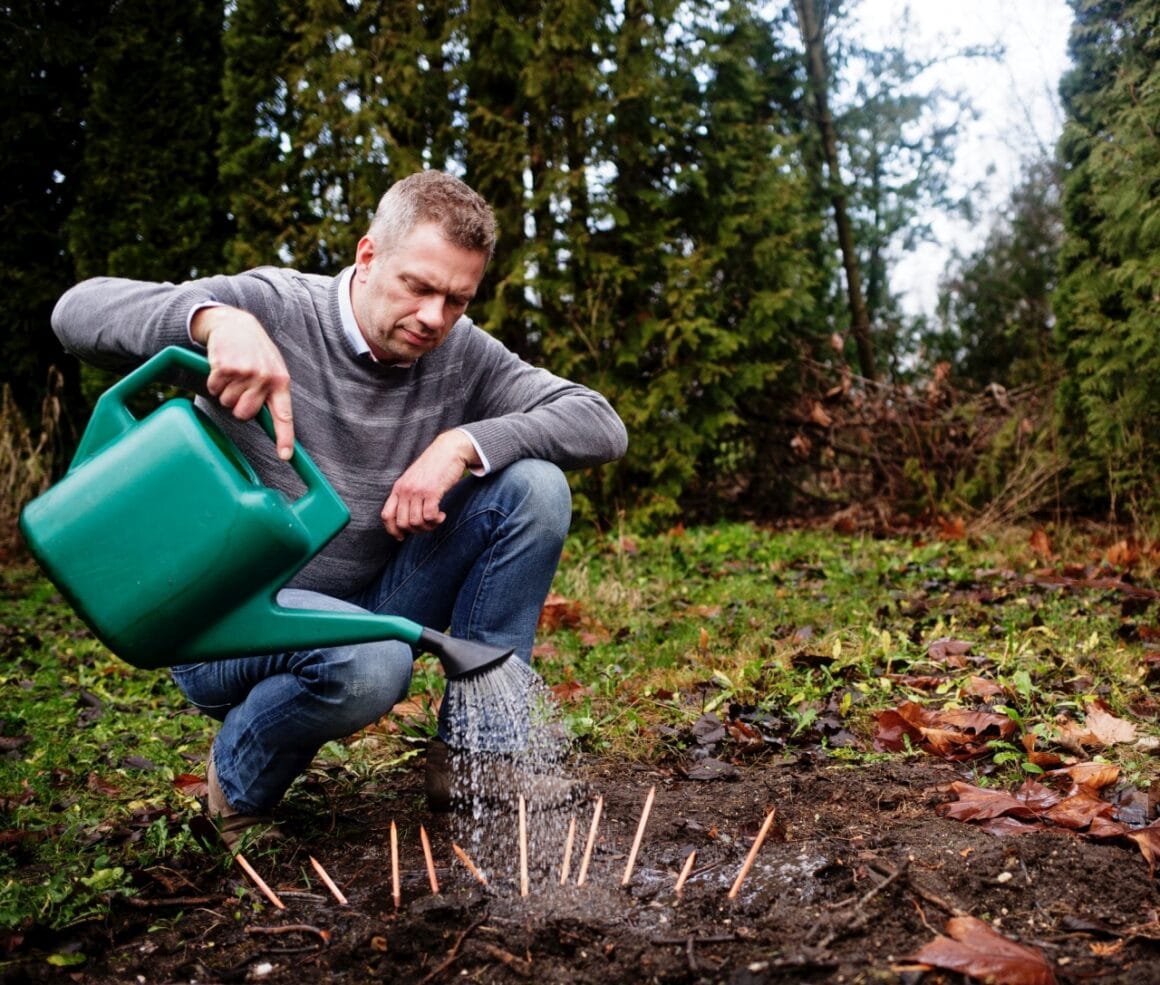 Gründer Michael Stausholm reiste 1993 nach Indonesien, wo er 14 Jahre lang lebte und zu grünem Unternehmertum und Nachhaltigkeit fand. Between 1996 and 2006, he worked for companies such as Nike and Walmart, helping them establish more sustainable and responsible textile production processes. In 2013, Stausholm launched the Sprout pencil in Denmark and founded the company SproutWorld.
In an interview with This Is Vegan, he reveals how he incorporates sustainability into his everyday life and what makes the pens and production so sustainable.
That's what SproutWorld stands for:
SproutWorld is an innovative company specializing in environmentally friendly products. One of their most notable creations are the Sprout pencils. These unique pencils are made from sustainable materials and contain a capsule with embedded seeds instead of an eraser. After the pencil is fully used, it can be planted in a pot, and the seeds in it will grow into beautiful plants. Sprout pencils are not only an environmentally friendly alternative, but also of high quality and write smoothly. SproutWorld inspires people around the world to be more conscious of their resources and make a positive impact on the environment.
What inspires you at SproutWorld?
Michael Strausholm: It inspires me to see every day how our patented plantable pencils are making a difference around the world. Because our pens, in turn, inspire people to focus on a more sustainable future every day by showing you, in a very simple way, what sustainability can look like.
How can consumers make a positive impact on the environment through Sprout products?
Michael Strausholm: Instead of using a plastic ballpoint pen or even a normal pencil, both of which are simply thrown away after use, people can give our product a second life by planting it and creating something new from it. This encourages people to think about all kinds of products. Not only about how they are made or used, but also about what happens to the products we buy after we stop using them.
How do you ensure that the products are environmentally friendly and sustainable?
Michael Strausholm: For us, the local and regional supply chain is the be-all and end-all. We source the raw materials and produce where we sell, i.e. for the EU we source the raw materials from EU countries and produce in Poland to distribute in the EU, likewise in the USA. We source raw materials in North America and manufacture in Minnesota.
It is also important that the materials are certified and ecological and that we give back to nature what we take. For example, we have our own forest in Poland, where we have planted 12,000 trees so far, which will live for 40-50 years without being used commercially. This is despite the fact that we need fewer than 100 trees each year to produce millions of SproutWorld pens (and still plant several new trees for every one we cut down). One tree can produce 175,000 SproutWorld pencils, which means that last year, when we sold more than 8 million pencils, we only used about 45 trees to make them.
How have the first customers reacted to the products?
Michael Strausholm: Mostly with a "wow" – the idea of planting the pen after use instead of just throwing it away has been an eye-opener for many. The idea is so simple, yet it shows what sustainability is all about: using and giving new life instead of throwing away
How do you ensure that the seeds in Sprout products actually germinate and grow?
Michael Strausholm: We only use high-quality seed from the EU or the USA. We constantly test each batch as well as new seeds and add 5-10 seeds to each seed capsule to ensure that enough seeds germinate. Seeds are living organisms, so 1-2 seeds may not germinate, but there is still enough to grow.
Are you also involved in raising awareness of the issue of sustainability, for example in schools?
Michael Strausholm: We don't have the resources to be present at the local level or in schools, but we spend a lot of resources on media, writing blogs, newsletters, etc. to share our vision and try to inspire.
What are the biggest challenges you've faced since starting SproutWorld, and how have you overcome them?

Michael Strausholm:
When you build a company from scratch, and it's been almost 10 years now, there have been many challenges. Ten years ago, sustainability was something people talked about, but few knew how to use it or what the word even meant. That's still the case to a certain extent, but the difference is that today everyone understands that sustainability is no longer "nice to have" but a must in daily life. A current and major challenge is that we have developed and launched our (also patented) plant-based eye, eyebrow and soon lipsticks. The cosmetics market is a huge market, but a completely different market from that for our core pencil and crayon business. The cosmetics industry is still very much in its infancy when it comes to sustainability, and I'm happy to be able to push this industry a bit further in a green direction and show what's possible.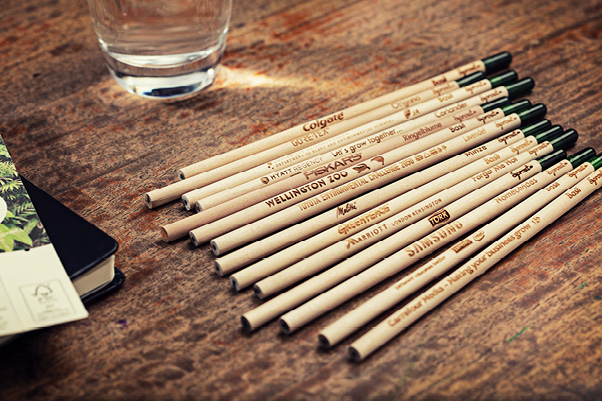 How important is sustainability to you personally and how do you implement it in your everyday life?
Michael Strausholm: The older I get, the more important this topic becomes. I'm far from perfect, but I'm trying my best. In Copenhagen, Denmark, where I live, I mostly use the bicycle to get around, I also cycle to the office every day. I also try to eat exclusively vegan at least 1-3 times a week. In general, Denmark is fortunately already climate-friendly compared to the rest of the world. Using green electricity, drinking tap water, using their own shopping networks – all of this is already the norm here.
How do you see the future of SproutWorld and what plans do you have for the further development of the company?
Michael Strausholm: I want SproutWorld to continue to grow and manage to remain profitable. Because that's important to be able to invest. Last year we grew by 50% and this year we have already grown by more than 30%, even though the world around us presents many challenges. I see great potential in the area of plant-based foods and am focused on growing this business as well.
Our tip: Sustainable promotional gifts
Sprout pencils from SproutWorld are the perfect promotional gift that promotes both environmental awareness and creativity. By giving away these unique pencils, companies can show their customers and employees that they care about sustainability. Sprout pencils not only offer an eco-friendly alternative to traditional disposable pencils, but also an interactive experience. Recipients can fully use the pencil and then plant it in a pot to make the seeds it contains grow. This playful action connects people with nature and creates a long-lasting memory of the brand. With SproutWorld as a promotional gift, companies show their responsibility for the environment and encourage others to make sustainable choices.
We at This Is Vegan also use the pens as giveaways for partners and are always happy to receive feedback and pictures of planted pens. Read more here.
This Is Vegan unterstützen - so geht´s!
Auf der Seite findest du Affiliate-Links. Wenn Du deine Lieblingsprodukte über diese kaufst, erhalten wir eine Provision, womit du uns unterstützt.
Alternativ kannst du uns auf Instagram, TikTok, YouTube,  LinkedIn oder Pinterest folgen, unseren Podcast hören, abonnieren und bewerten hier direkt unterstützen:
Jeder Cent hilft, unsere Vision voranzutreiben.
🙏🏽💚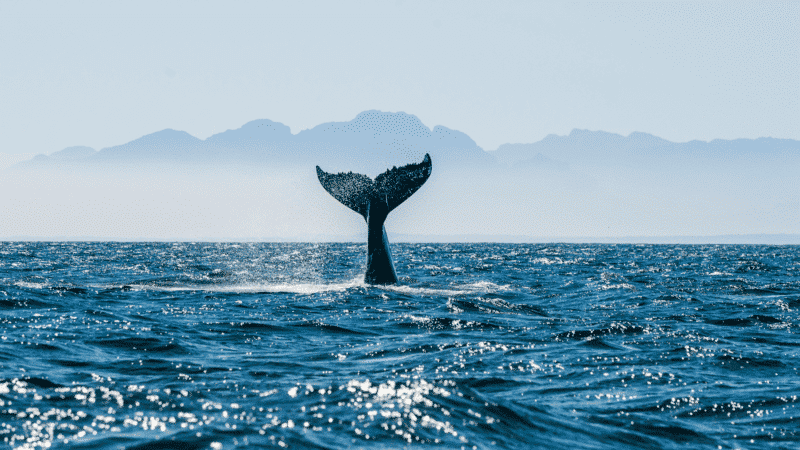 Captain Paul Watson is founder and captain of the environmental organization Sea Shepherd. He and his crew are committed to saving the world's oceans with 14 ships worldwide. On the…
Read more "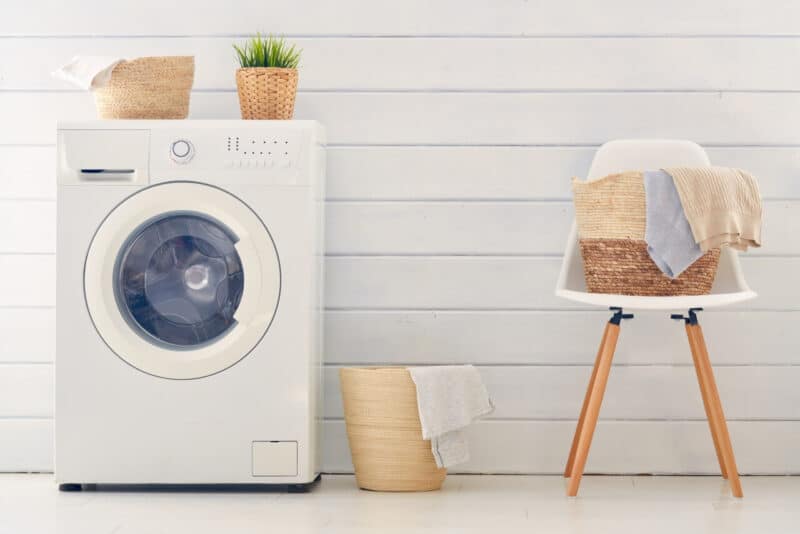 Munich-based startup everdrop aims to make the world a little cleaner through their sustainable household products. Everdrop has revolutionized the household cleaning market with its innovative cleaning tabs. The aim…
Read more "
Photos: ©Sprout World
This article was written in cooperation with SproutWorld.
Please install and activate Powerkit plugin from Appearance → Install Plugins. And activate Opt-in Forms module.