Veganuary! CEO Ria Rehberg about new records at vegan month 2023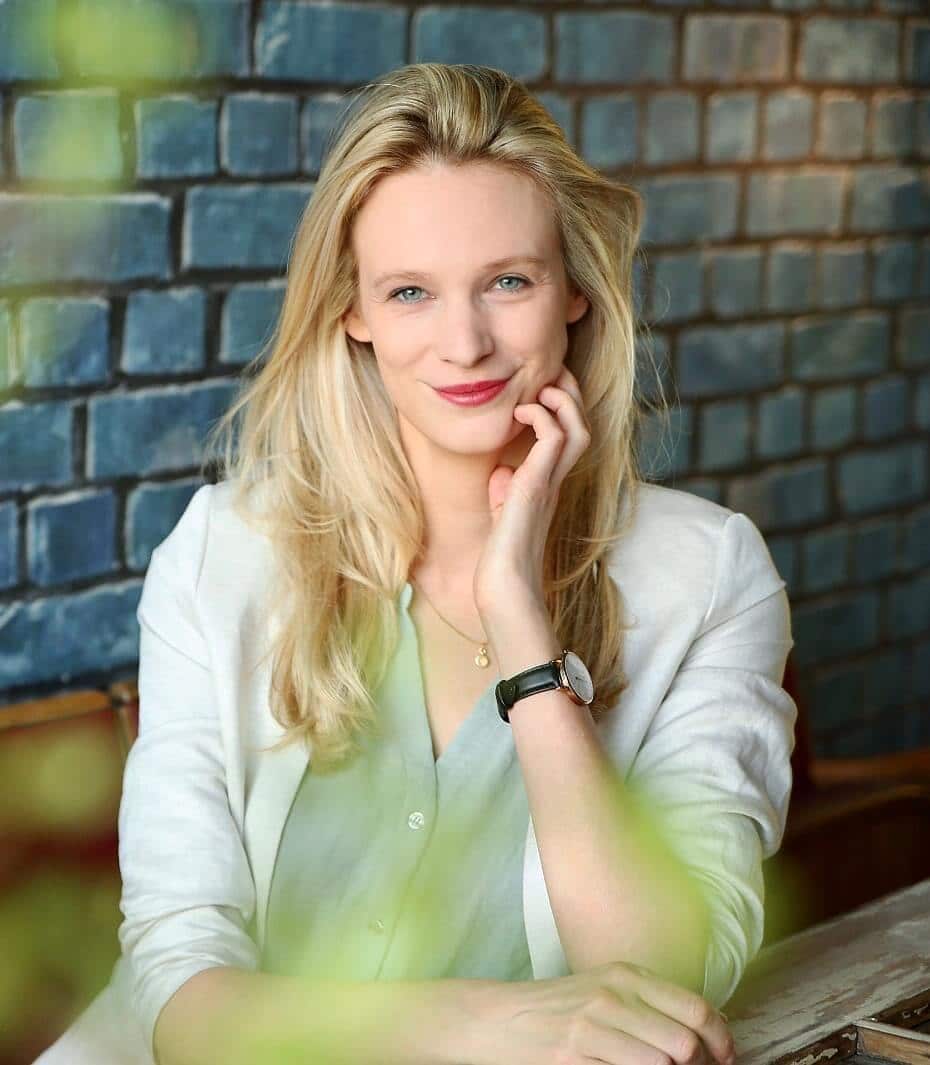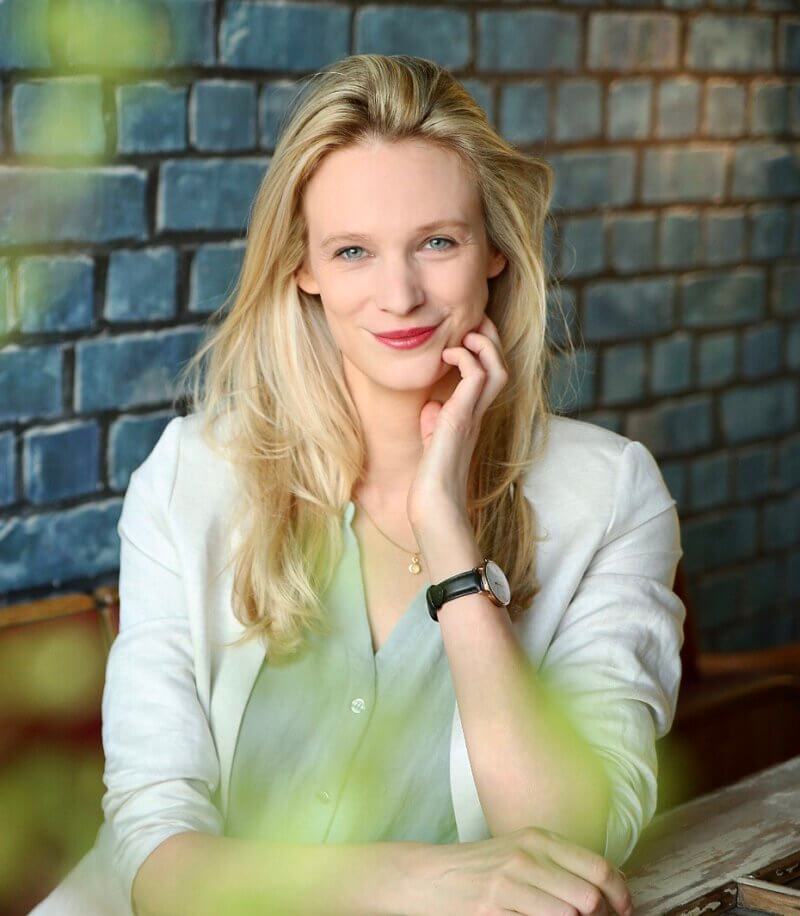 More and more people are opting for a vegan lifestyle, whether for ethical, environmental or health reasons. In doing so, it can be difficult for some to take the first step into a plant-based diet. Here sets
Veganuary
– a Non-profit organizationthat motivates several million people every year in January to live vegan for a month.
In the new
Plantbased Podcast
we talk with Veganuary CEO Ria Rehberg about the background and goals of this initiative and her personal personal motivesto stand up for animal welfare, animal rights and vegan nutrition to use.
In the new
Plantbased podcast
she talks about it:
how the Veganuary 2023 went
why she lives vegan
How the Veganuary will develop in the future
Which famous celebrities support Veganuary 2023
how many companies have participated
What tips she gives to newly vegan people
what Billie Eilish does for Veganuary
At the end she also tells us
her favorite songs
and tells us what her perfect future looks like.
🎧 Have fun listening and be the change!
To the podcast with Ria Rehberg
Did you like the podcast with Ria Rehberg? We would be happy about a rating and a subscription. Thank you for your support! 💚
Ria Rehberg - the Veganuary managing director in the podcast
Ria Rehberg she executive director of the non-profit organization "Veganuary".
For many years she was the best known face of "
Animal Equality
" Germany and has been campaigning for animal rights for a long time.
Several 100 million people will be exposed to "vegan" during January (and beyond) thanks to the Veganuary campaign. Their campaigns are making a big impact and Billie Eilish, Joaquin Phoenix, Paul McCartney, Alicia Silverstone, Rezo and many more celebrities are supporting the campaign wholeheartedly.
With success: Nine percent of the adult population in Germany took Veganuary as an opportunity to consciously try out vegan nutrition, and more than 850 companies from trade, production, gastronomy and other sectors participated.
In the new Plantbased podcast, we talk about what the future holds for Veganuary, why she's vegan, and what she's experienced in her time as an activist.
At the end, she also reveals her favorite songs for the Plantbased playlist and tells us her personal story about them.
We also tell you how many people participated in the Veganuary 2023…
Veganuary is a phenomenon that has become an international movement in recent years. The idea behind this initiative is simple but powerful: to encourage people around the world to try a vegan diet in January and take a step towards a more sustainable future.
The concept of Veganuary is due to an increasing number of people looking for alternative lifestyles, diets and recipes to make their lives more sustainable and conscious. Young people, in particular, are always looking for new and innovative ways to make a positive change in their impact on the environment and the world, while improving their health.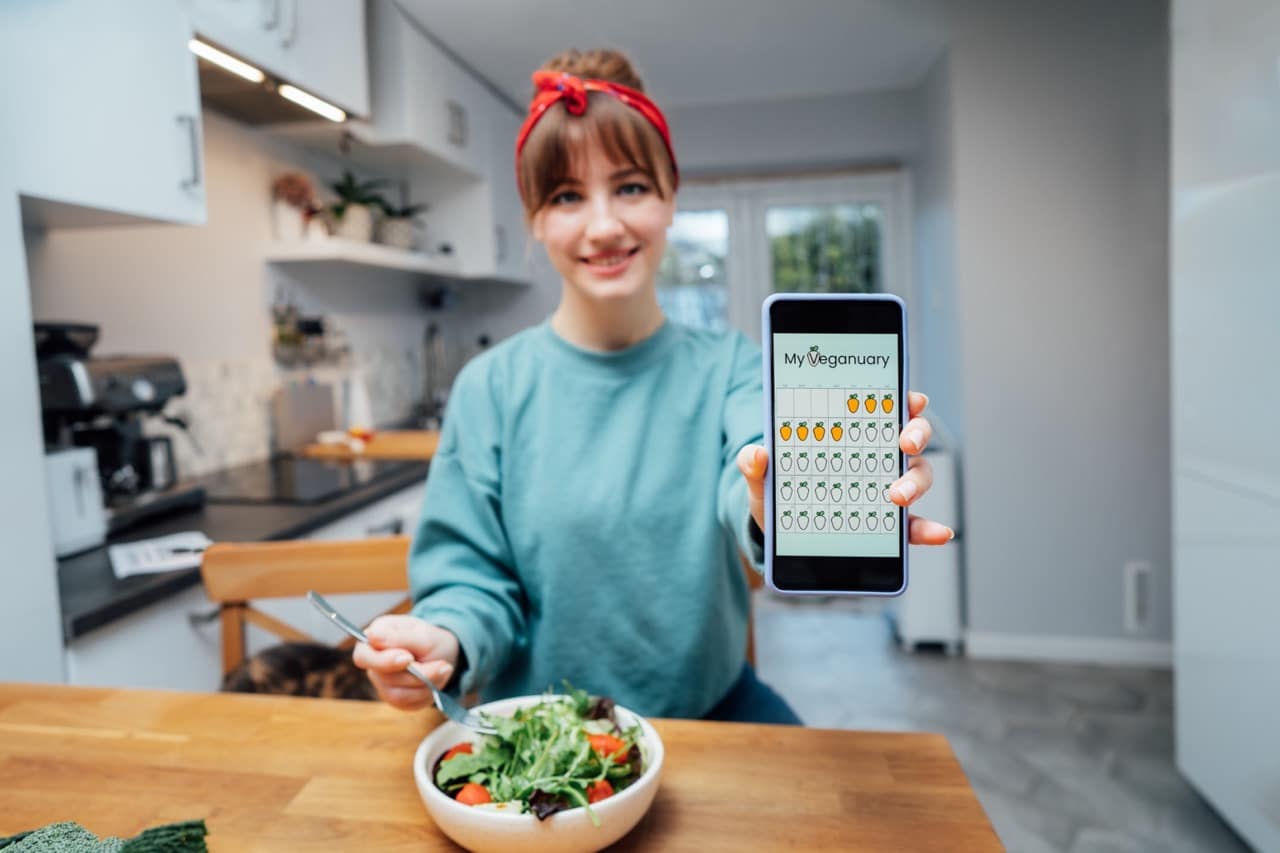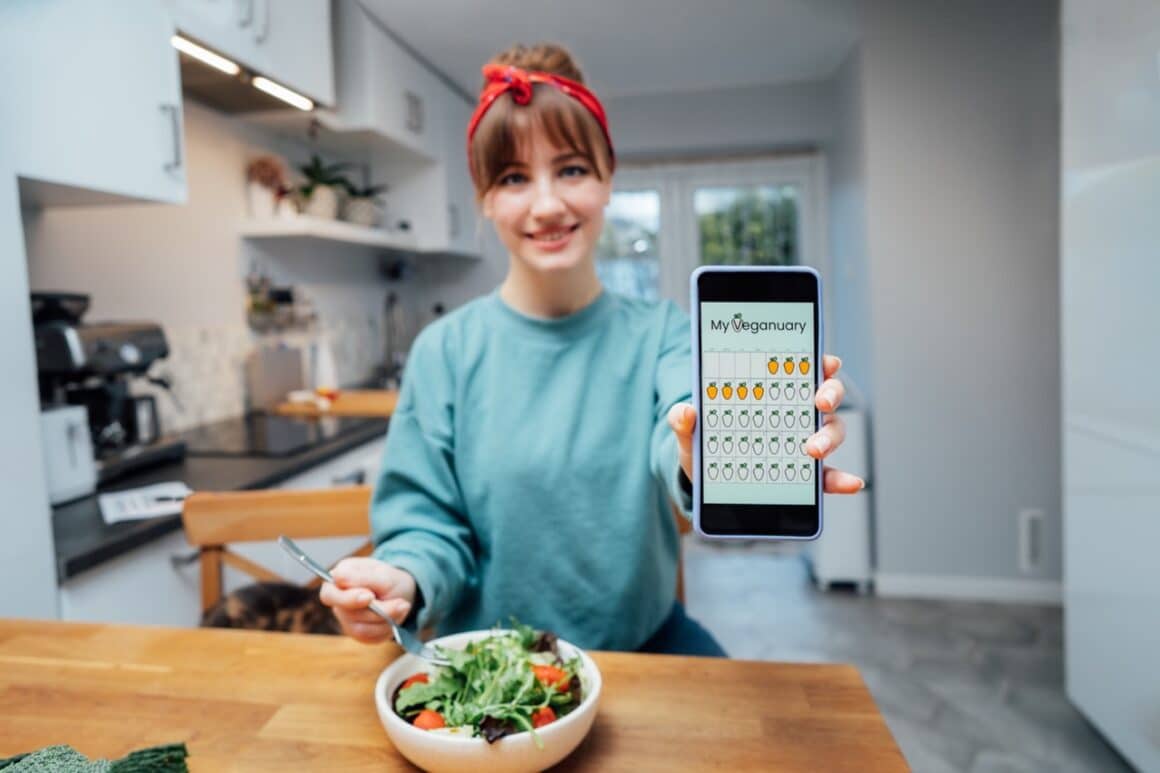 Veganuary is a great opportunity to educate people about the benefits of a vegan lifestyle for a month. A vegan diet can be not only healthy and nutritious, but also ethical, sustainable and environmentally friendly. There is a wealth of research showing that a plant-based diet can reduce the risk of chronic diseases such as heart disease, cancer and diabetes.
Considering that more than 80% of the world's agricultural land is currently used for meat production and that this industry is responsible for a significant portion of greenhouse gas emissions, it is more important than ever that we change our behavior and consider more sustainable alternatives.
Veganuary is a simple opportunity for people to rethink their eating habits and make a more conscious commitment to sustainable living. It's a simple step anyone can take to contribute and make a positive change. Without much preparation and with daily info newsletters and vegan recipes.
Veganuary is a success story that shows that a small idea can become a global movement. The initiative was first launched in 2014 by Jane Land and Matthew Glover, who set out to raise awareness for a vegan lifestyle.
The two founders came up with the idea after deciding to go vegan themselves the year before. They were impressed with the positive effects on their health and well-being and wanted to share the benefits of a plant-based diet with others.
So they started their initiative with the goal of encouraging people from all over the world to try a vegan diet in January. They knew that many people are curious about what it's like to live and eat vegan, but often don't know where to start.
The idea was quickly taken up by more and more people and the movement grew exponentially. In 2016, more than 23,000 people from 110 countries already participated in Veganuary. Since then, the initiative has grown into a global movement, with more and more people, companies and organizations participating each year.
Today, Veganuary has become an important tool to raise awareness for animal rights, environmental protection and sustainable living. The initiative has become a central theme in the food industry, with companies such as Nestlé, Greggs and Ben & Jerry's launching their own vegan products.
Veganuary shows how a simple idea can become a global movement. It shows that each of us can make a contribution to bring about positive change in the world.
Why should you join Veganuary?
There are many good reasons to give up animal products for a month. Here are some of the main arguments:
Health: Vegan diets can help reduce the risk of chronic diseases such as cardiovascular disease, diabetes and cancer. Plant foods are rich in nutrients and fiber, which are essential for a healthy body.

Animal welfare: Millions of animals are killed each year for meat, milk and egg production. By giving up animal products in January, you are making an important contribution to animal welfare.

Environment: The meat industry is responsible for a significant proportion of greenhouse gas emissions. A vegan diet can help protect the environment and combat climate change.

Try something new: The Veganuary is a great opportunity to try new plant-based dishes and unleash your creativity in the kitchen. You get on top for free many new, vegan recipes that open up new worlds of taste. Who knows, maybe you'll discover a new favorite?

Solidarity: By participating in Veganuary, you show solidarity with other people who are committed to a sustainable and animal-friendly lifestyle. Together we can create a better world!
Sign up for Veganuary today and join the fun! It's a great opportunity to do some good and gain new experiences. You may even find that living a vegan life isn't as hard as you may have thought. Just try it out!
Veganuary - more than just a month
The Veganuary can serve as inspiration to think about your diet and make changes if necessary. No one has to completely give up animal products from one day to the next. Even small changes can help reduce your carbon footprint and improve your health. For example, giving up meat one day a week can be a first step. However, it is important that the diet is always balanced and varied to obtain all the necessary nutrients. As with any form of nutrition.
50% of the Teilnehmer:innen remain according to a survey of Veganuary also after the vegan month. This shows what Ria and her team are doing with it.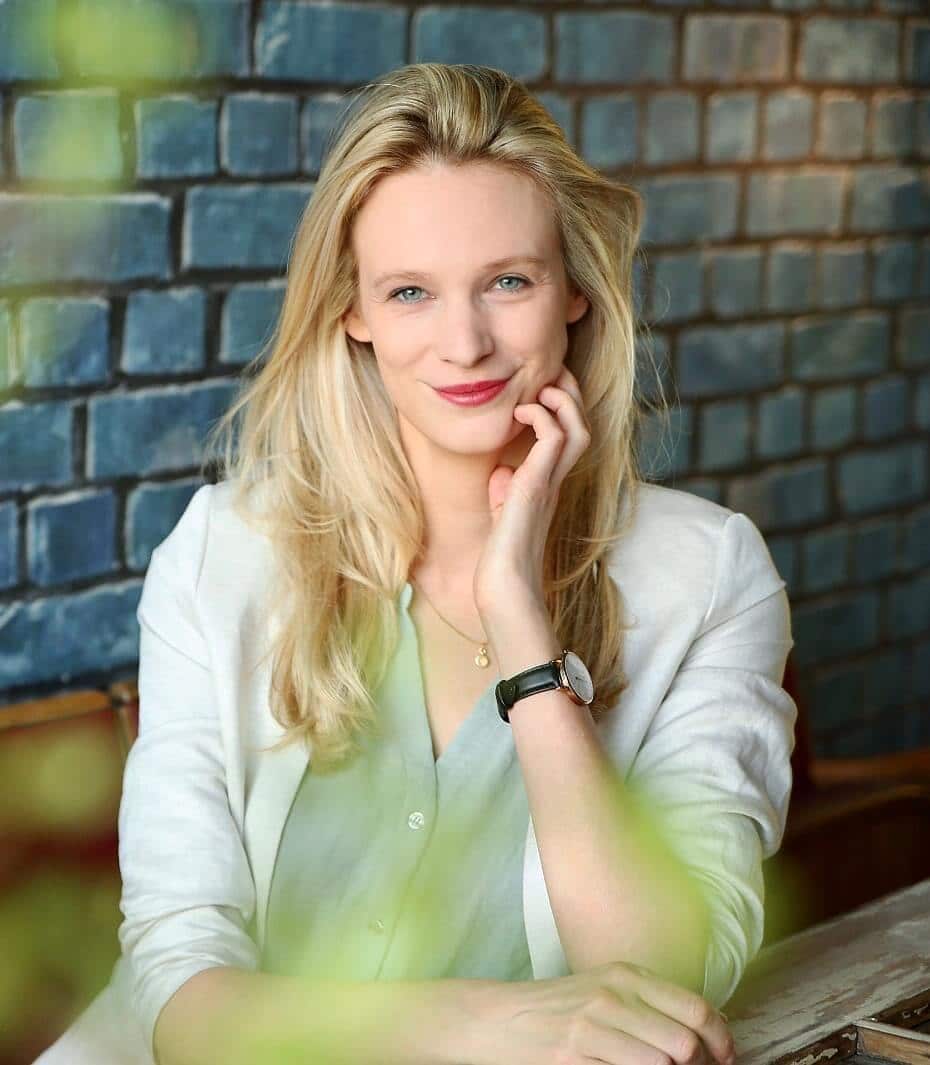 Even if you already live vegan, you can of course participate and be inspired by the vegan recipes and information.
Info about the mentioned documentaries from the podcast can be found here:
Vegan Dokus 2023
Try it out and suggest your friends to participate in Veganuary!
Want to support the work of This is Vegan?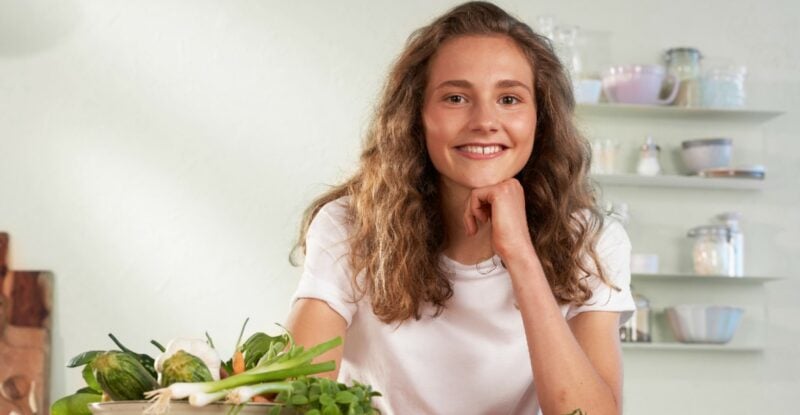 Maya Leinenbach is 17 years old, has over 2 million followers on Instagram, and inspires them every day with new vegan recipes Her secret recipe: Delicious, vegan recipes that are easy…
Read more "
Please install and activate Powerkit plugin from Appearance → Install Plugins. And activate Opt-in Forms module.