Conflictfood – How the start-up supports families in conflict regions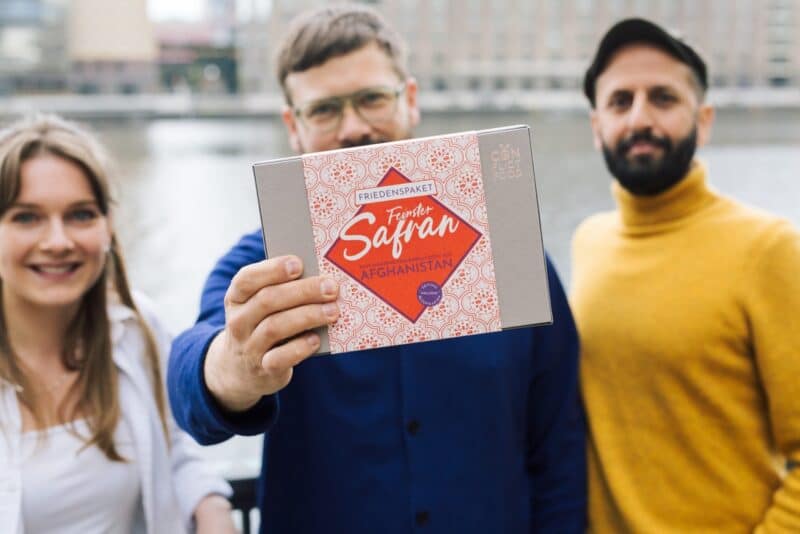 The Berlin start-up Conflictfood has been fighting for responsible enjoyment since 2016 – with fair and direct trade of typical national specialties from Myanmar, Palestine and Afghanistan. They have made their vision of fairly traded products their mission and are tackling the problems at the root. Its goal is to establish long-term, economic cooperation with people in conflict regions and to work with them to create a peaceful perspective . The founders are passionate about telling a different story of countries and people and contributing to the fight against global causes of flight . We took a closer look at the start-up and had a look at the current situation in Afghanistan . The founders also tell us what solutions are available for the current support of local families.
Tip: Read the article carefully to the end. At the end of the article you can win high quality saffron from Conflictfood!
Start-up supports families in Myanmar, Palestine and Afghanistan
For five years, the Berlin-based start-up Conflictfood has been showing how to combat the causes of flight: The founders Salem El-Mogaddedi and Gernot Würtenberger travel personally to conflict regions and establish trade relations with farmers directly on site. Coffee, tea and ginger from Myanmar, freekeh from Palestine and saffron from Afghanistan are transported directly to Germany, Austria and Switzerland. The social enterprise sells the products through its online store and selected stores, such as Good Buy, Manufactum and world stores. For many families in conflict regions, this fair and stable trade relationship means a livelihood. They can provide for themselves, invest in schooling for their children, pass on their knowledge of cultivation and harvesting techniques, and maintain traditions.
International understanding goes through the stomach
Pleasure and sensuality for a more peaceful world Delicacies from conflict regions – what initially sounds contradictory has been the start-up's claim since 2016. The team around the two founders believes in food as a social principle that promotes international understanding and transcends national borders. Through trade relations in the conflict regions, local economic structures are rebuilt and causes of flight are combated. "We start where classic development aid reaches its limits," says Gernot Würtenberger, co-founder of Conflictfood in this regard. "Following the principle of "Trade not Aid", we want to support the ownership of our partners* through direct trade". Entrepreneurially, this is often a challenge that the team has mastered since its inception. Starting with researching suitable cooperation partners, overcoming language and cultural barriers, and dealing with often uncertain supply chains. "It is a source of pride for us that we have been able to continuously expand our product portfolio over the past five years despite all these difficulties," says Salem El-Mogaddedi, co-founder of Conflictfood. "We combine the enjoyment and sensuality of the products with concrete help for self-help for a more peaceful world," adds El-Mogaddedi.
Stories beyond the clichés
In addition, the social impact startup tells other stories from conflict regions. Stories beyond the clichés. That is why each product comes with a newspaper. In it, customers can learn more about the background of the conflict, but also about long-held traditions and the food culture of the people rooted there It is also close to the heart of the two founders to focus on the pleasure of enjoying specialties. That's why Conflictfood has been inviting people to events for the past five years that make it possible to learn about conflict regions on a sensory level: In lectures and while eating together. Since large events are not possible in the start-up's anniversary year, the two nevertheless came up with something: Each product invites with a QR code on a virtual journey to the countries and makes the value chain transparent to experience.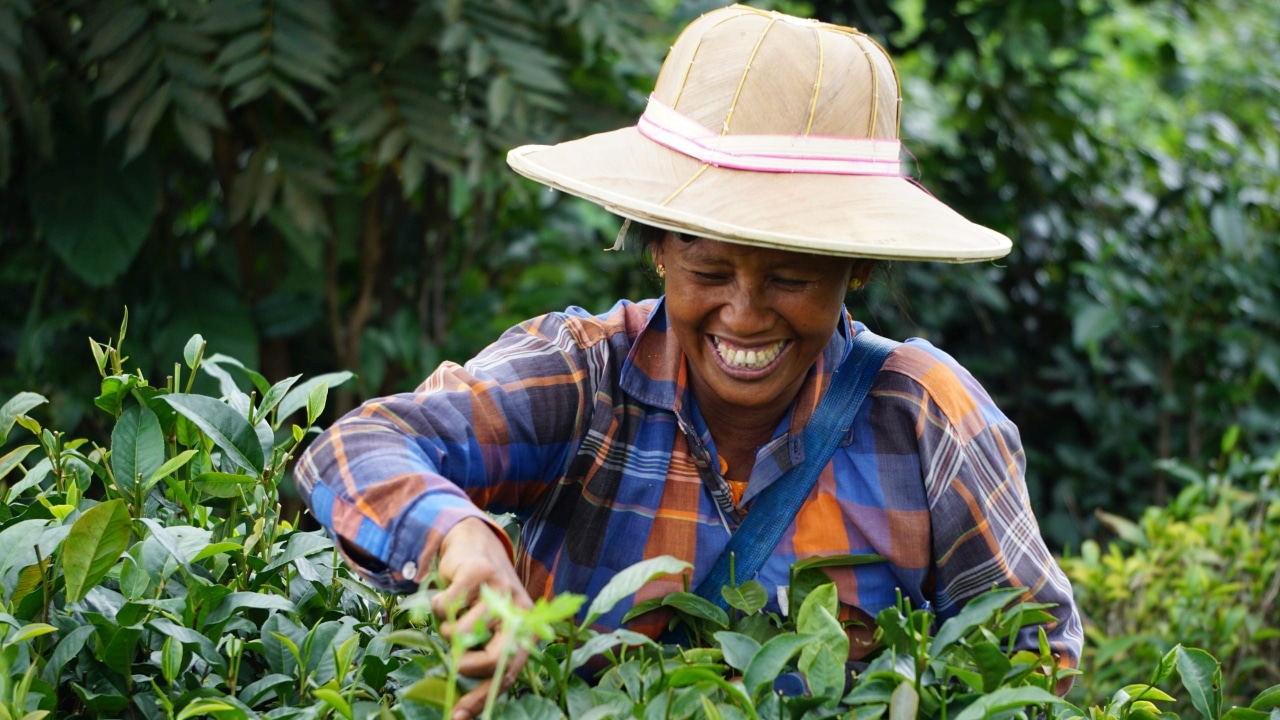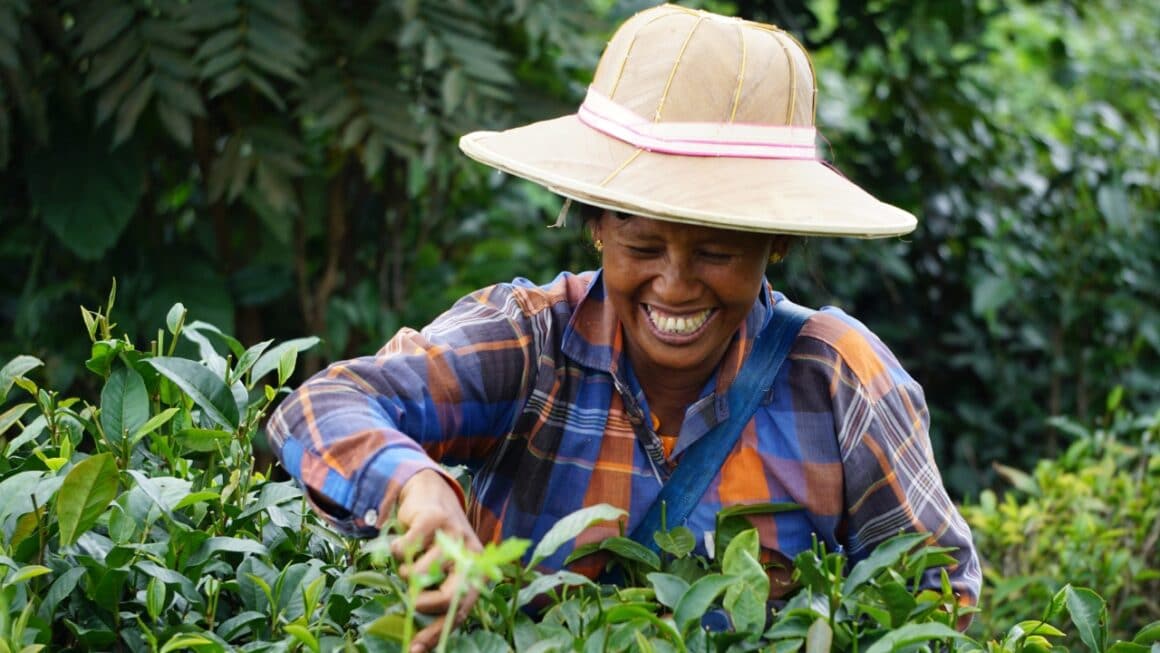 Higher incomes for women in Myanmar
Most recently, the start-up has strengthened its relations with Myanmar in particular. The latest product from this region is Jadae coffee, grown and harvested by the Akha people, an ethnic minority in the highlands of Myanmar. This makes the social enterprise the first supplier to market specialty coffee from this region in Europe. Bu Saw, the managing director of Jadae Akha Coffee, describes what has changed through the trading relationship with Conflictfood: "In particular, we provide higher incomes and employment opportunities for local women and youth. This is how we try to reduce out-migration. It gives our community great pride to be able to export our coffee to Germany."
The current situation in Afghanistan
Meanwhile, the second generation of people is growing up in Afghanistan, for whom the concept of peace is a utopia.
The poverty-stricken country has collapsed completely since the radical Taliban took power. According to the UN, over 15 million people in the country are food insecure, which means that one in three is hungry! There is still a lack of drinking water and safe shelters. If the supply situation does not improve, the poverty rate will rise to 97 percent next year. For months, internally displaced persons have been living in "illegal" tent camps around the capital under catastrophic conditions, among garbage dumps. The children remain without schooling and medical care is very inadequate throughout the country. On average, it takes people 2 hours to reach the nearest facility.
And climate change is adding to the problem, with the worst drought in recent decades. Water scarcity particularly affects those who depend on agriculture, which is the vast majority in Afghanistan. The drought is particularly dramatic in the south, west and northwest of the country – and thus also in Herat – the home of Conflictfood's cooperation partners, the saffron farmers of the Shakiban Women's Collective.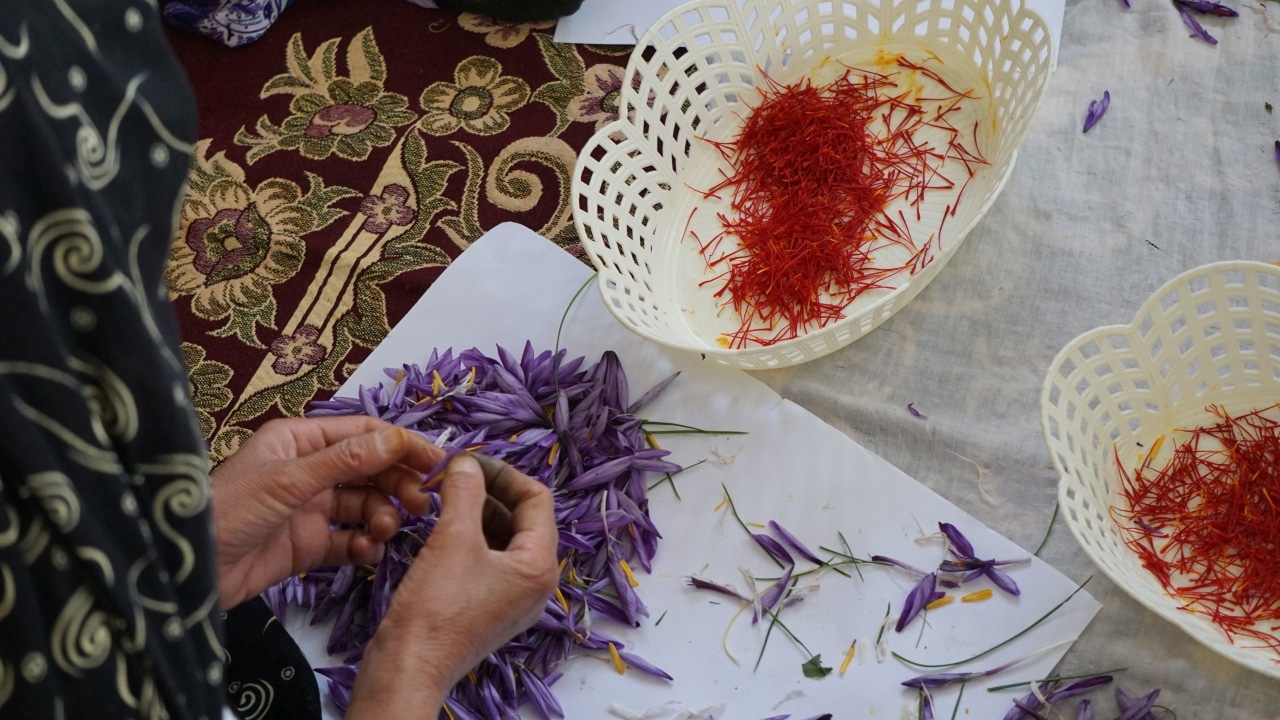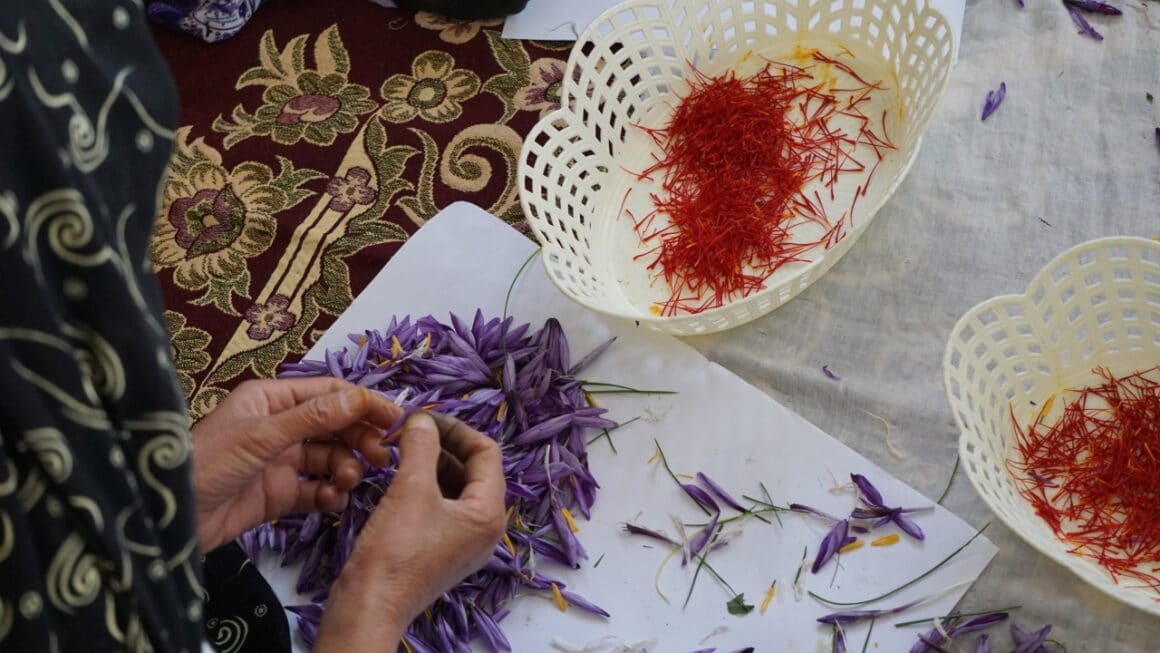 Normally, the cool days of November mean perfect harvest time for saffron.
But women are currently deprived of participation in public life. They are currently only allowed to leave the house under male escort. Not only their economic existence, but also their pride and joy is connected with bringing their saffron.
Therefore, the women in Shakiban have taken the helm themselves in recent weeks: The work was divided within the families. The harvest in the field is done by the brothers, husbands or fathers of the women. Further processing remains in their hands. Thus, economic future of the village seems to be secured despite the catastrophic circumstances.
Now in its sixth year, Conflictfood will continue to buy the women's crops and pay them fairly, directly and without middlemen.
Sustainability as a corporate principle
Conflictfood follows the "slow start-up" principle and strives for slow, healthy growth rather than fast hype. The two founders aim to operate sustainably along the entire value chain. In keeping with this, Conflictfood is now expanding its range in its anniversary year to include refill packs that are made of 100% paper and can therefore be fully recycled.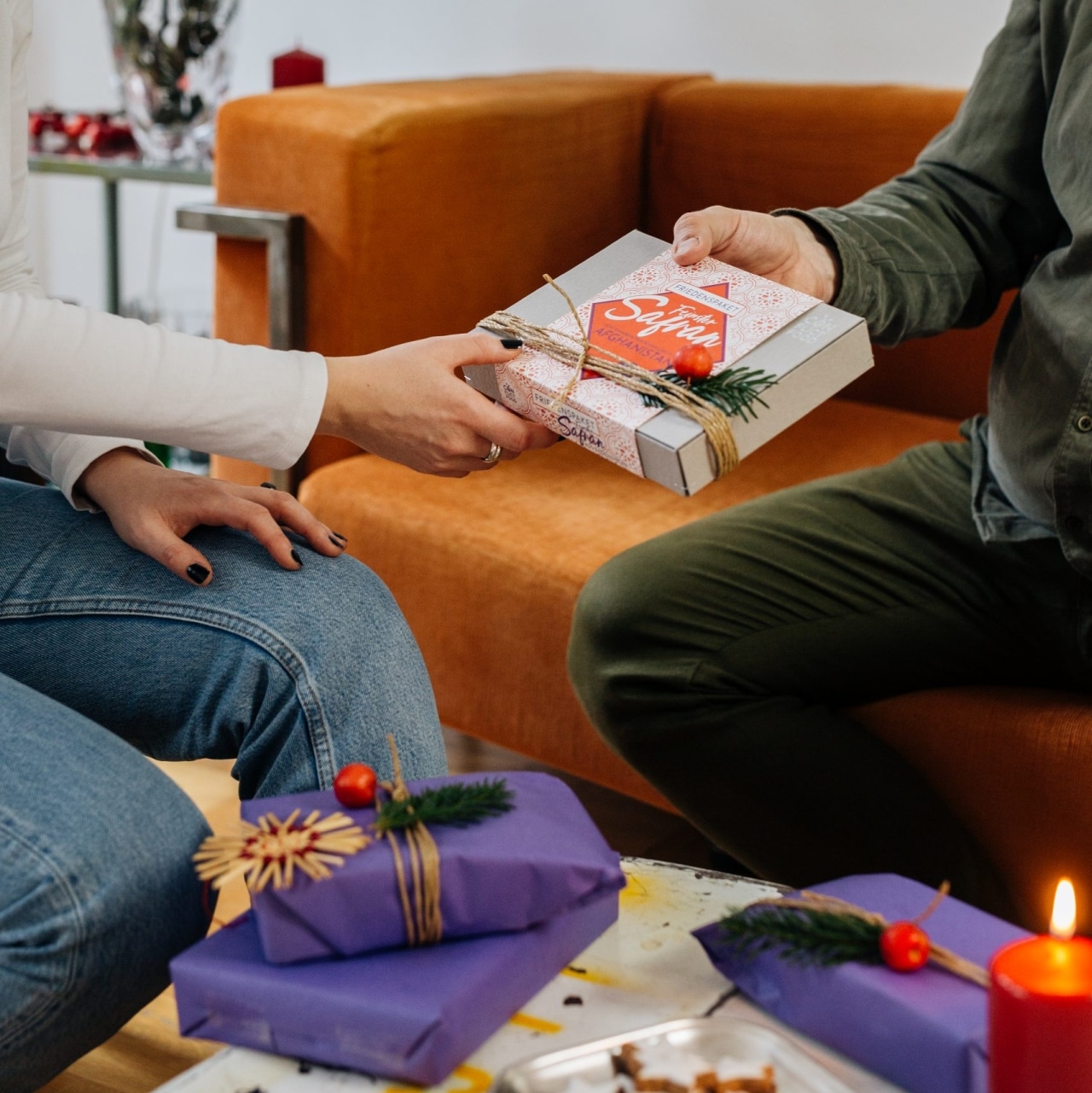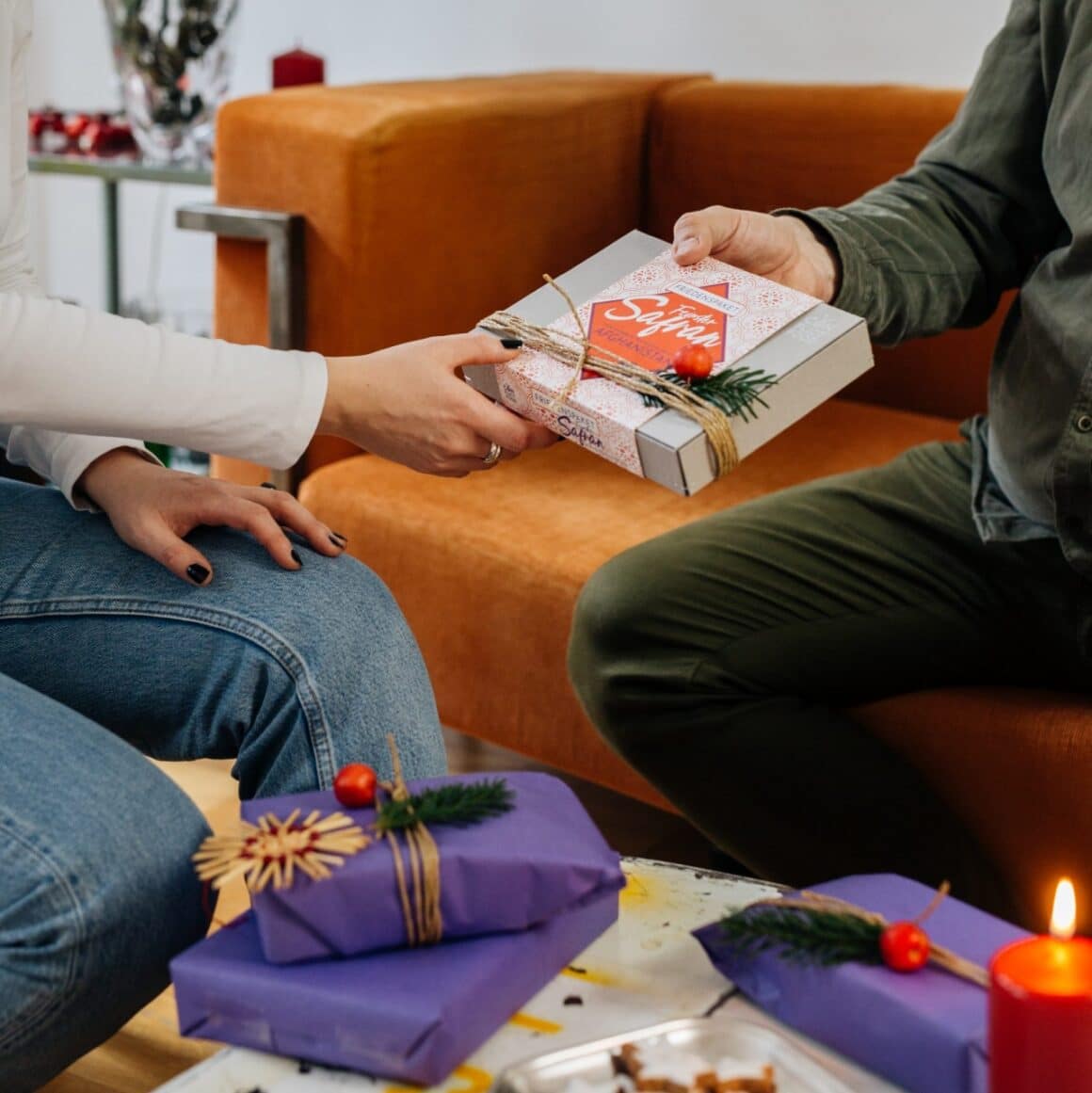 Sustainable Christmas gift with meaning
A start-up that pays attention to social and ecological aspects from A-Z and treats the environment with respect. The perfect Christmas gift 2021 to give with meaning!
Get all the info at www.conflictfood.com
In addition, just in time for the third Advent, we are giving away a package of saffron from Conflictfood.
All info on our Instagram page. Join now!
Three passionate hobby cooks found a spice start-up in their student flat-share and take off in full swing. Sounds like a fairy tale – but that's exactly what happened –…
Read more "
You want to support the work of This Is Vegan?
On our pages you will find so-called affiliate links. If you buy your favorite products through them, we will receive a commission.
By buying sustainable reusable cups from us, you support the Papillon mercy farm.
Alternatively, you can follow us here on Instagram here directly support:
Disclaimer: Dieser Artikel ist in einer Kooperation mit Conflictfood entstanden. Diese hat uns in keinem Fall beeinflusst. Wir stehen zu 150% hinter diesem Start-up.
Please install and activate Powerkit plugin from Appearance → Install Plugins. And activate Opt-in Forms module.