How TiNDLE founder Timo Recker revolutionizes vegan meat alternatives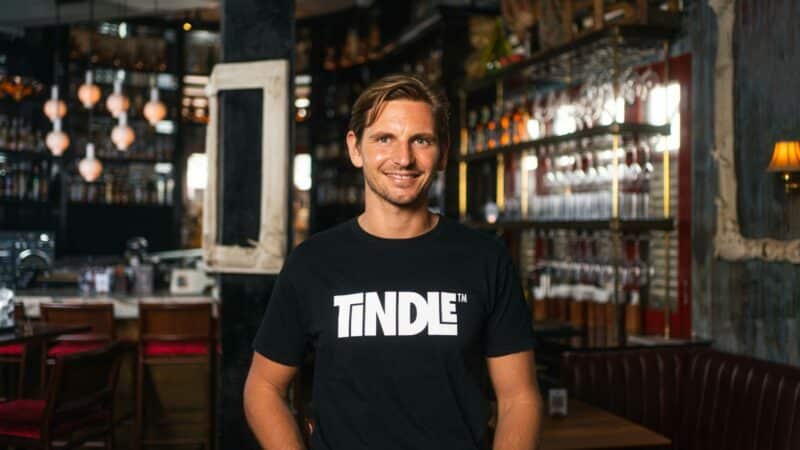 What is the future of vegan meat alternatives? If anyone can answer that question, it's Timo Recker. He himself grew up in a family of butchers and, among other things, founded the start-up "LikeMeat" established. Today he introduces us to his latest start-up. "TiNDLE" it is called. TiNDLE makes meat substitutes that taste so authentic that even die-hard fans can't taste the difference. To be more precise – Imitation chicken. Self Celebrities such as Paul McCartney invest in his food start-ups and trust him.
In an interview and podcast, Timo Recker reveals why he founded the startups, what's next for the world of meat substitutes, and why he thinks tax exemptions and a kickback system for vegan products make sense. On top he gives his Tips to founders in the food startup scenewho want to make it onto the supermarket shelves themselves. In addition, we talk about what his Wishes for German politics are how his perfect world looks like and how he imagines the future.
Here you can find some excerpts from the podcast – but the full interview is only available
here in the podcast
.
Find out in the podcast with Timo Recker:
TiNDLE is a delicious and easy-to-prepare chicken that is completely vegan and has attracted the attention of professional and amateur chefs around the world. TiNDLE offers the distinctive taste and texture of conventional chicken meat, but purely vegetable. In addition, it is made with ingredients without genetic engineering. It bears a strong resemblance to conventional chicken meat thanks to Lipi™, the company's proprietary emulsion of vegan ingredients that mirrors the flavor, cookability and savory properties of chicken fat.
Timo Recker - the TiNDLE & LikeMeat founder in interview
Did you like the podcast with Timo Recker? We would be happy about a rating and a subscription. Thank you for your support! 💚
Timo, for those who don't know you yet: Please introduce yourself briefly.
Timo Recker: Hi, I'm Timo, passionate entrepreneur, foodie and also racing enthusiast. I come from Germany and now live in the world. With a great team, I make delicious, sustainable products. TiNDLE – Chicken made from plants is now finally coming to Germany. It's a long journey and we're all eager to bring great products of a purely plant-based nature to market.
You'll definitely be there. You've really had an exciting journey in entrepreneurship, but you originally come from the meat industry. How did it come about that you are now launching vegan products?
Timo Recker: Yes, that's right! That is indeed, because earlier – 2010/2011, when I started the journey – it was not a hype at all, it was not a big trend then. In fact, it was really only thanks to our family business that I got involved with this at all and started "LikeMeat" as my first company back then. The deciding factors were my father, my mother, our family business and my grandfather, who laid the foundation for it, entrepreneurship, way back in the 1950s. They got me into it. And then also the pork cutlet. That was of course the product that was quite big in Germany and our company, after we, or rather my father, had built up a larger production, then got into a bit of trouble and then the time really came when I could give something back to the family, so to speak, after my studies. So I went back home, where I didn't really want to go, back to Wetschen, a small village in northern Germany, and then helped the family to get the company going again, or simply to help to really build it up profitably again, the business. That was my entry point and that's when I just realized: Okay, what's the future? The future is not meat, the future is plantbased. And that was really the entrance.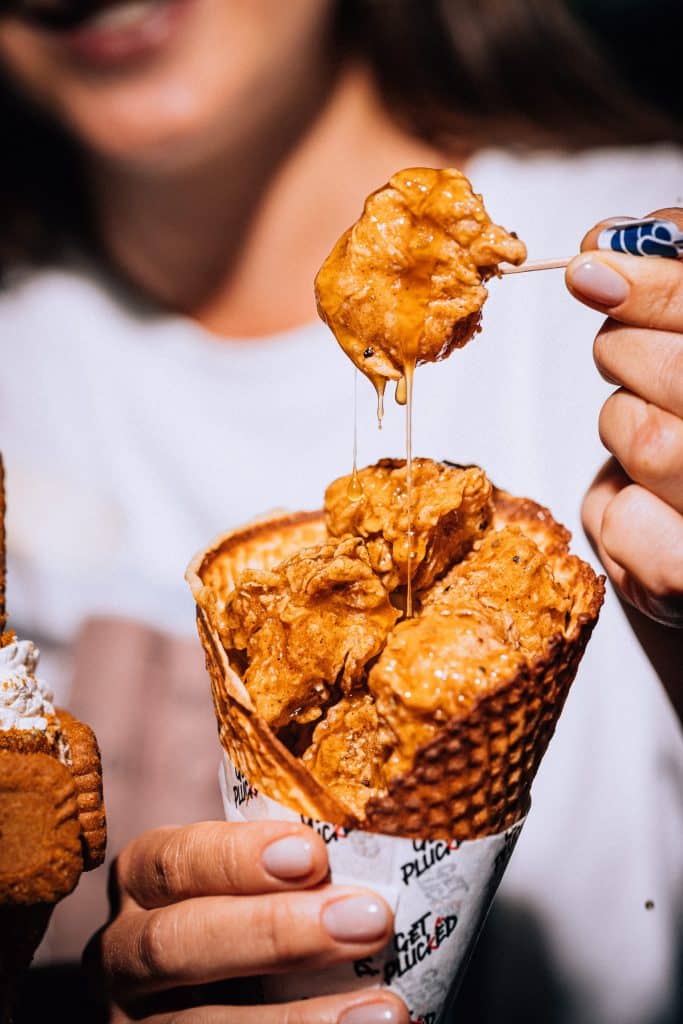 What role does vegan nutrition currently play in your life?
Timo Recker: In the meantime I live completely vegan. Of course, I am or was a meat lover. I still want to say I'm a meat lover because I love our products and they are insanely meaty. Right now we have insanely good vegan chicken out. I was actually always on the healthy track. Now for me it wasn't the super focus on meat, but actually balanced diet, healthy diet. And I was not yet so much, back in 2010, 2008, when I was still studying, vegan or vegetarian was not such a big issue now. And then with my dad, though, I saw vegetarian schnitzel on the menu in London and it was like, "What, vegetarian schnitzel?" at the time.
And we ate that, it was delicious, and that stuck with me. That was really good and that was purely vegetable. And then, when I went home to participate and help out with the company, so to speak, this situation is also quite present to me again, or rather, it simply helped me to develop the idea: "Okay, schnitzel is great, but it doesn't have to be pork."
And just thinking that on as well, but at the same time really looking at it like a meat lover. The product was not supposed to be a typical veggie product, because the veggie products at that time were so a bit mealy – a compressed mush.
Now this was not really something that would have satisfied the meat lover in terms of enjoyment. That was the approach, to make truly purely plant-based products that meat lovers would also enjoy.
And you have done that too! I just tried TiNDLE last week, at OMR in Hamburg. It tastes extremely authentic. Timo, how do you manage that?
Timo Recker: Thank you, that makes us happy! This is how it should be. Of course, a lot of people have worked on it for a very long time, but it goes and tastes like the original. Broken down it is texture, flavor and versatility. So once it's a fiber where you have really great this good bite and a juiciness. For the real chicken experience, add: smell and taste. And then a versatility, because chicken you can eat in so many different dishes. It is very broad. Chicken is also the fastest growing protein, the most eaten, the cheapest. It is simply the protein where everyone eats regardless of religions. Further away from the red meat, more to the lighter: to the chicken. And we developed a texture there. This means there are several technologies that can be used to create really nice, long fibers. It's a process, like you might make pizza dough. It is simply a kneading process. Pressure, heat and shear forces. Then develop fibers so long. And that's a basic building block for that chicken bite, that texture. Then we developed an emulsion, which is a pure vegetable chicken fat. When you eat chicken breast – so I'm really going into detail here – it's almost flavorless.
Here we have also developed an emulsion where we have developed a pure vegetable chicken fat. And that really has that smell and that taste of the real chicken. And that, then together with the texture, we can then give different shapes. Then we sort of, like a 3D printer, created different chicken shapes or modules and through that we can really make chicken wings, chicken nuggets, schnitzel that really looks like it's from a grown piece of meat. So not so industrial. So I think it's quite important that the products are authentic and then also clean. Our products have only 6 ingredients. So you just have a clean product that is very close to the original. The bottom line is that we can do that with schnitzel and bratwurst and kebab, and the bottom line is that we want to do that, because re-educating humanity and introducing new products is difficult, I think. From there simply to make and place the products that are already out there healthy, sustainable and good for the planet – that's the goal.
Listen to the full podcast on YouTube now:
I know this from many startups among my friends who try to get listed in large supermarkets and despair of it. You've already gone global relatively quickly with both LikeMeat and TiNDLE. How did you do it and do you have any tips for startups that are still at the very beginning?
Timo Recker: It's definitely not easy. You have to be persistent and really call often. There are too many products and so many companies offering products, and delivering real innovation was not easy. You also have to be listened to, especially if you're new to the market and don't yet have a history, so you're not an old, established company where you say, "Okay, they can deliver, they've been doing this for 50 years." That's where you really have to build a relationship with retail. This is quite important. But everything starts with a good product. It was actually the same with Like Meat, where we really had very few resources, there was no venture capital yet. We also built a production and a lot of money went into it. We actually made LikeMeat successful back then by offering the best quality at a good price and with a good brand positioning. We used to be a bit of the first. Rügenwalder basically started at the same time, they also opened the market. They really moved a lot and are still moving a lot today as market leaders.
LikeMeat is also at the forefront, so it's great to see how that has developed. But basically having the best quality and really being the quality leader, at the good price and then having a good market position that we really appealed to the meat eaters and increased the market. And I think that's what brought the success. But because of the barrier at the beginning, we were fortunate that retailers realized that the future was more purely plant-based. So the trade is absolutely progressive, they've recognized it. They promote that, they try out new products. The major retailers in Germany have really played a huge role. Even if you look internationally now: The largest markets are Germany, England and the USA. And Germany is right at the forefront. Germany also grew again last year – in other words, the purely plant-based market. So we definitely come from a very innovative, good country.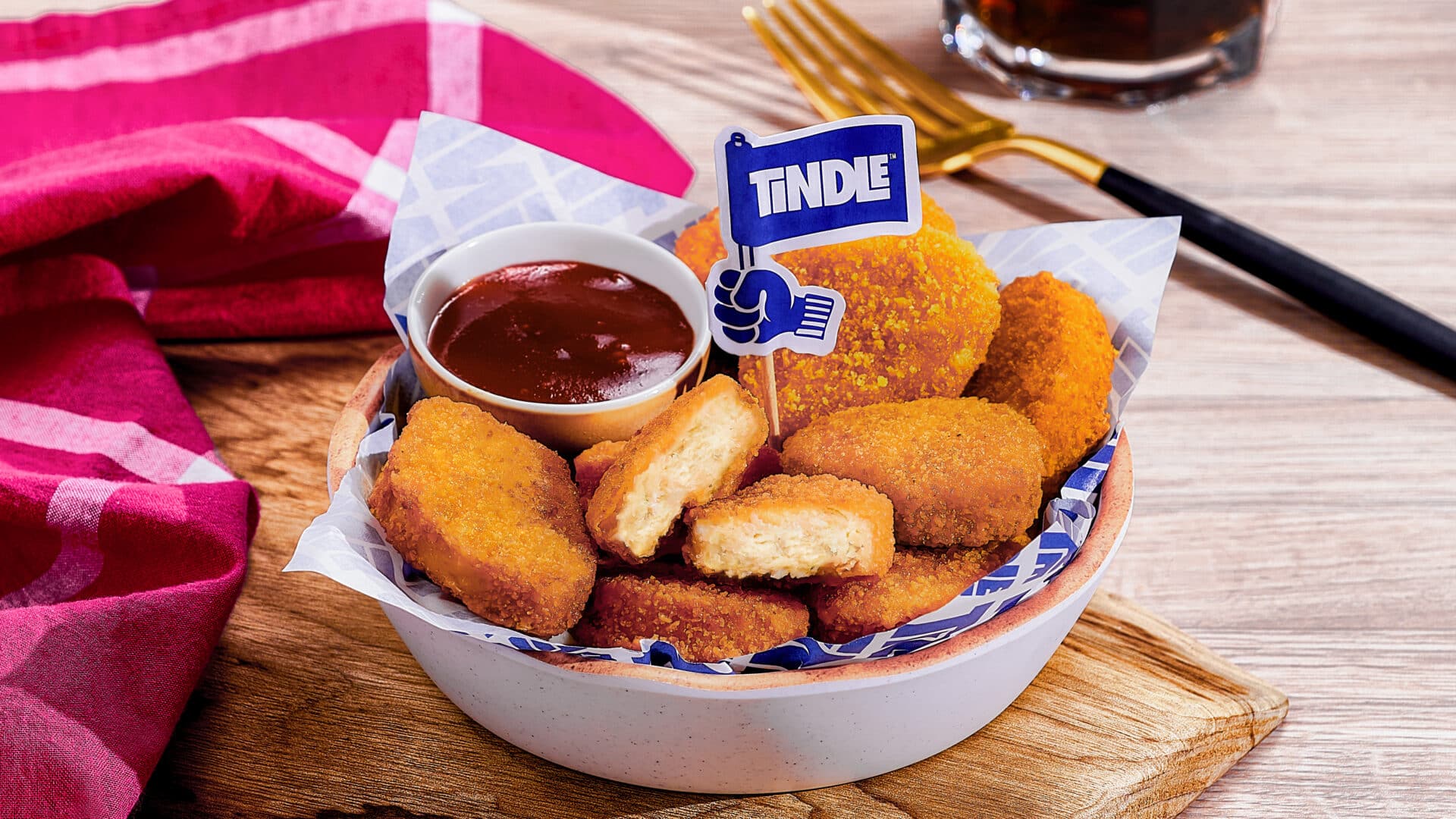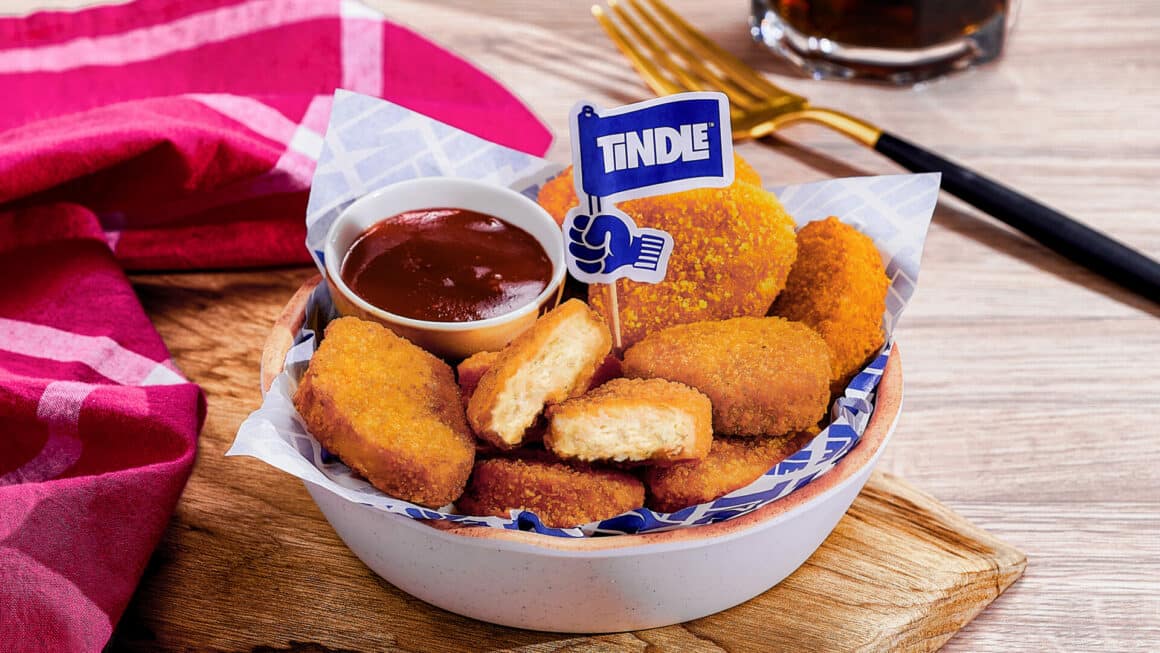 That's right! Let's talk again about your journey towards becoming the founder of TiNDLE. What else awaits us here and are there any other projects planned?
Timo Recker: For us, the focus is absolutely on TiNDLE – Chicken made from plants. That's important for us, to really have the focus there, to become the category leader globally, in vegan chicken. That's the big focus for us, and that's where we've aligned our RND, our sales teams, and marketing. At the same time, we learned a lot. Through the journey at LikeMeat, through the journey of other team members, and also the market has just evolved so we've built a different business model that's not as capital intensive. So we really focus on RND, product development, research and product development, brand communication, PR, marketing, brand building and business networks. So we work a lot with network partners to produce and discuss. This gives us a very thin management layer and very effective where we think we can really add value This also allows us to scale faster internationally. For us, it's quite important to do this globally. We are a global company. Started in Singapore and then have built up in Hong Kong and across the Middle East, Europe, USA. USA, England, Germany – these are the focus markets. And that only works if the business model is built that way. At the same time, we have structured that as a platform so that we can also scale different brands, different recipes, different technologies globally.
We already knew that a new category was coming at some point. But we didn't know if it was chicken, pork, beef or fish. The most developed category is non-dairy, i.e. milk substitutes or yogurt, cheese, ice cream, etc.
We invested in a start-up 18 months ago, it wasn't called Mwah! at the time, but we invested in the founders because they were developing mega products – cheese, butter, ice cream, gelato, milk substitutes, etc. We were shareholders and sort of financed them and also continued to build the business model with them and they developed the products. And then we were ready to go now in March, shortly after launch in London. And then we said, "Okay, actually the moment is great, let's completely merge.". So we took over the 100%, the founders are then sort of on board with us and that's all one now. We're kind of pushing that forward with an overall budget, Mwah! was then launched. We're starting with gelato now, but there's a lot more to come. That's a big category, of course. We have a lot of plans there. This is how things are now progressing step by step in the focus countries of the USA, England and Germany.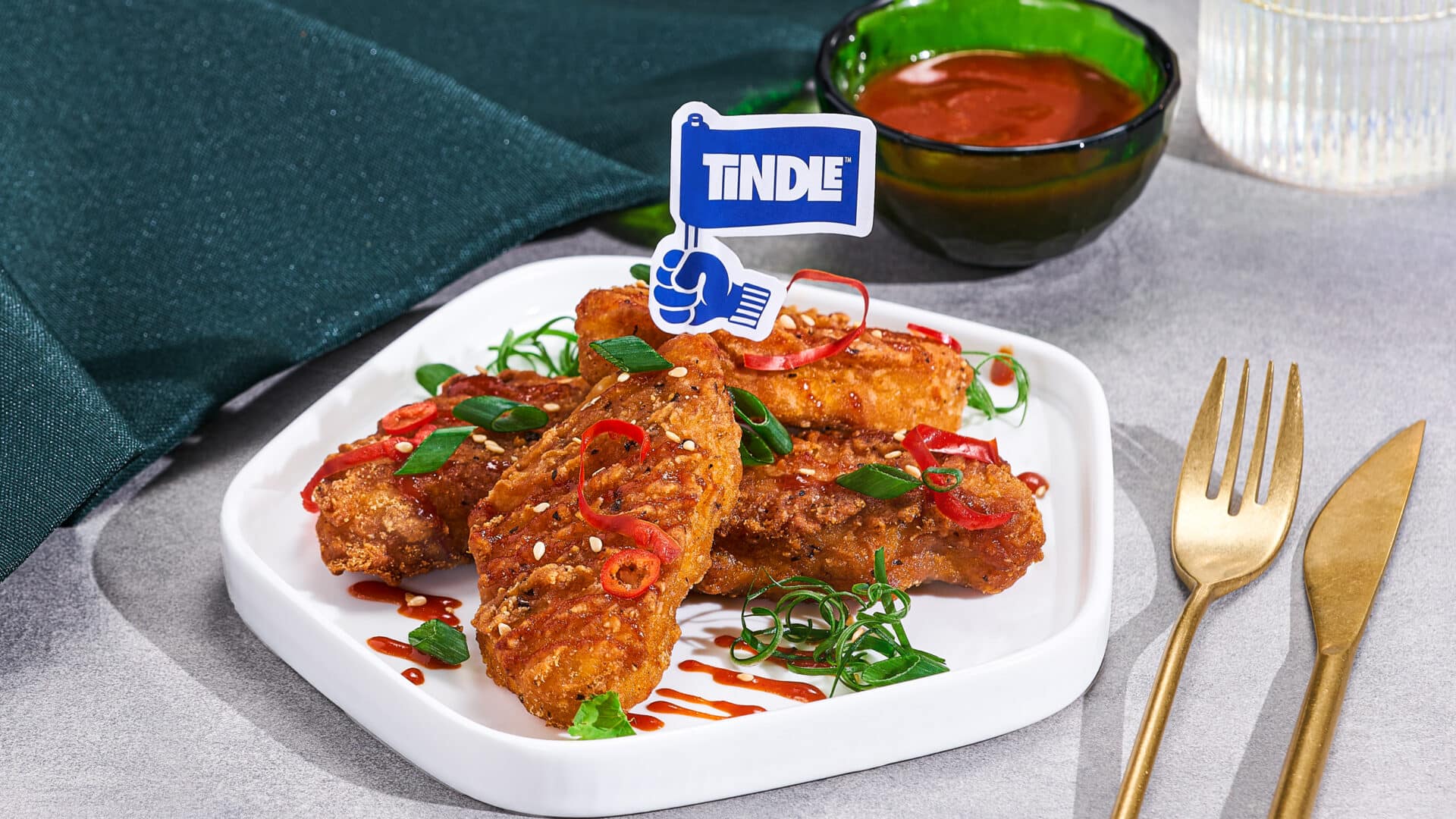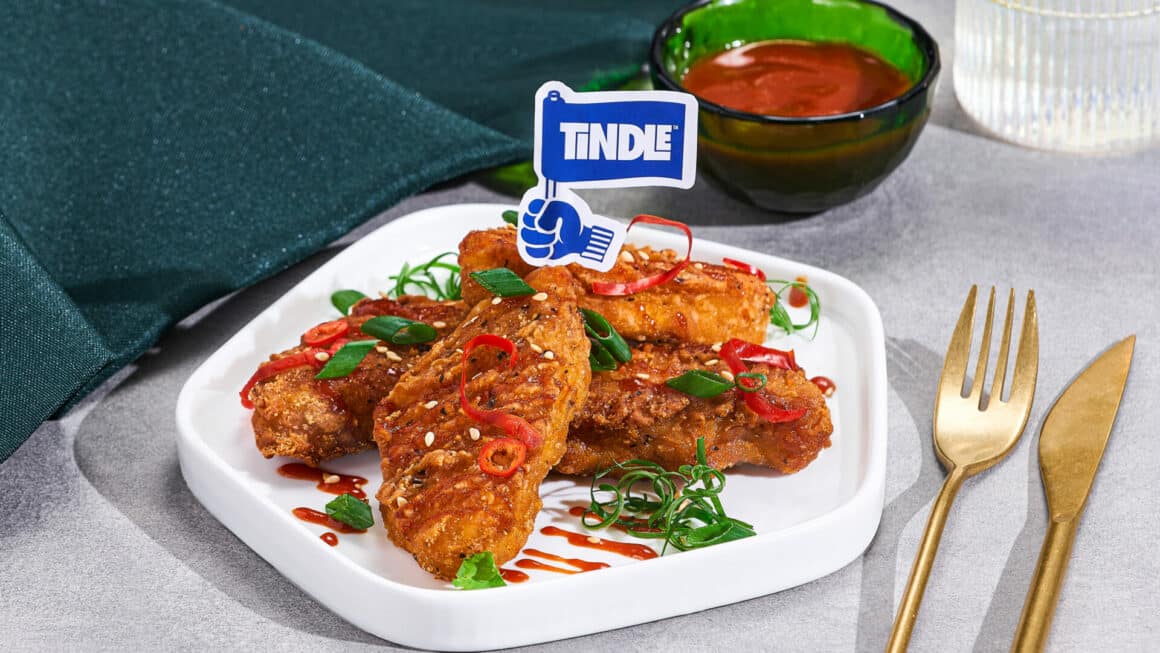 There's a lot happening. You just mentioned the non-dairy products. Is there any product that you are still missing and would like to veganize in the next few years?
Timo Recker: In principle, this is a huge market. It is incredibly large and there is a lot to do. For us, after all, the big goal is to create a sustainable food system. Today we are one percent. One percent of the meat market is purely vegetable. In Germany, the figure is 2%. That's better. But still, how do we get to 30% or 40%? I don't think there will be one product that will completely change the world, that is, one technology, but I think a very good team will be needed, strong brands will be needed, recipes, product innovations. I think there's so much you can do with the whole Chicken product platform alone. And our first product has also been developed together with chefs. We virtually delivered a raw chicken. So it is virtually a product that can be molded. This is defrosted and they can then create their best dishes from this product. And then, of course, we combined all of that and developed it into products for the end consumer so that it would be easier to use.el origen focuses on producing the chips for two years, but Gordon wants more! "Latin America has so many flavors to offer that are still pretty unknown to us in Europe." So he develops new products, this time sweet instead of salty. Two chocolaty products were launched in August 2022.
I think that was already a big step to have such a dynamic product platform. I also believe that in Non-dairy, in terms of cheese, there is still much to be developed. Milk varieties are already big, yogurt is coming, but a lot still needs to happen in cheese. I also see many who say "Yes vegetarian I can, but vegan I can't, I can't live without cheese!". Cheese is somehow also still a big problem, or a challenge, to really get it to work that way. But there is no one product, I can't tell you that right now.
We cannot meet our climate target, 1.5 degrees global warming, if we rest on factory farming. Meat is like red wine, but we use meat like water. It is too often, just every day and on every occasion it is on the plate. And you don't have to forbid anyone anything. I think that's just the art of giving everyone the freedom to choose the right thing. And we as an industry have to offer attractive brands, approaches and products so that this is then also chosen. Perhaps the politicians will also support us at some point, as they did with the electric cars, so that we can get a bit of a tailwind. Maybe that would help, too.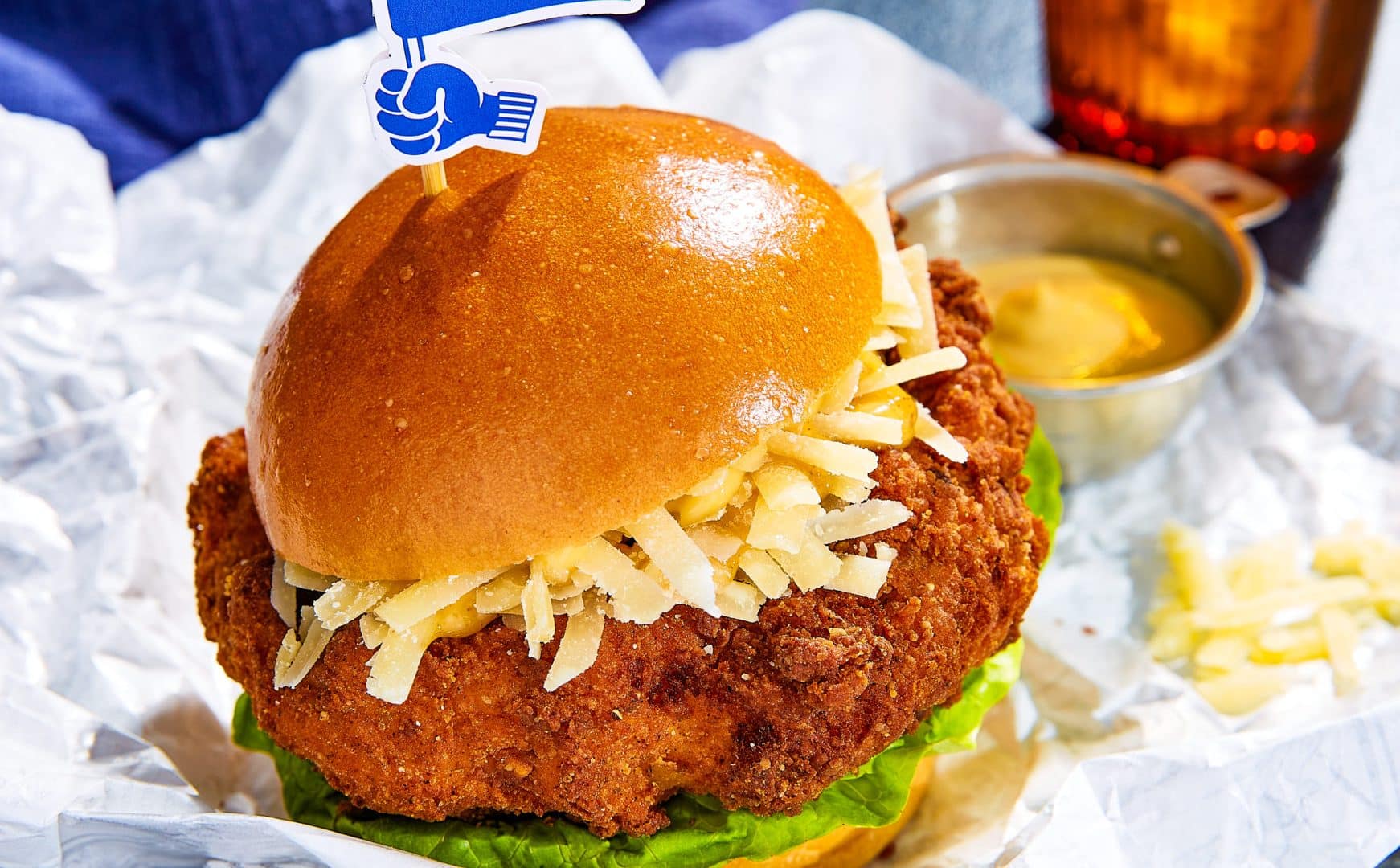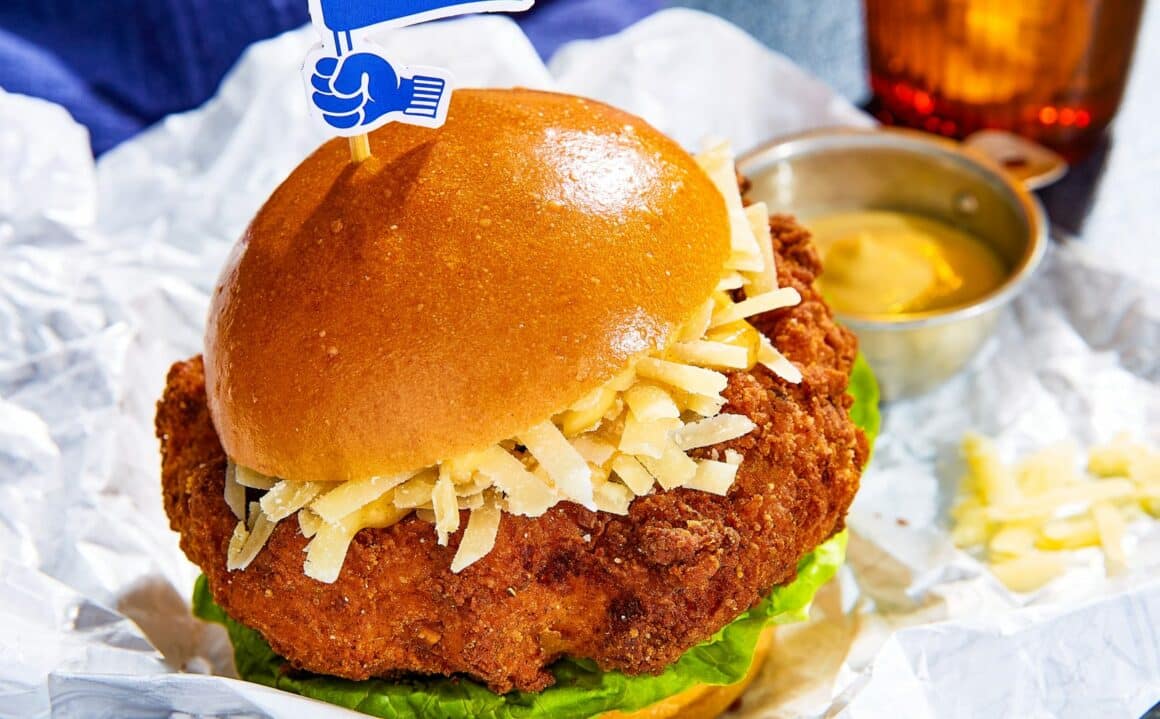 While we're on the subject of politics - imagine being a politician for a day, having one wish free, to German politics. What wish would that be?
Timo Recker: A wish? I would try to keep it as general as possible because the Devil is in the Detail in the implementation. I think, in general, the Aim to create a sustainable food system and create a different protein mix. This means promoting purely plant-based diets. The question now is – so internal combustion engines have been banned, yes. Do people now wish that meat would be banned? I think that we definitely need support and we need measures that maybe People are rewarded for eating a more purely plant-based diet. It can be anything, a Kickback or there is tax exemption. So that really promotes the pure plant-based diet. On the other hand, maybe you have to see that meat is too cheap. It's not necessarily priced in what really goes in there and with the environment, humanity really is the impact. So I think in general we need support and a set of rules, tangible measures that promote the consumption of purely plant-based foods. It all starts with the price. Price and quality are important. One possibility would also be guidelines for restaurants that state that 30% of the card must be purely vegetable. Or how big the shelves in supermarkets are for it. These would be desirable approaches.
What do you say to people who say to you, "Vegan meat? It's all made up, it's adulterated, it's unhealthy, it's full of chemicals!" - what is your answer to that?
Timo Recker: I can fully understand. When I eat chicken, beef or pork, for example, I think: I have a totally clean product, it's an ingredient, it's just meat. But what's in it when the product is actually on the plate? How was that industrially then further refined and processed and etc.? I'll leave that to one side. Where do we even come from? And at the same time I have to say personally: At the very beginning and that was somehow also important – now to make everything organic, gluten-free, lactose-free, without genetic engineering, without yeast extract. You can really build that completely, how clean you want the product to be and that was already very important to me personally. I could eat anything, have not been limited to only vegan. This means I can now eat delicious products, what is made of meat or the alternative, which hopefully is just as tasty. But then I also don't want to compromise and have a clean product. I am absolutely of the same opinion. The products must not be inferior in terms of nutritional values or additives.
Also at Like Meat we were one of the first to make organic vegan – that's the highest, to bring out organic vegan products, then you really have no possibilities to bring in additives or adjuvants. So that was always the approach for us to make very clean products and also with TiNDLE we have a very high quality protein. Whether that's a soy protein, or a pea protein, we need a high quality clean protein and to start with a clean protein first, I don't need to heavily mask that either. If I already have protein, which is quite neutral in terms of the color palette and also otherwise – that means I already don't have to mask as much, I don't have to lighten now. If you start with a good raw material, then you automatically have a shorter ingredient list. Nutritional values must of course also be at the same level in terms of macronutrients, protein, fat, carbohydrates.
We have the same values for Tindle as for chickenIt is a GMO-free product and therefore we have no disadvantage. The important thing is to really have a clean product. Whether it has to be organic is, of course, another class of quality. You could say that goes into the niche, because most things in Germany are not necessarily organic. But yes, there are also a lot of products in the markets that have a lot of ingredients, additives. In Europe, it is already very limited, because, for example, we do not use GMO products. In Europe, the products tend to be cleaner than in the USA, where you can find a lot of ingredients. But even when I sometimes look at the ingredient list of some chicken nuggets, I think, how do you manage to put so many ingredients in?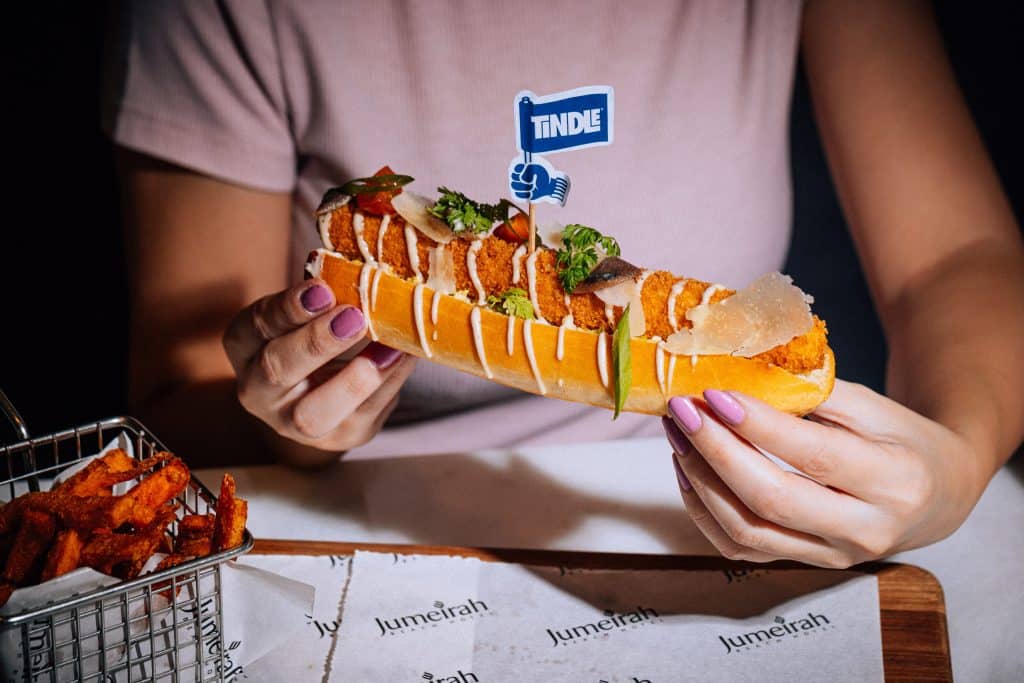 That's just the thing. When you buy "normal" chicken nuggets at a fair or fast food restaurant, you don't know how processed it is and you don't look at the ingredient list. These are big prejudices, you just expressed it quite well. You are already making the world a little more peaceful, but what would the perfect world look like to you if you had to sketch it?
Timo Recker: I would say peaceful. If you think about what we spend on armor costs and defense costs and a lot of money we put in there, there are so many great things you could do with that. I think globalization is good and everyone doesn't have to be able to do everything. At the moment, it is being reversed a bit by globalization and everyone is trying to set themselves up independently and self-sufficiently, because no one trusts anyone. For me, the perfect world would really be everyone moving a little closer together, country borders becoming a little blurred, and you also no longer being ostracized if you have a fake passport.
There is nothing to add to this. Finally, is there anything you'd really like to get off your chest?
Timo Recker: Thank you for being on this podcast and founding This Is Vegan magazine, and for bringing the topic of
Plantbased
make it accessible to more people. The biggest Bottle Neck is Education, so more people are getting a little involved with it. Once you get into pure plant-based nutrition and sustainability, something just happens. It doesn't happen overnight either, so the most important thing is to not give up, stick with it and keep going. This applies to all entrepreneurs and also to all consumers. You can't eat perfectly every day, but you have a new chance every day. Means I can get back up today or say today ok I'm going to eat plant based 2-3 times and just deal with it being present. Every day you have a new chance to do things better and I think it's just very important to go step by step in the right direction. Sure, we all have high expectations and things don't move fast enough and that feels frustrating at times. But I think it's reassuring to know that we're doing something good and that's good for everyone involved and good for all of humanity and for the next generation. It's motivating, it's just fun, and hopefully it's delicious. Therefore: TiNDLE try, give a chance to prove that it is delicious. It was super great talking to you, thank you so much.
Support This Is Vegan - here's how!
On the page you will find affiliate links. If you buy your favorite products through them, we receive a commission, which you use to support us.
Alternatively, you can follow us on Instagram ,
TikTok,

YouTube
,
LinkedIn
Or
Pinterest
follow our Podcast listen, subscribe and
rate
support directly here:
Every penny helps drive our vision forward.
🙏🏽💚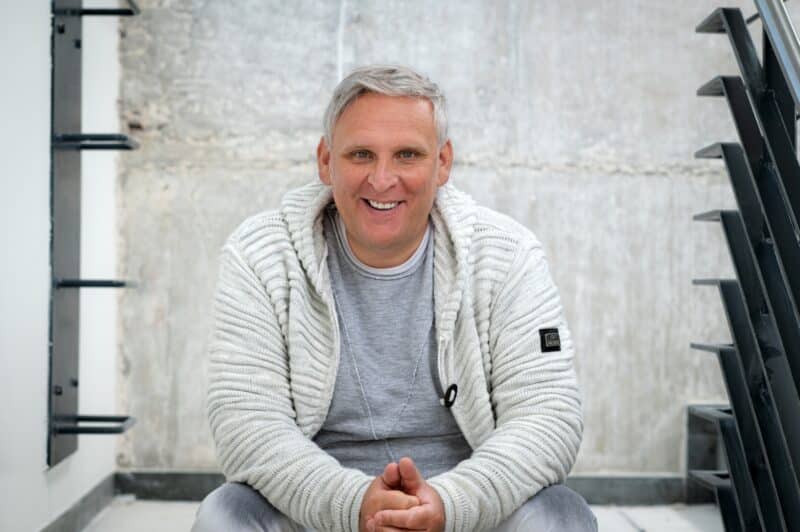 Jan Bredack is born in 1972 in the GDR. After the fall of the Berlin Wall, he began his career in the automotive industry and, after completing his training as…
Read more "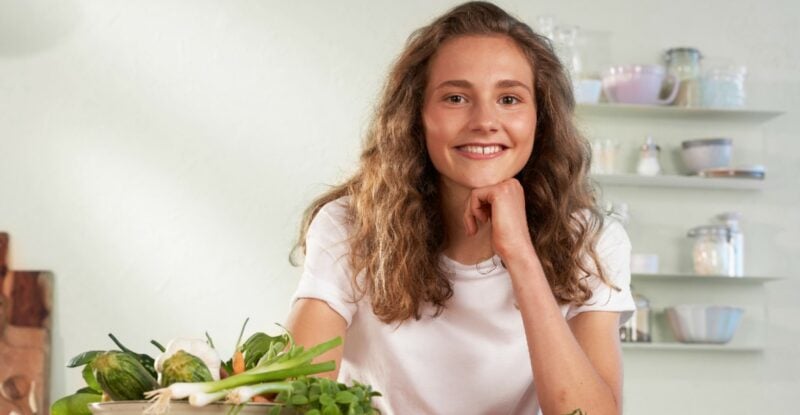 Maya Leinenbach is 17 years old, has over 2 million followers on Instagram, and inspires them every day with new vegan recipes Her secret recipe: Delicious, vegan recipes that are easy…
Read more "
Please install and activate Powerkit plugin from Appearance → Install Plugins. And activate Opt-in Forms module.