Metal, politics & veganism – Heaven Shall Burn in interview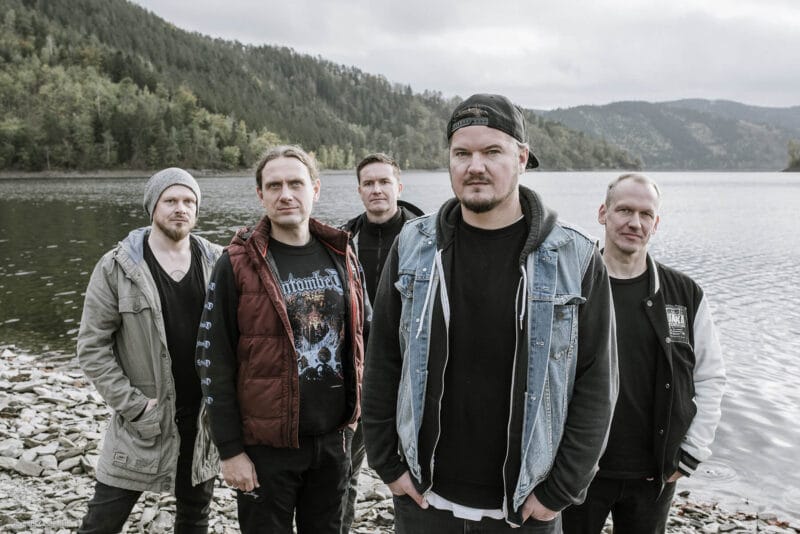 Heaven Shall Burn have just released their new double album "Of Truth and Sacrifice". With great success: They immediately charted at #1 on the German album charts, prompting Pietro Lombardi to post on social media about the "rocker group from nowhere." However, they are not quite as unknown as he thinks – in addition to international chart successes and sold-out tours, they also play on all the major festival stages around the world.
The band combines in their music hardcore elements with extreme death & thrash metal parts, as well as partly melodic hooklines. Their lyrics address, among other things, political issues, the fight against racism and fascism, as well as for freedom and against surveillance, respect for nature and wildlife. All band members live vegan or vegetarian and actively support animal rights.
Guitarist Maik Weichert tells us in the interview what we can expect on the new album, why he lives vegan, what hurdles there were in the vegan tour everyday life and gives tips for all who want to eat vegan new.
You have just released your new double album "Of Truth and Sacrifice". What awaits us on it?
Maik Weichert: We worked on exactly this album for several months, if not years. I think it's a musical or at least metal world theater. A lot of influences play a role, all kinds of styles, also other, harder music. As always with Heaven Shall Burn (HSB), very ideologically charged, with many topics worth researching a bit further. You will also find some suggestions for this in the booklet. I think it's worth anyone's time to look into it if you're into music that really wants to convey something politically. Of course, that's not everyone's cup of tea, or you're not always in the mood for it. Just listen to it and make your own picture!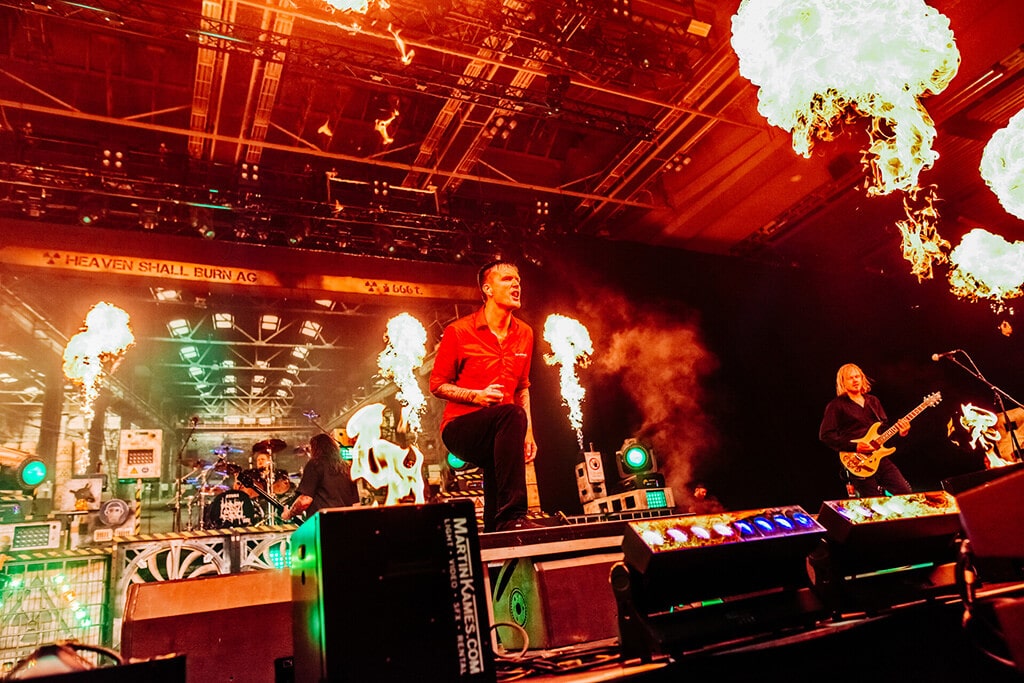 Where do you get the inspiration for socio-critical, animal-ethical and political topics?
Maik Weichert: The impulses are extremely different. One point has certainly been the teaching of history over 20 years ago. Or my current degree in cultural history. Sometimes we are spontaneously inspired by the news or a book we are reading. Often it's band members who bring up a certain topic and ask if it would be cool for a lyric. Most topics come from a basic interest in politics and history. We don't have fantasy texts or something that has only been created in our heads – usually it's already an impulse from outside. Something that impressed us or generated anger. But it can also be a story that we just want to tell again.
Your songs are often about animal ethics. Why is it so important to you to be the voice of the animals?
Maik Weichert: It's not so much that this is an item on our agenda. It is one of the most important shades of our entire agenda. I can't see this separately when talking about the environment, tolerance, society, and exploitation of the weaker. There the exploitation of the human being goes over for me boundlessly into the exploitation of the animals and vice versa. And, of course, the destruction of nature goes without limit to the killing and destruction of animals and our habitats. That's an overall picture of how we always look at it.
That's why I see it that way, when we write a song about tolerance, live and let live or denouncing aggressors, then in a figurative sense that can of course also be the meat industry, as well as the environmental pollution caused by a power plant. Of course, writing this explicitly on the flag always plays a role, so that one makes clear to the architects. But for us, it's always an overall view. We would never do a "pro animal rights" campaign that, for example, discriminates against minorities or overshoots the mark.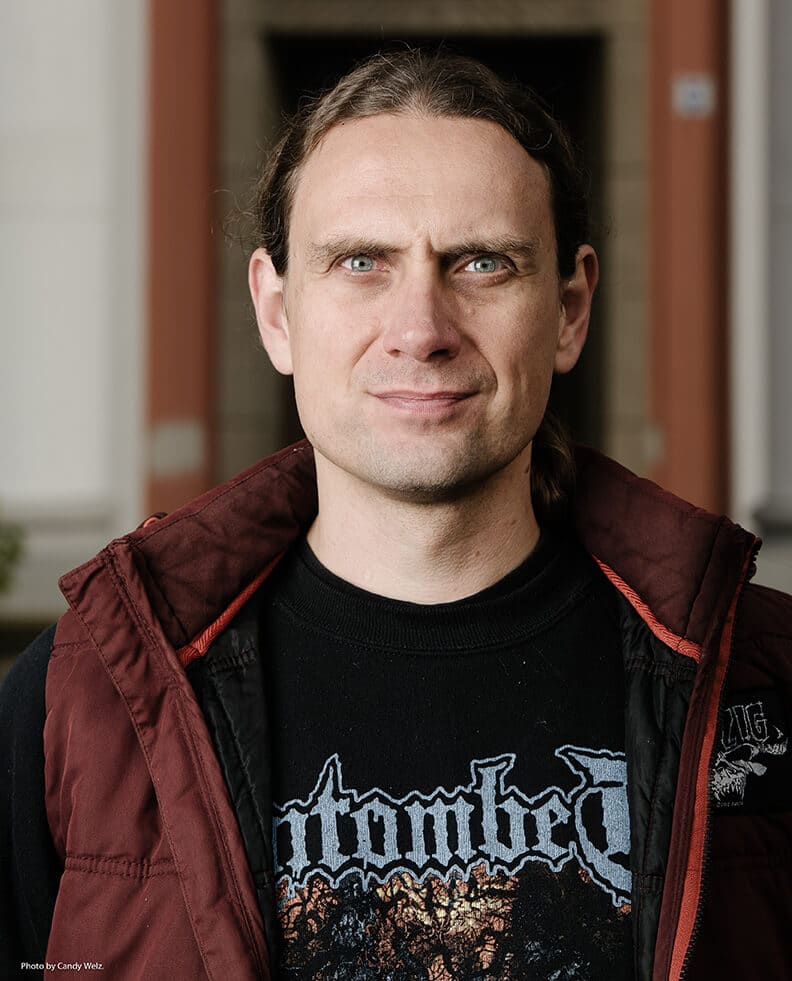 Maik Weichert: You can't propagate tolerance towards other opinions or weaker people and on the other hand attack other people who are not aggressors. It is difficult to maintain a balance here. It's better to look at it as a whole package and not in isolation. Otherwise you will have the effect of generalizing too much. I have met many people who were totally impressed by how much we do for animal rights. Most of them were cool, but unfortunately there were also some who ended up being total assholes. Just because they agreed with me to a tee on this issue doesn't mean we have to understand each other on all issues. There are people who make a name for themselves with this and in 5 years you will no longer see them on the street when it comes to animal rights.
Don't get me wrong – there are butchers who are cool dudes and also animal rights activists who are assholes. Unfortunately, it's not like every butcher is an asshole and every animal rights activist is a cool guy. Unfortunately, the world is not that simple.
How did you come to the decision to go vegan?
Maik Weichert: I'm from Thuringia – it's really one of the Bratwurst Ground Zeros of the world and you're raised on meat and sausage here. Originally, it was a piece of rebellion with me. At the very beginning, it had no political dimension. Environmental protection also did not play a major role at that time. I just wanted to be "different" and became a vegetarian. Later, however, music was added, and this ideological component was there. If that is added, then one comes as a vegetarian, if one sees the animal protection and environmental protection thought behind it inevitably on the Veganismus. That was a very logical consequence for me to follow through. That was almost 25 years ago now, and I've been doing it consistently ever since.
What were the reactions from those around you?
Maik Weichert: Back then, everyone looked at me like a Martian. Today, fortunately, everyone knows what vegan means. In my county, there was only one store that sold soy milk at that time. Today, you can find them at any gas station. It's great to show people that you can live with it for so long and that it's not just a phase or a craze. It's insanely cool that it's moving further and further into the center of society, and it's also a logical consequence that humanity is thinking further and further in this direction.
How do you manage to eat vegan on tour and on the road?
Maik Weichert: With the increasing popularity of veganism, the organizers were also more and more prepared for it. It has never been a big problem to find something vegan on tours and also the caterers are making more and more effort.
However, when I think back to our first Japan tour… there was only one vegan sushi variety and "baked beans" to eat for two weeks. Or on our South America tour, we were forced frutarians. There was delicious fruit, of course, but not much else around it. In that respect, it's still a challenge in some countries, but when you're playing in a relatively well-known band, the organizers always make sure that good, vegan food is available. And even if you're in a band that's not well-known and you play in AJZs and so on, you're usually lucky enough to have vegan cooking here as a matter of principle.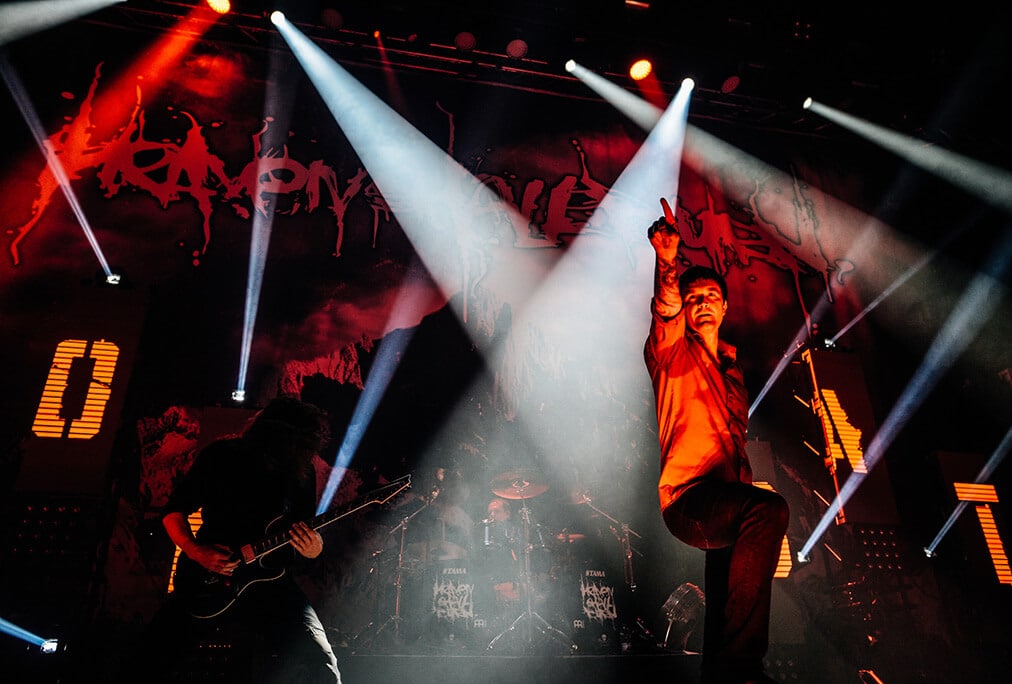 Are there any controversial reactions when new fans realize that you are a political band?
Maik Weichert: We could be much more successful if we would shut up sometimes. You can see that quite clearly.
We often have this effect that people comment on social media when we call for an anti-AFD demonstration or something similar. Then we already have comments like "Didn't know what you were like and blah blah blah…". There are always people who are surprised that HSB is a political band. It makes you wonder "What rock have you been living under for the last few years that you've been ours?"
But we don't want to blame these people either. That's why we're doing this. We don't just want to "preach to the converted", we also want to reach people who don't necessarily agree with us.
That's what it's all about for us, and fortunately we get a lot of positive feedback. We are not the only political band in metal scene, but already relatively exotic, because we clearly take a stand. This is often viewed positively even by those who disagree with us, that we have a very clear stance.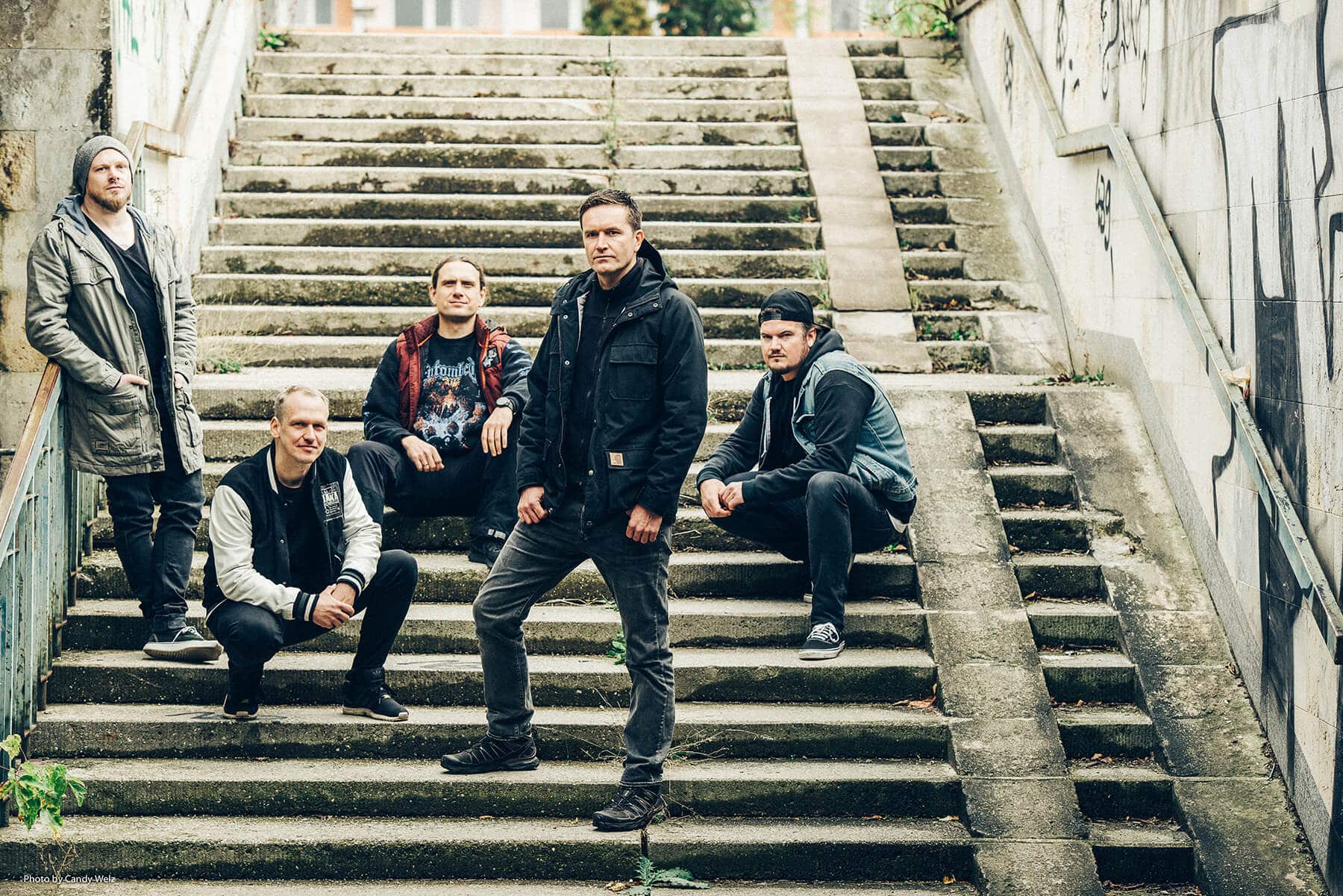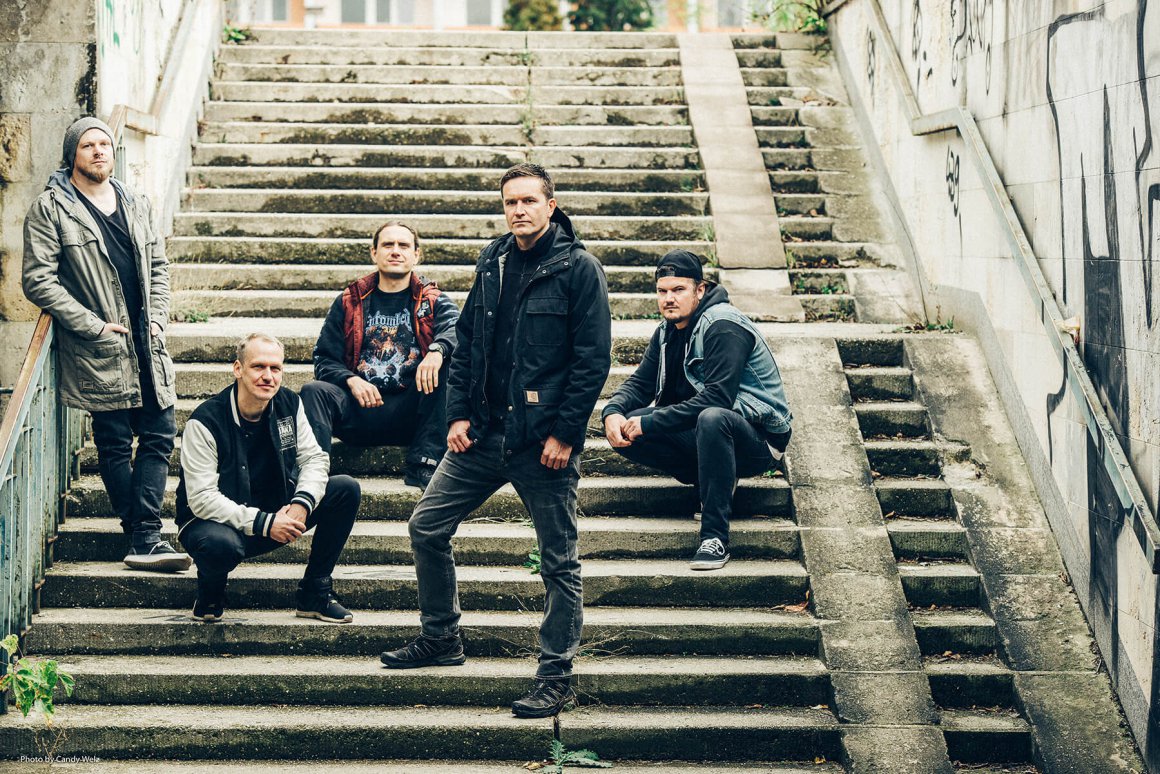 Do you then also have to deal with confrontations outside of social networks?
Maik Weichert: If you come out as a vegan at a barbecue in Thuringia, it's of course always a meal ticket for a lot of idiots. But I wouldn't call that a confrontation – that's more like a downpour of stupidity then. It rolls off my raincoat quite well.

In the very early days, when we started playing, there were situations when Nazis wanted to storm clubs. Then there were street fight-like scenes. Often even when we were only visitors at other concerts. But it's rare that this comes down on you in such a confrontational way in everyday life – people don't dare come out of hiding. Most of the time, this only takes place on the Internet.
What tips can you give to those who are new to trying a vegan diet?
Maik Weichert: Going vegan from zero to one hundred is not easy. I didn't go that way either. Some people who know I've been vegan for a long time and have been dealing with this have asked me for advice over and over again. If you have someone around you who can guide you slowly and give you a few tips, that's the best way to go. A coach of sorts. The most beautiful variant is of course to fall in love with a vegan or a vegan – then you are introduced via the track. I have many acquaintances for whom this was the case and who came to it as a result. Otherwise, of course, every person is different. For some, it has to be a direct cut and some have to take it slowly over years. Everyone has to find out for themselves how their personality is structured.
So just go shopping with an old vegan warhorse. Even if you're not vegan, you'll find plenty of cool vegan alternatives that are every bit as good as conventional products. I know so many regular meat eaters who now use oat milk for coffee and Alsan, instead of butter. I think that's a nice development.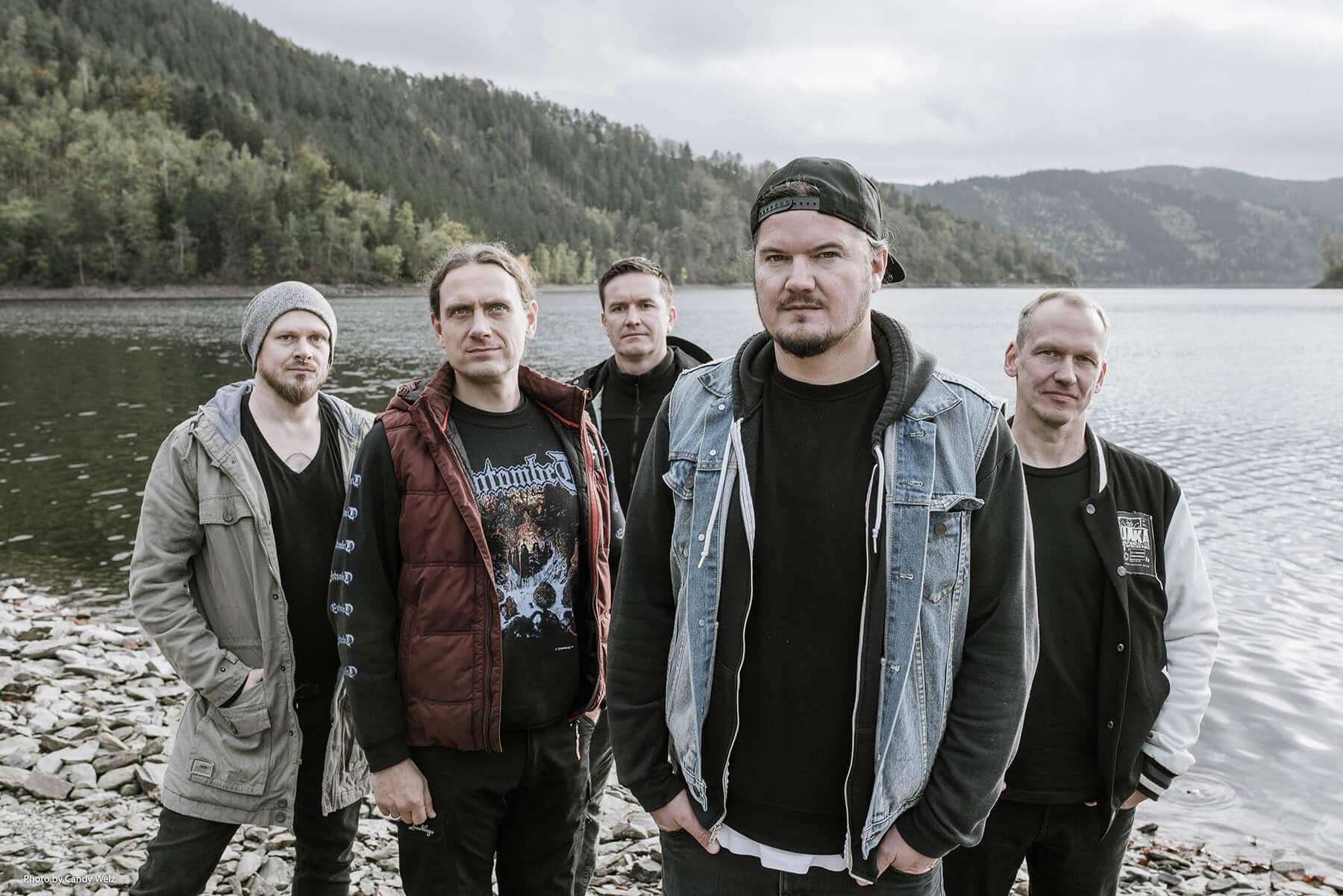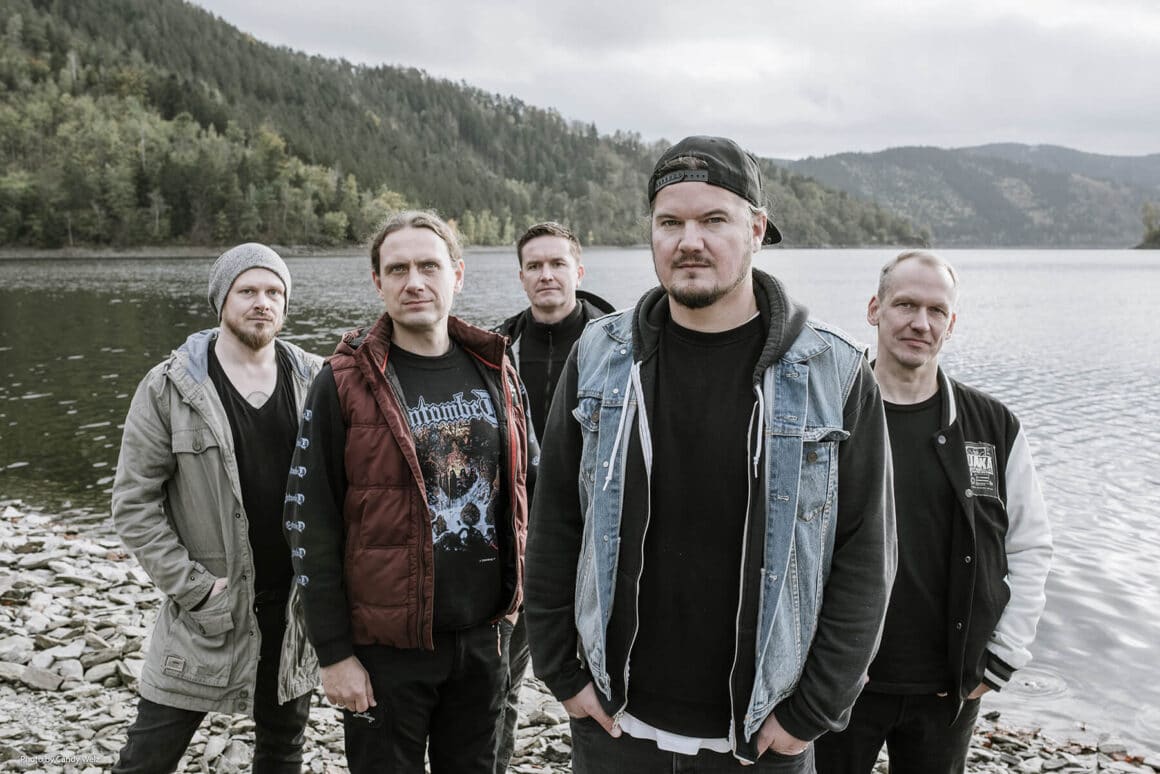 As artists, how do you deal with the current "Corona situation"?
Maik Weichert: It's not like you have any choice at the moment. That's what's so hard for a lot of people to accept. You're faced with a fait accompli – it's a loss of control. We use the momentum and prepare a lot of things in the background that we wouldn't otherwise be doing right now. Currently we would have been on tour. Since that's not possible, let's look through a few hard drives to see what else is out there in terms of behind the scenes material. With that we make some cool videos and prepare the re-release of a record. We also try to interact more with our fans on social media. That's where we're focused right now. And of course we still have to do with our jobs. Our singer is an intensive care nurse and of course currently has a very busy day. Of course, all this is not as profitable as being on the road at the summer festivals now, but we are definitely not bored.
Despite the great success, you all still have "normal" jobs. What are those and how do you combine that with band life?
Maik Weichert: Yes, exactly, we all have another occupation. Our singer is an intensive care nurse. Our bass player is an occupational therapist. Our other guitarist runs his own music studio. Our drummer studied teaching and works for a learning materials company, and I study on the side. With the band life we get that well coordinated and are fortunately very flexible there.
If Heaven Shall Burn was a vegan dish, which would you be?
Maik Weichert: A Thuringian specialty plate with dumplings, the vegan Thuringian bratwurst from Wheaty, a seitan steak, good sauerkraut, definitely red cabbage and lots of cake.
What would you like to get off your chest at the end?
Maik Weichert: Buy Alsan, instead of butter ;o)
Heaven Shall Burn online:
Please install and activate Powerkit plugin from Appearance → Install Plugins. And activate Opt-in Forms module.