10 tips for more sustainability in your bathroom
Sustainability and zero waste doesn't have to stop at the door of your bathroom. Brushing our teeth, taking a shower, or even putting on makeup – we often waste a lot of energy in the process and use products that contain microplastics, for example, which end up in our water cycle. The same applies in the bathroom: no one is perfect. These tips can help you make your bathroom more sustainable and show you sustainable alternatives to everyday essentials.
1. use biodegradable dental care products
We usually use a toothbrush for about 2-3 months, after which it is disposed of. The classic plastic toothbrushes pose a problem for the environment both when brushing and when disposing of them. Rubbing against the mucous membranes releases small plastic particles from the bristles, which are then released into the water. Additionally, most toothbrushes are not recycled after disposal, creating an extremely large amount of waste. Now the question, is there a 100% ecological alternative? The answer is yes.
The problem usually lies in the bristles. A good alternative can be bamboo toothbrushes . The handle is made of bamboo, a rapidly renewable resource. However, when buying should pay attention not only to the handle, but especially the brushes. There are currently two possible, more sustainable alternatives here. Bristles made of biological plastic (nylon-4) and bristles made of bamboo viscose. You can find bamboo toothbrushes at a reasonable price in your nearest drugstore or in the unpackaged store you trust (e.g. the toothbrushes from Hydrophil, which also support water conservation projects with their proceeds).
Now to the next important part of the morning toothbrushing routine – the toothpaste. Proper dental care helps us keep our teeth in good shape and protect them from cavities and plaque. Often there is not only a lot of plastic in the packaging of toothpastes, but microplastics can also often be detected in the content itself.
Toothbrush tabs can be an alternative to toothpaste. These come without plastic in the packaging. Simply chew and then clean as usual. You can also find the tabs in any drugstore, any unpacked store or even online (e.g. from Hydrophil in a practical glass jar). Admittedly, the tabs can take a lot of getting used to at first, since the usual "foam experience" does not occur. If you don't want to get used to this, you can switch to organic certified toothpaste. (E.g. from Ben & Anna).
2. try reusable makeup removal pads
Unfortunately, there is still no alternative to simply not having to remove makeup after a night of drinking. When removing makeup, extreme amounts of waste are produced, per day a good 3-4 makeup removal pads can go into the trash for this. A zero-waste alternative that has really convinced are washable organic makeup removal pads. These are available in bamboo or organic cotton. They can be easily washed in the washing machine at 60 to 90 ° and then reused as often as desired. Not only will you save yourself all that junk, but you'll also save money in the long run. You can now find this cool alternative in many drugstores and unpackaged stores, or in online stores for about 10 to 25 euros.
3. solid soaps instead of liquid shampoos.
Who does not know the countless shampoo and shower gel bottles, which actually only take away space on the wheel of the bathtub or in the shower? Apart from the fact that these plastic bottles take up space, there is a space-saving and much more sustainable alternative. Solid shampoos and soaps come without packaging and questionable ingredients and are no less effective. In addition, the solid alternatives are often more productive, i.e. you can even save money here. Here, too, the proof of the pudding is in the eating. Not every solid shampoo is good for every hair texture. Since solid shampoos often come without artificial silicones, the usual soft feeling of the hair can be omitted for the first time. Don't be put off by this and continue to test (and maybe get used to it a bit) until you are satisfied. Fortunately, more and more "big" companies also offer a solid alternative, so you can buy it easily and cheaply in the drugstore. In a soap box, the solid care products can then also be conveniently taken along on trips.
Note: Not all solid shampoos and soaps are vegan, some contain e.g. honey or milk, so keep a quick eye on that before buying.
Our tip, if you still prefer a liquid alternative – Aveda – they are 100% vegan and particularly sustainable as of now.
4. hair- & plastic-free - thanks to razor plane
Hair or not, who wants to shave can also fall back on a sustainable alternative . Conventional razors often have a plastic handle and the blades are also equipped with various plastic applications, such as a "gel pad". Without plastic comes the razor . Sounds scary at first, but it doesn't have to be when used correctly. With razor planes, only the blade needs to be changed and these are much cheaper compared to the other razor blades (circa 2 euros for 5 pieces).
You can get a razor for about 30€. Sounds expensive, but this should last you a lifetime. Handling a razor plane requires a bit of practice and the right angle (otherwise you will hurt yourself much faster than with a regular razor). For people who really can not cope with the razor plane, there is still the leaf razor, this has a flexible head and is even more similar to a "normal" razor in handling.
5. I have the hair beautiful - flaxseed gel
There are a thousand products on the market for a thousand different hair types in a thousand different everyday situations. Quickly accumulates here a good amount for any eventuality. Products such as hairspray or even mousse are mostly pure chemistry and also not sustainably packaged. Especially for people with curly hair flaxseed gel can be a wonderful, simple alternative. Flaxseed gel maintains the natural structure of your curls and hair, and can thus serve you as a superbio mousse and gel.
The preparation is very simple:
250ml water
30g whole flaxseed
Bring the flax seeds and water to a boil in a saucepan. Simmer over medium heat for a few minutes, stirring occasionally. As soon as threads can be pulled from the spoon, pour the flaxseed gel through a sieve into a clean canning jar and then allow to cool. Once the gel is cold, it can be worked into wet hair after showering. It is best to let the hair air dry afterwards or blow dry with little heat. Do not worry, a so-called "gel cast" can form around the hair. In the process, the hair is surrounded by the gel and looks stringy and brittle after drying. Just knead out the Geldcast and voilà you have beautiful moisturized hair. The flaxseed gel will keep in the refrigerator for a few days. As soon as it starts to smell, you should dispose of it and prepare a new one.
6. sustainable cleaning in the bathroom
Unfortunately, unsightly tasks also arise in the bathroom – for example, cleaning. For many cleaning tasks in the bathroom is already enough water and vinegar. Simply dilute the vinegar in water and use it to clean tiles and shower, for example. Vinegar can also help clean drains. For the toilet, an all-purpose cleaner will do. One can fall back to ecological marks such as Everdrop, frog or EcoVer or one fills up its already existing container completely simply in the Unverpacktladen. Often, the mass of products makes us think that we would need a different remedy for everything, without ever having tried it with one and the same. Existing cleaning products must now of course not be thrown away directly, but rather use up and then try something new (for example, a product for everything). When cleaning, old t-shirts can also serve as cleaning rags, or you can just throw your cleaning rags in with the next towel wash and reuse them.
7. sustainable monthly hygiene
Monthly hygiene – a troublesome topic? It doesn't have to be!

Every single menstruating person would need approximately 10,000 – 12,000 tampons in their lifetime to meet their needs. This mountain of garbage is unimaginable. Most tampons and pads are extremely difficult to break down and also contain no natural substances, which can be extremely harmful to our bodies (see toxic shock syndrome).
Fortunately, a lot has happened in the last few years in terms of monthly hygiene. Here are a few sustainable alternatives for your monthly hygiene: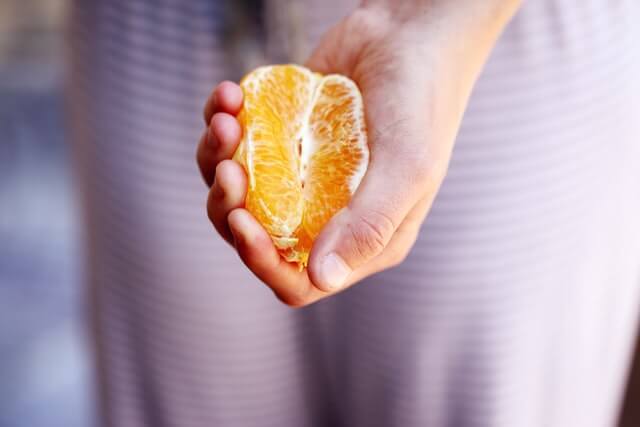 The menstrual cups are made of medical silicone and can last you up to 10 years if you take good care of them. Thus, you not only save a lot of garbage, but also a lot of money. It's important to make sure you buy the right size so that the cup fits the shape of your body and your needs. To help you out, there are now online tests that suggest the right menstrual cup at the end. To insert, simply follow the instructions for use of the cup. Again, man is a creature of habit. It takes some time at first to get used to the menstrual cup after tampons or pads, but then it can be a real gamechanger.
You can find a selection for example here. Our tip: The menstrual cup from Unicorn.
Sounds like a diaper for adults? Not true!
Period underwear is now available from many manufacturers. During wearing, they virtually take over the function of a bandage. That is, the underwear has different layers in which the blood is absorbed. No fear of odor or unpleasant stains, the underwear keeps tight. They can be worn for up to 12 hours, depending on bleeding, and can absorb four times the amount of fluid as a tampon. Then rinse cold and at 30 degrees off into the washing machine and then the underwear is ready for use again. The advantage here is that no foreign body needs to be inserted and you have a pleasant, dry wearing sensation.
Period underwear can be found for example here.
The environmentally friendly alternative to plastic bandages. Those who are actually satisfied with sanitary napkins can simply switch to an organic cotton cloth sanitary napkin here to avoid the plastic waste that comes with sanitary napkins. Like period underwear, cloth pads are reusable and can simply be washed off in cold water and then added to normal laundry.
You don't like any of the alternatives? Then you have the option to buy organic tampons or organic pads. These are made of organic cotton and are produced without harmful substances and plastic and do not contain chemicals.
At the end of the day, it is important that you feel comfortable with your monthly hygiene, so there is no product that is better or worse, but only a product that suits you more or less, or pleases you more or less. This decision you make all alone for yourself and your body.
8. coffee-to-skin - your sustainable coffee scrub
This sounds like a product that you can buy expensive in the cosmetics store – certainly, but also quite easy homemade! After the morning coffee, whether on the mocha maker, the portafilter or other coffee maker, simply times the remaining coffee grounds not throw away, but keep. Mixed with a bit of olive oil or an oil of your choice, this makes a rich scrub that can't be beat for sustainability. No unnecessary additives, but conjured up something from a waste product – have fun peeling!
9. sweat proof - solid deodorant cream
By now, word has spread that deodorants with aluminum are not a hit for our bodies. Not only aluminum can be avoided when buying deodorants, but also the spray cans in which deodorants are often found. Solid deodorant creams tend to be more productive and are often packaged in glass or metal gels. If you don't want to use a purchased product, you can make your own deodorant in no time at all. For example, you can find recipes at Smarticular or Utopia.
At Greenist , for example, you will find a wide range of solid deodorants.
10. get to the laundry - sustainable washing
A simple start is made by washing your clothes as seldom as possible and at the lowest possible temperature (of course, this is not always possible). The soap nuts are probably the most sustainable detergent. These have the advantage of being a natural product without any chemicals. However, you will have to search for the beloved scent of freshly washed laundry for a long time here. Those who do not want to give up the beloved fragrance can use organic detergents, for example. from Everdrop or fill up his old containers with organic detergent at the unpacking store around the corner. In addition, it is recommended to use a special Washing Bag . This prevents worn microplastics from entering the cycle. Of course, the very diligent can also make their own detergent.
11. recycled toilet paper
Wasn't it the top 10? Right, but we spontaneously thought of another 11th place: When choosing toilet paper, go for recycled paper. We use about 18 kilos of toilet paper per capita per year. After rinsing, the fibers of the paper end up in the sewer system, for the extraction of which pine, spruce, birch or eucalyptus trees were felled, debarked, portioned into chips and converted into pulp and wood pulp by means of chemical or mechanical processes.
A much smaller environmental footprint is caused by the production of toilet paper from recycled materials. According to "Greenpaece," up to 60 percent less energy and even up to 70 percent less water are needed here than for the production of virgin fibers. At the same time, CO2 emissions can be saved that would be generated by transporting and processing the wood.
You want especially stylish and sustainable toilet paper, through whose purchase you also donate to social projects? Then we recommend Goldeimer from Hamburg.
What is the best way to start implementing for my sustainable bathroom?
10 tips and you feel slain?
Do not be afraid! You don't have to turn your bathroom around overnight, and you especially don't have to throw away extra products to do it.
Maybe you like 1-2 tips that you can gradually integrate into your daily bathroom routine?
Then that's already a great first step! Maybe you have that one favorite shampoo that you just can't live without? Not bad!
For this, you may have other areas in the bathroom where you resort to other products. Everything can, as much as you want yourself! Try it out – this is how you can achieve more sustainability in your everyday life step by step.
Dieser Artikel enthält Affiliate-Links. Über den Klick darauf und den Kauf der Produkte unterstützt ihr uns. Danke. 🖤
Please install and activate Powerkit plugin from Appearance → Install Plugins. And activate Opt-in Forms module.