An end to decadence – Enjoying vegan champagne sustainably
Did you know that not every wine is vegan ? We talked to a woman who is particularly knowledgeable about vegan wines and sparkling wines: Linda Barbosa Fortes
No more decadence, champagne for everyone! – that is the motto of en vie d'éphémèrefounder Linda Barbosa Fortes.
Their champagne was awarded the VEGAN FOOD AWARD by Peta Germany in 2020. The vegan champagne cuvée début is sustainably grown and mineral clarified. It matures for a full 36 months, which provides for its delicately yeasty brioche notes. It comes from Cuvée of Pinot Noir, Meunier, Chardonnay and is a perfect food companion. Why this is so, what about champagne can not be vegan and what sustainability means to her, Linda reveals to us in this interview.
How did you come to launch your own champagne?
Linda: I have always enjoyed gaining new insights into a wide variety of industries through side jobs and once spontaneously helped out at a wine fair. This brought me into professional contact with champagne for the first time and taught me many exciting facts about this traditional product.
I discovered for myself that champagne has much more to tell than a decadent and sometimes snooty image – and my enthusiasm was aroused!
I didn't find a sympathetic brand that communicated champagne accessibly and far from clichés, around oysters and prestige, at some point I decided to just take it into my own hands. So I quit my longtime job as an artist manager to start my own champagne brand and get even more people excited about champagne!
Vegan champagne? What can't be vegan about a product made from grapes?
Linda: The difference is in the clarification of the champagne, which is initially quite cloudy. To make the champagne clear, the turbid matter must be bound and removed. Chicken egg white is usually used for this, alternatively gelatin or fish bladder. This is just as unpleasant for vegans as it is for those who suffer from allergies to fish. We use mineral clay and cellulose. This makes no difference in the process and does not affect the taste.
What does "en vie d'éphémère" stand for?
Linda: en vie d'éphémère loosely translated means "liveliness of transience". The name refers to nature and life with its annual cycles, cycles and correlations that we are all subject to. Each year in the vineyard is as unique as the big and small moments of your life. This makes it all the more important to pay special attention to these moments and create beautiful memories. And who doesn't like to think back to that one situation when someone suddenly pulled out a cool bottle of champagne?
What does the champagne go particularly well with?
Linda: Best of all: served chilled with happy moments!
Our first variety is called "cuvée début". It has strong aromas of apple, white peach, yeasty brioche and is pleasantly low in acidity! I developed it together with my winemaker. In doing so, it was important to me to create a champagne that even people who were not previously champagne fans would enjoy drinking. The taste surpasses everything and the variety is suitable as an aperitif as well as a food companion.
What are your top 3 tips for enjoying champagne to perfection?
Linda:
1.Don't wait for the special moment, make your moment special!
Don't wait until New Year's Eve to pop the cork 😉 Life is now.
2. pleasant company!
3. chill the bottle in the refrigerator for a long time and enjoy not too cold, preferably at about 8 degrees. By the way, from the freezer is always inadvisable.
What does the topic of "sustainability and veganism" mean to you personally?
Linda: In general, I am in favor of conscious consumption and a responsible approach to the environment.
My champagne is organically grown, sustainable and vegan. It was important to me personally to create an alternative to mass-produced goods, most of which are contaminated with pesticides.
My winemaker's small business is run by the eighth generation and is independent – there is no industry behind it, but all the more individual and loving care. We promote biodiversity in the vineyard and a healthy ecosystem. The healthy grapes produce this incredibly delicious champagne. I eat a mostly vegan diet, but not exclusively. I think everyone is allowed to find his or her own way of dealing with the subject without having to give in to stigmatization.
What would you like to get off your chest at the end?
Linda: I want to inspire to rediscover champagne and make the king of wines approachable. It is about the special production, the criteria that a champagne must meet to be called so, also about history, tradition.
en vie d'éphémère is my contemporary answer to the industrial champagne production of well-known world brands.
People who think champagne is not for them often have not even tried it.
So, friends: no more decadence, champagne for all!
Founder Linda is a former artist manager and now a certified wine culture expert in Champagne. En vie d'éphémère is a start up and Linda wants to build the business as a sole proprietor. The brand was created as a sustainable response to industrial champagne production. There is no large corporation behind en vie d'éphémère, but an independent winery with only three employees.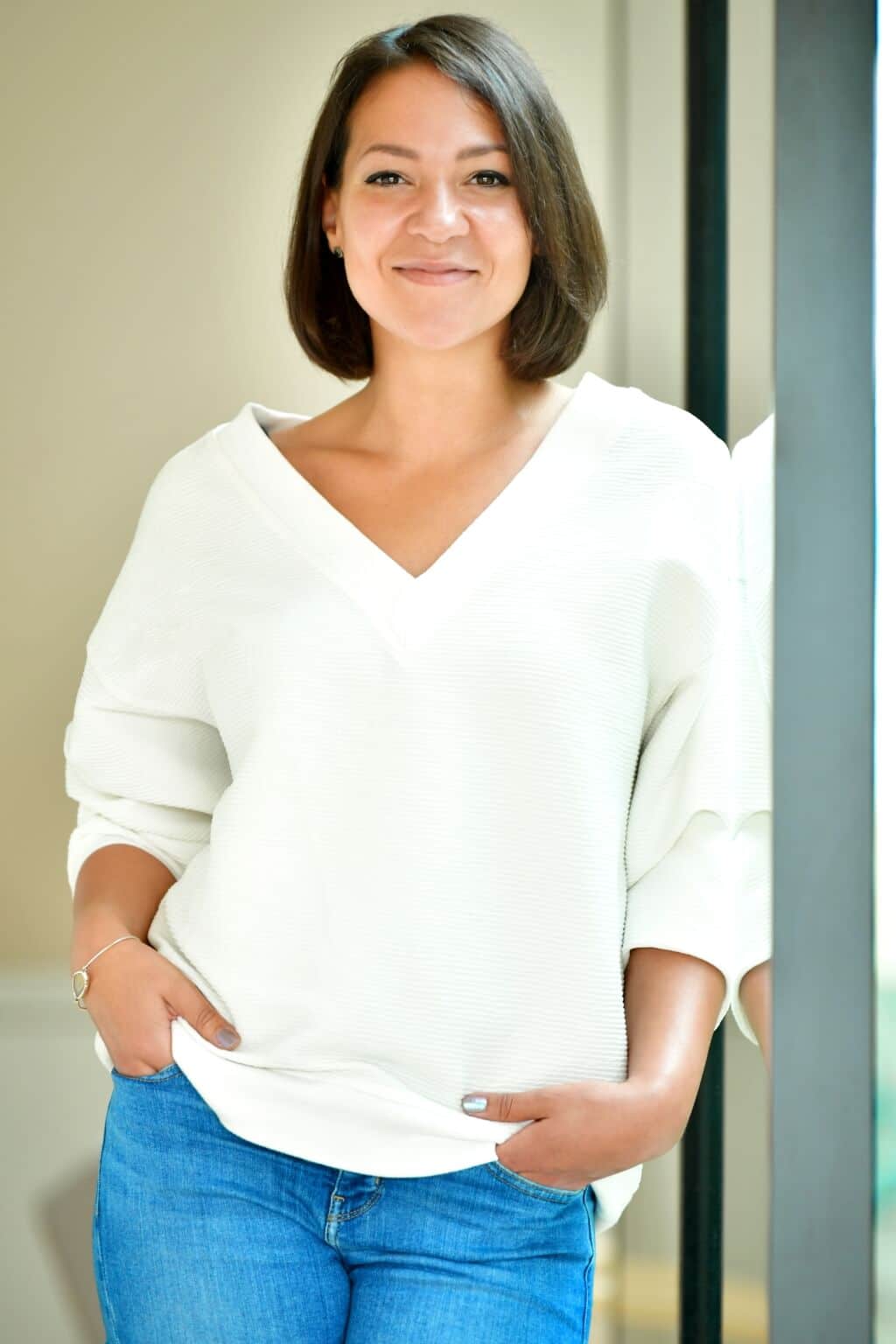 This Is Vegan unterstützen - so geht´s!
Auf der Seite findest du Affiliate-Links. Wenn Du deine Lieblingsprodukte über diese kaufst, erhalten wir eine Provision, womit du uns unterstützt.
Alternativ kannst du uns auf Instagram, TikTok, YouTube,  LinkedIn oder Pinterest folgen, unseren Podcast hören, abonnieren und bewerten hier direkt unterstützen:
Jeder Cent hilft, unsere Vision voranzutreiben.
🙏🏽💚
Ad, because this article was created in cooperation and partly contains affiliate links.
With your purchase by clicking on one of the links you actively support the work of This Is Vegan. Thank you very much!
Disclaimer: Unrestricted alcohol consumption in Germany is permitted from the age of 18. You should enjoy alcohol only in moderation and be careful never to lose control of your drinking. Also important: No matter if it was only one glass: Never drive a car if you have drunk alcohol! You are endangering yourself and others. We were before increased alcohol consumption and would like to emphasize that this article is in no way intended to glorify or even encourage consumption!
If you need help, talk to a doctor or get information, for example, at www.kenn-dein-limit.de
Photos: Laurence Chataigne & Unsplash
Please install and activate Powerkit plugin from Appearance → Install Plugins. And activate Opt-in Forms module.