Bye, bye plastic – Why sustainable straws are the future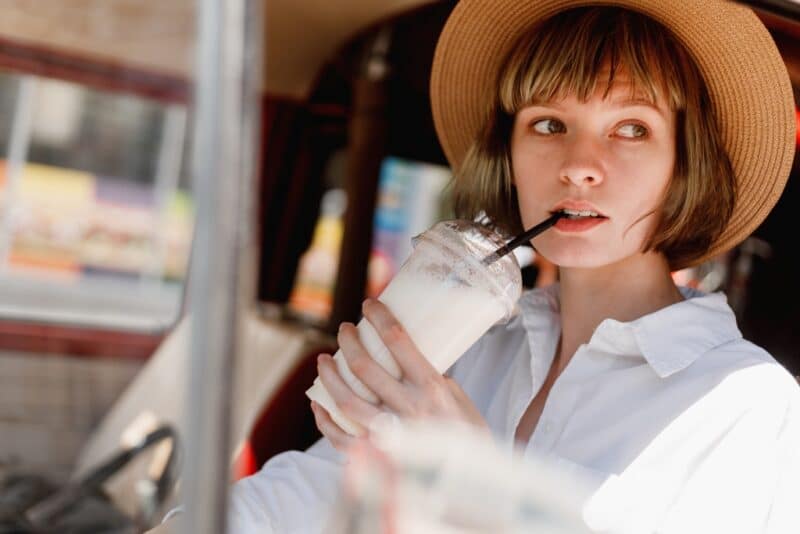 "Why is there straw here anyway?" "Because we want to save the oceans!" This or something similar could be the statement when we become aware of the alternatives we can use to protect the oceans from plastic waste.
In cocktails, lemonades, long drinks or latte macchiato, straws find their function as a practical drinking aid. What the catering industry has long discovered for itself is also standard in more and more private households. But unfortunately, one thing is often disregarded in their use: the plastic drinking straws are harmful to the environment and end up in large parts in the sea. We show you the alternatives with which you can enjoy your drink with a clear conscience.
Where do straws actually come from?
The term "straw" finds its origin far before the beginning of Christianity. Two drinking straws made of gold were found in a Sumerian tomb. As early as 3100 BC, a seal depicted two men drinking beer from a jug with drinking straws.
Why we should do without plastic drinking straws
Everyone is talking about the global problem of plastic waste. And rightly so: according to a recent estimate, around 36.4 billion drinking straws are thrown away every year in the European Union alone . At 37.4 kilos per inhabitant, Germany even produces considerably more than the EU average (31.1 kilos per inhabitant).
In the U.S., an estimated 500 million straws are used every day. A 2018 study concluded that there are as many as 8.3 billion plastic straws in the world's oceans. These cause injuries to many marine creatures, some of which even lead to death.
The EU Parliament now wants single-use plastic to disappear altogether: A ban on single-use disposable plastic products was launched in 2021. The new legislation from Parliament mandated that at least nine out of ten plastic bottles be collected separately and recycled by 2029. It also stipulates that at least 25 percent of newly sold plastic bottles must be made of recycled material by 2025.
Drinking straws made of glass, straw, hay, paper and pasta - what to choose?
You're spoiled for choice: drinking straws are now available in all shapes and colors. But which one is best suited for when?
Drinking straws are made from paper, silicone, glass, stainless steel, durum wheat semolina (so-called pasta straws made from converted pasta), polylactide (PLA/bioplastic), rye, or even various candies and breakfast cereals.
Unfortunately, not all of them have the same properties. Paper straws, for example, can only be used for one to two hours before they soften. Pasta straws have a distinctive flavor of their own that can distort the taste experience of the cocktail.
Bamboo straws quickly show signs of wear and Glass straws are difficult to clean.
The alternative from wheat: straws from hay straw
The natural alternative: hay stalks from wheat
This speaks in favor of hay stalks:
Usable for hot drinks

Dimensionally stable

Compostable

Suitable for gastronomy

Tasteless

100% natural
The sustainable straws made of hay were developed by a start-up from Offenburg and Berlin. The founding team also promises that the packaging will be completely plastic-free and made from renewable, Co2-neutral raw materials.
The gluten plastic and pollutant free straws
The drinking straws made of hay are available in 13 and 20 centimeters length, 100% biodegradable, plastic-, gluten- and pollutant-free. The founders have set themselves the goal that the number of tubes in the world's oceans will once again approach zero. They hope that plastic drinking straws will soon be a thing of the past.
Here you get the sustainable straws
Recommendation: Alternative reusable Coffee-To-Go cups from the start-up HeyBico
Please install and activate Powerkit plugin from Appearance → Install Plugins. And activate Opt-in Forms module.