Condoms against climate change – Releaf founder Bennet Müllem in interview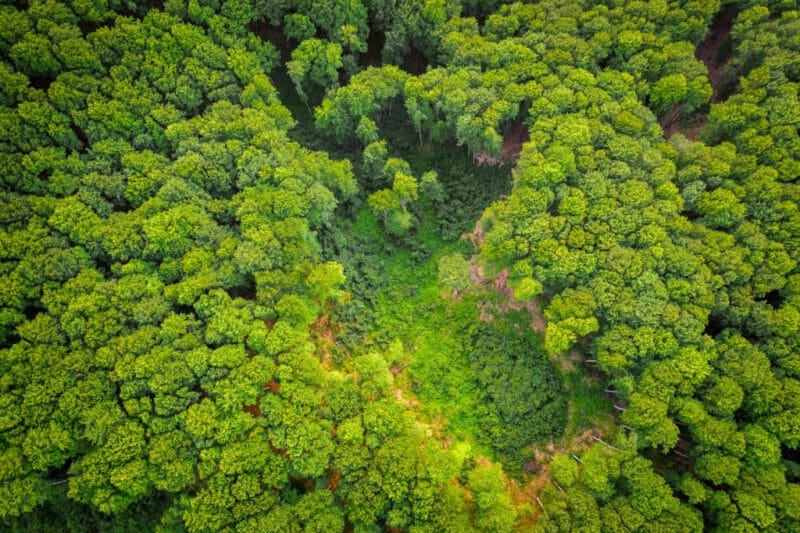 The Hamburg-based start-up Releaf has set itself the goal of planting a tree for every condom sold. Founder Bennet Müllem tells us in an interview how exactly this works, what tests a condom has to pass before it can be launched on the market, what the funniest customer suggestions were, what sustainability in production really means, and how many trees have already been planted.
How did you come up with the idea to start Releaf?
Bennet Müllem: After several years in IT consulting, I asked myself the question of meaning. Am I doing what's important to me or am I just working here for the money? My answer should be clear. During a short break, I thought about what was really important to me and ended up with climate protection. After a little research, I knew that trees remain one of the most effective tools in the fight against climate change. So the goal was already set: to plant as many trees as possible.
The idea of financing the planting of trees through a product then came to me when I bought a bottle of Viva-con-Agua water. I thought it was great to be able to do good through conscious consumption. The only thing missing was the right product. And the idea came – purely by chance, of course – shortly afterwards on my honeymoon in Montenegro: condoms that plant trees! After a very funny barbecue evening with friends, the concept and the decision to just try it was made.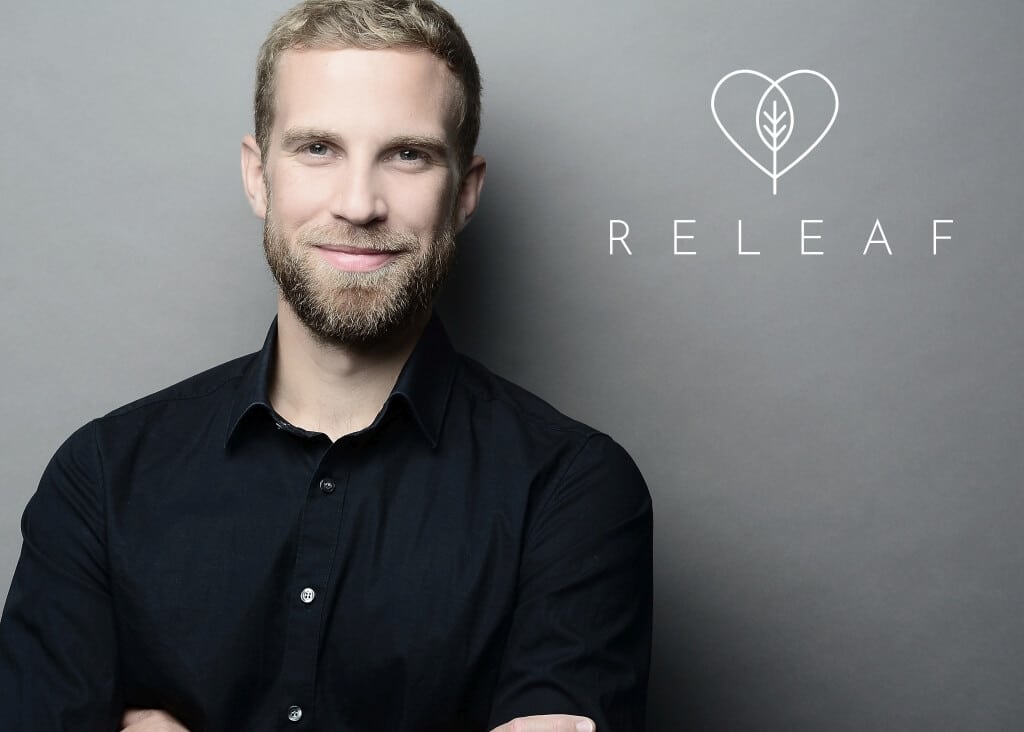 What values does Releaf stand for?
Bennet Müllem: We want to combine the beautiful with the good. By giving climate and environmental protection a positive connotation, we believe we can achieve more than by pointing the finger. A positive approach is beneficial in our eyes in life as a whole. This applies to the inner attitude, but also to the effects of one's own actions. What good are condoms that plant trees if the rubber for them comes from a rainforest area that has been cleared by fire? We "believe" in karma. Everything you do will eventually come back. So take heed. Be grateful for what you have. Give back more than you take.
How do you make sure that everything is really fair?
Bennet Müllem: To be quite frank, we have not yet reached the point where "everything" is really fair. The actual production of the condoms already meets our expectations. The employees of our supplier work under good conditions and are paid above average. The majority of them have been employed for over 5 years, which is always a good sign. The company is involved locally and supports local schools, among other things. Production is largely based on solar power.
The situation is more difficult in raw rubber production. We already work to a good extent with fairly and sustainably sourced raw rubber. However, this is still mixed with conventionally obtained latex in the subsequent process step, latex preparation. However, we have just reached a new agreement with our manufacturer: From August 2020, 100% of the raw material for our condoms will come from a sustainably and fairly managed smallholder cooperative. This means under conservation and promotion of biodiversity, without the use of pesticides and with higher wages for farmers.
We will form our own impression of this – and of all the other steps in the value chain – on site in 2021. Unfortunately, due to the current travel restrictions, it will be difficult before then.
How do you make sure the condoms are safe?
Bennet Müllem: Every condom produced is first checked electronically for holes. Random samples are then tested for the tear and tensile strength of the condoms. For example, you fill the condoms with 18 liters of air and see if they burst. The sealed condom wrappers are tested for tightness to ensure that the condom is properly protected. But that is very abbreviated. For the interested reader, I can recommend EN ISO 4074. This defines the criteria that each condom must meet for the European market.
If the tested condoms do not pass the random tests, the entire production lot may not be sold. There are few products that need to be tested as extensively and accurately as condoms. And considering their function, that's a good thing.
How many trees have already been planted?
Bennet Müllem: Today, after two full months of sales, we stand at just under 18,000 trees. The number of condoms sold, and thus the number of trees planted, increases from week to week. By the end of the year, we plan to have at least 100,000 trees donated. We have set ourselves a target of 50 million by the end of 2025. That's a damn big number that we can realistically only manage if we expand into other European countries in the coming years.
What feedback do you get from your customers?
Bennet Müllem: The funniest feedback we've gotten so far was in a little slogan contest. For new Releaf slogan ideas, we gave away a few boxes of our tree-planting condoms and got back the following gems from our community in return, for example:
Planting forest instead of replanting

Tree trunk instead of family tree

Safety Forst!
In general, the project releases an incredible amount of positive energy and great feedback. It seems that we are knocking down open doors with many customers.
Which projects exactly do you support?
Bennet Müllem: We work with Eden Reforestation Projects, a non-profit organization that has already planted over 313 million trees. Eden employs people whose homes are severely affected by deforestation. The planted trees improve air quality, serve as habitats for animals, and stabilize groundwater levels. The reforestation thus gives the often destitute local people again a perspective for sustainable agriculture & trade. Every tree planted therefore offers social added value in addition to ecological benefits.
The majority of the trees we donate are planted in Madagascar and Mozambique. Both are among the poorest countries in the world. Due to slash-and-burn agriculture, charcoal production and illegal logging, a large part of the original forest cover has been cut down, especially in recent decades. Resident involvement and education, as well as collaboration with local authorities, will prevent reforestation.
In 2021, we plan to visit at least one of the projects to get a personal impression of the work and the results.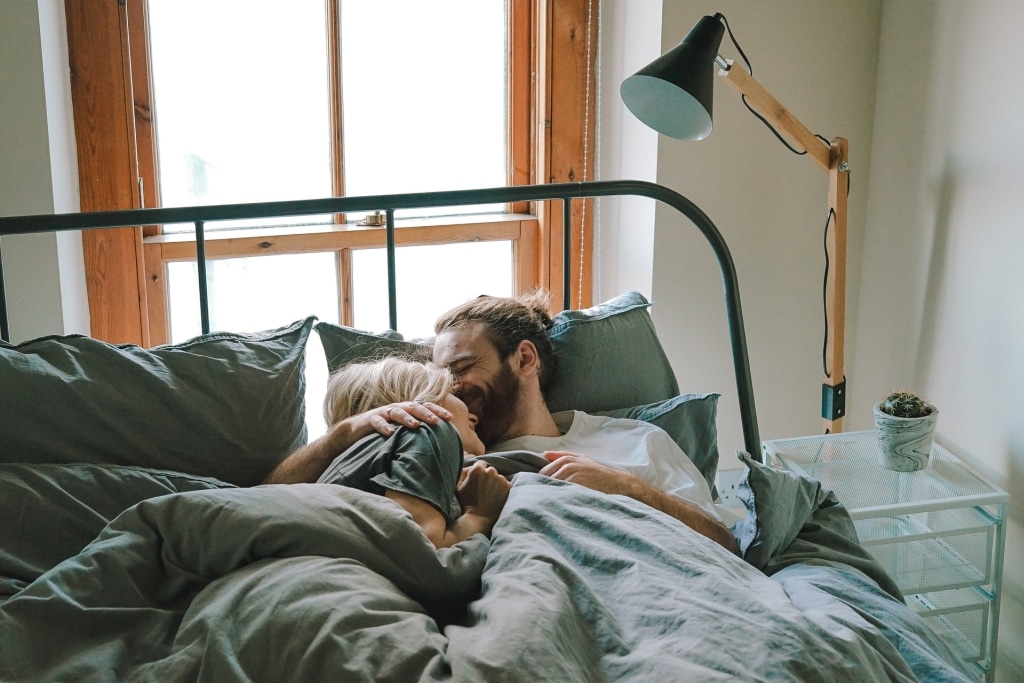 What are the plans for the future?
Bennet Müllem: First of all, we want to establish ourselves as a brand on the German condom market and also make it into the retail trade. To this end, we are already in talks with a number of potential partners. In the long term, we want to enter the French, Spanish, Italian, overall European bedrooms.
We are still in the discovery phase with regard to further products. On the one hand, unfortunately, our standard size does not fit every man, so we want to expand in that respect. On the other hand, we have many other ideas that we would like to invest in. Releaf, as said above, wants to combine the beautiful with the good and there are now very many beautiful things in life.
What would you like to get off your chest at the end?
Bennet Müllem: We only have this one planet. The preservation of our environment concerns us all. But that doesn't mean you have to be perfect from one day to the next. The important thing is to get started in the first place. The rest comes step by step. Every plastic bottle you don't buy, every steak you don't eat, every tree you plant makes a difference. So let's get to it!
Please install and activate Powerkit plugin from Appearance → Install Plugins. And activate Opt-in Forms module.