Eatrenalin – Culinary delights for all the senses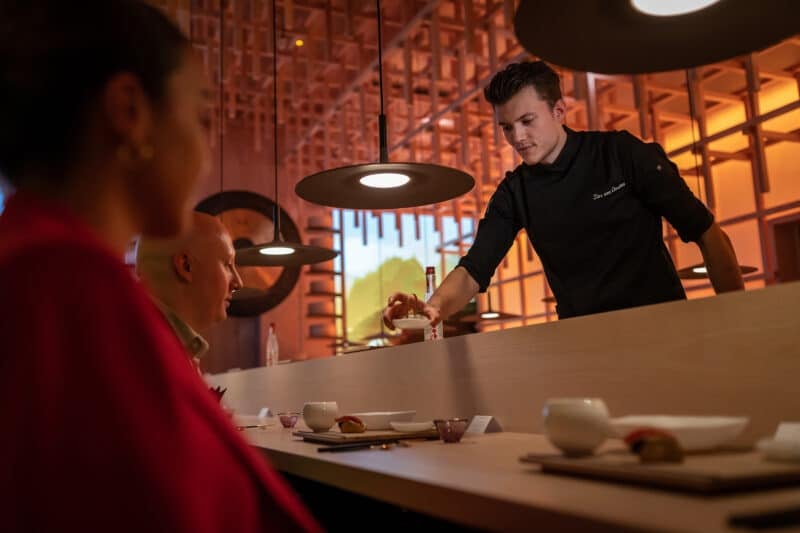 8 rooms - 2 hours - 8 courses - the future of gastronomy
What does the gastronomy of the future look like ? The Europa-Park in Rust has always focused on first-class food concepts and now also more and more on vegan options in the park and in the resorts. Together with the in-house roller coaster forge Mack Rides they have developed an experience that has never been seen before: EATRENALIN
Luxury and adventure in one: from the deep sea to outer space – in just two hours and with all your senses. Both gourmets and adrenaline junkies will get their money's worth here.
Imagine experiencing eight different worlds in two hours, immersing yourself in a culinary journey with an eight-course meal, and not having to change seats once. This is made possible by the world novelty – Floating Chairs.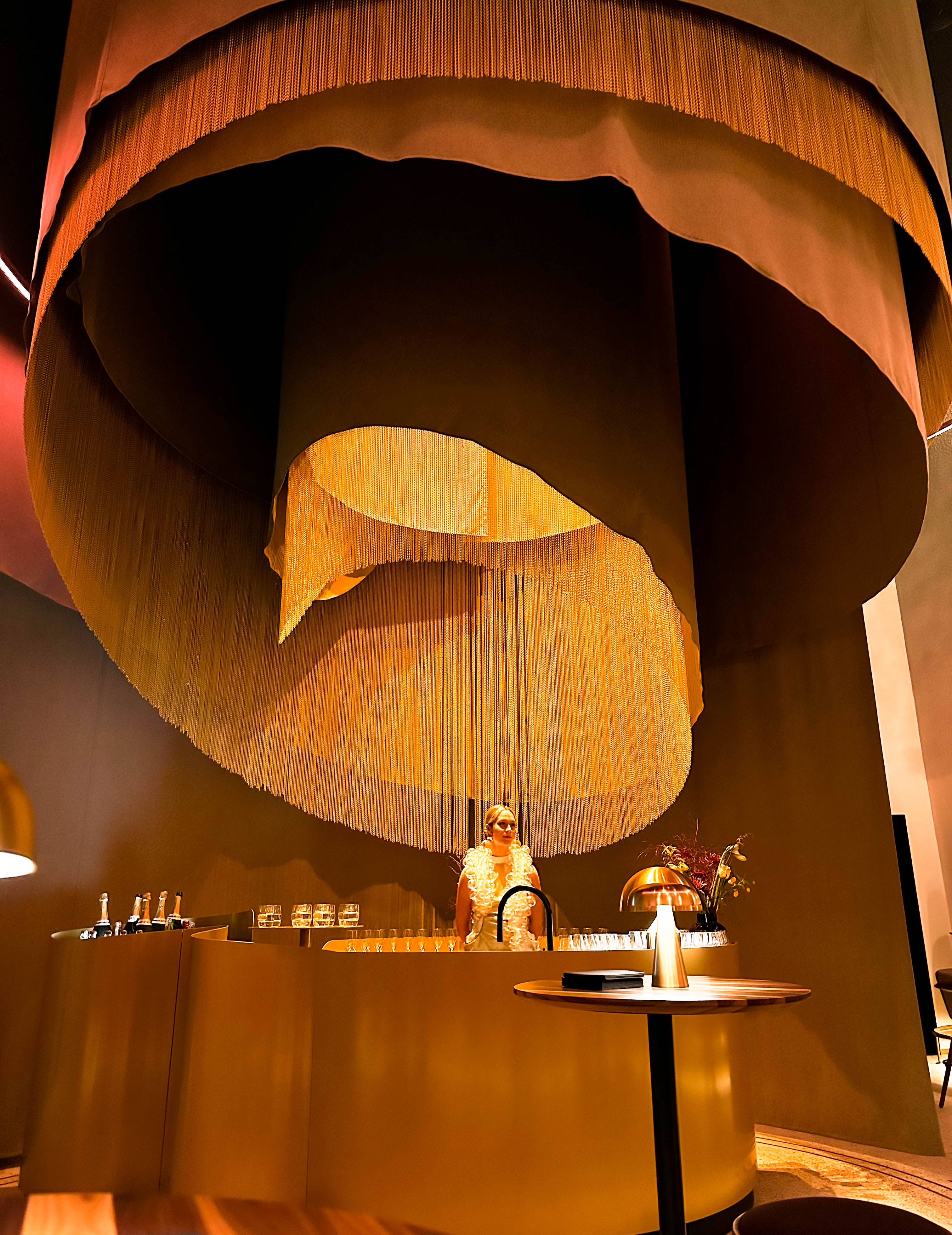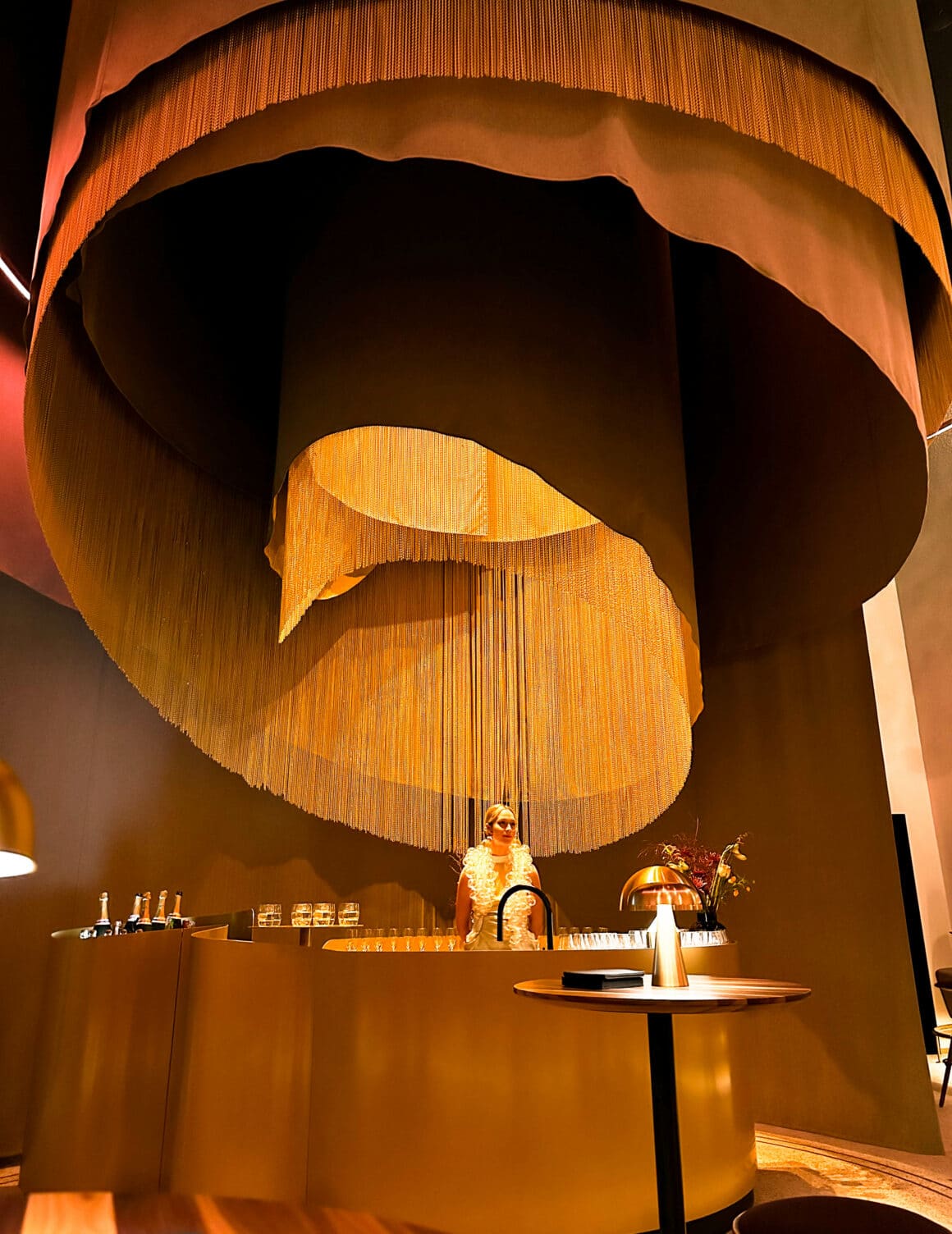 During a visit to the Voletarium at Europa-Park, where you fly over European country worlds, Thomas Mack and Oliver Altherr came up with the idea: Why not combine such a trip with unique culinary delights to create a holistic experience that appeals to all the senses and arouses special emotions?
The result is a perfectly orchestrated arrangement consisting of coordinated visual, acoustic, gustatory, olfactory and haptic elements.
We were allowed to test the new restaurant of the future for you and even be present at the composition of the vegan menu in advance.
Our conclusion and a competition for two Eatrenalin tickets can be found at the end of the article.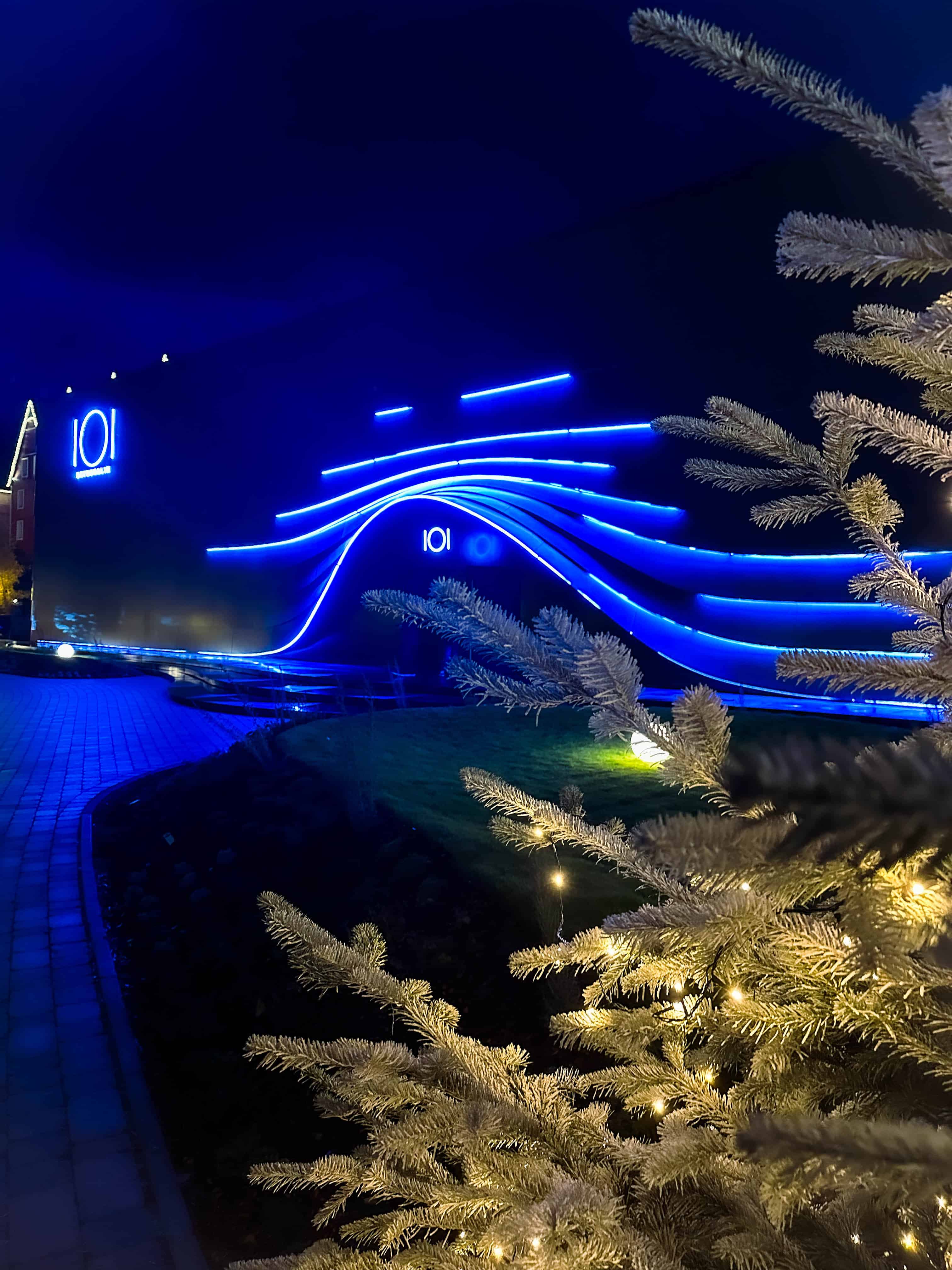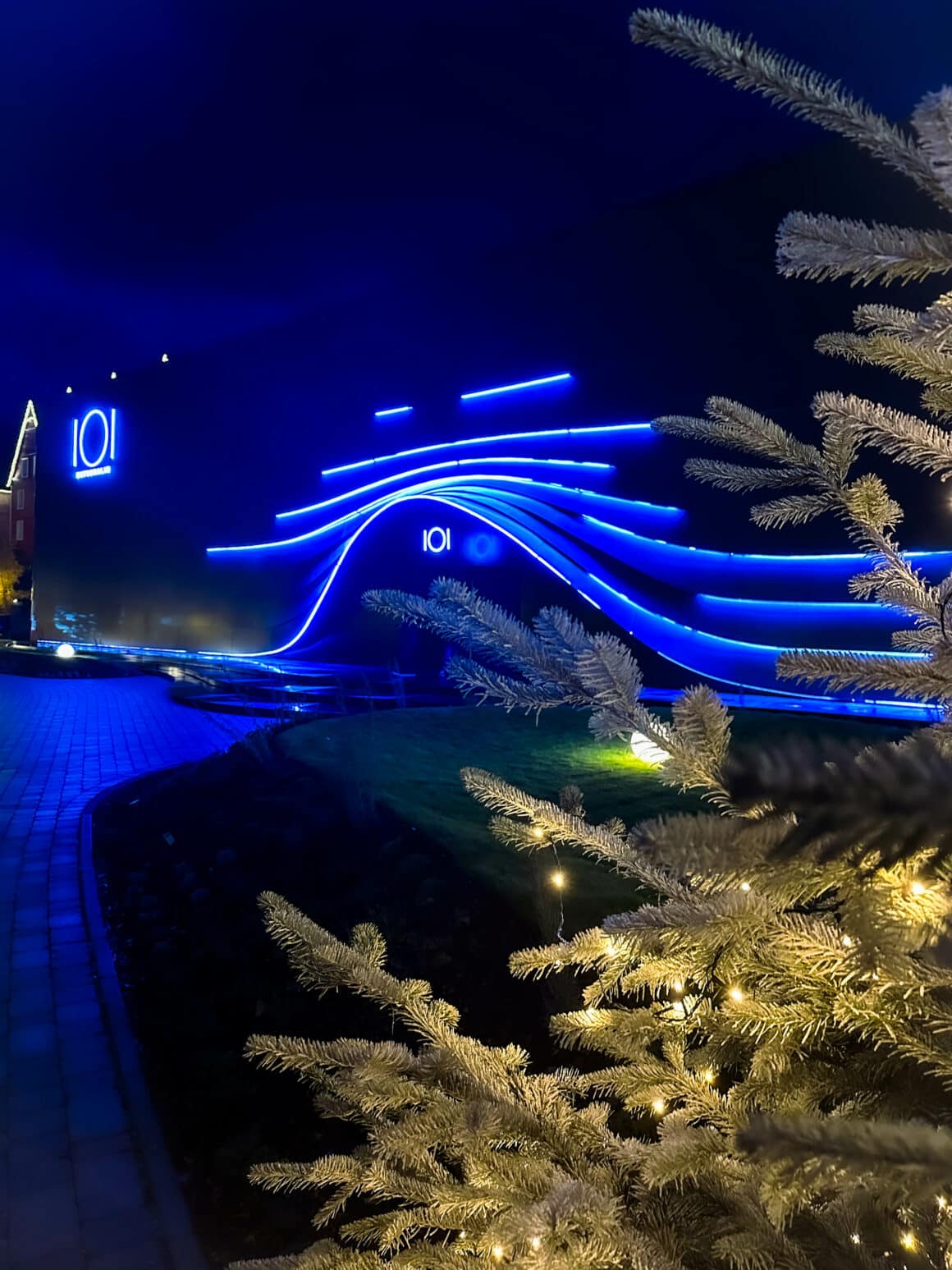 Eatrealin is the restaurant world novelty that makes a unique, multi-sensory fine dining experience possible near the Europa-Park Erlebnis-Resort.
In addition to eight themed rooms, visitors can expect a culinary experience to match each room that has never been seen before.
Eatrenalin caused an international sensation immediately after its opening and was awarded the Leaders Club Award 2022 (gold) on November 19, 2022 – a few days after the opening.
Since then, over 12,000 enthusiastic customers have already the experience. In addition to the visitors, the team that developed the experience is thrilled that their concept is working so well.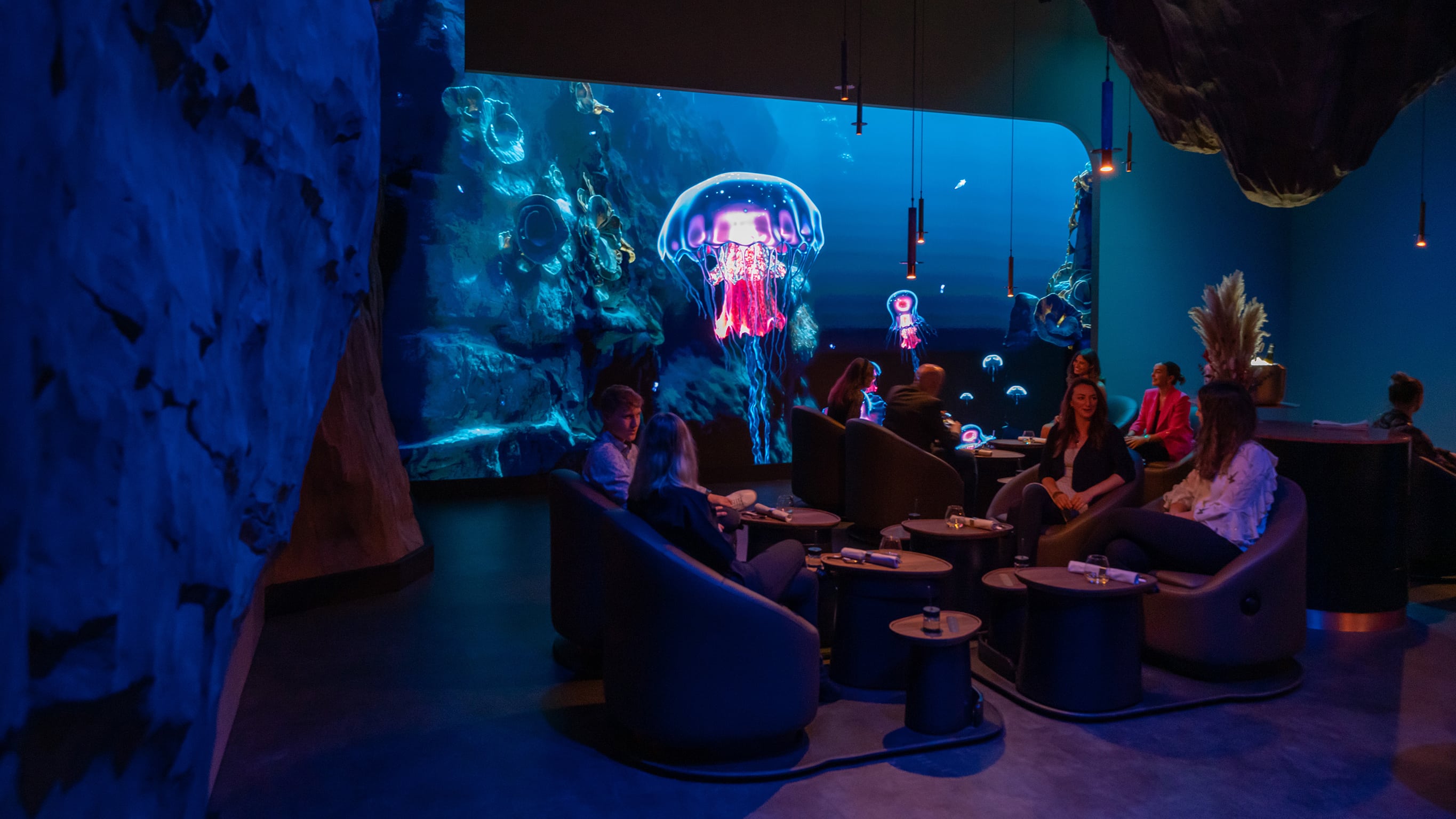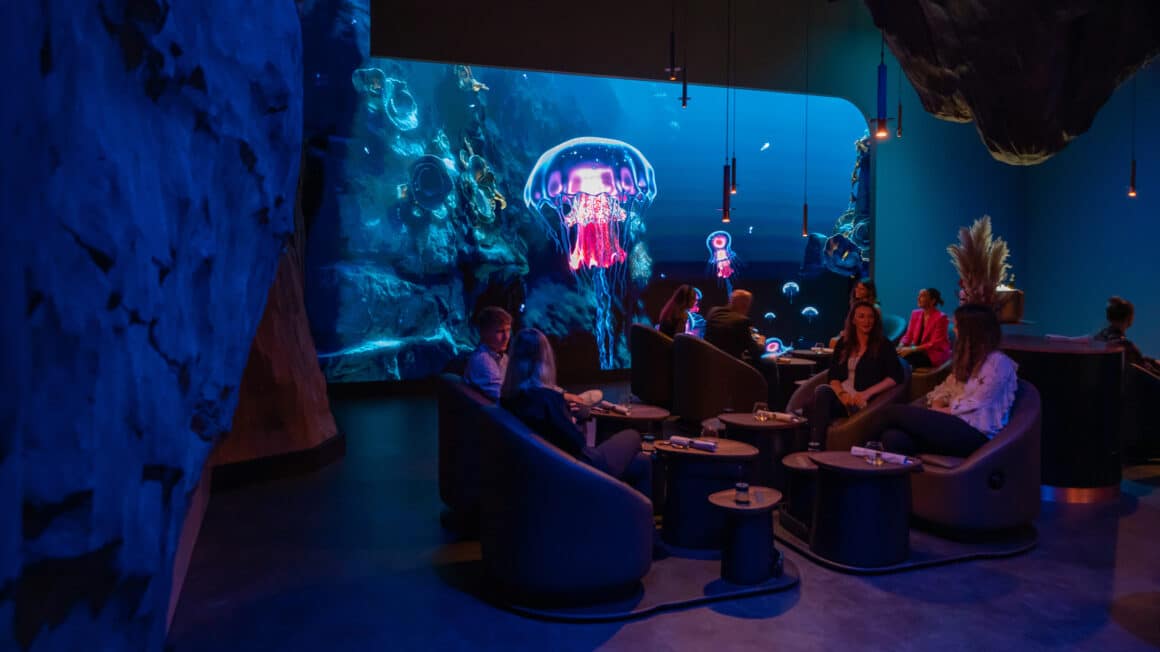 Floating Chairs - floating into new worlds
The Floating Chair, i.e. self-propelled armchair, is the starting point for the Experience: it allows you to float almost weightlessly through the individual rooms and offers culinary and sensual surprises for you during the Experience. The Floating Chair is a patented new development by MACK Rides and can be experienced exclusively at Eatrenalin.
The Floating Chair consists of a total of 2078 components and was developed within two years. Each guest can individually adjust the height and tilt of the chair.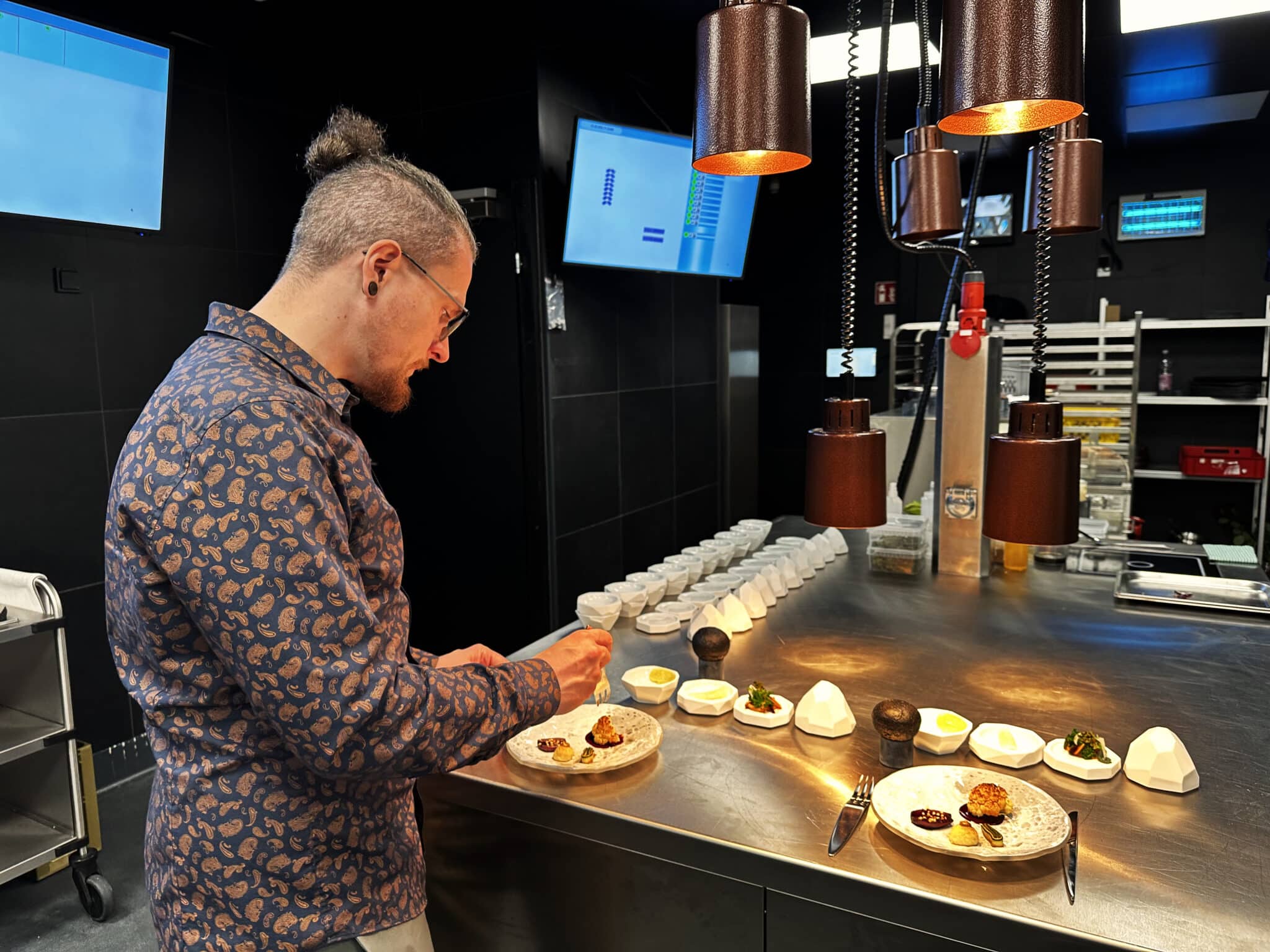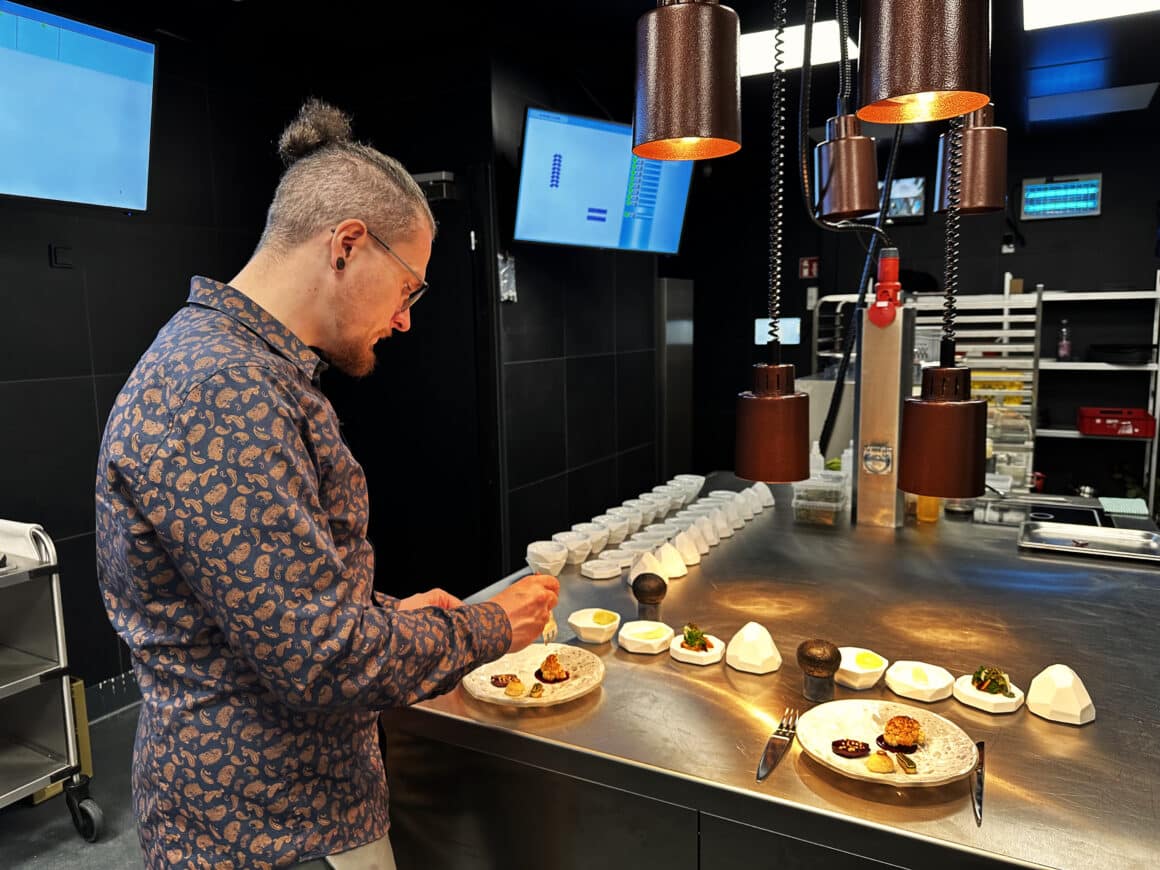 The vegan 8-course menu - Green Dimensions
We were invited to the kitchen a few weeks before the opening to try the plant-based Eatrenalin "Green Dimensions" menu and give our feedback. Sous Chef Ties van Oosten and Pâtissière Chef Juliana Clementz presented us with their plant-based menu and together we fine-tuned the details to make the menu what it is now. A culinary highlight that tastes both vegan and omnivorous and leaves you with a "wow" feeling.
We don't want to spoil too much with the menu selection.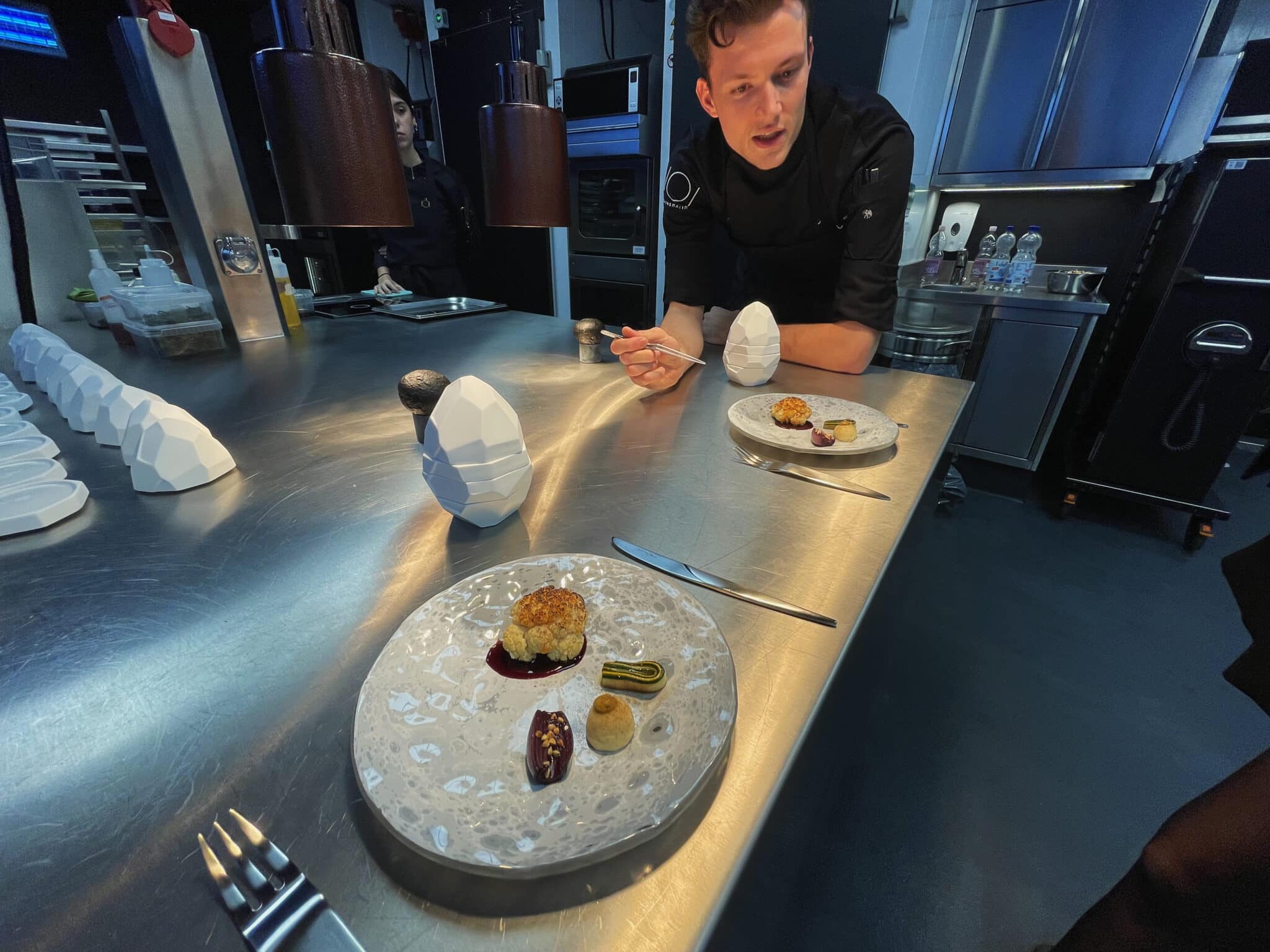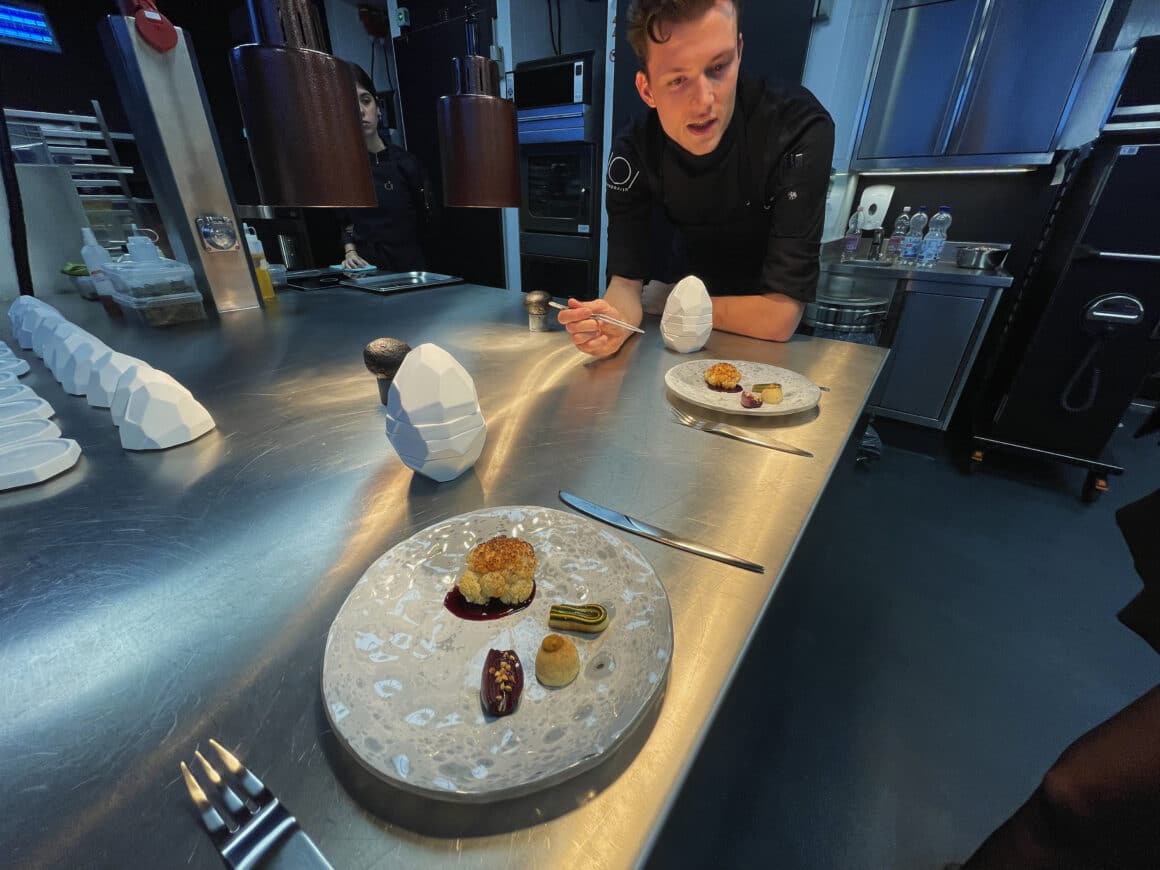 For those who would like to know what to expect – here you can find the Eatrenalin Green Dimension menu with all menu items listed.
We have a very positive and open impression of Juliana Clementz and Ties van Oosten and have seen that they have combined their experiences and implemented them in vegan cuisine. They were very interested in developing even more plant-based menus, and immediately following our exchange, they secured additional vegan cookbooks ordered for inspiration.
In the kitchen, no one can fool these two – they have high quality standards and bring together the highest quality and most unusual ingredients from all over the world and add a dash of their creativity.
We also found the tableware, which was specially handmade for Eatreanlin, particularly beautiful. Matching the respective theme world. As with all themed worlds, Europa Park focuses on attention to detail.
The Eatrenalin Kitchen Team: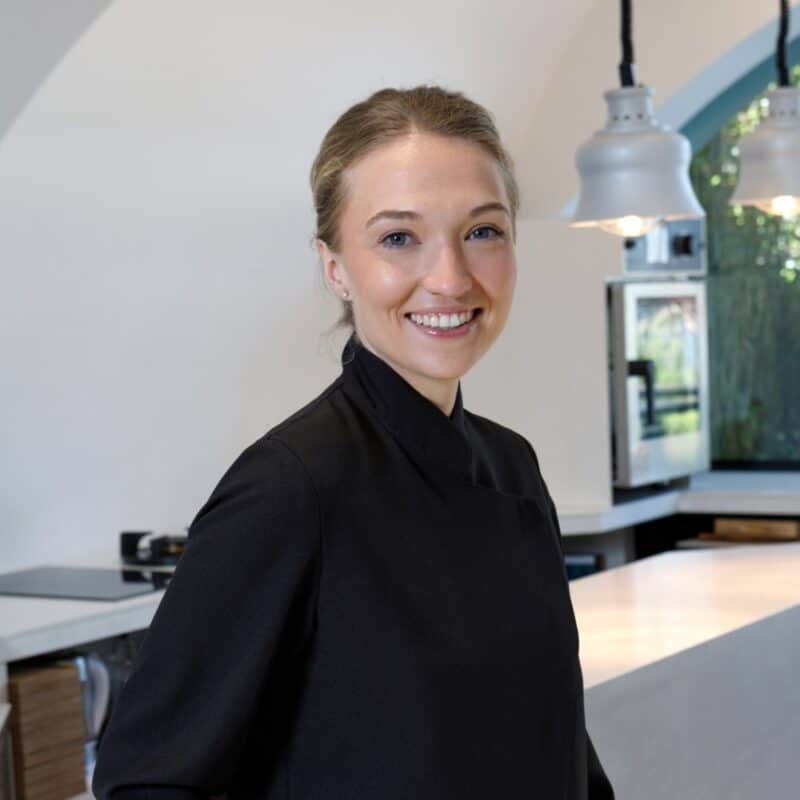 Juliana Clementz
Eatrenalin Chef Pâtissière
French-Austrian Chef Pâtissière Juliana Clementz is the winner of the 2020 Marmite Youngster Competition. Her resume is marked by stays in exclusive 2- and 3-star restaurants in Germany and Sweden. Most recently, she was responsible in Switzerland for the entire patisserie at "The Alpina Gstaad" and for the Bürgenstock Hotels.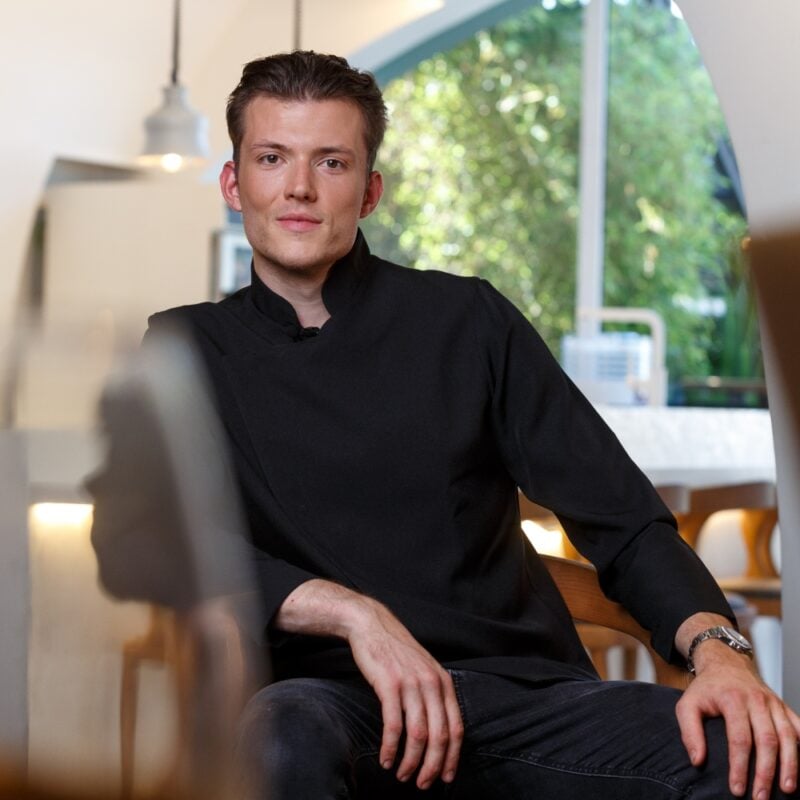 Ties van Oosten
Eatrenalin Sous Chef
Since his apprenticeship as a chef in Switzerland, Dutchman Ties van Oosten has worked in well-known Michelin-starred restaurants. His years of apprenticeship and travel took him from "The Alpina Gstaad" to the world famous "Noma" in Copenhagen (3 stars) and to the "Coulisse" in Amsterdam. Most recently he worked at the "Dolder" in Zurich under the management of Heiko Nieder (2 stars).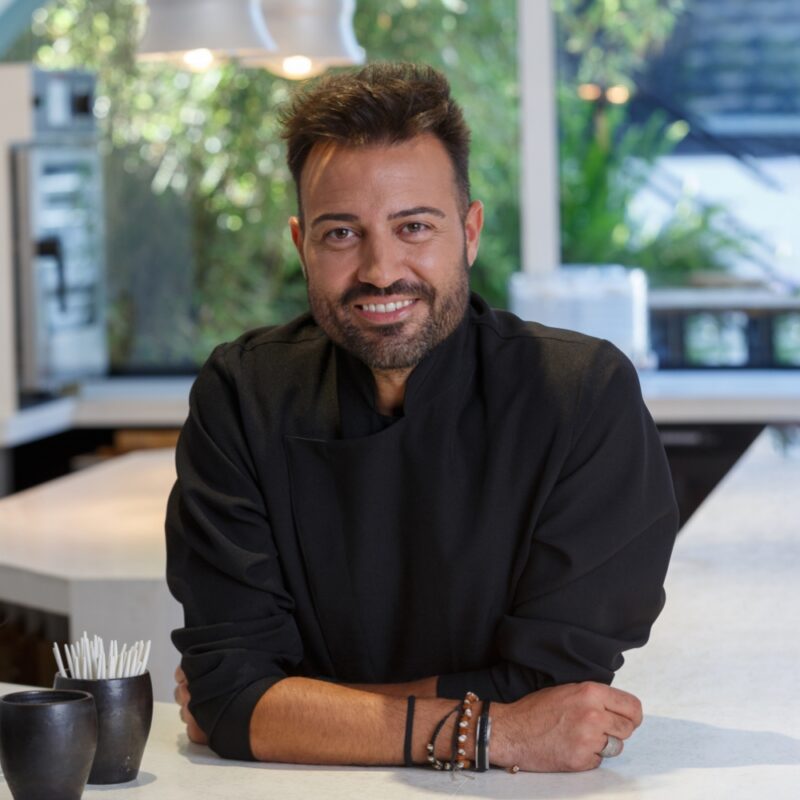 Pablo Montoro
Eatrenalin chef
Pablo Montoro is the creative genius of Eatrenalin cuisine and star in his native Spain. He gained reputation through appearances on television and his many years of experience in top gastronomy. For example, he worked for several years under the direction of Ferran Adrià in what was then the best restaurant in the world, "El Bulli". Taste is everything for him!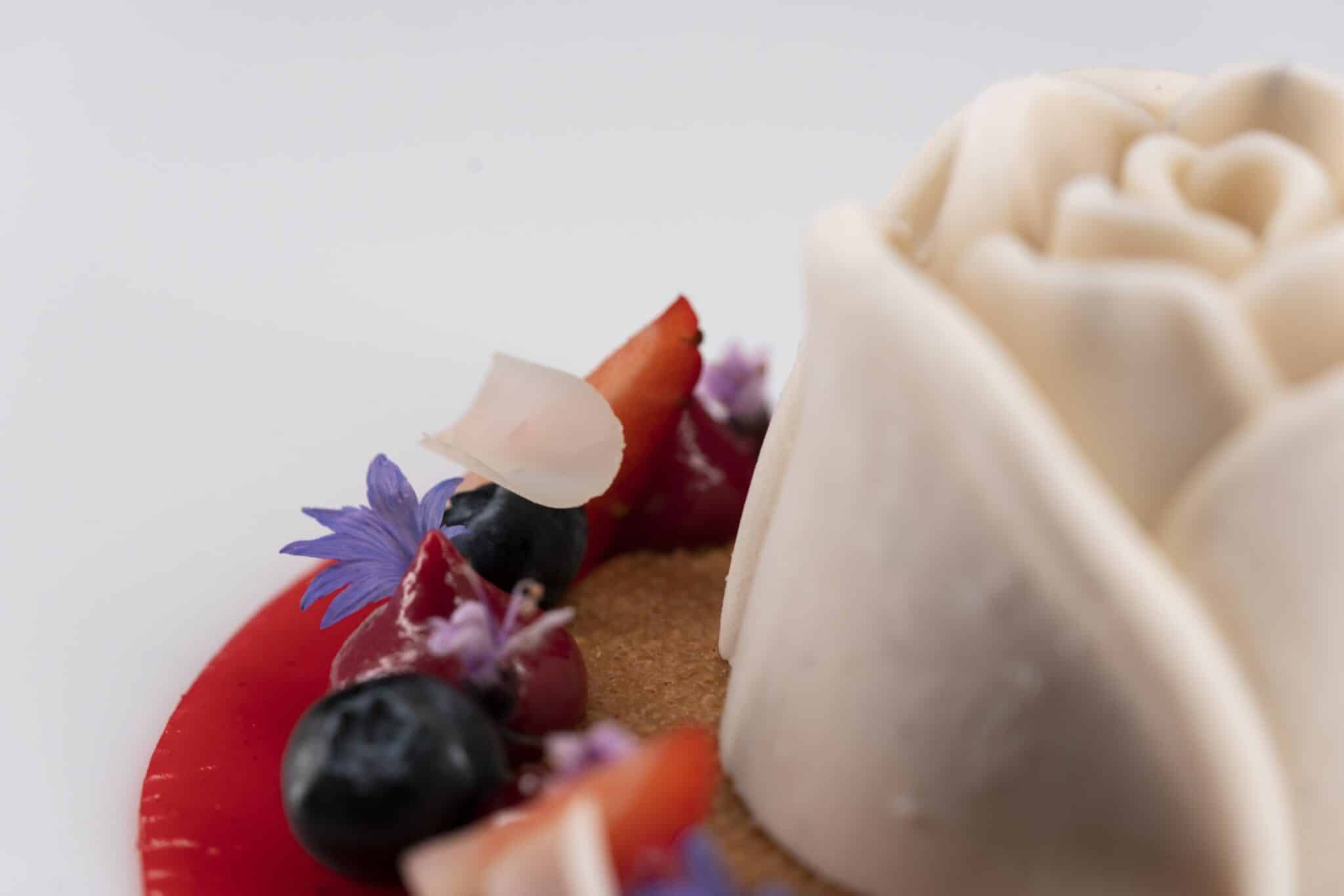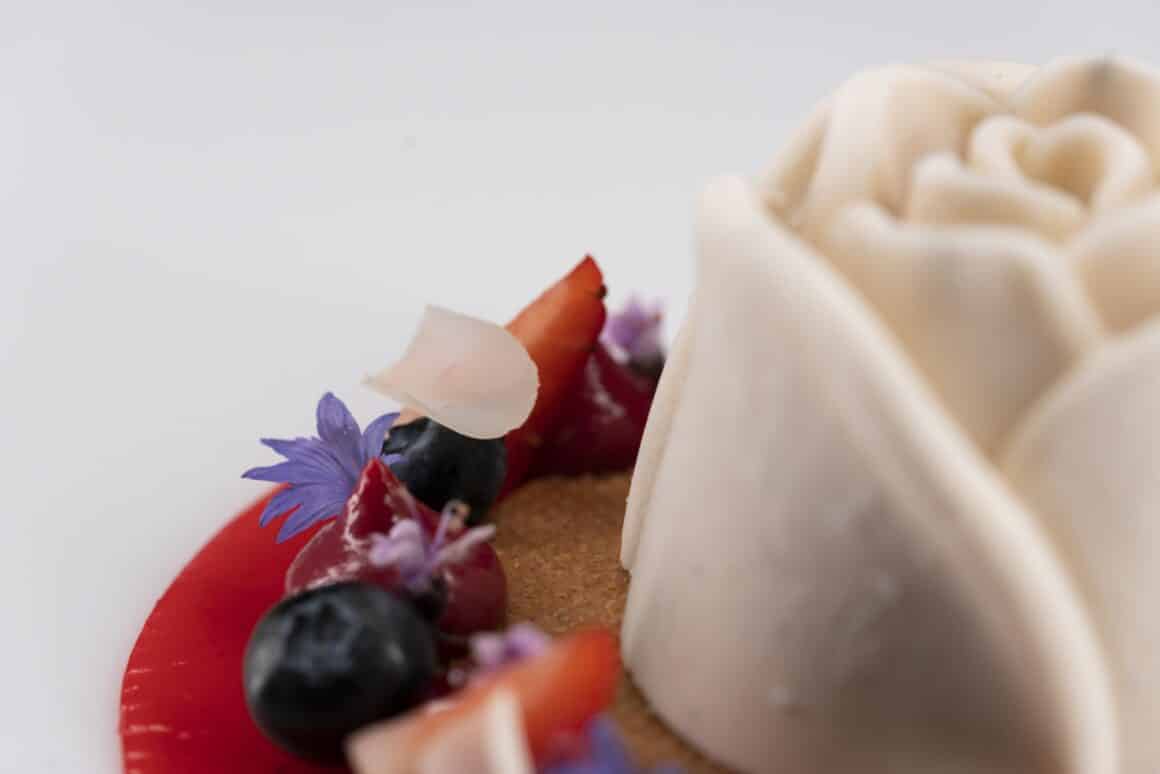 Conclusion - this is how we liked Eatrenalin:
Admittedly, we knew roughly what to expect, since we were allowed to look into the kitchen and some rooms a few weeks before, but that it would be so blatant, we would NEVER have expected!
Arrived, we were greeted directly friendly. There was champagne from the "Château Ollwiller" – the vineyard of the Mack family.
Our personal contact Gerd, who is with us throughout the experience, comes to the table, explains the process and gets us in the mood for the experience. Meanwhile, we are served the first course.
Afterwards we take a seat in the floating chairs and the journey begins. Since we don't want to spoil too much, here are some of our highlights that don't give too much away:
What many people asked us was how you can combine such a ride with an eight-course meal and whether you don't get sick doing it. The answer: a resounding "No!". The "Floating Chairs" float above the ground and you never have the feeling of "riding". You never feel like you're on a roller coaster. Pregnant people can also participate (only one room is left out here).
Another positive aspect is the outstanding sustainability concept, which ensures that food waste is kept to a minimum. They also pay attention to regional providers and suppliers and are currently implementing a KfW 55 energy standard together with them.
As good as nothing. The experience was perfect all around. We recommend that operators allow a little more time for the Experience in the future, as some rooms can be tight on time for people who eat very slowly and with relish.
In addition, for some the price is an issue – but we can say that it is so special that you don't do it every week. In terms of value for money, this experience is absolutely recommended if you want to spend a special evening with your loved ones, colleagues or friends. There is nothing comparable and is currently still a real insider tip that remains in the memory of your companion.
Already during our visit in the kitchen we had a very positive and open impression of Juliana Clementz and Ties van Oosten, as far as vegan cuisine is concerned.
The highlight after the experience - the bar
Afterwards, take time for one or more drinks in the bar. After the last room we go to the bar, which is exclusively available for all Eatrenalin participants. In terms of design and ambience, this one stands and you can expect extraordinary cocktail highlights that we have never seen before in this form.
Fire, water, earth or air? From spicy smoke flavors to fiery chili peppers, the most exotic tastes await you in the form of cocktails at the bar.
Bar Manager Jürgen Wörner is a purist and mixologist with a passion, combining well-known international distillates with insider tips from the region. He is a juror of the International Spirits Competition ISW and worked in exclusive Leading Hotels of the World before his time at Europa-Park.
The evening should go further in more Scandinavian ambience? Only 2 minutes walk from Eatrenalin you will find Hotel Krønasår. Here you can either stay overnight or have another drink in the hotel bar. The Bar Erikssøn also has some signature cocktails, which you can find here in the food & drink menu .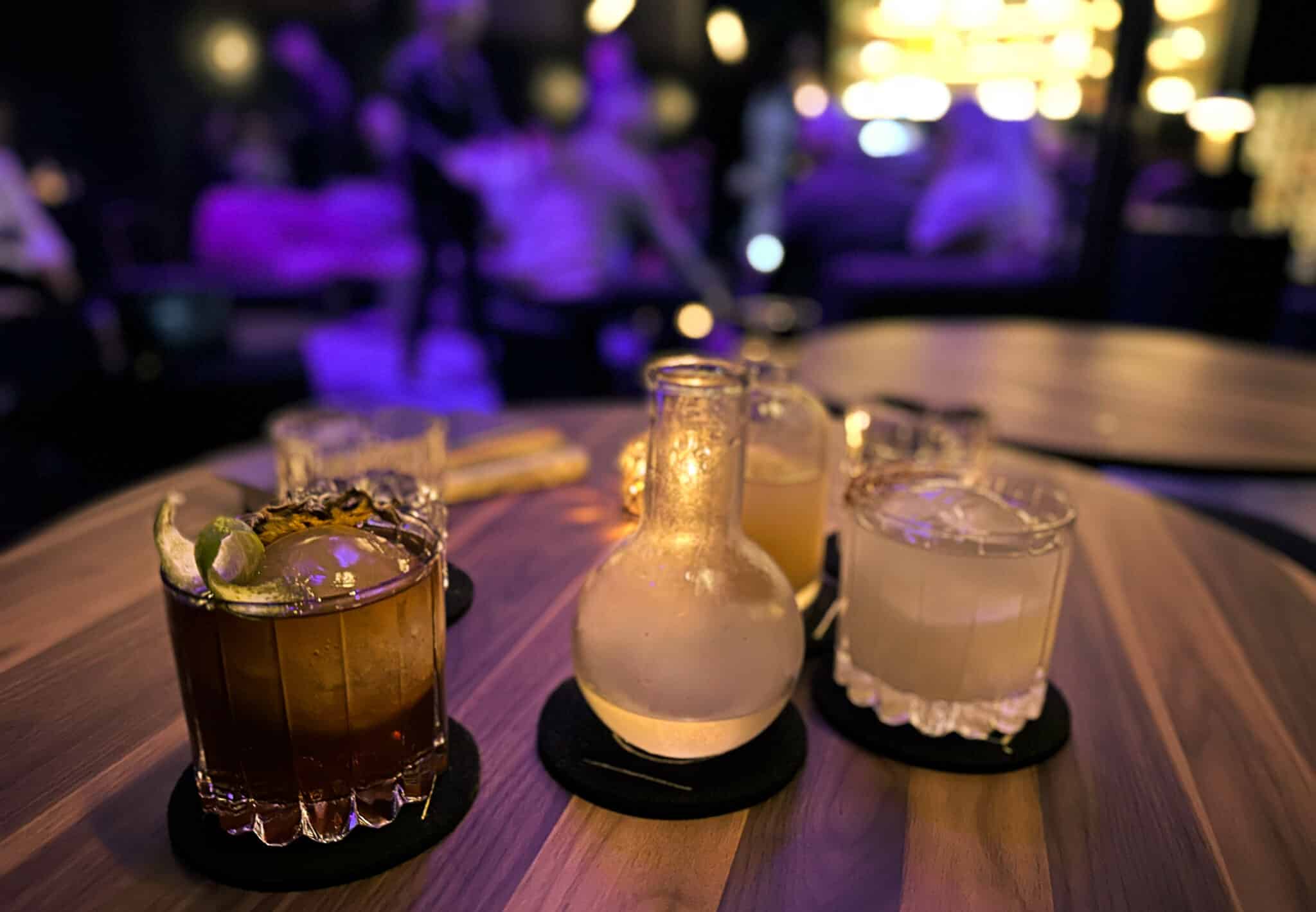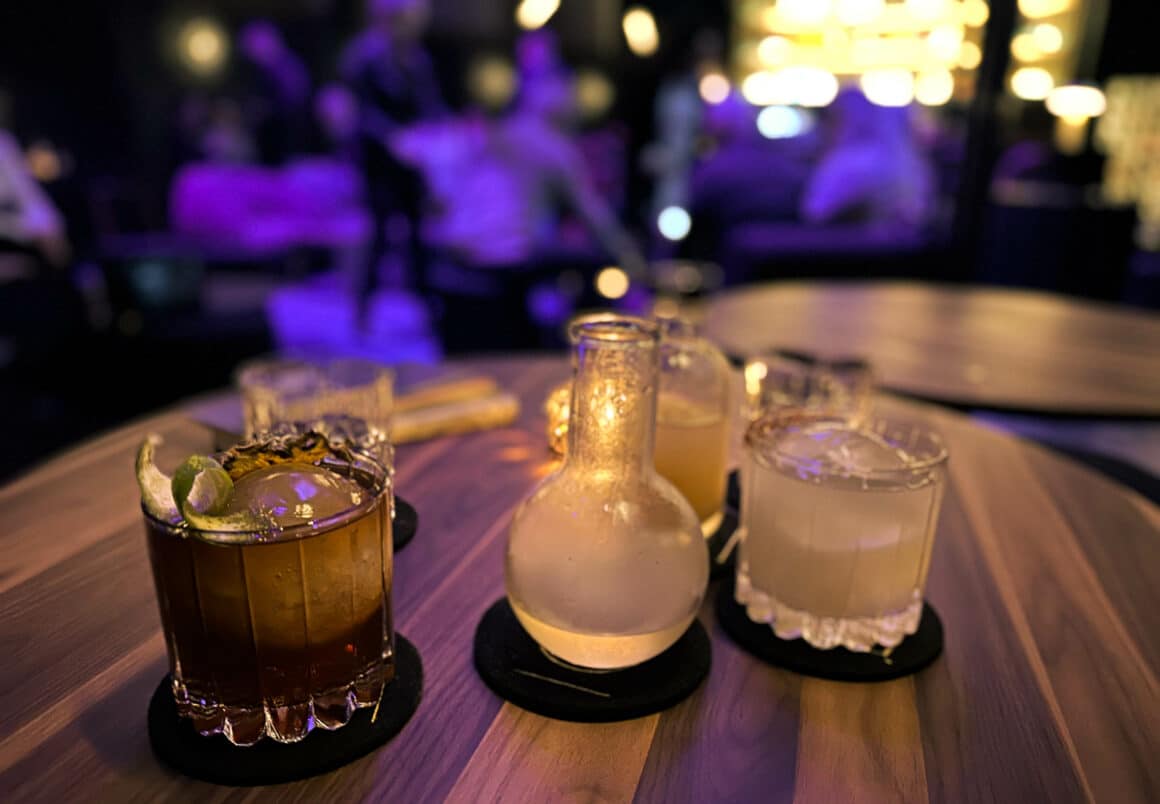 The most important facts about Eatrenalin in brief
Prices - the cost of Eatreanlin
It starts at 195 euros per person.
The following packages are available for booking:
Eatrenalin Dinner 195,- Euro
Eatrenalin Dinner with Exclusive 295 Euro
Alcoholic Drinks Selection
Eatrenalin Champagne Dinner 445,- Euro
Eatrenalin Sommelier Dinner 645,- Euro
Prices Add Ons:
Cocktail Bar Package 50 Euro
Champagne Bar Package 140 Euro
* (only bookable in combination with Experience)
Eatrenalin Hotel - Rotating beds in modern design
You are still looking for an accommodation after the Experience? How about an overnight stay at one of the Europa Park Hotels?
For example, right next door at Hotel Krønasår. On a floor area of 3,356 m², 11 new premium suites in a modern and unique design are being built next to Eatrenalin. Six suites are designed to match Eatrenalin. Beds highlight includes round, rotating beds that utilize newly developed platform technology from MACK Rides.
Eatrenalin competition - Now win 2 seats for the vegan menu!
Together with Europa Park, we are giving away 2 tickets to the Green Dimensions menu at Eatrenalin on our Instagram channel. Join now and win!
We keep our fingers crossed!
Eatreanlin tickets - here you can book the experience
You want to experience the Eatreanline Experience and go there together with your friends, work colleagues or family? Nothing could be easier – just visit https://www.eatrenalin.de/ and book your desired date.
Tip: Use the This Is Vegan gifs
Our tip for anyone who wants to share pictures from the Experience on Instagram: Use the This Is Vegan gifs via the gif search for "thisisvegan" and tag us for a repost.
*Disclaimer: This article was created in cooperation with Europa Park, but reflects 100% our opinion.
You want to support the work of This Is Vegan?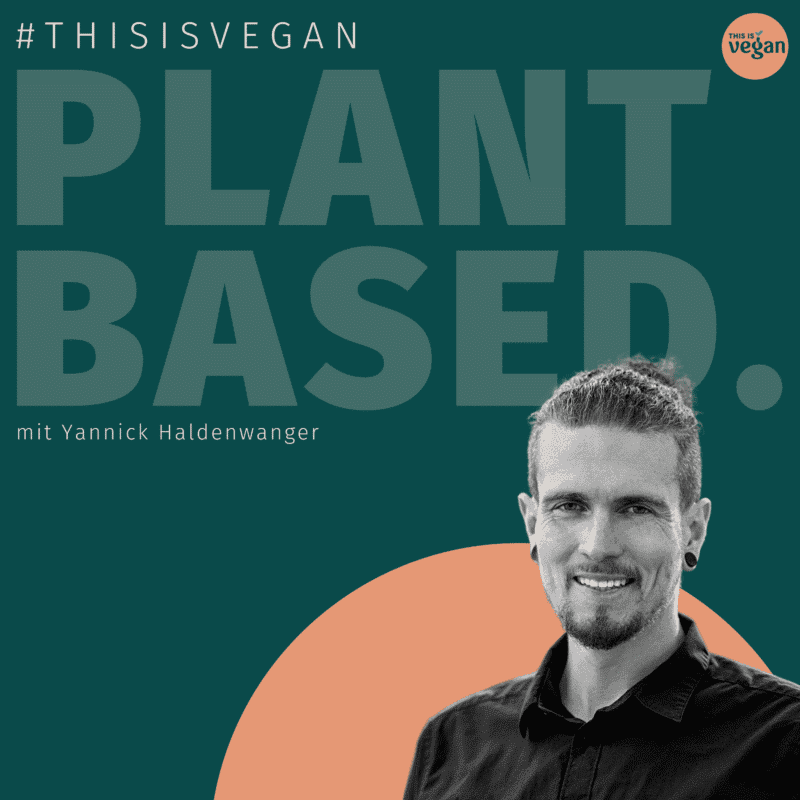 PLANTBASED. – The This Is Vegan Podcast Starting in May 2022, the sustainability & vegan community has a new podcast! In "PLANTBASED.", the This Is Vegan podcast, we regularly present…
Weiterlesen »
Please install and activate Powerkit plugin from Appearance → Install Plugins. And activate Opt-in Forms module.