Fundació Mona – Rehabilitation Center for Rescued Primates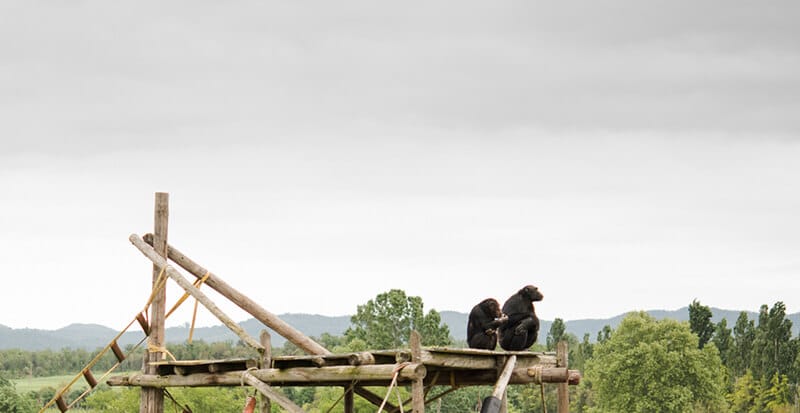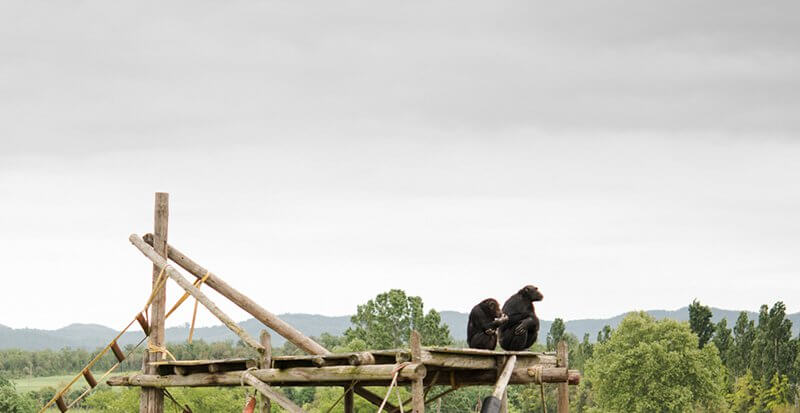 A shelter for monkeys? This exists in Spain. We made our way to Fundació MONA to us to get an impression of the rehabilitation center for rescued primates on site.
The facility is located near Barcelona and is not freely accessible to the public in order to avoid "zoo tourism" and work in a more target-group oriented way.
A great deal of focus is placed on educational outreach. For example, registered school classes, students and interested people can learn about the life of these fascinating animals.
What exactly MONA is, what happens there and how you can help the animals, explains co-leader Dietmar Crailsheim in an interview with This is vegan.
Hi Dietmar, please introduce yourself briefly, what you do for MONA and explain to us what MONA is exactly.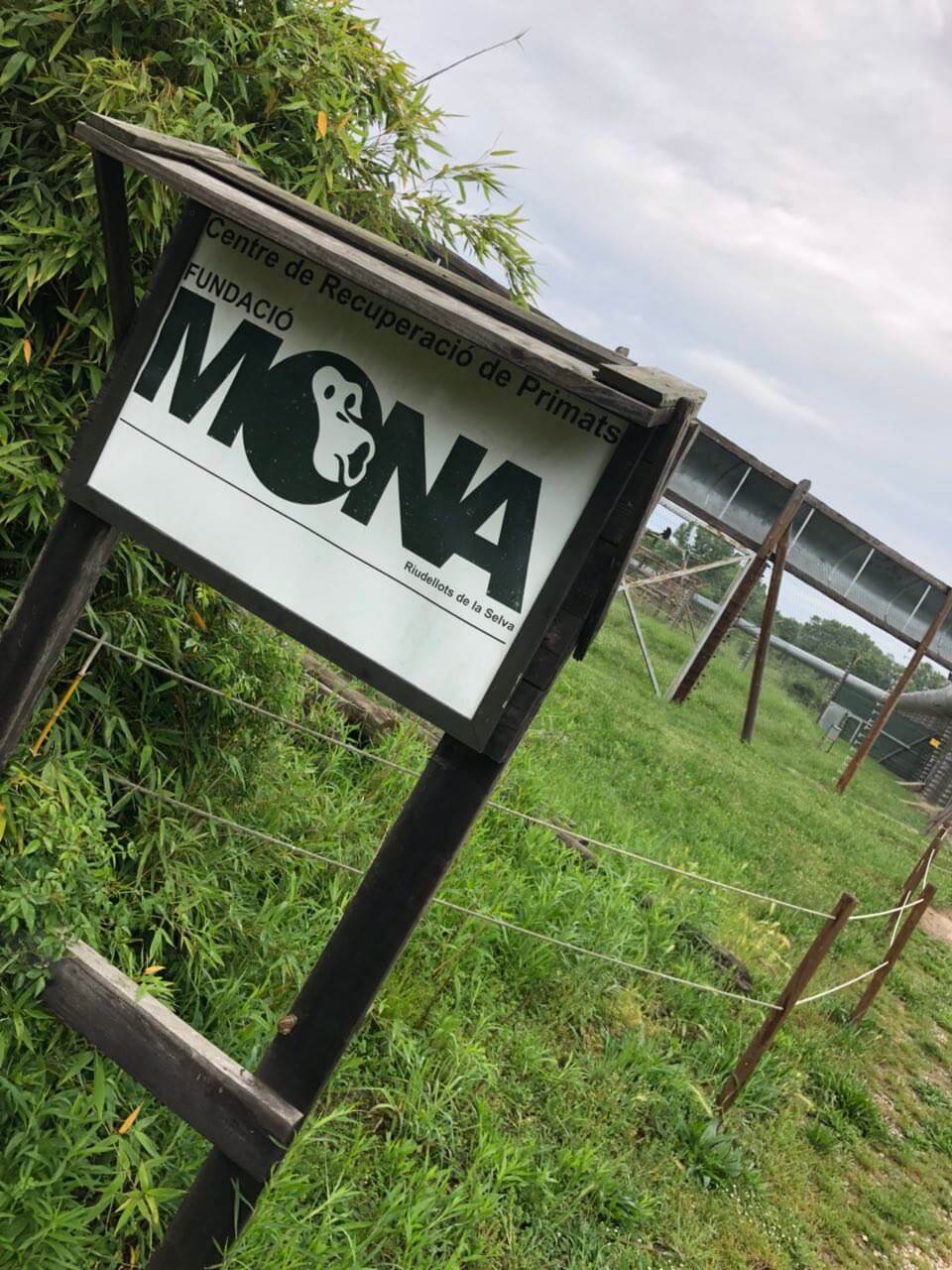 Dietmar Crailsheim: At the moment, I am mainly involved in the science department and with Wellfare Monitoring. But I have been a co-chief animal caretaker and co-center director in MONA for the last 10 years, so I have worked in more or less all areas of work.
I first joined the team as a volunteer in 2007 and then was lucky enough to be in the right place at the right time to become part of the permanent team.
I first studied environmental science beforehand, then did a primatology master's, and am currently writing my PhD.
What sets you guys apart from other animal rescue centers?
Dietmar Crailsheim: Our rescue center should be a first step, for the animals, for a happier future and serve to prevent more and more animals from ending up in the same tragic situation.
I think all rescue centers have something special about them. Be it through a special construction method, the way of working or simply through the animal inhabitants and their life stories. MONA in itself is on the one hand something special because of the animals and their incredible rehabilitation. But also because of the way of working and the team, which is internationally mixed (there are usually more foreign than national employees).
However, it is very important to understand that MONA is not only trying to solve one of the many problems that affect these animals in captivity, as well as in their natural habitat, but is working on several fronts at once. The rescue of abused and illegally kept animals, their integration and good keeping here in MONA is of course very close to our hearts. However, we also understand that this only helps a small number of primates. Therefore, we try our best to use our work and the stories of the rescued animals to explain the problem to the world and move the masses. Anyone who visits us or has learned something from us and our animals in any way becomes a potential ambassador for our mission and can spread their newfound knowledge. Indeed, the big problem for these animals is our ignorance and disinterest in their suffering (often for our pleasure).
Apart from that, we also believe that it is important to offer professional education and share our experiences, be it as animal caretakers or as scientists. Be it to take care of the animals directly as good as possible or to spread knowledge. Therefore, we like to share our knowledge and experience with students, interns, volunteers, keepers from other institutions and also offer courses and even a master in primatology.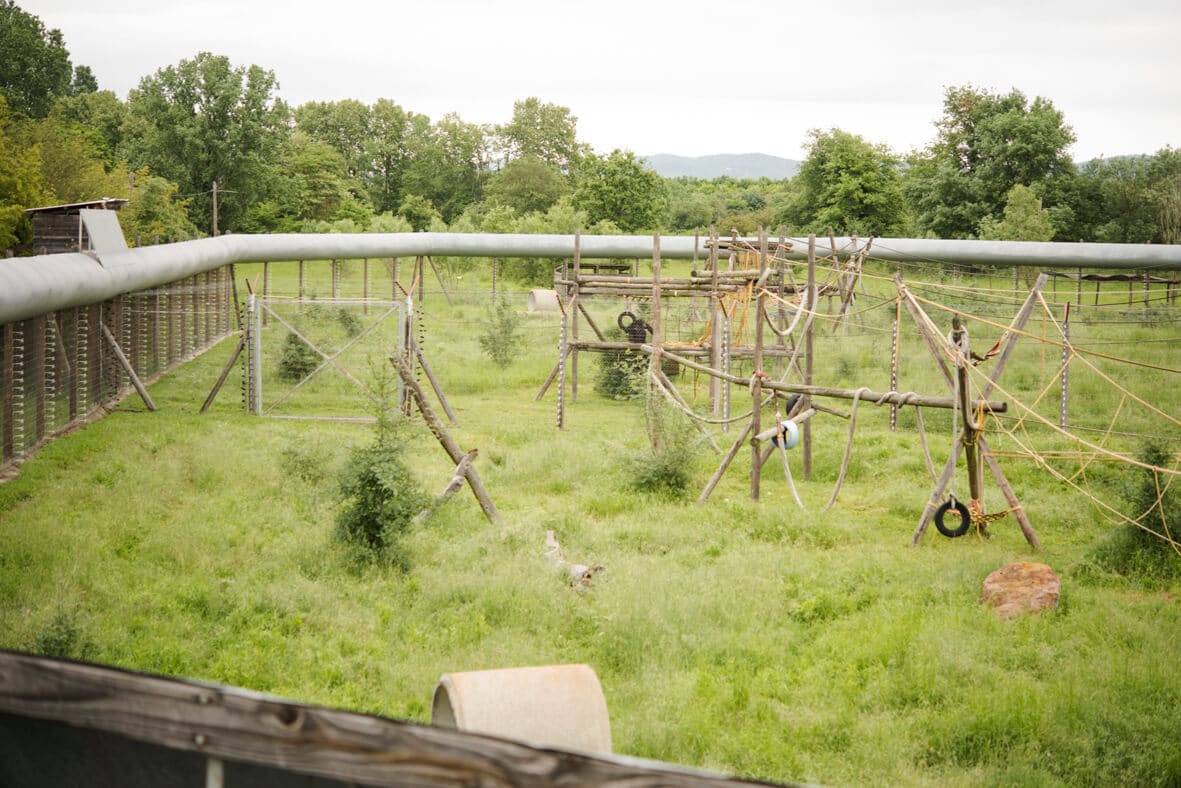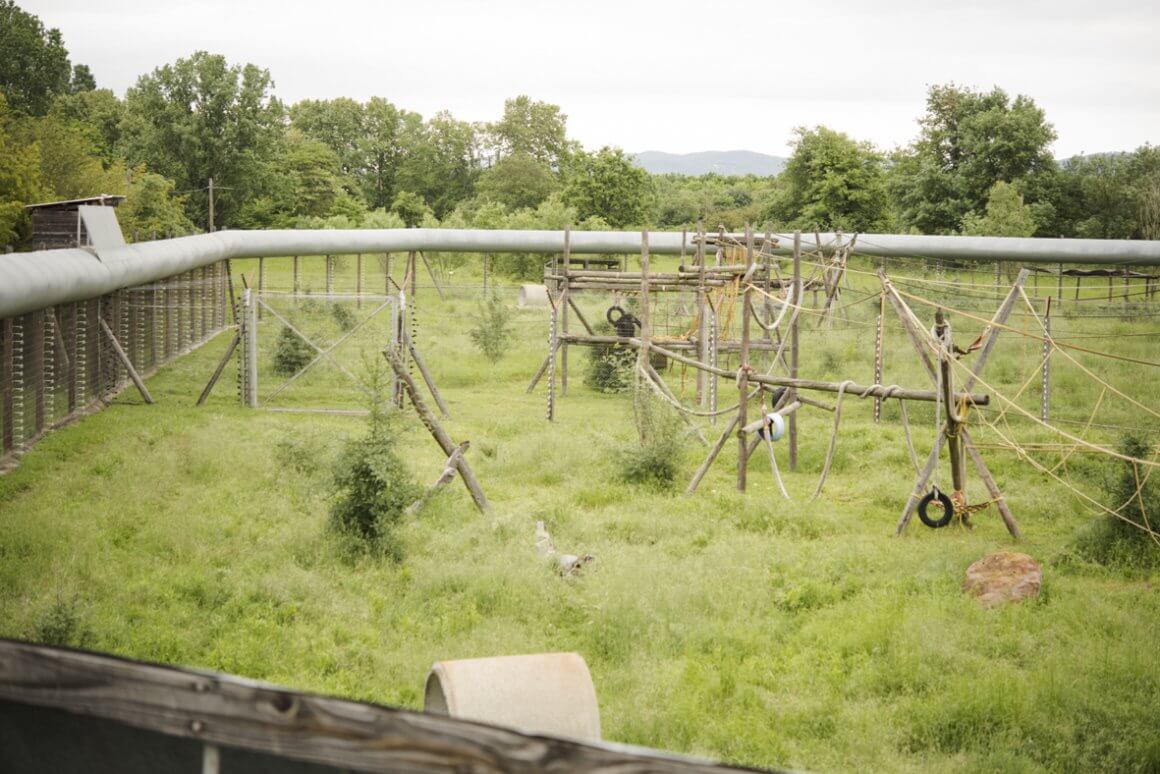 How many animals live with you and where do they come from?
Dietmar Crailsheim: At the moment 14 chimpanzees live in 2 separate groups
and 4 Barbary macaques in our center. Their stories and places of origin are very different and from some of them we do not know exactly to what extent the information we have received is correct. Some were born in the wild and others were bred and sold. Some were kept as pets, were part of a private animal collection, lived in zoos, worked in a circus, or were kept to be rented out for media or events. Many of them have been kept illegally but we also have a few animals with official papers.
What fate has moved you the most?

Dietmar Crailsheim:
It's really hard to say, but I would almost think that Nico is probably one of the most impressive animals. He has an incredible willpower and desire to live and enjoy his life as well.
He came from a breeder, but was lucky enough to be rescued very young by MONA. Apart from his traumatic background, the very early separation from his mother and many other things that he had to suffer, he also has the misfortune of a genetic defect that affects him physically. We had to operate several times, both on the brain and on his limbs. We were pretty sure he was going to die young, but he proved to us that with the right attitude, a lot more is possible than you can imagine in advance.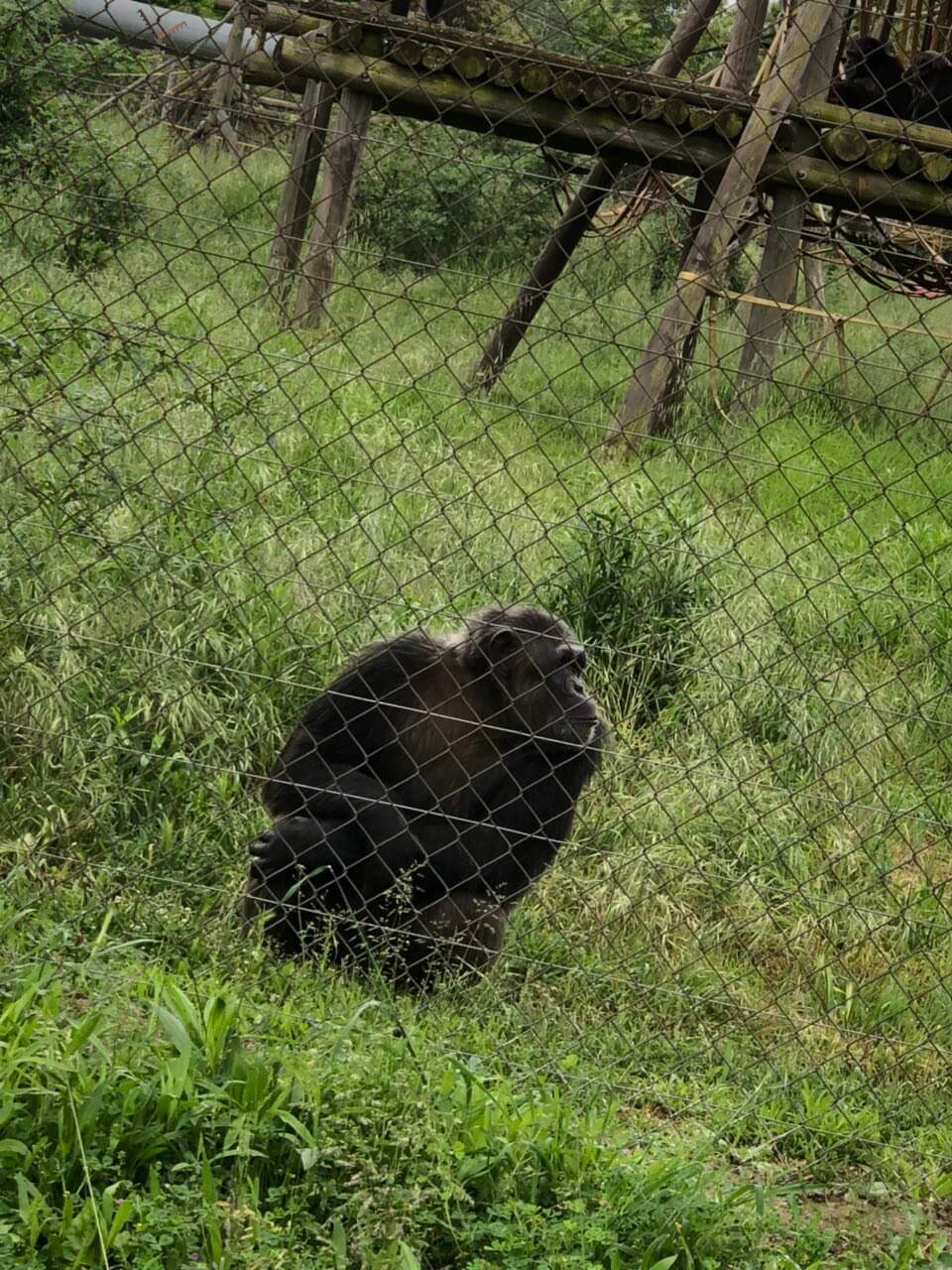 How do you bring the topic of species conservation closer to children in particular?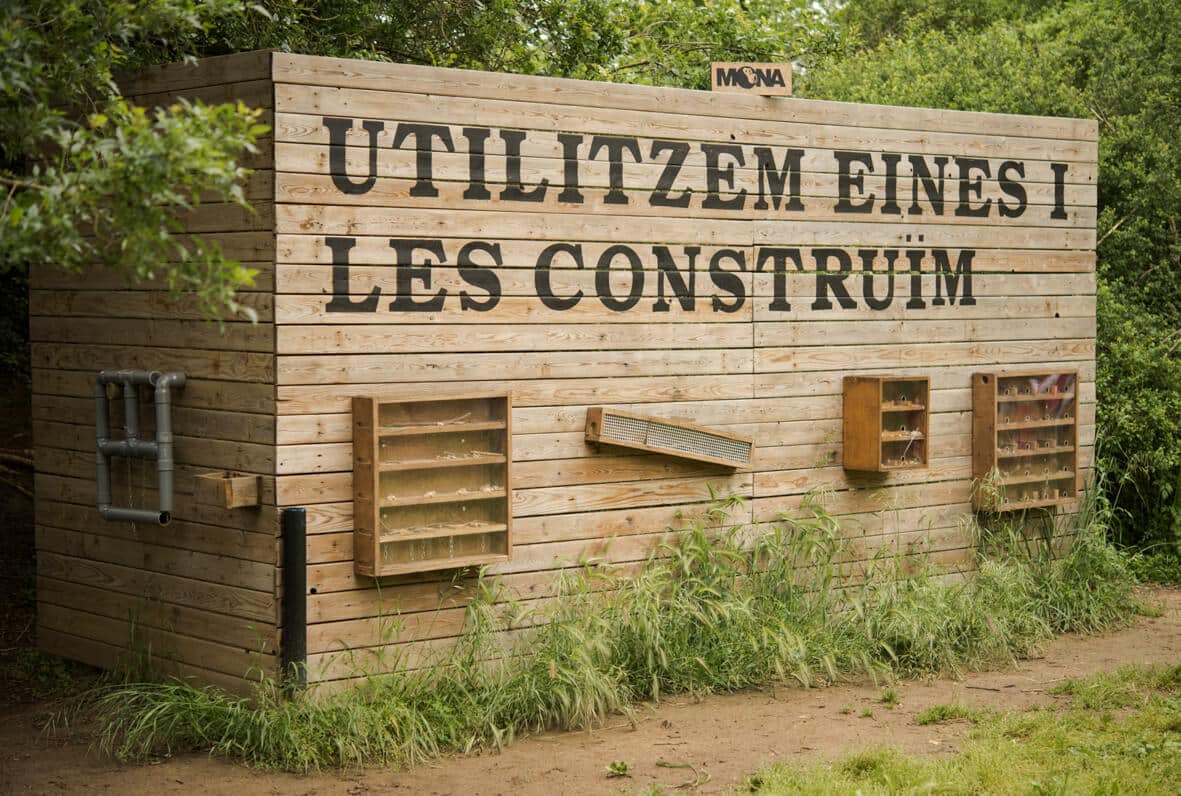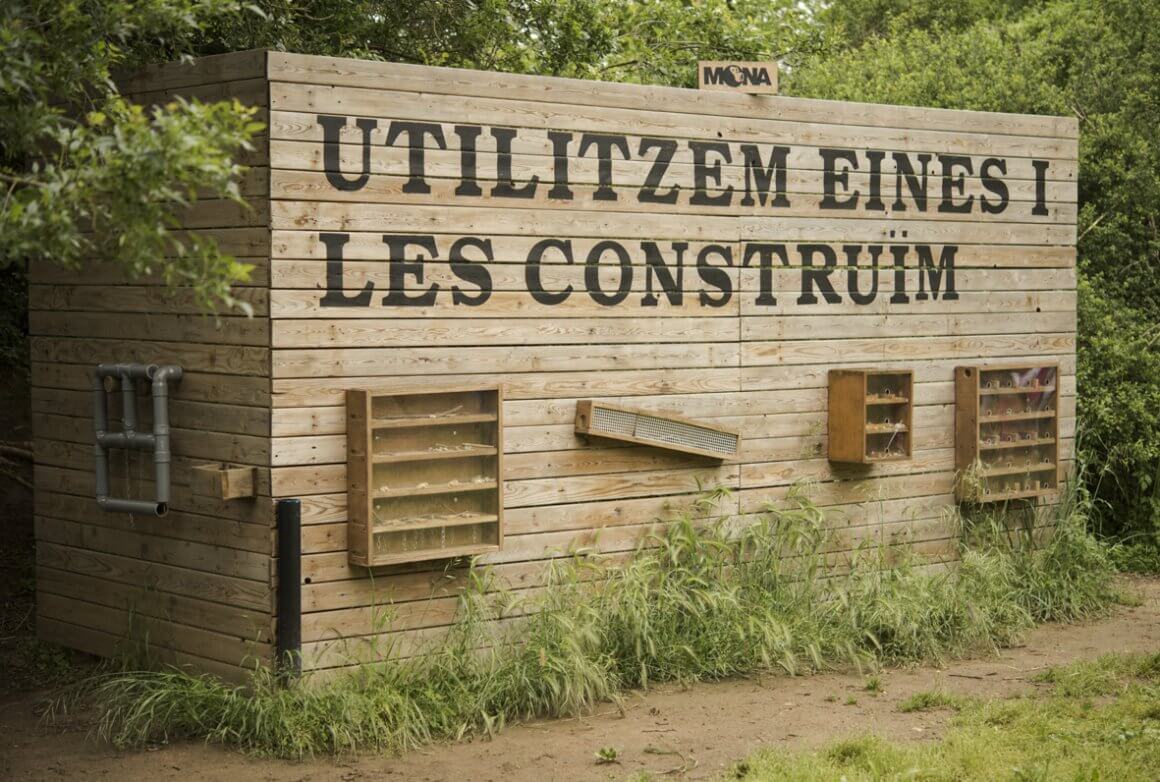 Dietmar Crailsheim: For children, we offer visits with a workshop where they can lend a hand to our animal care team and make something tasty and exciting for the chimpanzees.
Apart from that, we try to invite school groups to visit us. Depending on their age, we then use games, role plays and lectures to arouse their interest. This way we want to motivate them to become part of the solution and not the problem.
What was your personally best experience that you had with the monkeys?
Dietmar Crailsheim: I have a long list… But I think one of the most beautiful and impressive experiences was the simple support of two chimpanzees among themselves.
Victor is a very emotional and traumatized chimpanzee. He didn't dare set foot in the big green eye enclosures for months. We tried everything. We gave him all the time and patience that a traumatized animal needs to take the first steps of recovery. In the end, however, it was Tico, another normally very antisocial male chimpanzee, who suddenly just decided (and after several months) to take Victor by the hand and gently and slowly move him into the outdoor enclosure. This was a huge step for Victor and one of the first steps forward for a better life. Tico had managed to accomplish in 10 seconds something that we had not been able to do in several months.
Where do your visitors come from and what is your experience with them?

Dietmar Crailsheim:
Most visitors come from the surrounding area, largely from Barcelona itself. In the first years since the foundation of MONA mainly visitors came who already had a certain understanding for the animals and their situation. Over time, however, our audience has changed somewhat (partly because we wanted it to).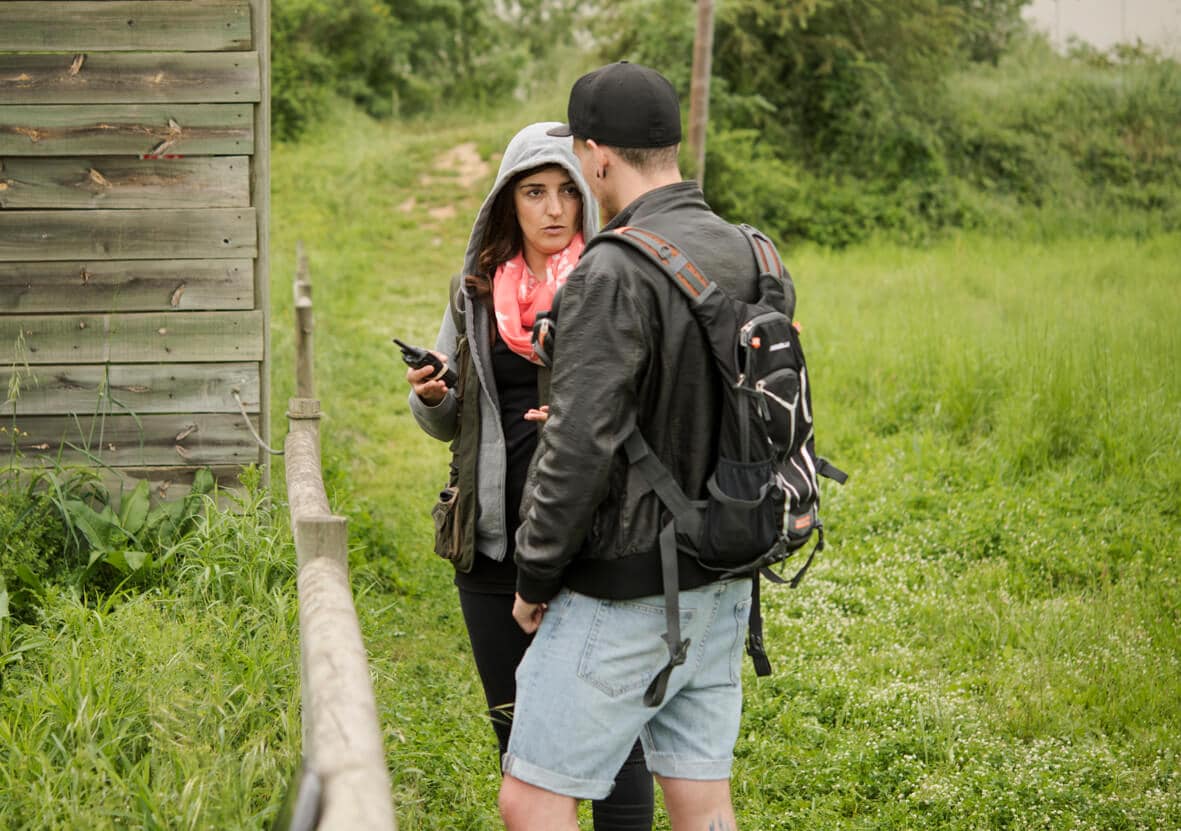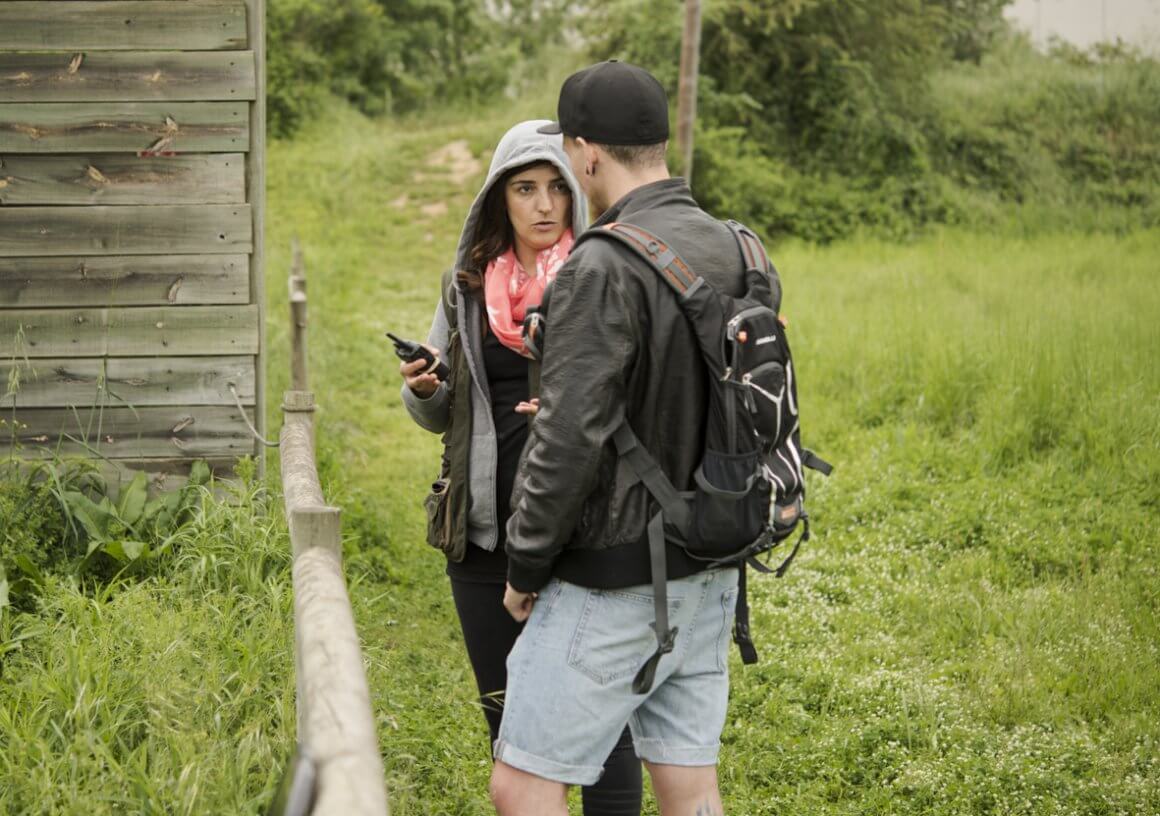 Dietmar Crailsheim: It is great to be able to exchange ideas with others who have a similar philosophy, but of course this helps the animals less. What we are trying to do, and in the meantime succeeding, is to invite people in general, who until now may never have thought about the difficulties of these animals. People who knew nothing about illegal animal trade or even always wanted to have a monkey as a pet. This is our target group, but everyone is welcome.
What support do you get from the state and what obstacles are put in your way?
Dietmar Crailsheim: There is little to no government support, to be honest. But we are able to do our work, thanks to many small donations. Thanks to the people who visit us or support us from afar. Who want to adopt our chimpanzees or financially support very special projects.
The legal situation and laws are often more of a hindrance than a help. We play by the rules of the game, of course, but someone acting illegally does not. As a private organization we have no more power or rights than a single private person who wants to help an animal. This is often very frustrating. Especially when you know that there is an animal that is in bad shape, but you can't do anything to help because of the legal limitations.
What else is planned for the future and how much money do you need to realize this project?
Dietmar Crailsheim: A lot is planned, a lot of work still lies ahead of us.
Many chimpanzees, Barbary macaques and other species have yet to be rescued. We want and need to reach many more people with our message and train many more young people. All this we hope to accomplish after we relocate our center.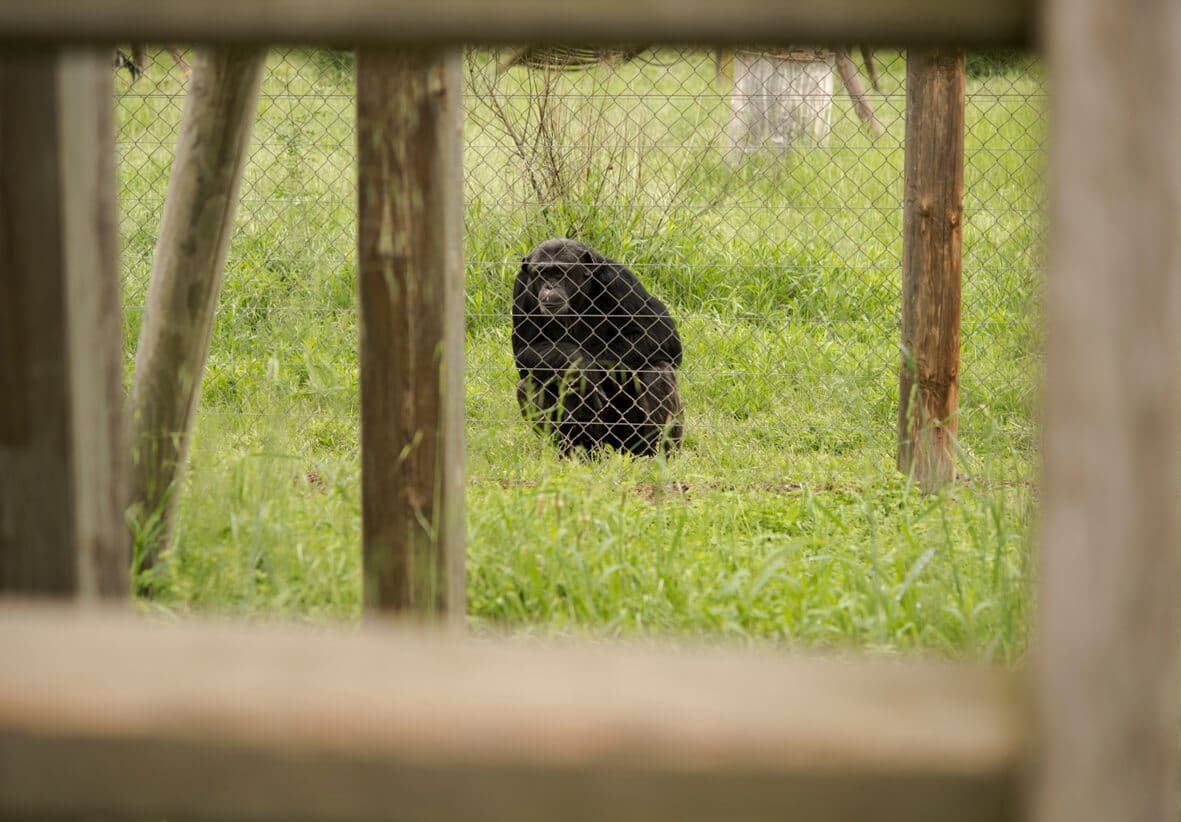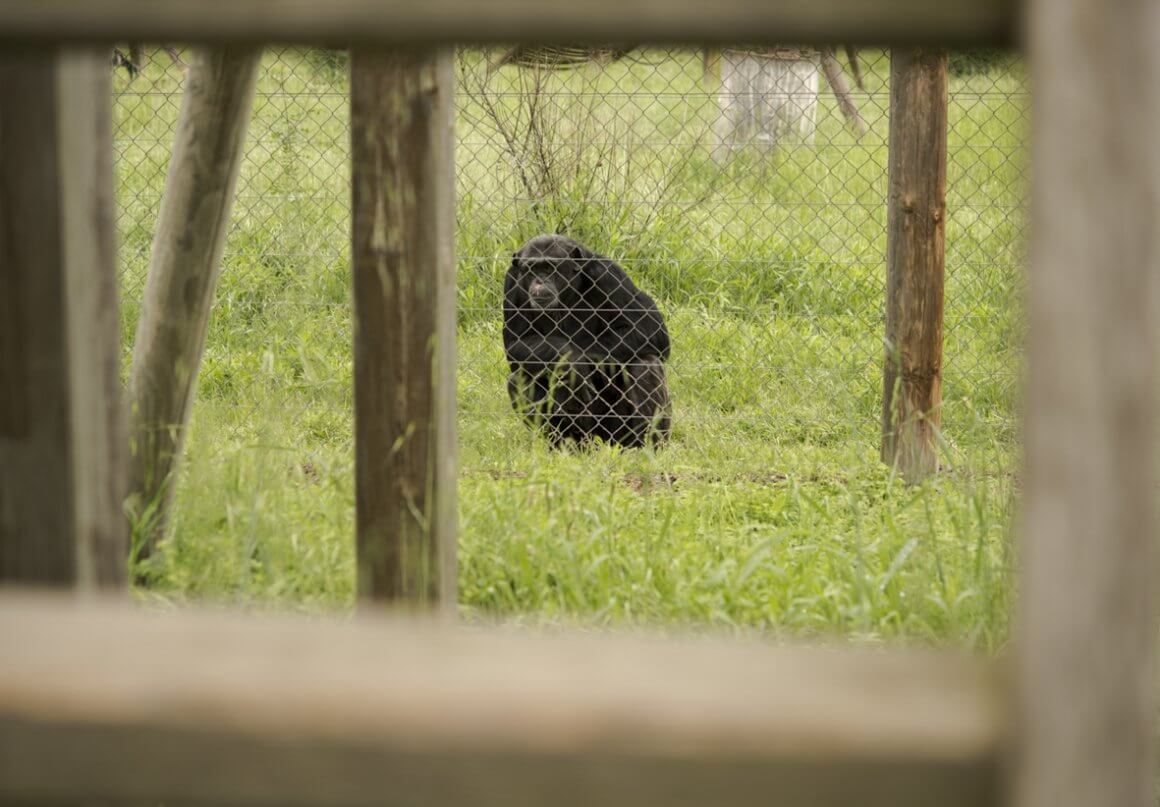 This is because this is necessary in the near future in order to be able to grow. We still have a lot of planning and preparation work ahead of us until we will have the new rescue center ready. But first and foremost, we still need to find the necessary funding, and that's no easy feat. The more funding we can raise, the more animals we will be able to help.

How can people support your work?
Dietmar Crailsheim: Roughly speaking, there are 3 things to do to support our work:
1) Not buying anything and not participating in anything where animals in general, in our case especially primates, have to suffer. Examples would be not buying movies that required real animals to perform or visits to zoos and circuses.
2) Visit us naturally to study or read our news from afar. Share our news with friends and acquaintances, in other words, become an ambassador for primates.
3) Financial support: On the one hand, the donations help to cover the running costs of the rescue center, as well as the necessary costs of the new center. This can be done through individual donations or through periodic donations (adopting a chimpanzee)
What's the best way to stay on top of your work?
Please install and activate Powerkit plugin from Appearance → Install Plugins. And activate Opt-in Forms module.