Hotel Nicolay 1881 – How a traditional hotel became a vegan hotspot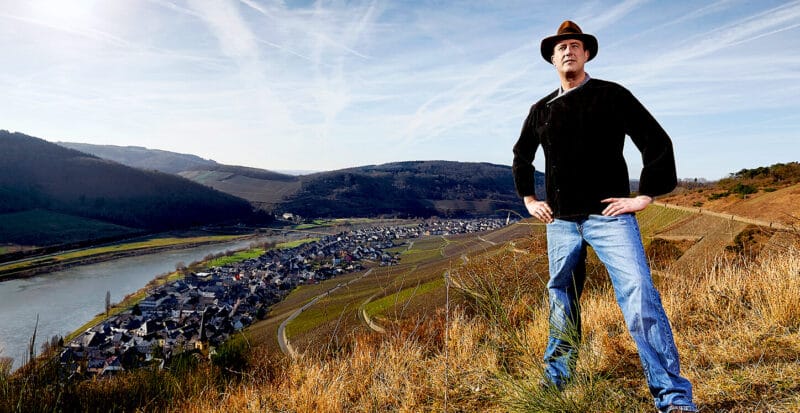 Johannes Nicolay manages Germany's first purely vegan hotel. From cleaning products to schnitzel – everything here is vegan. How it came about that the formerly passionate meat eater became a vegan, how the reactions to the conversion of the traditional hotel anno 1881 were and what was his best experience in the hotel, he reveals to us in the interview.
Just in time for World Vegan Day, we are also giving away a "Vegan Weekend" at Hotel Nicolay for 2 people. You can find out what you have to do to win at the end of the interview. Good luck and Happy World Vegan Day!
Hello Johannes, you run Germany's first purely vegan hotel. How did you come to eat a vegan diet?
Johannes Nicolay: I completed a classical apprenticeship as a chef in a renowned starred restaurant in the Black Forest from 1988-1991. Stations in other star restaurants followed. Cooking became a passion. However, in a "regular" way fraught with problems. I became allergic to pollen. Like so many, I asked not for the reason but whether there was a remedy. Cortisone was the answer. So for 16 years, the dose was increased more and more, my body was affected more and more. In 1994, after another two years of training, I took another degree as a state-certified hotel manager. At the beginning of 2012, when I had long since taken over the management of my parents' hotel business, I took the first step towards the most forward-looking decision of my life.
Every quarter I had to get my dose of "medicine" injected by now. One summer day it was time again and I had my appointment. Coincidentally, on that very day, a new intern also started working for us.
"Can you please make me a coffee with milk?", I asked frantically from the kitchen. I earned a look that was somewhere between astonishment and disgust. "With milk? No, I don't touch milk." My crew held their breath. The steady clatter and bustle in the kitchen gave way to breathless tension. Now I guess I was the one looking surprised. I pressed an incredulous, "Excuse me?" from between my lips.
Her response was curt: "I'm vegan!"
But not now. I was pressed for time because I had another doctor's appointment coming up. Looking back, I have to smile when I review my reaction back then.
During this time, the allergy manifested itself in life-threatening respiratory distress in me. The "cure" cortisone gave me a broken body and over the years a final weight of just under 130 kg. This remained with a 15-hour day on the feet had consequences. Disc problems and a suffering heart. However, this was to become apparent much later. Now I really can't say that I had any interest in a healthy lifestyle at all. My diet, alcohol, cigarettes, acute lack of sleep and other unhealthy substances. I worked hard and lived REALLY unhealthy.
Back from the doctor's visit at the hotel, I had missed the new employee. She had already finished work and was not supposed to come back until the next day. In the evening I announced in the kitchen full-bodied to lead on the next day times a "discussion" about vegan. I was going to fry the woman. Inglorious, but true.
Now I was hurt in pride but not stupid. I was clear that I must make myself, if I lead then a discussion over Vegan, first of all comprehensively over it smartly. So after work, I sat down at the computer full of anticipation and typed V-E-G-A-N into the keyboard for the first time in my life.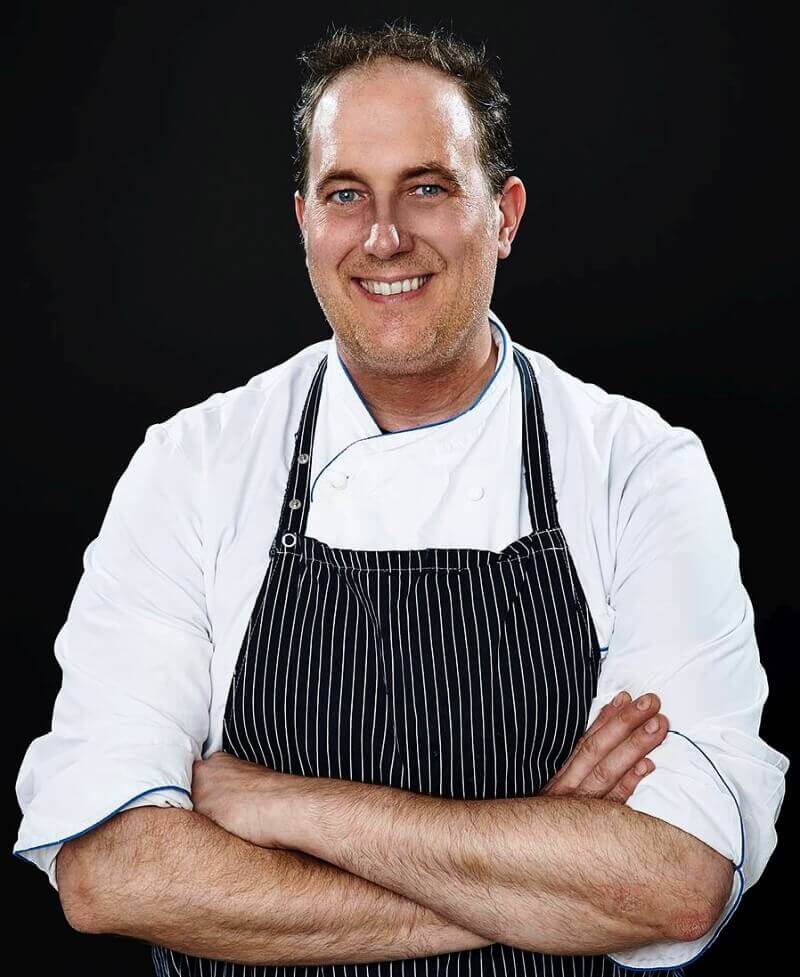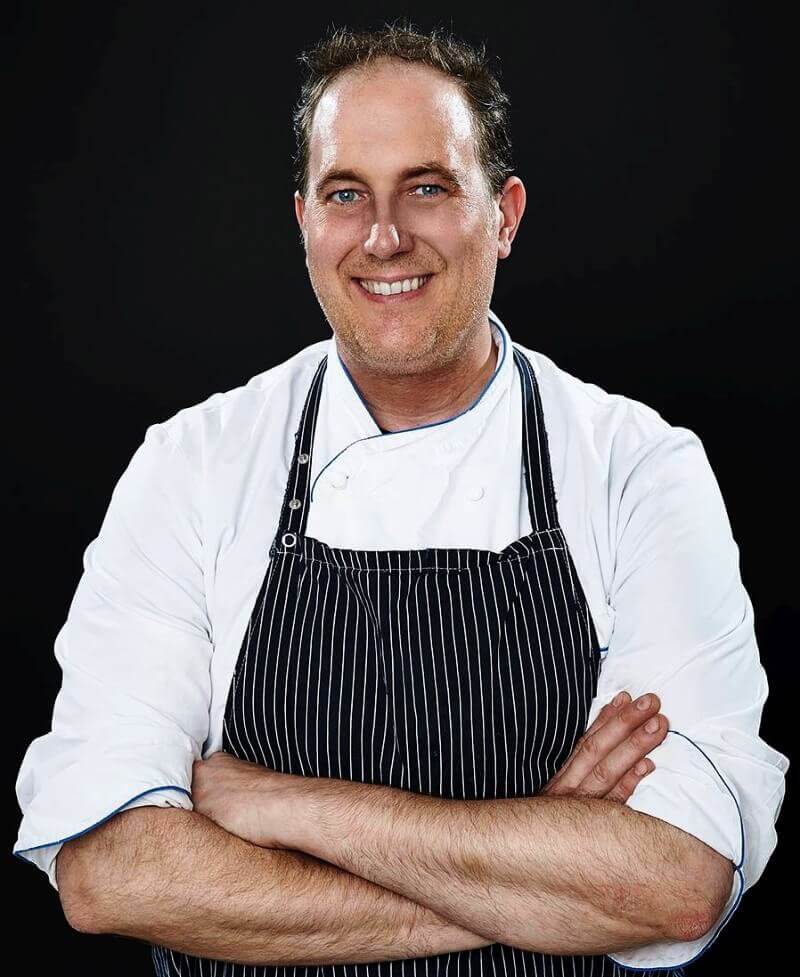 Carried away by skepticism and gloating anger, I have experienced a transformation the likes of which is almost impossible to describe. In short, the mirror was held up to me.
I was on ProVeg's site, watched YouTube videos of Eric Gottwald, Gary Yourovsky and Earthlings, then 101 Reasons and finally the man who made me vegan: Philip Wollen! I got goose bumps when he spoke. So close that you can not pass by. Philip hit me right in the numb heart reanimated my empathy and to this day there is little that comes close to the feeling today of being called a friend by this person. It all came up while I was watching his speech at the St James Ethics and the Wheeler Centre: The Hard Time of Training. My torn heart when I was present at a pig slaughter for the first time in my training. The wall I built around my soul to not be an outsider. To persevere. Being strong. I wish I had been strong enough back then to just say NO. I could not understand why I had not even thought about it. Then came insights into medicine, allergies and the topic of milk! The wall collapsed in on itself.
At 4:30 a.m. I fell into bed, exhausted, and looked at the ceiling for a long, slightly blurry time. A strange form of aggression grew within me. Why did I not question this? Why didn't I see this? Why did I not feel anything? It was not too late. I had to change something. Now!
In the morning I entered the kitchen and my crew literally sharpened the knives in anticipation of the battle with the "crazy" vegan. I was to disappoint my people badly. "Guys, I have something to tell you: Dad is a vegan as of today! Concerned silence. "I'll just try it out. I'll do it for three months in any case. No exceptions!" That was the beginning of my vegan life.
Friday, August 3, 2012. I should never eat animal products again.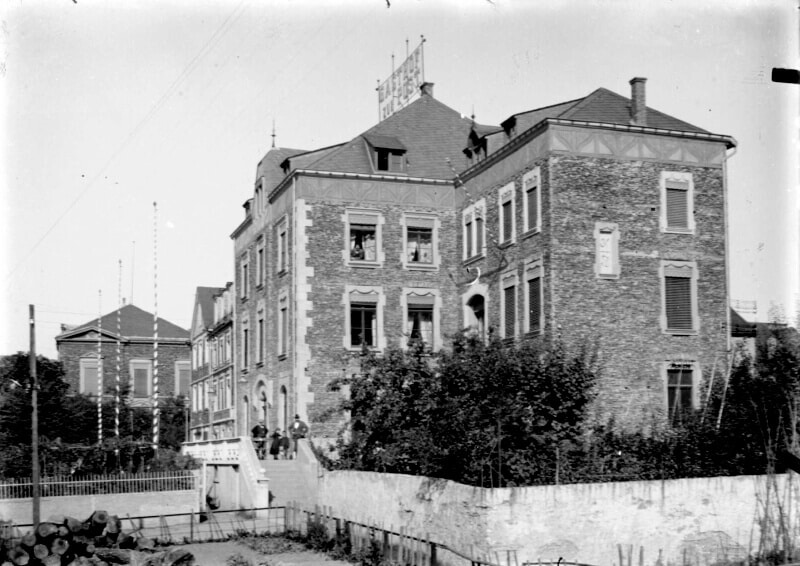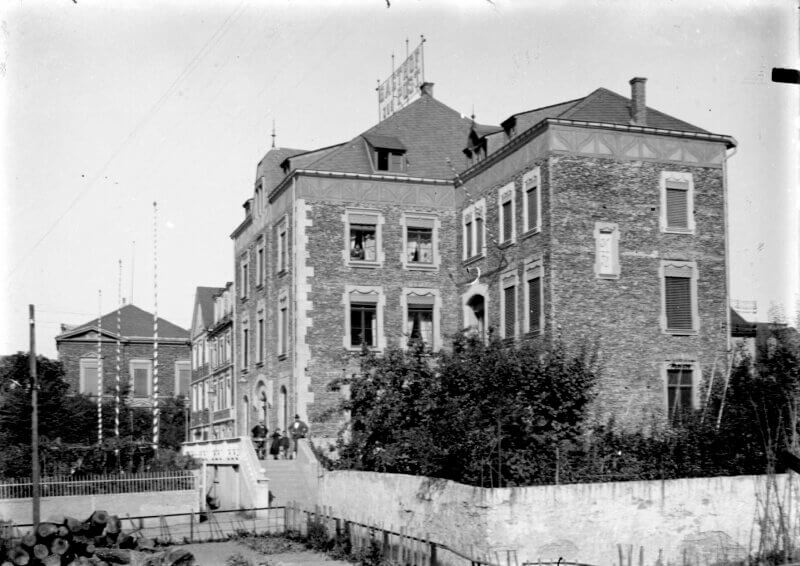 What special history has the hotel had since it was built in 1881?
Anno 1881 the first hotel guest "Ferdinand Brinkmann" from Euskirchen stayed at the Hotel Nicolay zur Post. The founder Johann Nicolay had already run the first inn "Zur Post" for the travelers of the line Türkismühle- Bernkastel- Wengerohr since 1866 ( besides the royal and imperial post office, for whose horses and carriages he was responsible for maintenance). The distance was "only" about 70km, but at that time it took almost 8 hours.
From 1902 to 1904 he built the new hotel building, which was taken over by his son Nikolaus after his death in 1904 and managed until 1933. Then his son, assisted by his two sisters, followed and saved it with heavy sacrifices through the bad economic times of the next years and later through the turmoil of the 2nd World War and the misappropriation by the occupations.
In 1972 the old distillery with the horse changing station, which can still be visited, and the old banqueting hall above it were demolished except for the "stagecoach". Around 1972 the hotel expanded: hotel hall, indoor swimming pool, sauna, fitness room and the increase to 70 beds were on the program. In 1981 we celebrated the 100th anniversary of the hotel. We even welcomed the great-grandchildren of the 1st hotel guest of 1881 on this occasion with numerous guests of honor. In 1982 Heribert Stefan Nicolay and his wife Inge took over the hotel. Since then, significant improvements and modernizations have been made for the benefit of our guests. In 1993, the hotel suffered severe damage from the "flood of the century". The renovation work lasted almost a year. In 1996, after training as a chef in the "Romantik-Hotel Spielweg" and further stations in well-known houses, such as "Steinheuers Restaurant", I returned. Since then, I have been the chef for the two restaurants here at the hotel. In 1996 we opened the beauty and wellness studio "La Beauté" with a wide range of treatments.
In 1999 the then large 62sqm suite was opened and in 2004 the beauty wellness area was expanded and 6 new comfort rooms were built. Four years later, I took over the business.
In 2016, we celebrated the 135th anniversary of the hotel, 4 years of the vegan restaurant and my 20th anniversary as a chef. At the beginning of 2016 year there was for the last time as a "mixed breakfast" which also included non-vegan products.
After that, we consistently switched to vegan. The future is vegan!
How did you come to take over the hotel and what elemental changes did you make?
Johannes Nicolay: That was never up for debate for me. I was born in here. With all the passion that, as the word implies, also creates suffering. I've always loved my job, but only after I discovered vegan for myself, I was able to fully immerse myself in it.
Where exactly is the hotel located and what can you do in the region?
Johannes Nicolay: There is a part of the Moselle run that resembles a glove, or rather a mitten. The hotel is located on the little finger of this glove. Bernkastel-Kues and Traben-Trarbach at one "wrist" each. Directly in front of the house starts the multiple award-winning "Hochmosel-Wanderweg". Excursion destinations on almost any topic. Wine, of course, is usually at the top of the list. But certainly worth mentioning are the castles to visit and the great bike paths like the Mosel Maare bike path. There is a unique car museum with the Cylinder House, a Buddah Museum and much more.
Just come and explore this beautiful region for yourself!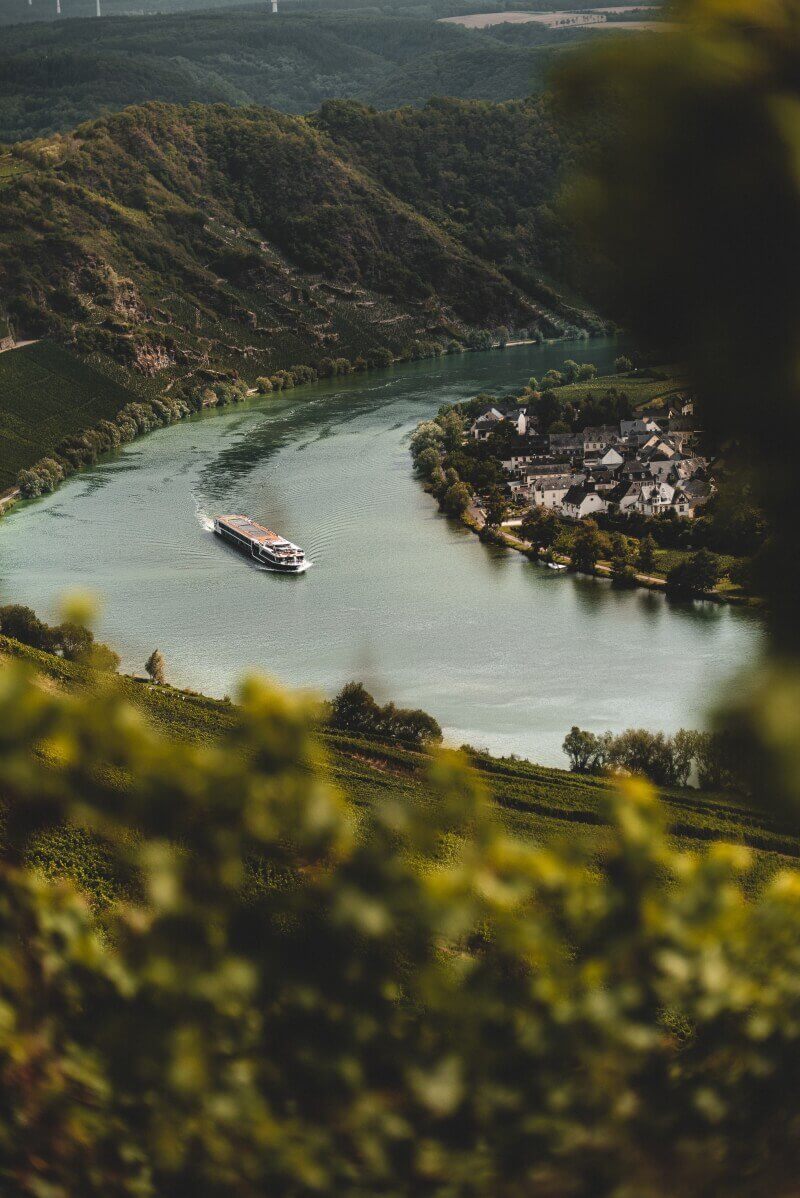 How were the reactions of the guests and from your environment when you switched to a completely vegan hotel?
Johannes Nicolay: Within the first year of opening the wine bar, we lost almost 3,000 old regular customers who just didn't want to come anymore because of a vegan restaurant. For many, I had simply lost my mind. In the meantime, we have gained many new vegan regulars. The biggest challenge, however, remains capacity utilization during the week. Our audience still seems too young. Well, it is not unusual that traditional houses like ours grow old with the guests. An average age of 63 is not uncommon. However, we have halved the cut within two years. So until there are enough vegan retirees, hoteliers have to come up with something. With us, this is, among other attractive arrangements, the "5 for 4 offer" where a day including breakfast and three-course menu is simply free.
But it did not remain the only measure in relation to our new guests. The "you" has been abolished and we have found an almost friendly way to communicate with our guests. Vegan is, after all, a thought that unites us all. No matter what class our guests are from. We have older rooms that we can offer at a reasonable price, parallel to newly renovated ones that cost a little more. We want to offer all vegans a home on the Mosel regardless of age, clothing style or wallet. I have seen discussions between punks and bankers in the hotel bar. All non-xenophobic or homophobic guests are welcome to join us. Restaurant guests accept trips of several hours. These are otherwise mainly from the triangle Frankfurt, Luxembourg, Bonn. A far greater sphere of influence than in the old days.
How far does the vegan lifestyle go at Hotel Nicolay 1881?
Johannes Nicolay: In 2016, we consistently converted all food, restaurants, breakfast items, wellness products, cakes, ice cream, the bar and all drinks, cleaning products and even the energy supply to vegan. All new purchases no matter in which area are vegan.
What was your best experience in the time you've been running the hotel?
Johannes Nicolay: Oh, there have been many. There were once on a warm summer afternoon two Luxembourgish cyclists who did not know at all that we are a vegan hotel and chose the last two seats on the crowded Moselle terrace. You then asked, barely audible with a hand held out, to a service employee whether we might have soy milk by chance, because you live vegan and so would like to drink a coffee with milk.
The service employee smiled, straightened up, turned her gaze toward the other 80 guests on the terrace, and asked aloud if perhaps all the vegans could stand up for a moment. Everyone stood up and our service specialist was still smiling looking at the stunned faces of the two ladies who were close to tears with incredulous excitement to have found this place, our house.
Are guests of a vegan hotel more sustainable in terms of waste in the hotel?
Johannes Nicolay: That's an interesting question. In fact, the guests are more prudent in many respects. In retrospect, I would agree that our vegan guests actually think more sustainably and comprehensively in terms of consumer goods but also service offerings such as linen changes and the like.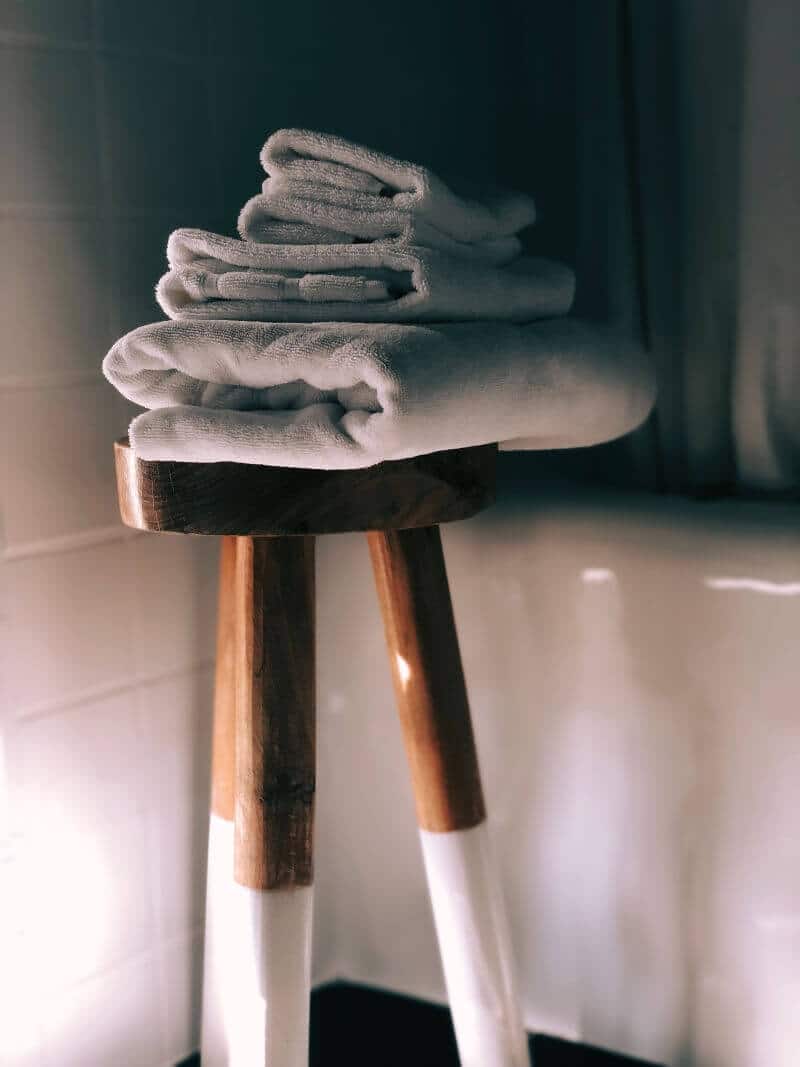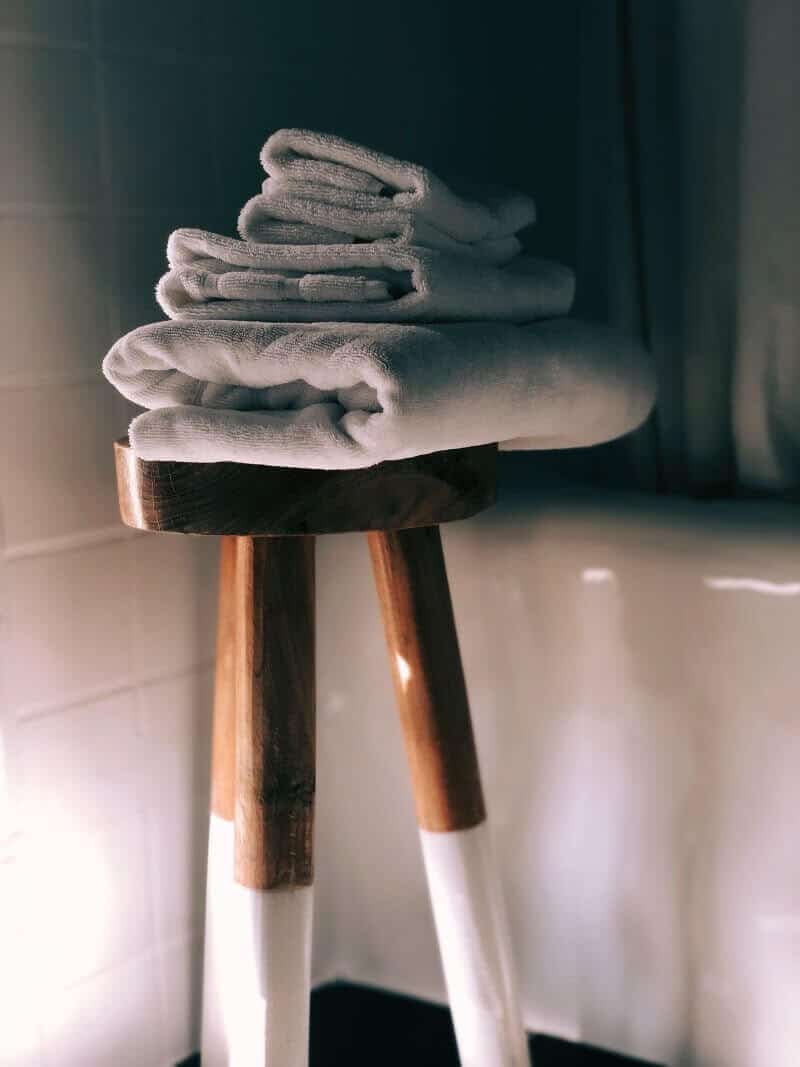 What other highlights can we look forward to in the near future?
Johannes Nicolay: The seasonal festivals are an integral part of our schedule and are actually very popular. New Year's Eve is THE highlight every year and we have been booking more hotels and guesthouses for years to meet the demand and to compensate financially with the income also less busy times. We will not do that in the future. 120 is the maximum number of people we accept in the future. Without exceptions, without celebrity bonuses. In the future, yoga treatments will be added and we are working on massage concepts.
What would you like to get off your chest at the end?
Johannes Nicolay: "If I can make it here YOU can make it anywhere" and "be the change you want to see in the world". Those are my two companion phrases. Often the irrefutable belief that I was doing the right thing with my vegan path was the only thing I had left. Try to feel that when you go down this path. No matter what. No matter how hard it is.
It remains right to live vegan. Always!
More info about the hotel:
Photos by: Ralf Scholz | Stefan Nagott | Thomas Junk | Philip Knoll | Unsplash
*According to availability in consultation with the hotel. Arrival day: Friday Departure day: Sunday Stay: 3 days | except seasonal festivals/Christmas & New Year's Eve | Note conditions of participation.
Please install and activate Powerkit plugin from Appearance → Install Plugins. And activate Opt-in Forms module.