Mallorca vegan – The top 10 spots for vegans on the island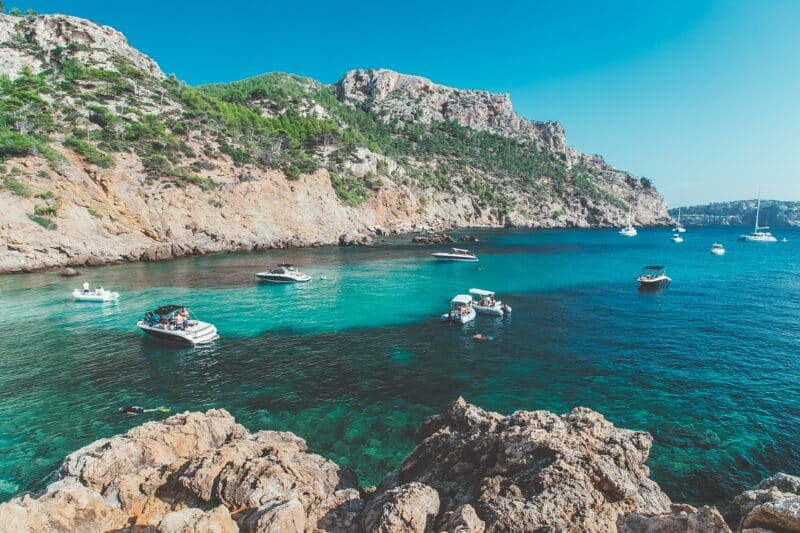 Mallorca vegan experience - Top 10 spots on the island
Are you ready for the island? There is nothing better than a relaxing summer vacation – sun, beach and delicious food! As a vegan, it always takes effort to find vegan restaurants and snacks – especially on vacation. There one comes already without sunshine in the sweat. Vegan on Mallorca is not possible? It works after all!
We take you on a "Vegan Mallorca" journey and show you our top 10 tips for a relaxing vacation on the island. You'll find out which vegan restaurants are especially recommended on Mallorca and which places you absolutely have to visit.
Vegan restaurants in Mallorca
The well-intentioned travel tips from non-vegans sometimes make you want to follow them and visit the trendy restaurant in your vacation destination. Well, some menus unfortunately leave you very disillusioned.
Vegan on Mallorca can therefore also become a challenge. Not a single vegan dish; not even fries with ketchup. Take the challenge and talk to the staff in advance if it's possible to whip up a vegan meal. You'll be surprised how often this falls on open ears and the chefs get into the act.
Use the chance to direct the focus on your vacation motto "Mallorca Vegan" . Maybe the once especially for you prepared dreamlike vegan tapas plate will soon be a permanent fixture on the menu.
Our first 3 tips are the following restaurants – Cassai Beach House, La Gritta and Donna Vegana – in which we have tested the dishes extensively and can recommend them with a clear conscience. You can find the menus on the respective linked websites.
Must Visit: Villa Vegana - A Paradise for Man and Animal
Who strives for a vegan all-round carefree package, which should book a room or a Suite in the mansion Vegana . This hotel is absolutely recommendable with its vegan restaurant. The dishes are varied, made from the best vegan ingredients and incredibly delicious.
Mallorca vegan experience: In the Villa Vegana is offered each day a culinary journey to another country . In addition to the two pigs that enjoy themselves on the grounds of the villa, guests are welcome in the restaurant.
Vegan Wedding: You dream of a vegan wedding? Then Villa Vegana is the right place for you! In addition to delicious food, you can book a wedding planner, photographer and videographer through the hotel.
Read more at https://www.villavegana.com/
Vegan Palma Mallorca - Say cheese!
You want to experience vegan cuisine on a new level and have time to try out the production of vegan cheese variations for five consecutive days?
Then book a course at the outstanding "Vegan Gastronomy Culinary Academy" in Palma de Mallorca. There from the vacation smoothly a vegan study trip becomes. The course offers include all ingredients and are priced at 750 – 1500 euros. Meanwhile, online courses are also offered – so you can enjoy Mallorca vegan even after your vacation from home!
Make vegan nicecream yourself - Galeteria Colonial
Vegan in Mallorca goes also in sweet… A vegan dessert after the visit of the Cassai Beach House restaurant or simply only a small cooling pleases?
Really good, vegan ice cream based on rice milk is available in the immediate vicinity in Colónia de Sant Jordi at the Traditions-Gelateria Colonial.
The ice cream is sweetened with stevia instead of commercial industrial sugar and is available in hazelnut, cookie and chocolate flavors. A dream…
The "To-Go" Restaurant Ziva offers you the possibility to enjoy vegan breakfast as well as lunch in biodegradable containers "to go" and make yourself comfortable at a place of your choice.
Don't worry – if you're looking for a short break, you can eat the dishes on site.
The selection ranges from vegan smoothies to salads, pizza and delicious desserts.
Mercat de l'Olivar in Palma - The vegan weekly market
Vegan in Mallorca also goes on your own: Sometimes it's just easier on vacation if you become your own chef. So not only can you save a little for your next trip, but you know exactly what's in the food. To do this, you can book in advance a vacation rental, an apartment with a kitchenette or a hotel room with access to a shared kitchen.
After arriving in Mallorca you can buy fresh ingredients at the weekly market, the Mercat de l'Olivar in Palma, at Mallorcan supermarkets or the well-known German discounters and enjoy Mallorca vegan just like at home.
Biokalma - the great organic food store
The organic grocery store Biokalma welcomes you with a large vegan assortment and a snack kitchen, where you can get savory and sweet treats directly to your hand. So you can strengthen yourself during the Vegan Mallorca trip with provisions for excursions or simply for the moment.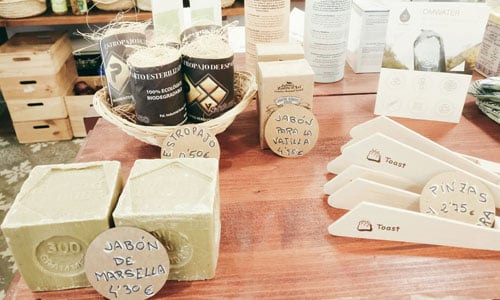 Around the mountain village Déia you can make beautiful hikes along the coast and on the long distance hiking trail GR 221.
In addition to fantastic photo motifs, this place has even more to offer: The best vegan baguette on the island!
The cordial owner of the small supermarket Comestibles C'an Bernat Tabacs will arrange your baguette according to your own wishes .
Whether it's the delicious olive oil, the roasted peppers, the chopped olives or the crusty bread – this baguette definitely belongs in our "Vegan Mallorca Top-10".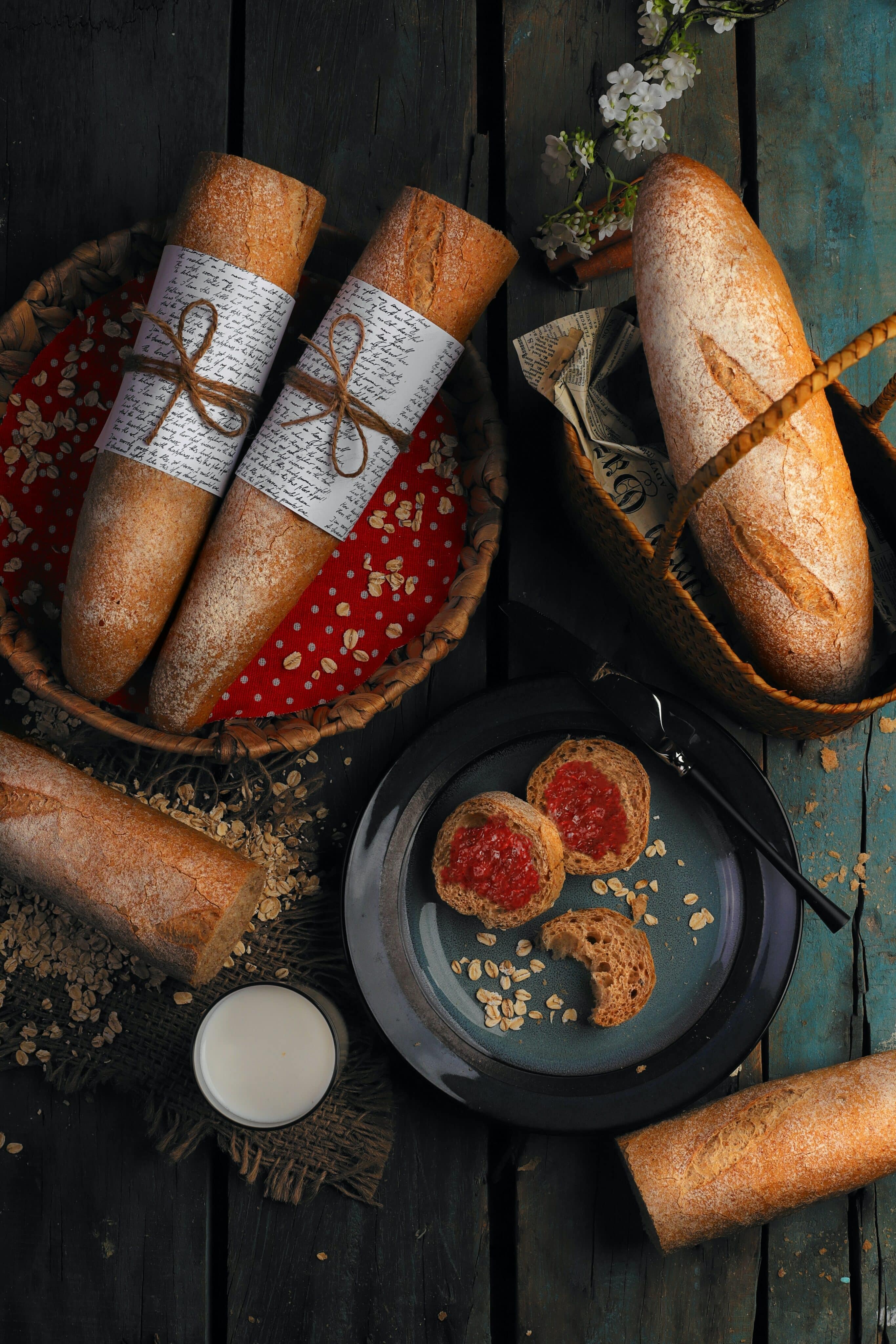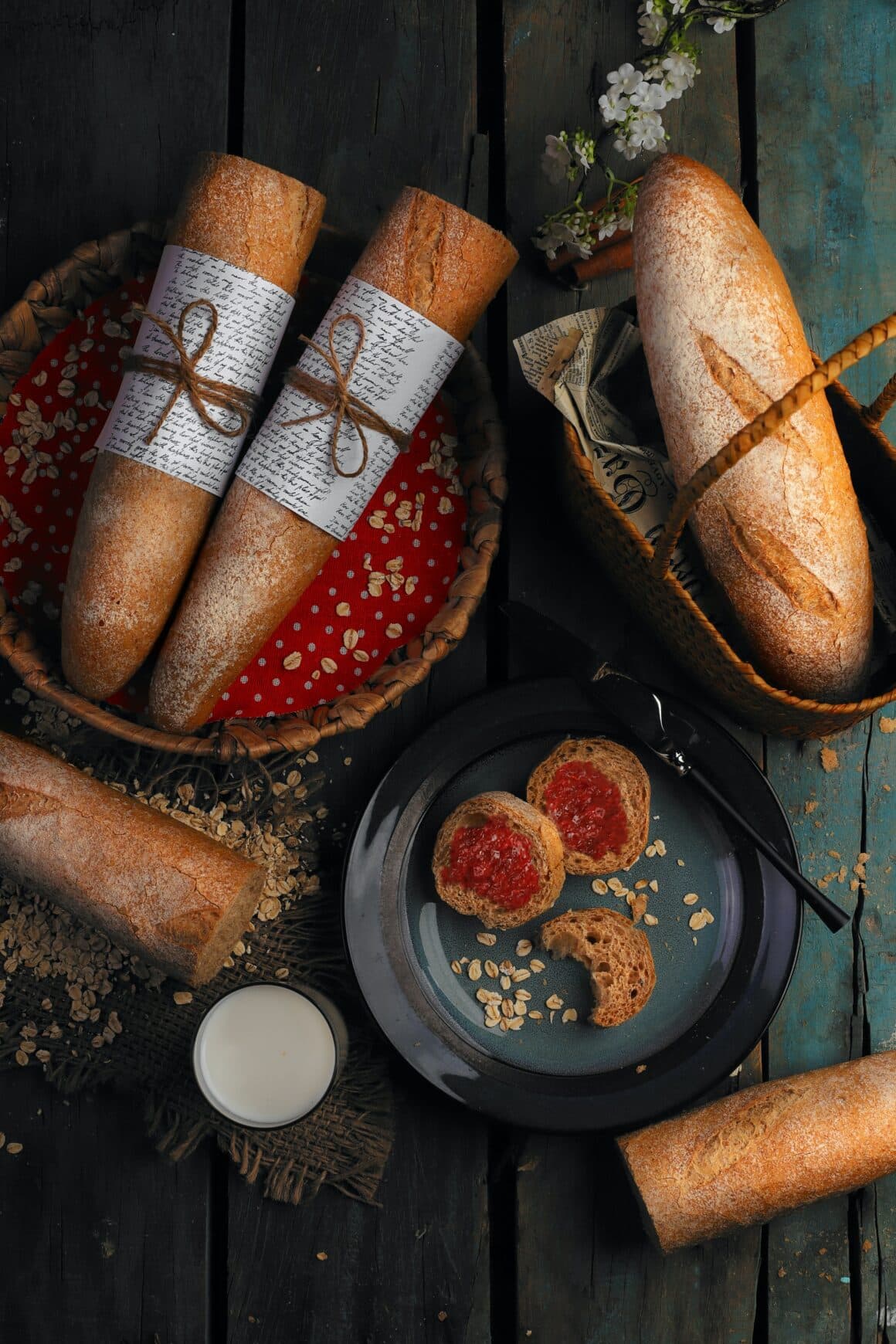 Find vegan restaurants Mallorca spontaneously?
You can find more vegan restaurants, hotels and supermarkets at happycow or veganmallorca. Via map view you can explore Mallorca vegan on your own and see which vegan restaurants and other places to go are near you.
What are you waiting for? Get off the couch and head to the island!
With these tips your vegan Mallorca trip will be a pleasure! We hope you enjoy testing our highlights!
You have more tips yourself? Write it in the comments and we will update it here in the article.
Please install and activate Powerkit plugin from Appearance → Install Plugins. And activate Opt-in Forms module.