Vegan Milk Alternatives – An Overview of the World of Plant Drinks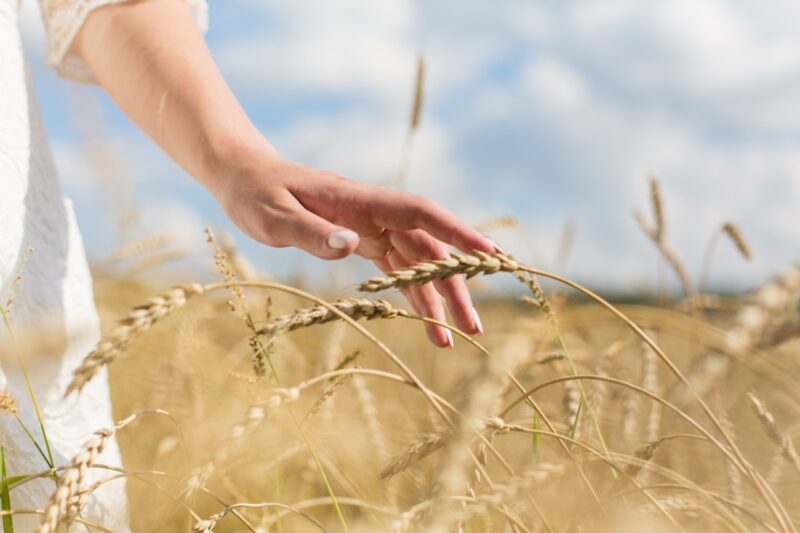 More and more people attach importance to a varied and sustainable diet. At the same time, some of them want to do without animal foods or at least reduce their consumption.
Today, this can be done quite easily, as there is a wide range of alternatives – even for milk. A vegan diet does not have to be boring, nor does it have to mean doing without.
Plant-based drinks are a delicious milk alternative that adds variety to your diet. So you can drink your beloved latte macchiato with foam as usual or prepare pancakes and waffles for breakfast.
Today we're going to show you what alternatives to cow's milk there are that are suitable for your favorite recipe and everyday use. You'll be amazed at what plant-based drinks have to offer!
Plant-based drinks: What are the alternatives to cow's milk and co?
For a long time, they were only considered niche products for vegans and people with intolerances, such as lactose intolerance. Meanwhile, plant-based milk alternatives are gaining more and more importance. The large supermarkets, organic food stores and discounters have long since recognized this. EDEKA Südwest , for example, offers a wide range of alternative products. Completely again EDEKA brought out a plant drink & yogurt own brand under the name "vehappy". Four different types of plant-based drinks and three types of soygurts are new to the range here.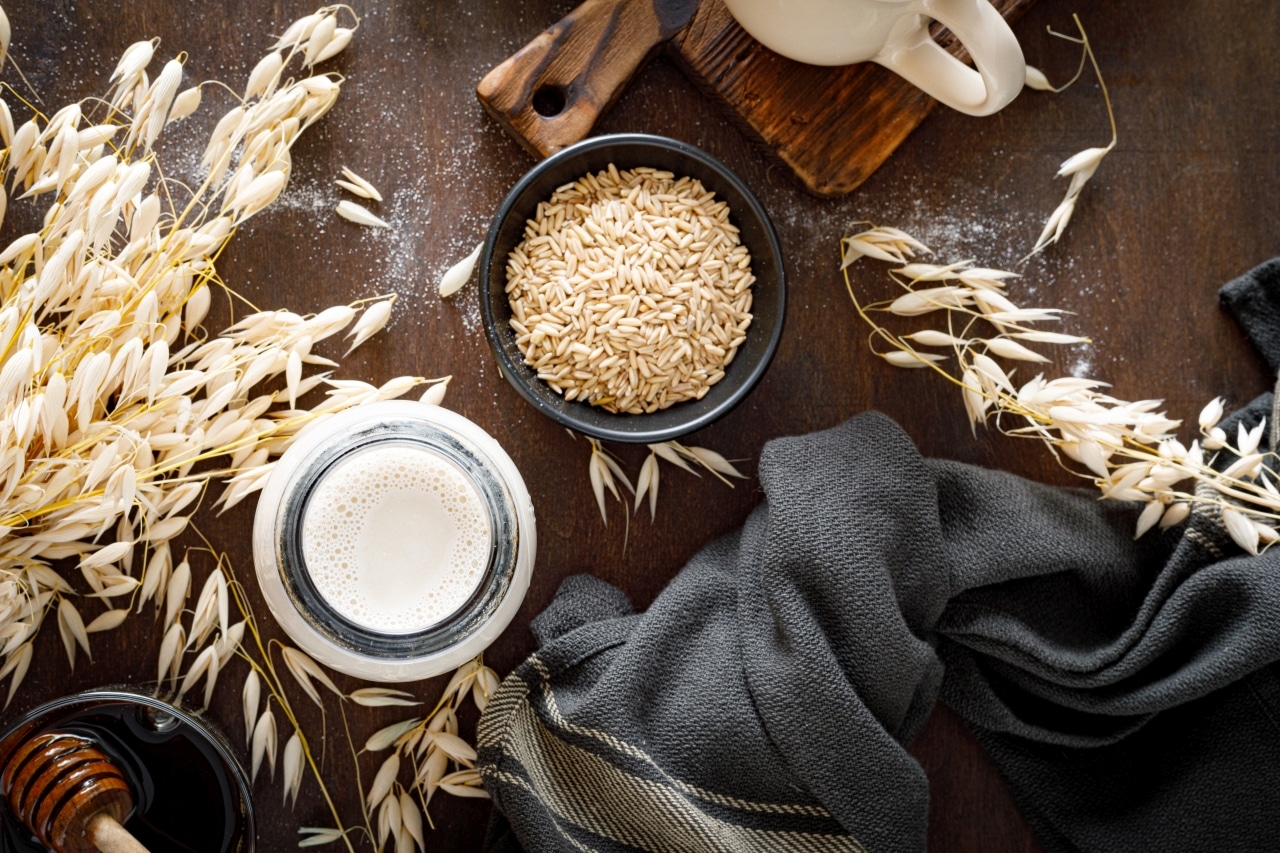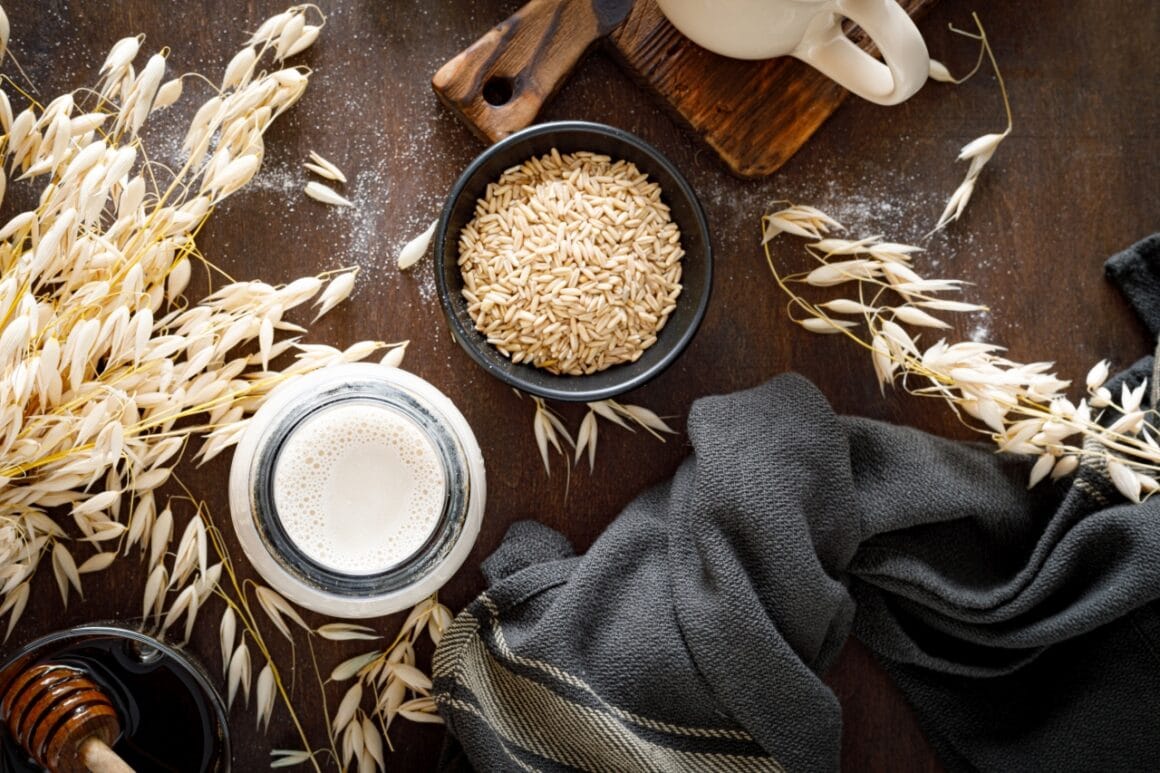 Unlike milk, plant-based drinks can be made from a variety of plant-based ingredients. That's where variety comes in. The most popular milk alternative is the oat drink. According to Statista , 74% of Germans who resort to plant-based drinks prefer this alternative as a clear favorite. Due to its neutral taste with a subtle hint of oats, it refines almost any dish, whether fruity, sweet or savory. Other alternatives include drinks based on soy, almond, hazelnut, pistachio, cashew, hemp, rice, spelt, lupine, chia, coconut and, most recently, peas.
However, labeling as "milk" is not permissible here, as the law only allows the designation to be used for milk products derived from animals. In a plant-based diet, however, ingredients of animal origin are deliberately avoided and alternative products are used. For this reason, the so-called plant drinks bear the name "drinks". Since the EU Parliament rejected amendment 171 this year, plant-based drinks may still not be called "milk", but the description as "milk alternative" is possible.
The only exception is coconut milk. This "milk", like "cocoa butter", "meat cheese", "fish milk" or "peanut butter", are the designations of products, the nature of which is precisely known due to their traditional use and the designations are clearly used to describe a characteristic quality of the product.
How are plant drinks made?
Plant-based drinks are made from legumes such as soy or lupins, cereals or nuts. The plant drinks have different ingredients depending on the respective manufacturer. When buying plant-based drinks, you should always take a look at the ingredients. In some cases, the ingredients are highly processed, as manufacturers often use fillers, as well as salt, sugar, sweeteners, thickeners and acidity regulators to achieve a cow's milk-like consistency.
In addition, some rely on basic ingredients from overseas and enrich their plant drinks with (sunflower) oil so that the ingredients do not settle. However, there are also numerous vegetable milk alternatives, which shine through few, but high-quality ingredients. One of them, for example, is vehappy – EDEKA's own brand – it comes completely without added sugar, chemicals and other additives. Oats, soy, almonds and co. are grown in Europe.
Can you use plant-based drinks like cow's milk?
More and more people are opting for a vegan diet. At the beginning of the transition, the question quickly arises whether to use plant drinks like cow's milk. The answer: a resounding "yes". Cow's milk has its own flavor nuances and tastes different depending on the fat content, but also plant drinks have a particularly good inherent taste and can be perfectly processed in vegan recipes of all kinds.
You may find out for yourself which variety you like best and also for which dishes you like it best. Oat and cashew drink are particularly suitable for creamy cappuccino and soy drink for example for dishes or cakes with vanilla. Soy and oat drinks are particularly easy to foam, which is why you can use them to prepare your favorite coffee specialties. In the meantime, some manufacturers even have their own Barista Editions. There are no limits to your creativity here.
So when it comes to plant-based drinks, you're spoiled for choice: from the classic oat, soy and almond drink to the exotic hemp or chia drink, you can enjoy the plant-based variety without having to give up anything.
This article was produced in cooperation with EDEKA Südwest.
You want to support the work of This Is Vegan?
On our pages you will find so-called affiliate links. If you buy your favorite products through them, we will receive a commission.
By buying sustainable reusable cups from us, you support the Papillon mercy farm.
Alternatively, you can follow us here on Instagram here directly support:
Please install and activate Powerkit plugin from Appearance → Install Plugins. And activate Opt-in Forms module.