Yfood – How healthy are drinking meals?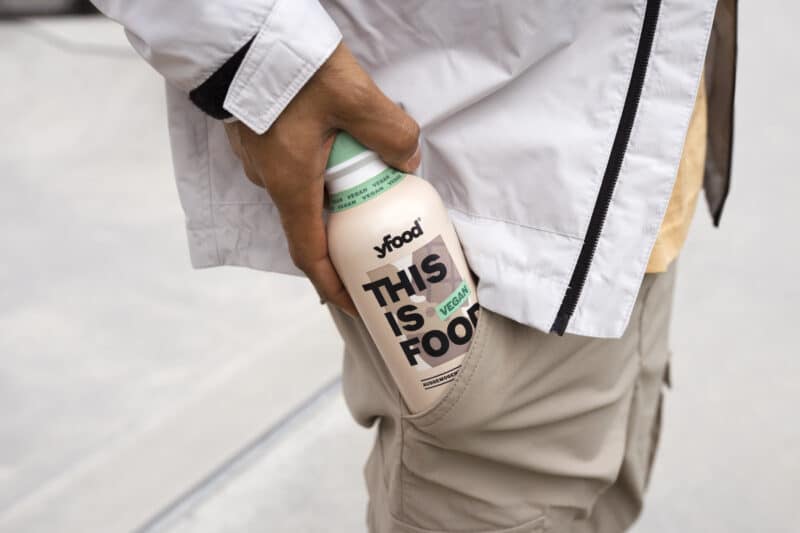 Hand on heart – when was the last time you reached for a candy bar instead of something healthy on a stressful day and got angry about it afterwards?
In the stressful everyday life we often lack the time for a
balanced meal
. The quick and balanced alternative should be drinking meals.
They are designed to save time, contribute to a healthy diet and quickly provide the body with the necessary nutrients.
Right up front is
Yfood
. With the slogan "This is Food" they want to show that the drinkable meals can definitely be seen as a full meal replacement.
We took a closer look at the "Die Höhle der Löwen" start-up a closer look and
YFood

for you and tried to evaluate whether Yfood is healthy.

Post: Yfood – How healthy are drinking meals?
Behind YFood is the start-up of the same name, founded by Benjamin Kremer and Noel Bollmann. The YFood founders' story began one evening about five years ago. As is so often the case, the two colleagues were still sitting in the office after a day full of appointments. Their empty stomachs growled and the snack machine in the hallway only gave them a choice of candy bars, chips and Coke. They found the selection unsatisfying and unhealthy. From then on, they decided to offer a healthy alternative to the constantly stressed professionals, quit their jobs in the financial industry and founded YFood in their nursery. The start-up became a
Success story
.
25% & free shipping on all YFood - Tasterpacks
Is there anything better than just trying something new?
Yes! Try something new and save money: From 14.11. - 17.11. there is 25% discount and free shipping on all our stylus packs. Of course, also on the vegan YFood Pack.
The products of the Munich-based startup, founded in 2017, are now available in all major German retail chains and
online
available. YFood now employs nearly 200 people and has sales of more than 100 million euros this year. Yfood is now the German market leader in the smart food category and can be ordered in over 30 countries.
ordered
can be ordered.
Drinkable meals,"smart food" or also called"functional food" are meals for those who have little time and still want to eat healthy and balanced. At the latest since "
7 vs wild
" and the videos of Fritz Meinecke, YFood is world-famous in this context. Especially in the stressful office life or when traveling, healthy nutrition is rather a secondary matter. This is where YFood steps in and supports all those who have little time with the full nutritional spectrum in the form of drinkable meals.
Advantages of YFood drinkable meals:
We have only tested the vegan varieties (test result below) and have a clear, own opinion about it.
YFood's current product line includes drinks, bars and powders – as well as the promise to guarantee a balanced meal with the full spectrum of all essential micro- and macronutrients with just one drink.
The drinkable meals provide you with a balanced macronutrient ratio(33% of energy comes from carbohydrates, 42% from fat, 21% from protein, 3% from fiber) and 26 essential vitamins and minerals. In a nutshell, everything your body needs.
Especially in the beginning it can be unfamiliar for the brain to "only" drink instead of chewing. In most cases, it is helpful to drink meals consciously and slowly in small sips.
On their website, they transparently break down the
health benefits
that are convincing at first glance.
On the
Nutri Score
they shine with the best grade "A" and also at
Trusted Shops
YFood is also rated"very good" by consumers.
In reality, however, many people face the challenge that good nutrition is not always successful – a
study that YouGov conducted for yfood
, for example, shows that one in three Germans skips lunch at least once a week due to lack of time.
"That's exactly when we offer a smart alternative with YFood " says founder Benjamin. "In the long term, our aim is for people to eat better in general. We firmly believe that we can make a contribution here with YFood."
Can you lose weight with YFood?
One of the most common prejudices against YFood drinks is that they are meant to be used as diet products to lose weight.
"We still get misunderstood every now and then," says founder Noel. "For one thing, our products are not diet or protein shakes, so they're not meant for weight loss. On the other hand smart food should not replace classic meals with fresh, high-quality foods. On the contrary, a varied, diverse diet is and remains essential."
The two founders love good food themselves and are always encouraging people to look into conscious nutrition: "It's simply important to eat healthily and, above all, to take time for good food – not least as social time together with friends, family or colleagues."
Not all varieties are vegan yet, but they are working on expanding their range. Yes, it's not ideal, but they are taking the step away from milk and
offer the vegan alternative
. Here, as so often, demand determines what is produced. Means: The more vegan products purchased the sooner there will be a rethink in the retail sector.
The YFood Vegan Drinks provide your body with essential nutrientssuch as proteins, dietary fiber, vegetable oils and 26 vitamins and minerals.
The latest varieties for Worldveganday:
The classics: Vegan Choco and Vegan Vanilla
Particularly delicious is also the
Limited Edition Vegan Hazelnut Choco.

They are also currently working on vegan bars. We are looking forward to more vegan varieties.
They are currently working flat out on a fully sustainable solution for their packaging. They use 100% recyclable HDPE material for their packaging. But their aspirations go further: they are continuously scouting innovative opportunities around the world to completely eliminate plastic in the not-too-distant future.
Production takes place in Germany and Austria. They would also like to further expand the vegan product range.The soy used for YFood Drinks comes mainly from Europe and is completely
GMO-free
.
What didn't go over so well was thatNestlé bought shares in YFood and they allowed it to happen. You can read here why they are in disrepute. They have also summarized a statement on the awarding of the "Golden Windbag" here.
Do I need to refrigerate YFood?
No. You don 't have to refrigerate yfood drinks. And they still have ashelf life of twelve months from production. To achieve this, they have worked for a long time with experienced food technologists. Best of all, the complex high-tech manufacturing process even works without the use of preservatives.
Our tip: Since the drinks still taste better slightly chilled, it's best to chill them for a few hours or add ice cubes before enjoying!
How much does YFood cost?
Depending on where you buy it YFood, you pay between 3.50 and 4.50 euros. Quite fair for a complete meal.
Our Tip: For Worldveganday there is a new vegan tasting package with 5 × 500ml drinking meals: Vegan Choco, Vegan Vanilla, Vegan Berry and Vegan Banana Vegan Coffee (caffeine) for only 17.95 euros and free shipping.
Order now here!

YFood vegan - Our honest test result!
All vegan varieties are relatively thick, but thereby make the typical "eating feeling". They saturate quickly and thus satisfy cravings. None of the varieties taste artificial and each flavor is authentic.
2. nutritional values - the inner values count!
YFood Vegan Drinks provide your body with essential nutrients, such as proteins, vegetable oils, fiber, and 26 vitamins and minerals. YFood itself writes of 150 health benefits. What more could you want?
As a vegan, this is everyday life – reading ingredient lists and finding out whether products are vegan or not. Add to that the nutritional table, and you're quickly standing in front of the supermarket shelf for a few minutes. Yfood takes care of that for you – you can be sure that the vegan varieties are really vegan and you get all the nutrients you need.* That saves time, money and nerves.
Even in the office or when traveling, you can automatically eat with a clear conscience instead of running to the snack machine with ravenous appetite.
At first glance, an average of 4 euros looks like a lot of money for a "drink". But you just have to break the pattern of thinking, because it is not a normal drink, but a drinking meal. And a full-fledged one at that. Think about how often you go out to eat and quickly run out of 10 euros or more for even a mediocre meal with low nutritional density, amino acid profile and vitamins.
A vegan YFood drinking meal costs an average of 4 euros. In return, you'll have a wholesome meal that's vegan, gluten-free, has no added sugar, won 't leave you feeling low or weighed down, and still keeps you full for 3-5 hours. Even when traveling, you know that you quickly grab something at the airport or train station – an hour later you're hungry again and we don't even have to talk about the nutritional values, right?
On top, YFood has a long shelf life and can also be stored unrefrigerated. Perfect to store them in the office or home office.
To be honest – of course, the comparison between smart food and a complete meal is lame in terms of enjoyment, experience, sociability, etc., but having an alternative at hand on stressful days makes sense, doesn't it? – But having an alternative ready to hand on stressful days that quickly supplies you with important nutrients makes sense, doesn't it?
If you'd like to try YFood at a discount for World Vegan Day – check it out here – at
www.yfood.de
there is currently a test package with all vegan varieties.
*Disclaimer: Even if words such as "healthy" etc. are used here, we do not wish to make any health-related recommendations. Every person is different. If you're worried about having a nutrient deficiency, talk to your doctor. On top we recommend this podcast with scientist Niko Rittenau. He talks at length about nutrient deficiencies in vegans and what to do about them.
This article was created in collaboration with YFood and we received a test package for free. In the article you will find so-called affiliate links, which are used to show you the products of YFood. Should you find this after clicking on one of the
Links
or for example
this link
(if you prefer to buy from Amazon), we receive a commission that helps us keep the magazine going. We were completely free in writing the article and have our honest opinion in here. Thank you for your trust.
Want to support the work of This is Vegan?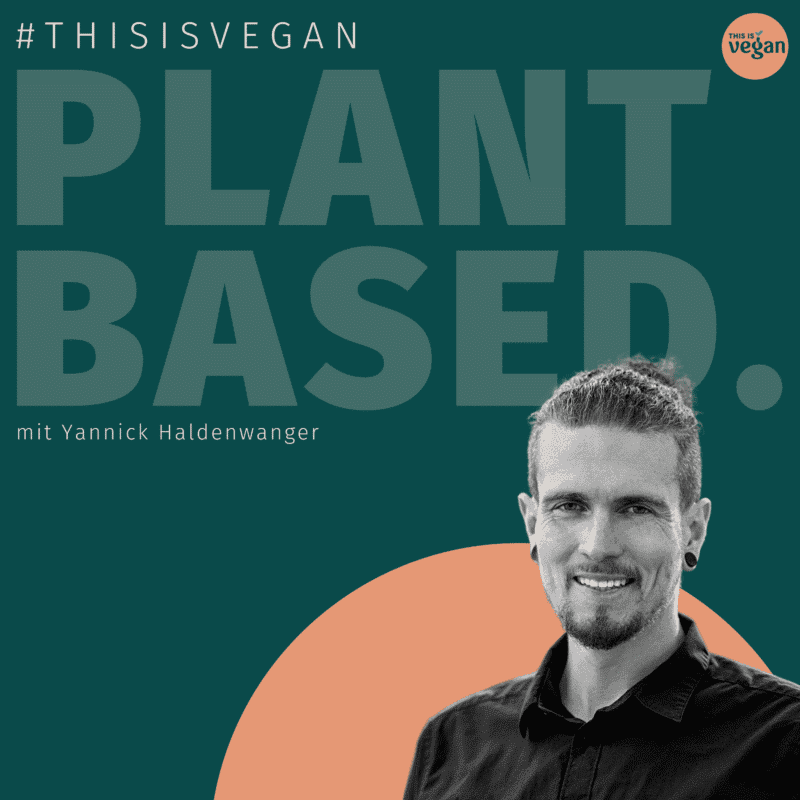 Podcast
PLANTBASED. – The This Is Vegan Podcast Starting in May 2022, the sustainability & vegan community has a new podcast! In "PLANTBASED.", the This Is Vegan podcast, we regularly present…
Weiterlesen »
Please install and activate Powerkit plugin from Appearance → Install Plugins. And activate Opt-in Forms module.