Immune booster and natural antibiotic: The power of oregano oil
Oregano is the Mediterranean classic – a medicinal plant that has it all!
Oregano (Origanum vulgare) is a popular spice of Mediterranean cuisine and spices up traditional dishes with a slightly tart note in no time. Nevertheless, oregano has been a medicinal herb and natural antibiotic since ancient times. Even the ancient Romans knew the tasty spice and we still use it today. Oregano oil can be used internally and externally, so it helps against a variety of health ailments.
In this article you will learn valuable tips in dealing with the aromatic oil, whether oregano oil is carcinogenic and what our experiences with the oregano oil effect are.
Meanwhile, the medicinal plant from the Mediterranean is cultivated worldwide in temperate climates. The ingredients such as thymol, Carvacrol, iron, magnesium, calcium and the highly analgesic P-cymol can vary slightly in their effect due to the soil conditions.
Oregano oil
is obtained using a steam process as a powerful, natural antibiotic that can be suitable for a variety of health problems. Oreganooel fights fungi, viruses, bacteria and also has an analgesic, circulation-promoting and anti-inflammatory effect. The vegan oil is rich in antioxidants that protect your cells from free radicals. The effect of oreganooel can fully unfold when you process the medicinal herb freshly.
For centuries, Chinese physicians have known about the effect of oregano oil and use it for vomiting, diarrhea and fever .
The oil is suitable for alleviating simple diseases. If you want to take the oregano oil, you should definitely discuss health problems with your doctor in advance.
Here we show you examples where you can use the natural home remedy:
What should be considered with the oregano oil dosage?
The same applies to oregano oil capsules: Make sure that there are no additives such as magnesium stearate, stabilizers or artificial flavors . Conventional kitchen herbs are often contaminated with pesticides, so you should alwaystake organic products as oregano oil .
The positive thing about the oregano oil capsules: they prevent you from not noticing the sharp taste of the oil and having it in your mouth.
Essential oils should always be diluted when used internally and externally. Always test beforehand how you react to the oregano oil. If you suffer from iron deficiency, it is recommended to take it two hours before/after meals , as oregano can interfere with the absorption of iron. Furthermore, oregano enhances the effect of blood-thinning drugs. If you do not take these medications, the vegan oil can improve your blood quality and may prevent thrombus formation.
Some women have experienced oregano oil during pregnancy/lactation that trigger preterm labor. Toddlers and babies should also not take oregano oil, as it is a powerful remedy. Pyrrolizidine alkaloids (PA) are formed by the plant itself and are highly harmful to health in high concentrations. Again and again, contamination by foreign plants and stems is found in rubbed oregano. Seasoning with dried oregano is not a health problem in usual quantities.
Purchase criteria for quality oregano oil
So that you can find the right oil, we have put together a few criteria that can make your purchase decision easier.
Depending on the benefits you expect to have, you should take the vegan oil in different ways. As a dietary supplement , oregano oil capsules are suitable, which strengthen the immune system and effectively help against yeast infections . The liquid oil is particularly suitable for external use.
Consider your different areas of application and use the oil quickly after opening. As a rule of thumb for use, you can use 10 ml oregano oil dosage or 90 capsules for 3 months . Liquid oils must always be used diluted , otherwise it can cause damage to mucous membranes and on the skin.
This rare plant ingredient is a component of many Mediterranean plants and has antifungal, anti-inflammatory, antibacterial properties. In combination with thymol , carvacrol has a high potential for rapid wound healing. There is even evidence that carvacrol inhibits the growth of tumor cells.
Is oregano oil carcinogenic?
There is a rumor that oregano oil is carcinogenic . We took a closer look at where this comes from.
There were recalls by some manufacturers, who banished the dried spice from the shelf. Consumers should no longer consume crushed oregano, as a possible health hazard due to increased levels of pyrrolizidine alkaloids (PA) has been identified. PA occurs naturally in various plants and is a secondary plant ingredient for the plant's own protection. During harvesting, surrounding plants are unintentionally harvested and contaminate the oregano. Animal experiments have shown that the consumption of large amounts of pyrrolizidine alkaloids is mutagenic and carcinogenic. Again and again, oregano samples are targeted by food inspectors because of their high PA content.
That oregano oil is carcinogenic, can not be confirmed. Commercially available rubbed oregano is partially adulterated with other leaves. For this reason, oregano for spreading has often been declared harmful to health in the past. Fresh oregano, on the other hand, is not toxic and can be consumed safely. We recommend paying attention to the organic seal, as this guarantees regular checks and laboratory reports.
There are even positive results related to cancer and oregano oil: Oregano oil is said to be
prevent the division of cancer cells and thus inhibit the growth of tumors. In addition, the oil should alleviate the side effects of chemotherapy. Since each therapy is individual, we recommend consulting a doctor , especially in serious diseases such as cancer.
Oregano oil - our experience report:
We have now regularly tested the
oregano oil
from Aimilios Organics for over a year with different people in our team. Our honest personal opinion – it works.
Yes, we get percentages via the affiliate links here in the article. Nevertheless, we write this out of deep conviction. With every hint of cold, the oil comes into our tea, juice or for the very hard ones together with a sip of water or other oil
. A few days later, the topic is eaten and the cold is gone. Of course, this is not a highly scientific study* (we have linked it below) and can be placebo. Nevertheless, we tested it long enough on various people from our environment who were very critical of the topic. The feedback was consistently positive after a few weeks in the test. Sure, to the taste (which is very intense. Never drink pure!) you have to get used to it, but the immune system thanks you.
Especially in times of corona, respiratory diseases and Co, it is certainly not bad to have alternative remedies in the medicine cabinet . We continue to buy and take oregano oil.
Of course, oregano is also best processed fresh – directly from the garden or the kitchen pot. Here, even a small amount is enough to give salads, tofu and rice dishes a Mediterranean touch. Oregano is one of the strongest natural antioxidants and can perform small miracles. As a medicinal plant, oregano oil is said to help with colds, high blood pressure, inflammation, arthritis, digestive problems and chronic headaches .
For an aromatic
oregano tea
, you only need a teaspoon of dried leaves. Oregano oil is also great for dry, irritated skin: You can simply massage the oil onto the affected areas. Your self-made natural cosmetics improve their effect with a few drops of oregano oil . The vegan oil is rich in antioxidants, which play an important role in your body in the fight against premature aging and chronic diseases . The vegan oil provides you with a valuable amount of antioxidants that your body needs after sunbathing, drinking, smoking & Co.
As written above, we use the Aimilios Organics organic oregano oil regularly diluted, e.g. in teas at the first signs of a cold and have had very good experiences with it, as we have been much less sick since then. Call it placebo, but we swear by it, take it regularly and it helps. Give it a try and let us know what you think in the comments below.
Photos: Sabrina Hrovatin / Unsplash / Pixabay / Envanto / Aimilios Organics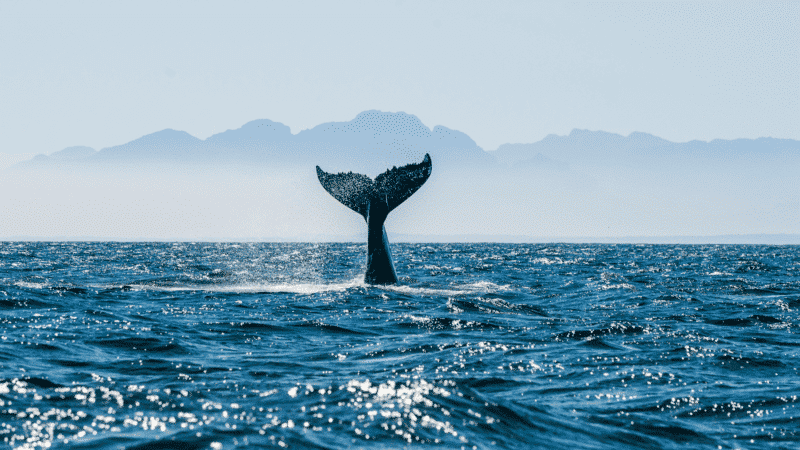 Captain Paul Watson is founder and captain of the environmental organization Sea Shepherd. He and his crew are committed to saving the world's oceans with 14 ships worldwide. On the…
Read more "
Please install and activate Powerkit plugin from Appearance → Install Plugins. And activate Opt-in Forms module.