Save yourself vegan! – Dr. Karl-Heinz Kleifges on vegan nutrition and health
Is vegan living healthy? What can I do to live healthier? Do all vegans need to take B12? These are all questions some of you are asking yourselves. We spoke with one who can answer them:
Dr. Karl-Heinz Kleifges is graduate chemist and doctor of engineering. In his previous scientific work he dealt with atmospheric chemistry, air pollution control processes, electrochemistry and corrosion behavior of materials. Since he has been suffering from a nerve disease, he has been using his keen analytical skills to look beyond conventional medicine – which had reached its limits with his illness – to find ways of positively influencing his state of health or at least mitigating the course of the disease. During his intensive research he came across revealing connections between nutrition and lifestyle on the one hand and the risks for the development of diseases on the other hand, including in particular the so-called diseases of civilization such as numerous cardiovascular diseases, various cancers, obesity, diabetes type 2 and obesity as well as dementia.
It shows up in the result that with a healthier Lebensführung, which contains a varied and balanced vegan nutrition , large health advantages – also in the comparison to other nourishing forms – can be obtained.
In view of the meanwhile countless councellors to the topic nutrition, which are extremely contradictory in their statements, the author gives with SAVE YOU VEGAN a piece orientation assistance to the healthy nutrition as well as to a healthy life and makes a compact, founded and fast entrance possible into the topic approximately around vegane nutrition. The key to living a healthier, longer, healthier life is in the hands of each individual. The instructions are available in the book . In the interview, Dr. Kleifges reveals why he, too, eats a vegan diet and gives you his top-3 tips for anyone who wants to eat vegan in the Veganuary and beyond .

Why does it make sense to eat vegan?
Dr. Karl-Heinz Kleifges: There are several good reasons for this. Firstly, you contribute to animal welfare. Secondly, you are doing something for the climate and the environment, the key words here being in particular CO2– footprint and a reduced need for agricultural land. And thirdly, it can be enormously beneficial for your health.
The latter point was decisive for me. Because in 2014 I was diagnosed with a nerve disease – and I felt the need to positively influence my disease course. Nutrition seemed to me to be a very important starting point here, which I can influence myself on a daily basis.
Why and what do we need to "save" ourselves from and what is your new book about?
Dr. Karl-Heinz Kleifges: In a nutshell, a varied and healthy vegan diet can offer the greatest health benefits compared to other diets – such as omnivorous, flexitarian, pesco-vegetarian or vegetarian. That's why the subtitle of my book "SAVE YOURSELF VEGAN" is also: "How nutrition can prolong life and reduce the risk of disease". That actually says a lot! That's what my book is about.
What exactly speaks for a vegan diet in terms of health?
Dr. Karl-Heinz Kleifges: With a varied and balanced vegan diet, the risks for the so-called diseases of civilization can be reduced – sometimes significantly. This means, for example, numerous cardiovascular diseases, various cancers, type 2 diabetes, overweight, obesity and dementia. With a vegan diet, we can therefore already do a lot for ourselves as a preventive measure.
That a vegan diet, when done correctly, can provide the greatest health benefits is also clear from some studies, although in many studies the devil is in the details (1), (2), (3). It therefore requires a lot of fine-tuning to understand and interpret them correctly (4).
I was particularly impressed by a small study involving a total of 198 heart patients in which the often unbalanced diet in industrialized countries was blamed as a major cause of coronary heart disease. In these patients, the influence of a strict, very low-fat vegan diet – using mainly whole grains, legumes, vegetables and fruits – was studied in addition to the usual cardiovascular care. This study yielded exciting findings, namely that consistent implementation of this diet reduced symptoms of pre-existing coronary artery disease in many patients (5). At this point I would like to point out that if you have a medical condition, you must consult your doctor before changing your diet.
Do vegans necessarily need to supplement vitamins, such as B12?
Dr. Karl-Heinz Kleifges: Clear yes. There are some critical nutrients that are not present in vegan foods, or not always in sufficient amounts. A prominent example is for example Vitamin B12, but also on selenium, iodine, vitamin K2 and long-chain omega-3 fatty acidn should be taken care of. Here, supplementation in adequate amounts could be useful or even necessary. By "adequate" I mean: as much as necessary, but as little as possible. Because not only a "too little" of food supplements can have negative consequences, but also a "too much".
Also Vitamin D plays a special role, which we can form however in our widths in the summer half-year by a correct handling of the sunlight (UV B radiation) in the context of body-own synthesis also. But be sure to avoid sunburn when doing so!
(More about Vitamin B12 you can also find here.)
Here I could say much more, for example how to increase the bioavailability for some minerals such as calcium, magnesium, iron or zinc , but that would go too far at this point. I have discussed all this clearly, also in tabular form, in my book. I would like to point out here that the extensive research in my book relates exclusively to adults, excluding pregnant and breastfeeding women.
If you had to describe in one sentence why it makes sense to eat vegan - what would it be?
Dr. Karl-Heinz Kleifges: With a properly practiced vegan diet, we can live longer healthier and healthier longer! Let this sentence roll off your tongue.
Do you eat a vegan diet yourself?
Dr. Karl-Heinz Kleifges: Originally, I was an "omnivore." The change to a vegan diet only took place with the diagnosis of my nerve disease, because I expected positive effects from it. In the meantime, I have been eating a vegan diet for seven years now. As I know today, the vegan diet as I implemented it in the early days was not only healthy. A vegan diet does not have to be healthy per se. For example, household sugar is vegan and yet can be responsible for many diseases when consumed in abundance. The situation is similar with salt. Today I eat a balanced and healthy vegan diet, because I now know how to do it.
What was the transition to a vegan diet like for you?
Dr. Karl-Heinz Kleifges: For me personally, the change was easy because I had strong motivation from my illness. This changeover took place from one moment to the next. The only thing I had trouble with at first was purchasing. Because with fresh foods – such as fruits, vegetables, legumes, grains, seeds or mushrooms – it was first necessary to learn about their nutrients, also in order to combine them in a healthy way.
Regardless, I love vegan food. Vegan can prepare the most delicious dishes!
How do you see the future of vegan nutrition?
Dr. Karl-Heinz Kleifges: Today, it is still a relatively small part of the population that eats vegan, but I see great potential here. Common sense speaks in favor of a vegan diet, as it brings benefits for one's own health as well as for the environment and animals. I am convinced that more and more people will realize this. The fact that it is currently also "trendy" to eat vegan for a variety of reasons does not hurt. On the contrary, this can even act as an accelerator.
I also hope that the benefits of a healthy vegan diet will reach politicians and health care providers as soon as possible and be discussed much more in the media. What can be achieved by healthy eating and a healthy lifestyle for many people would deserve to be on the front pages and front pages of the media again and again, because it actually amounts to a medical revolution.
What are your top 3 tips, for anyone new to vegan eating?
Dr. Karl-Heinz Kleifges: I recommend new vegans to deal intensively with the topic right at the beginning and to learn from the experiences of others. This can be, for example, a vegan platform – like this one – and well-researched scientific literature.
I have already explained the point about critical nutrients. This one is really important.
It would also be good to have a comprehensive analysis of one's own blood values (including suitable parameters for vitamin B12, vitamin D and selenium) carried out at the beginning, so that it is possible to follow up currently and later – through further analyses – whether it is necessary to make adjustments in some areas.
What would you like to get off your chest at the end?
Dr. Karl-Heinz Kleifges: We should realize that every day we have a new chance to eat healthy and lead a healthy lifestyle. So, if you haven't started yet: The right time to start is right now! I wish you all good luck and health for a long life.
Dr. Karl-Heinz Kleifges holds a degree in chemistry and a doctorate in engineering. His scientific work included atmospheric chemistry, air pollution control methods, electrochemistry, and the corrosion behavior of materials. In his new book "Save yourself vegan!" he explains the connections between vegan nutrition and health.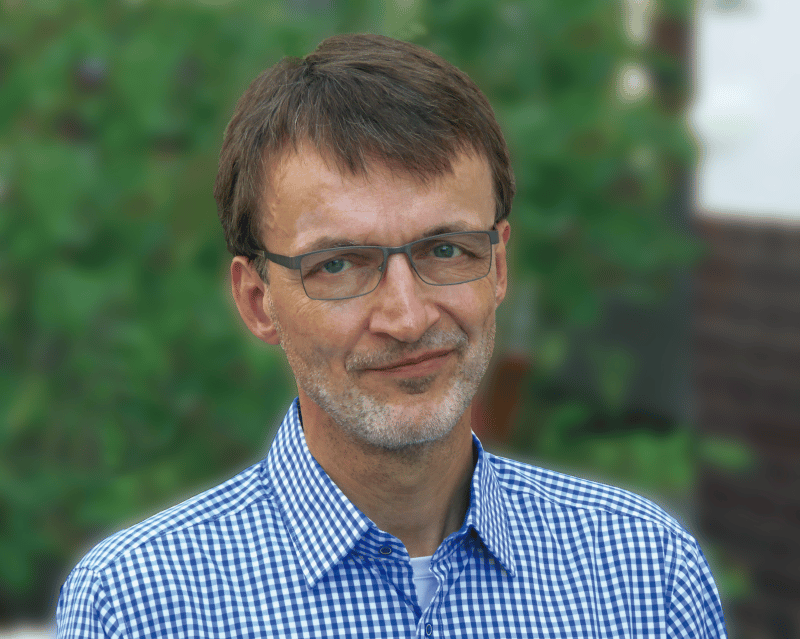 Here you get SAVE YOURSELF VEGAN:
Bibliography / Sources on Studies:
(1) Orlich, M.J. (2014). Vegetarian Dietary Patterns: Mortality, Colorectal Cancer, and Food Consumption. Loma Linda University Electronic Theses, Dissertations & Projects 184pp.
(2) Orlich, M.J., Fraser, G.E. (2014). Vegetarian diets in the Adventist Health Study 2: a review of initial published findings, Am J Clin Nutr, 100 Suppl 1(1): 353S-358S.
(3) Rizzo, N.S., Jaceldo-Siegl, K., Sabate, J., et al. (2013). Nutrient Profiles of Vegetarian and Nonvegetarian Dietary Patterns. Journal of the Academyof Nutrition and Dietetics, 113(12), 1610-1619.
(4) Kleifges, K.-H. (2021). Save yourself vegan. Hamburg: tredition-Verlag.
(5) Esselstyn, C.B. Jr, Gendy, G., et al. (2014). A way to reverse CAD?. J Fam Pract, 63(7), 356-364, 364a, 364b.
Petra Bracht, MD, has specialized for over 30 years in the areas of nutrition and Pain. The doctor, best-selling author and YouTuber explains to us in an interview what we…
Read more "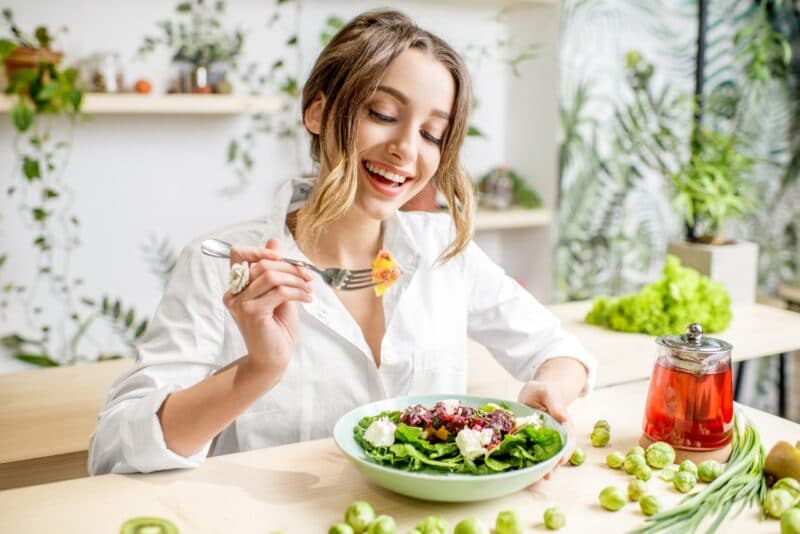 "And what else can you eat?" – vegans have to ask themselves this question again and again. Today we would like to show you that the world of vegan nutrition…
Read more "
You want to support the work of This Is Vegan?
On our pages you will find so-called affiliate links. If you buy your favorite products through them, we will receive a commission.
By buying sustainable reusable cups from us, you support the Papillon mercy farm.
Alternatively, you can follow us here on Instagram here directly support:
Please install and activate Powerkit plugin from Appearance → Install Plugins. And activate Opt-in Forms module.