Sustainability – How EDEKA makes sustainable living simple and straightforward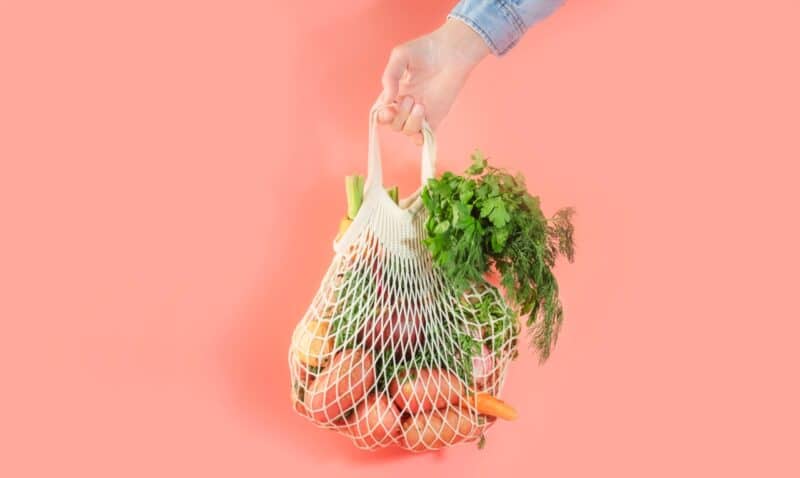 Sustainability – a word that is currently on everyone's lips. We are all basically polluting our planet. Already by breathing we emit CO2 every day. We all know that we cannot avoid all CO2 emissions overnight. Nevertheless, in terms of sustainability we can contribute something every day to a better world tomorrow – and that already by small changes in our everyday life. One part of making a difference is our shopping behavior.
In this article, you will learn what exactly sustainability means, how you can succeed in living more sustainably and how EDEKA Südwest supports you with its product range.
What does sustainability mean anyway?
The word sustainability has been accompanying us more and more frequently in recent years. But it is not really new. Because the concept behind this term has been around for over 300 years. According to consistent information, "sustainability" goes back to the German Freiberg chief miner Hans Carl von Carlowitz (1645-1724). The aim at the time was to use environmental resources more sustainably and to cut down only as many trees as could grow back in a forest in the foreseeable future.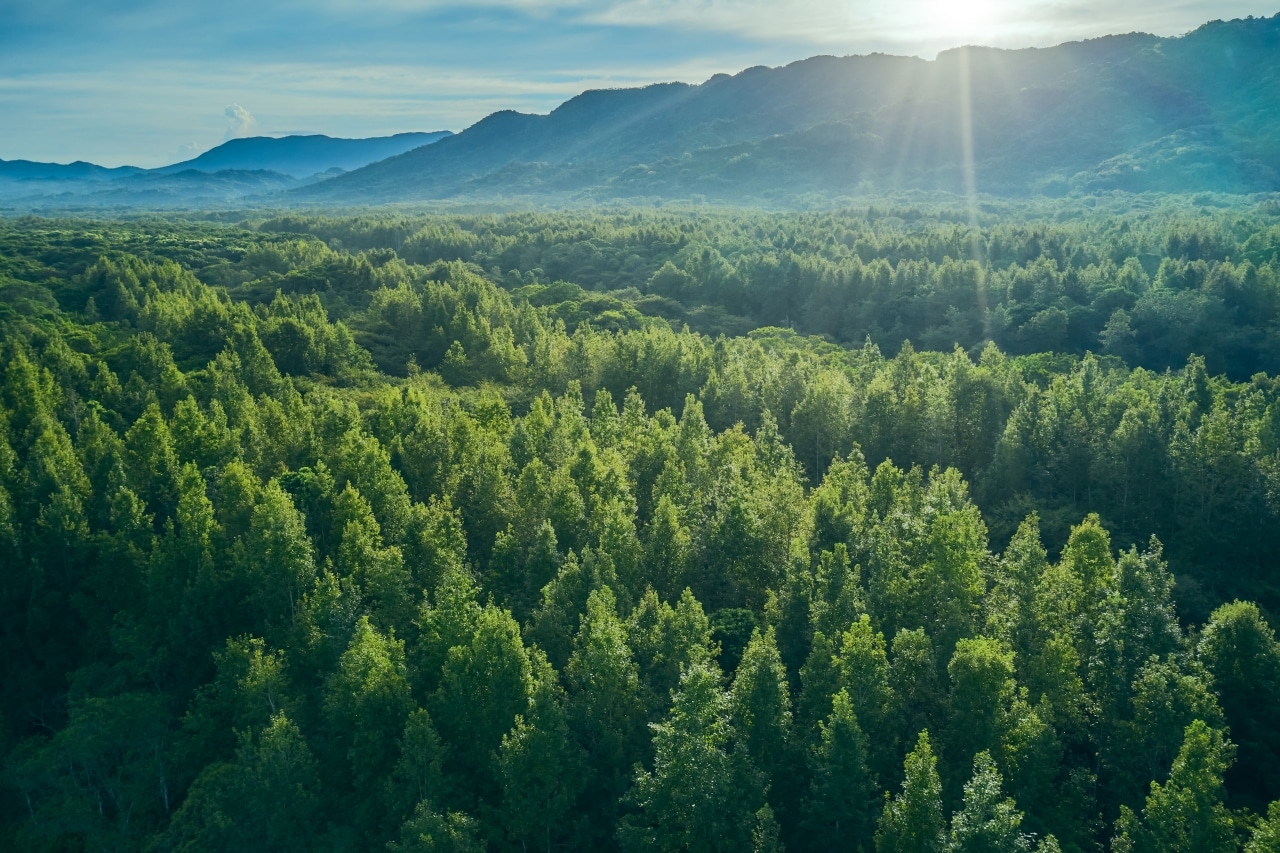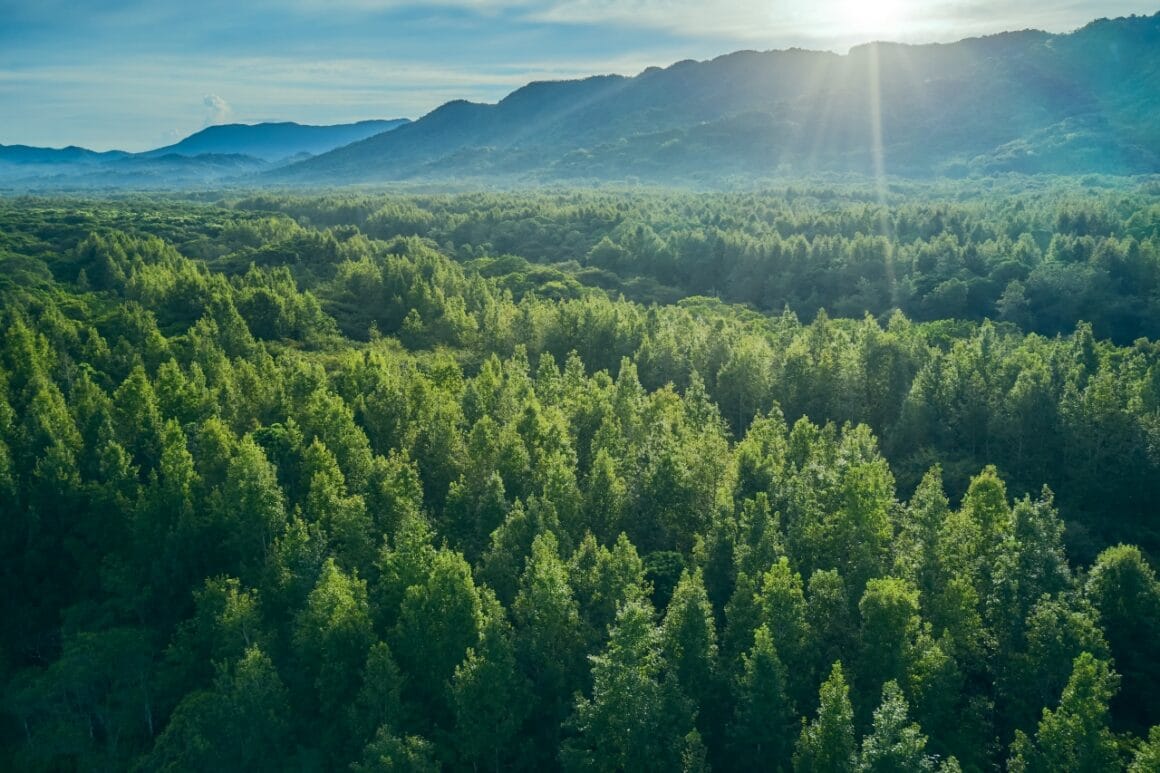 However, sustainability does not only refer to environmental protection, but also to the three pillars: Profitability (based on long-term entrepreneurial thinking and action), Environmental awareness (careful use of resources) and Humanity (honest and fair dealings with one another). This includes, among other things, avoiding and properly separating garbage, focusing on a healthy lifestyle with a balanced diet and plenty of exercise and fewer CO2 emissions . As well as a species-appropriate and careful treatment of animals, plants and the economical use of energy. As you can see, sustainability plays an important role in almost every area of life. But living sustainably doesn't have to be complicated or time-consuming. Learn how you can live more sustainably in the following sections.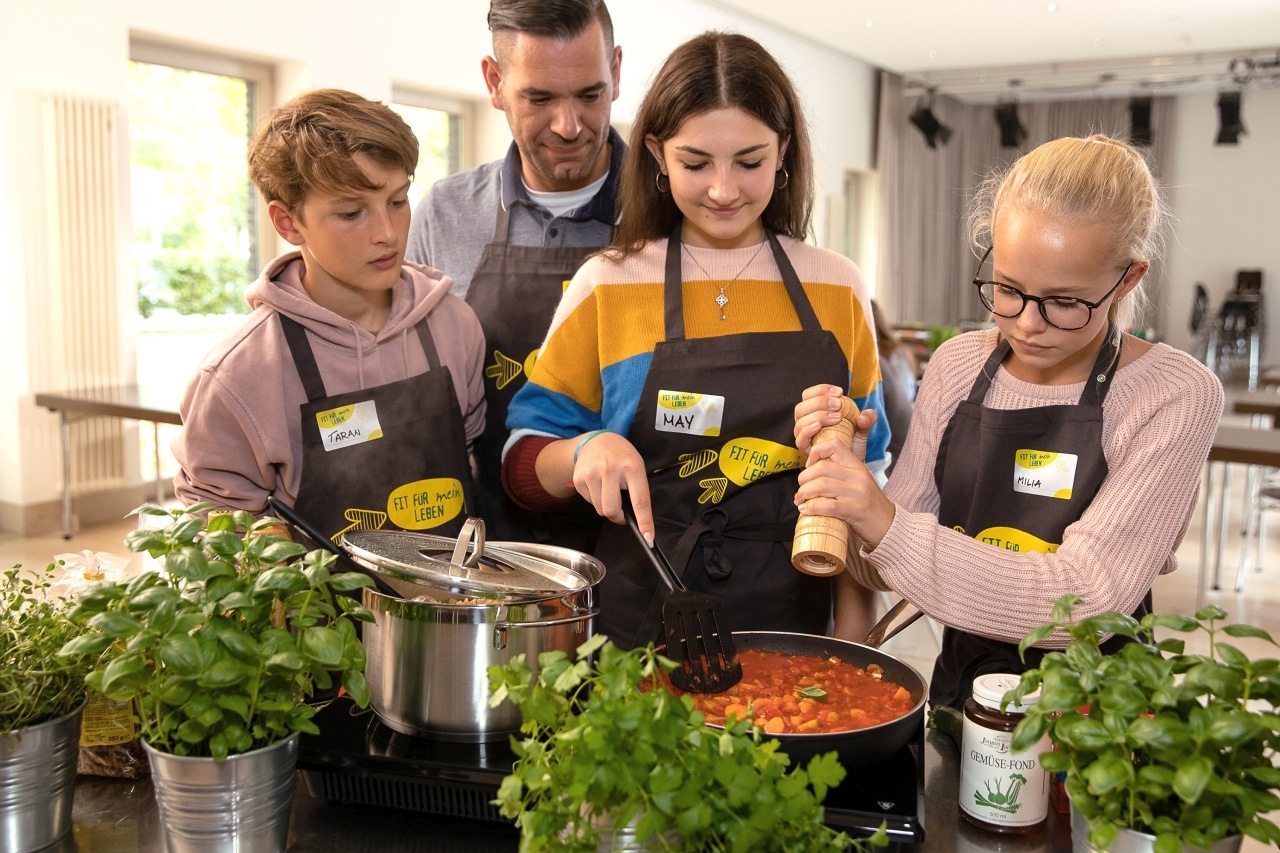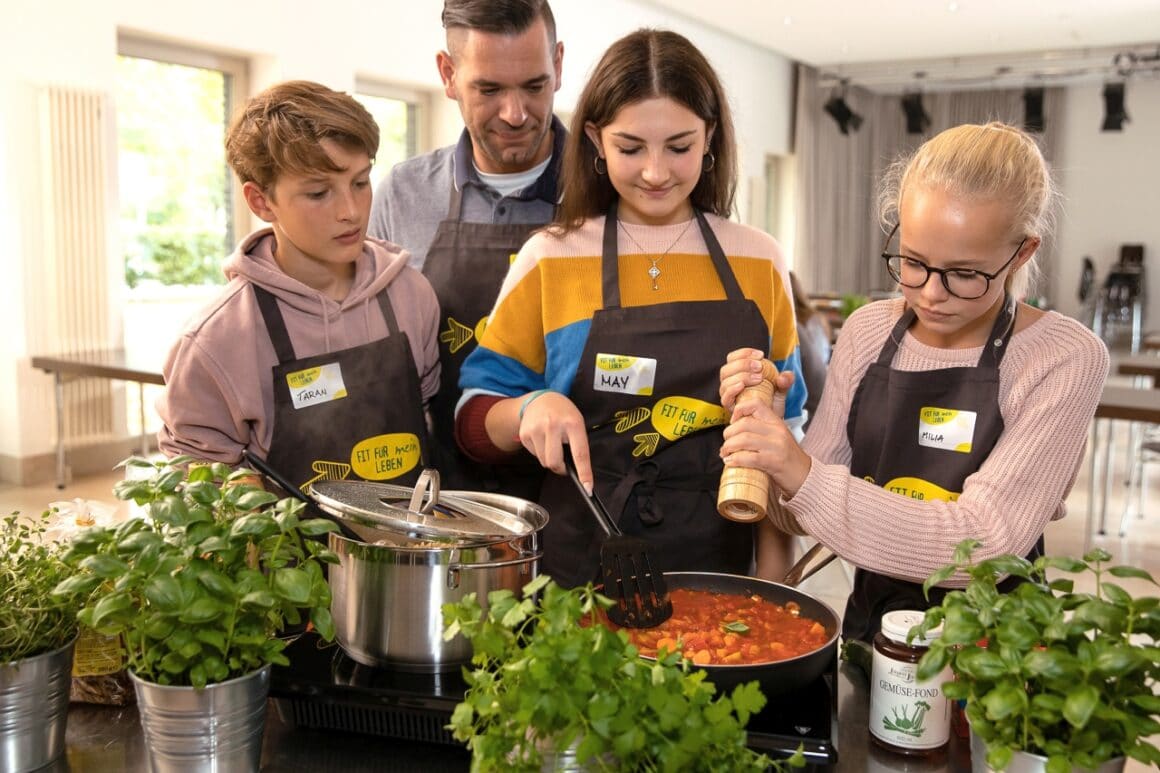 How can I live more sustainably?
Did you know that in a 4-person household annually food worth almost 1000 euros is thrown in the trash can ? This fact is sad, but unfortunately true. But you can easily prevent this by following a few things.
1. first consume, then buy new
Too often we buy food even though the refrigerator is almost full. So we lose track and food goes bad and ends up thrown away. However, this does not really have to be the case and can basically be avoided quite easily. Just don't go shopping until you've used up your groceries. Always check your fridge before you go shopping to make sure you don't have any older products in stock. Otherwise, use these up first before you have to throw them away.
If you prefer to do it the strategic way, then create a weekly plan. That way you know exactly when you need to go shopping again and there's nothing left. As a little reminder, write down what you need to buy on a small notepad.
2. store properly and save money
Food can last longer from scratch if you store it properly. Not everything belongs in the refrigerator, but most vegetables, as well as opened plant drinks and soy products such as tofu and soy yogurt, clearly do. Here the question then arises: where to put in the refrigerator? Fruits and vegetables do best at eight degrees, while alternative dairy products do best at a maximum of five degrees. To organize your refrigerator optimally, place fresh vegetables and fruit in the lowest refrigerator compartment. Tofu, soy yogurt, hummus and other non-fresh products belong on the top shelves of the refrigerator. Optimal storage not only saves money, but also supports the enjoyment of your food and contributes to more sustainability.
Get creative in the kitchen! Conjure up new creations from the leftover ingredients of dishes. This way you will not only provide real variety, but you will also be amazed at how many wonderful possibilities there are to conjure up a delicious dessert from fruits and vegetables with blemishes, for example. For example, from ripe fruit can be made jam or compote. From leftover vegetables you can cook delicious soups, stews or casseroles. So using up leftovers can be a lot of fun, and it's also good for the wallet.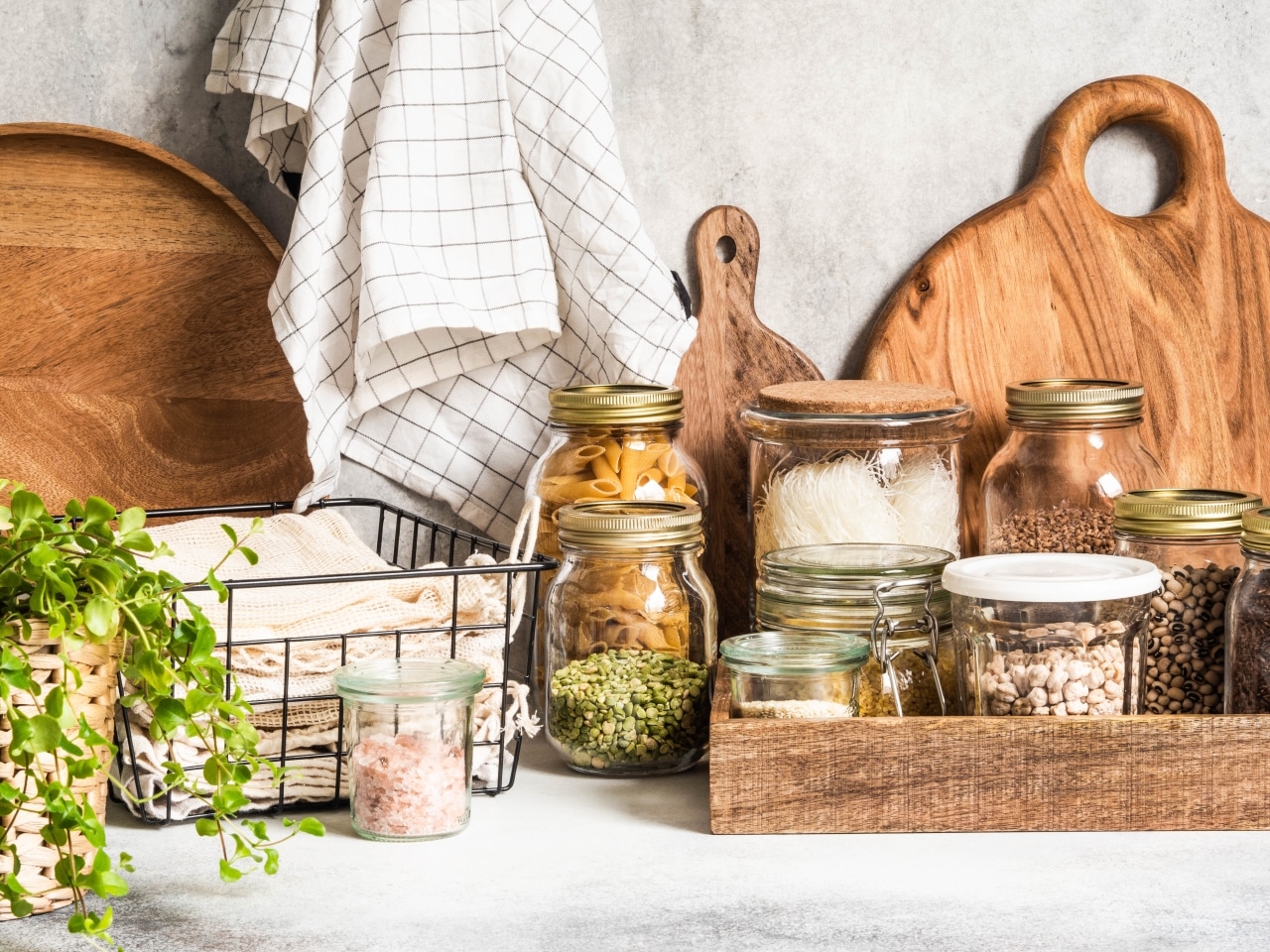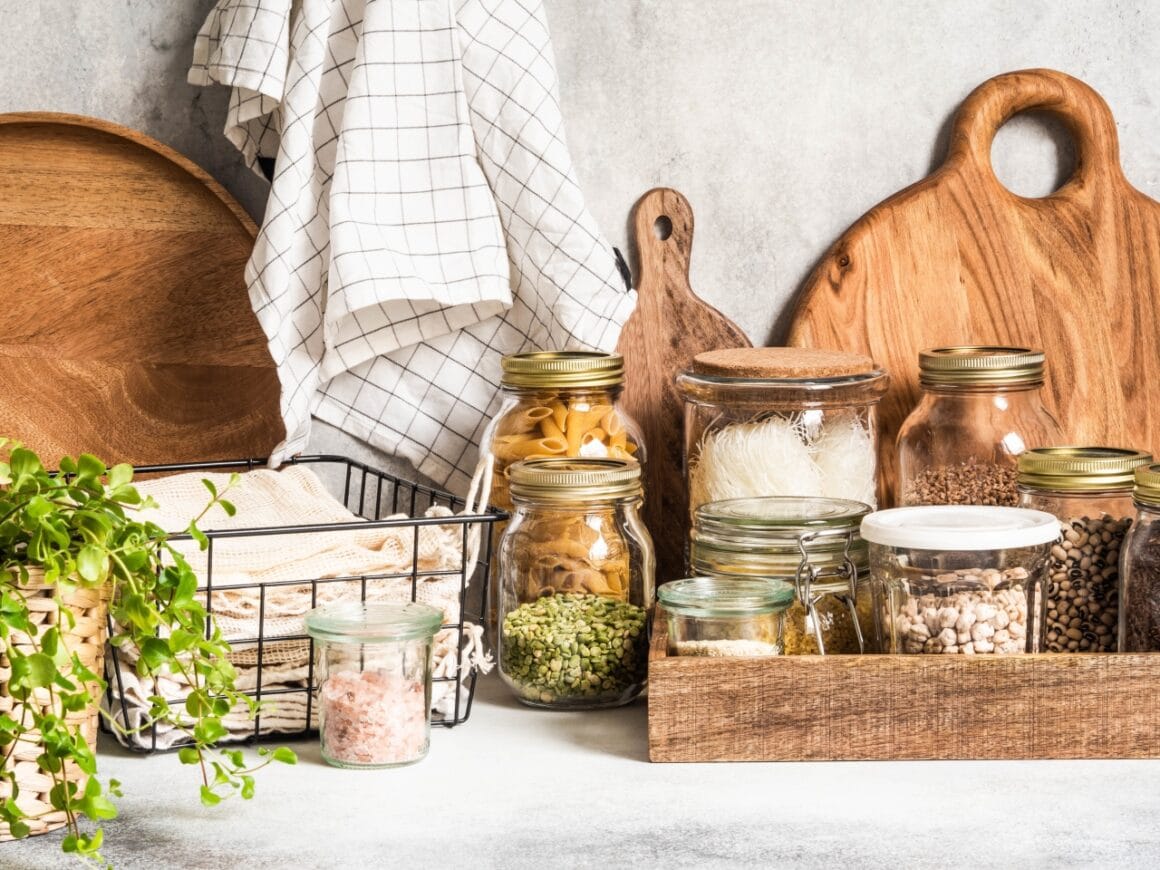 4. expired does not always have to be "bad
Throw it away because something has expired? This is not always necessary. Expired food can still be edible if unopened and stored correctly, even beyond the best-before date. It is best to check beforehand whether the goods are still in order by means of smell, appearance and taste. Do not confuse the best before date with "use by…" – in this case you should dispose of the product after the specified date.
EDEKA Südwest supports the "Food Savers" initiative so that less food is wasted. For example, with the "food rescue bag," customers can save food that is no longer visually perfect from disposal. This represents a valuable step towards a future without food waste.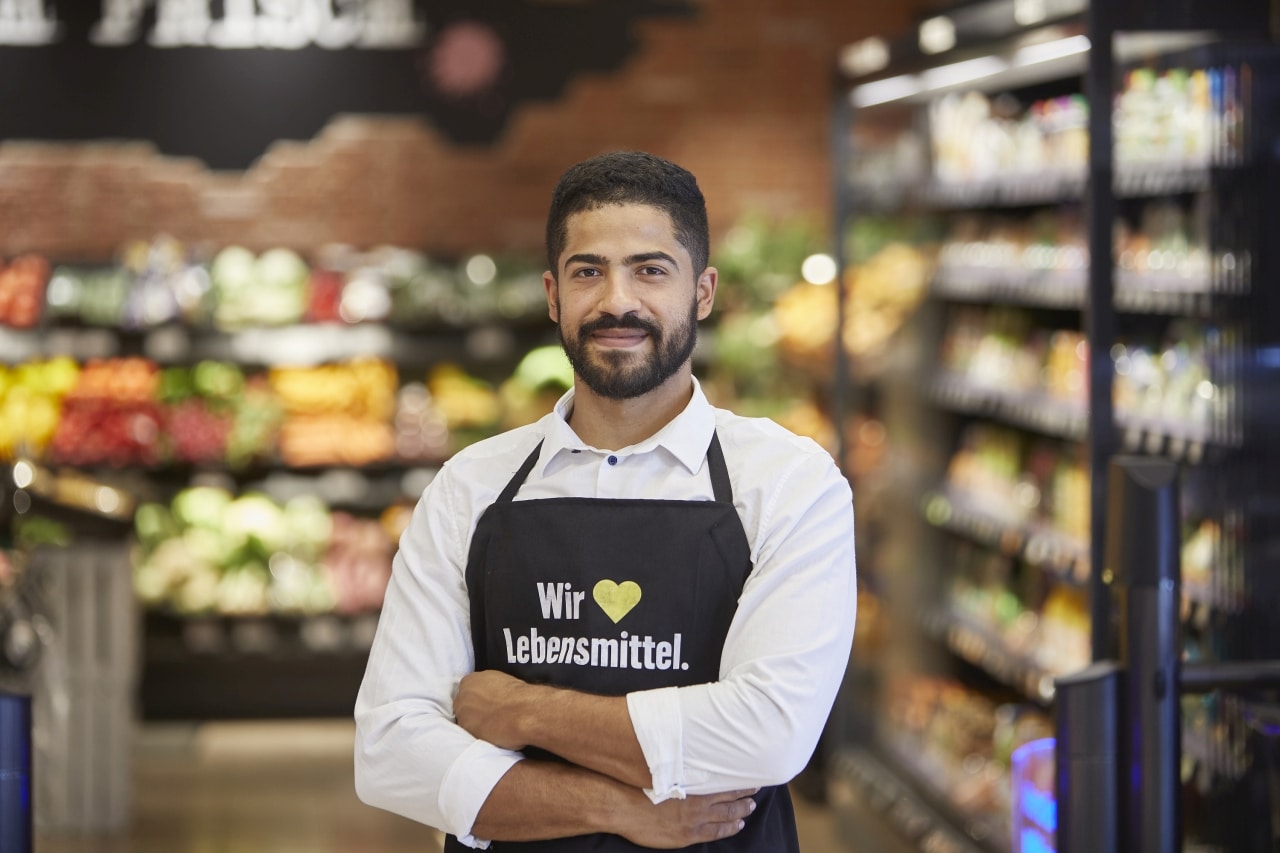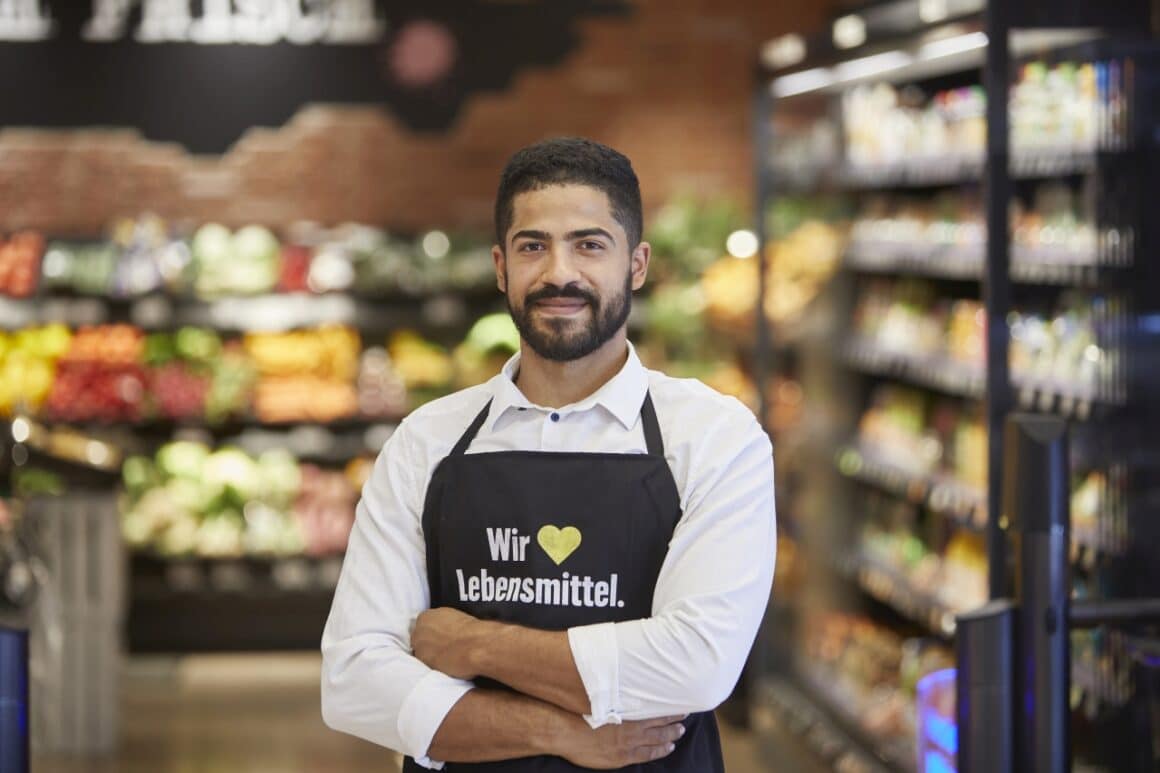 How sustainability works at EDEKA
EDEKA is among those grocery stores that have made it their mission to not only offer high-quality products that promote sustainability, but that are also available at an affordable price. The regional brand "Unsere Heimat – echt & gut" from EDEKA Südwest, for example, has QR codes, which you can simply scan and see more about the processing, the regional content and where it comes from. All products of the brand come from the federal states of the sales area of EDEKA Südwest, are harvested, processed and packaged in the region. The short transport routes protect the environment.
With the new own brand vehappy , EDEKA offers various vegan organic products, in addition there are also plant drinks at affordable prices.
Basically, you will find a large selection of fresh, regional fruits and vegetables, also in organic quality, in all EDEKA stores.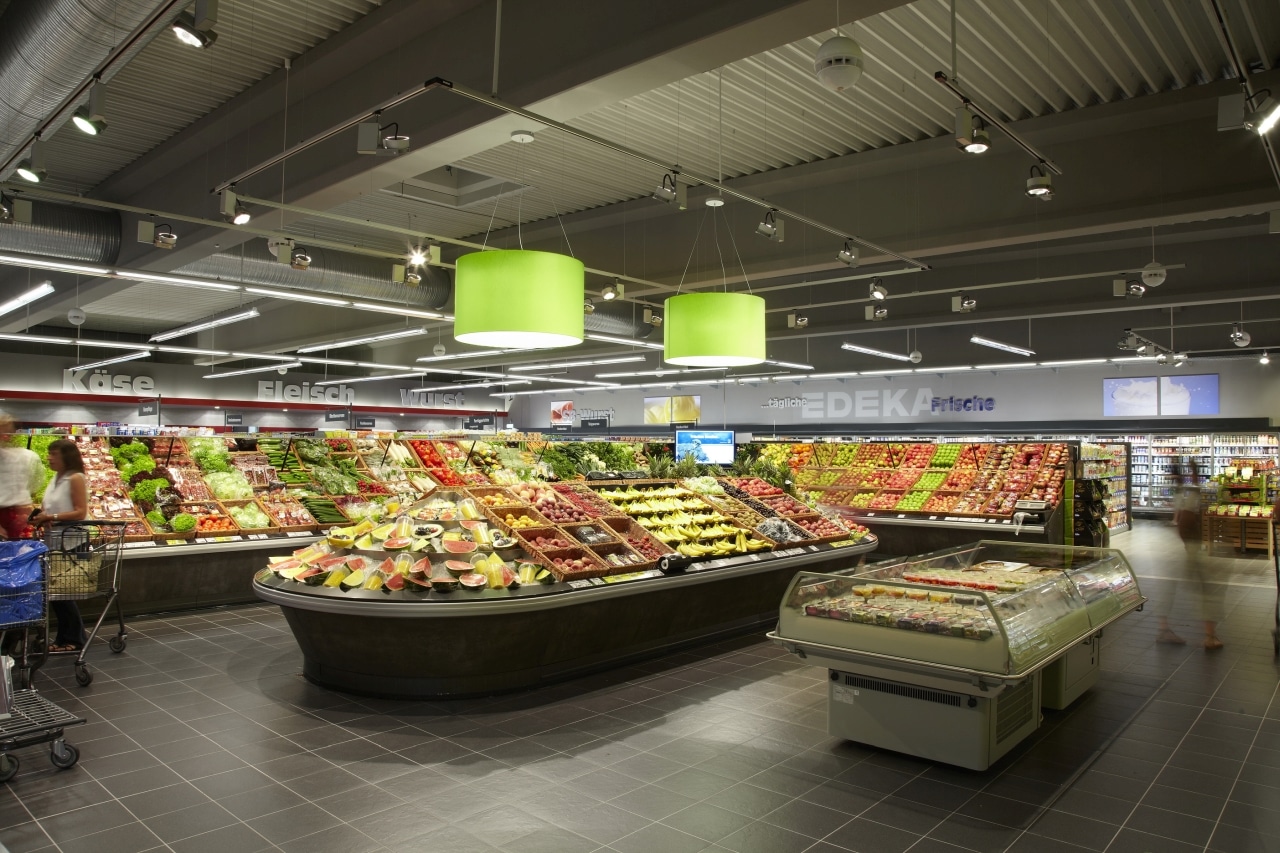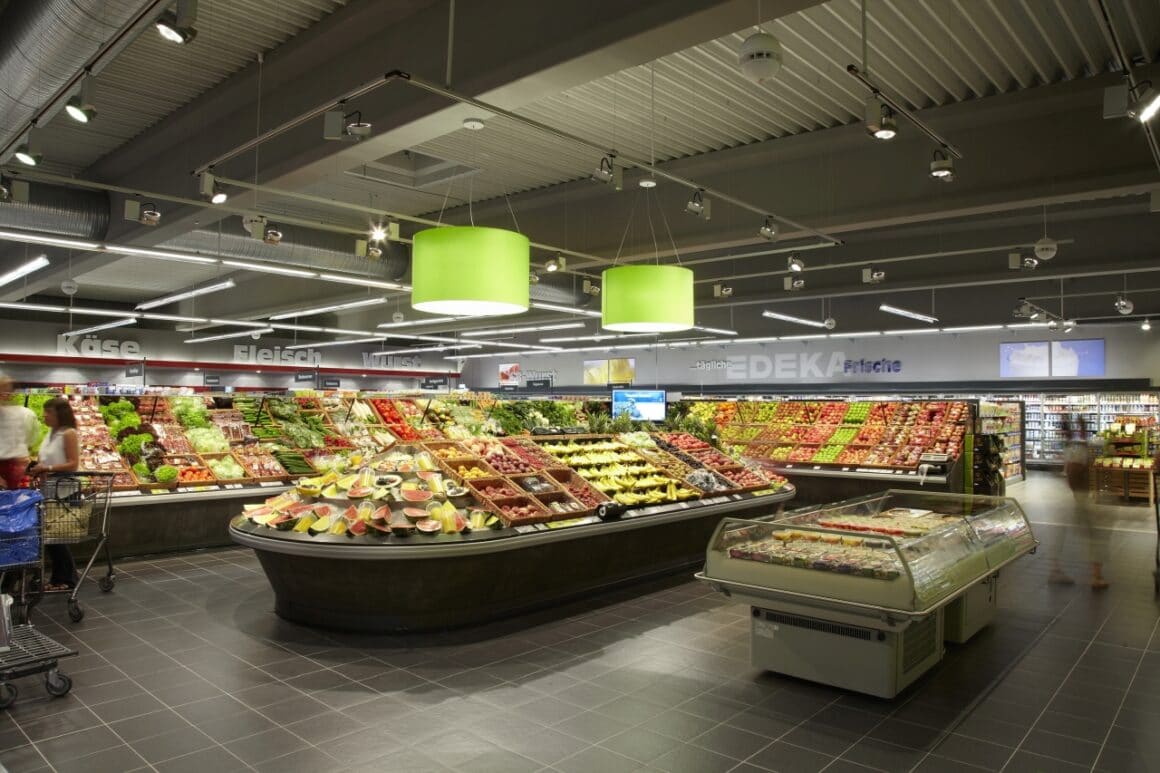 Sustainability at EDEKA Southwest
Sustainability is an essential part of the corporate philosophy of EDEKA Südwest. It is not only lived by employees, but determines their actions. However, EDEKA Südwest goes one step further and sets itself concrete sustainability targets for the year 2025 .
The framework is provided by these four fields of action:
– Responsibility for employees
– Sustainable products
– Environment & Energy
– Social commitment
Every year, EDEKA Südwest reviews whether and what progress has been made with regard to the goals set. In 2020, the sustainability report was published on this subject under the title "Living at home. Securing the Future." was published.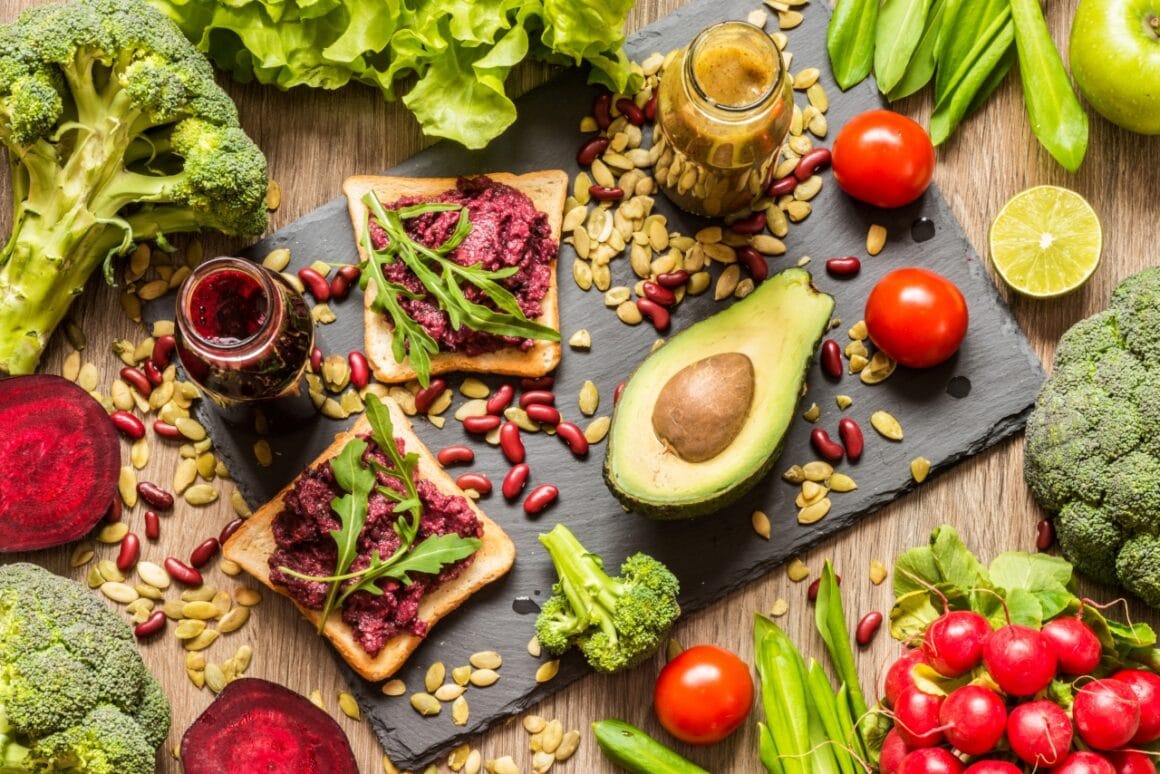 Food rescue bag gives fruit and vegetables a second chance
It's the inner values that count! Because this is the only way to effectively save food. According to the Federal Ministry of Food and Agriculture, around twelve million tons of food end up in the trash in Germany every year. Much of it would still be edible without problems. In order to focus even more on the topic of food appreciation, EDEKA Südwest has launched the pilot project Lebensmittelrettertüte (food rescue bag), in which several independent merchants are already participating.
Not every fruit or vegetable is perfect on the outside. However, the appearance does not change the taste. Nevertheless, fruits and vegetables with small blemishes unfortunately often remain on the shelf. Whether homemade apple compote, juicy banana bread or freshly grated carrot salad – after preparation, only the taste counts.
Thanks to the food rescue bag, fruit and vegetables that are not quite perfect are therefore given a second chance at EDEKA Süd-west. Customers then receive the ready-packed bags at a reduced price. An individual label on each bag provides information about the exact contents. So that even fruits and vegetables with minor blemishes get a fair chance to impress on our plates – and with full enjoyment.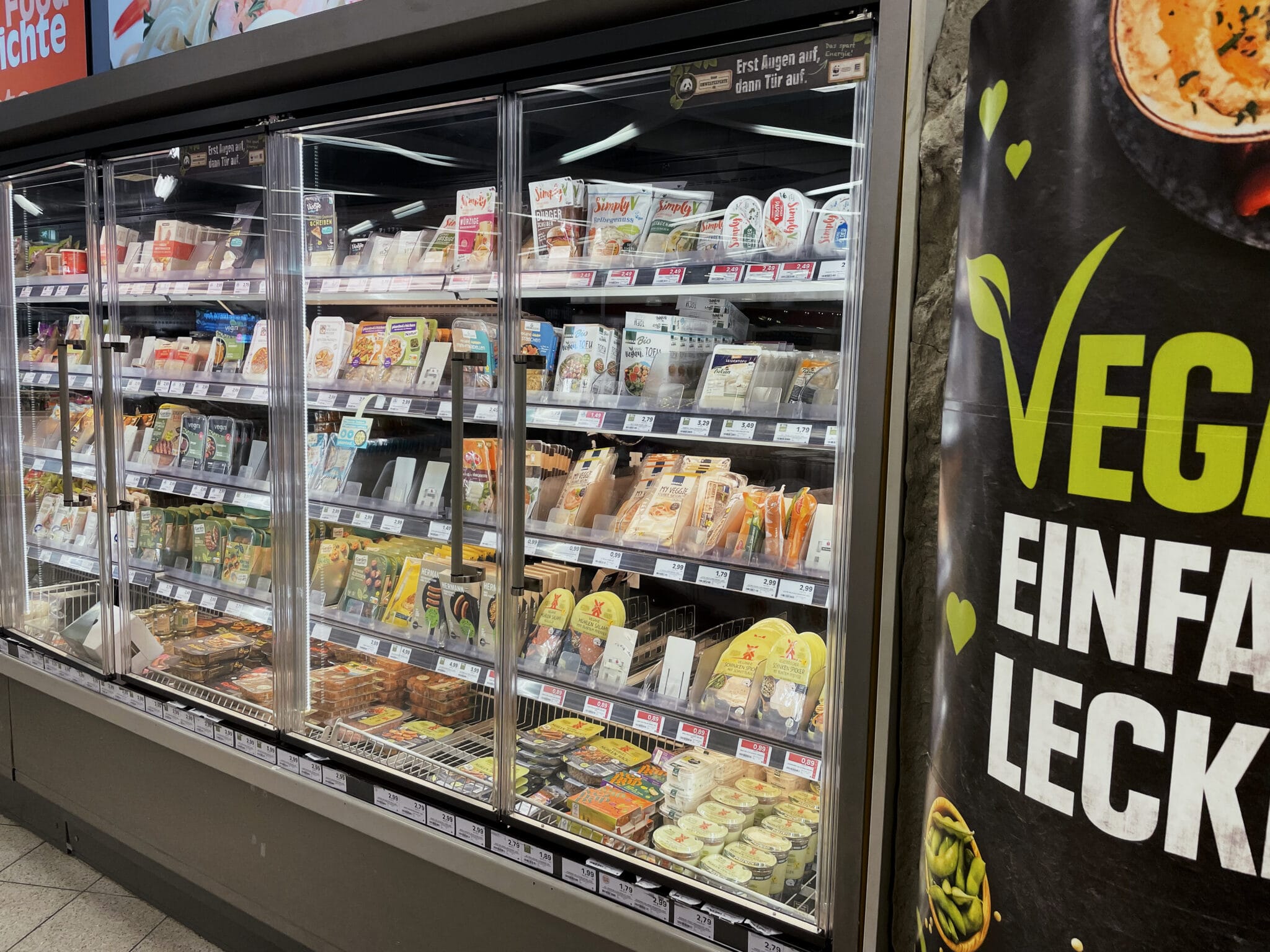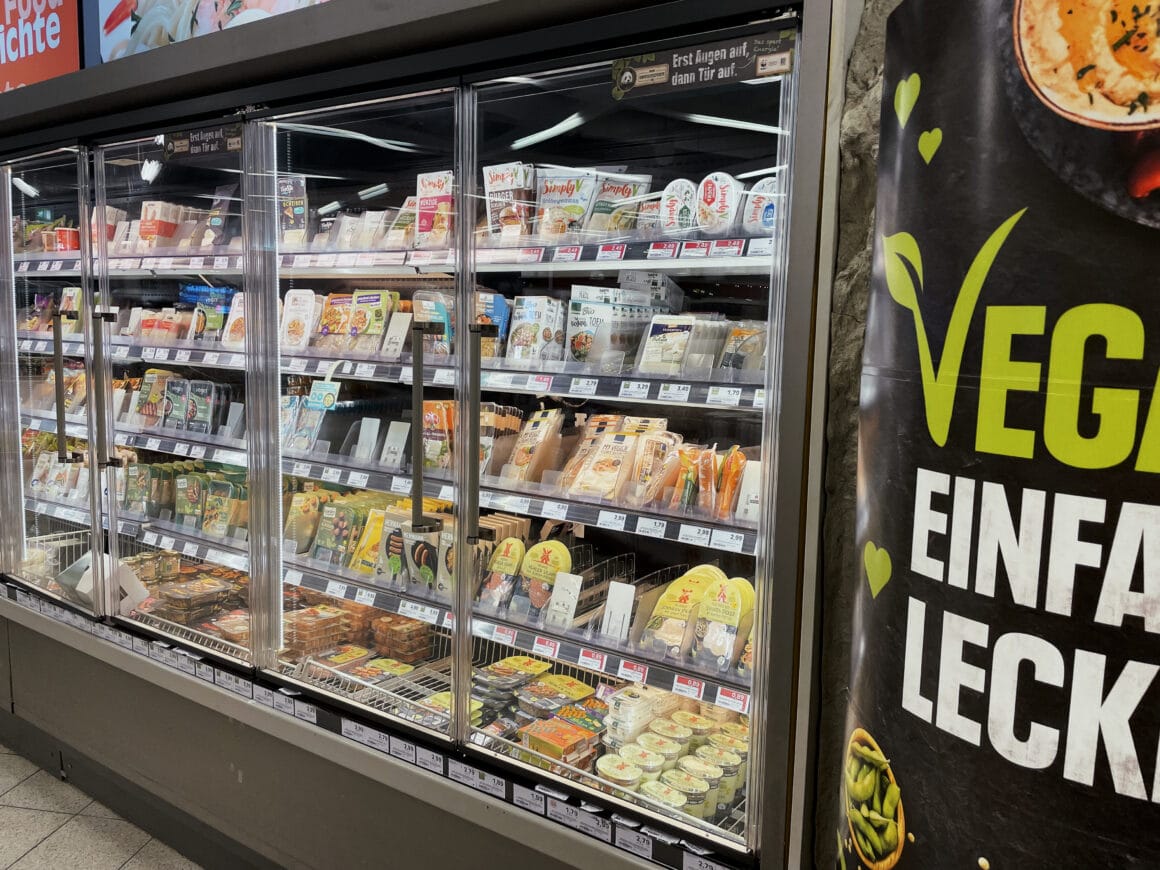 To support vegan, vegetarian and flexitarian diets, EDEKA Südwest is increasingly focusing on a vegan product range.
At the fresh food counters you will find numerous meat-free products from the Vegithek range, such as vegan tea sausage and cold cuts, as well as vegetarian Maultaschen filled with vegetables.
With EDEKA's own brand vehappy, they sell vegan milk alternatives, pickled spiced tofu, and yogurt alternatives based on soy, oats, and more. A selection of fish alternatives can also be found here. The own brand EDEKA Bio+ Vegan also offers a wide selection of vegan spreads, meat alternatives and basic vegan ingredients for cooking and baking.
The drive to keep the ecological footprint as small as possible is more important today than ever before, as the ever-advancing climate change makes clear. EDEKA Südwest also sees itself as having a duty here and has formulated specific tasks for itself. One of the goals is to use as little packaging as necessary or certified materials.
By 2025, 100% of the packaging materials (paper) for EDEKA Südwest own-brand products or self-produced products made of wood or paper will come from recycled or FSC® sources.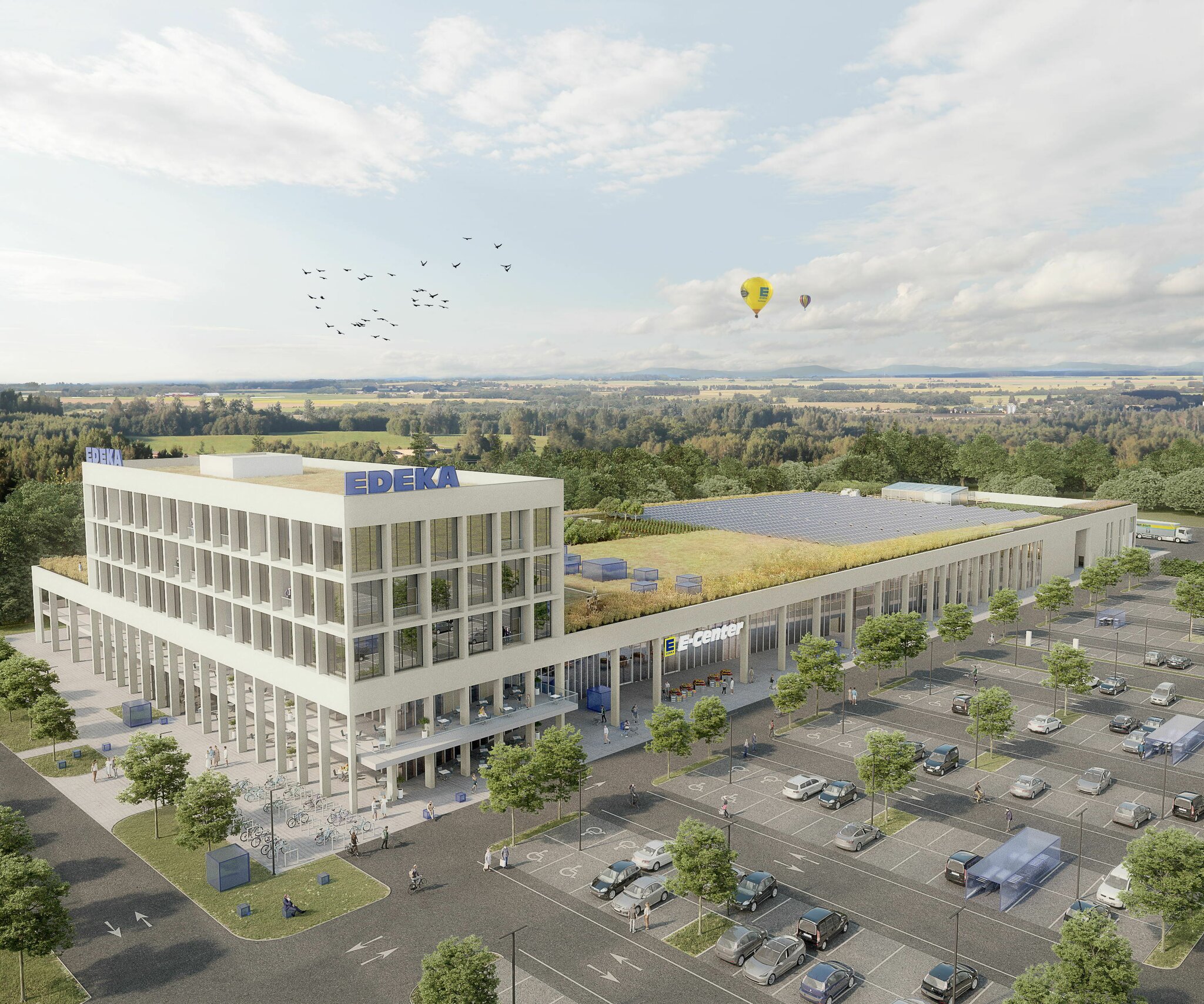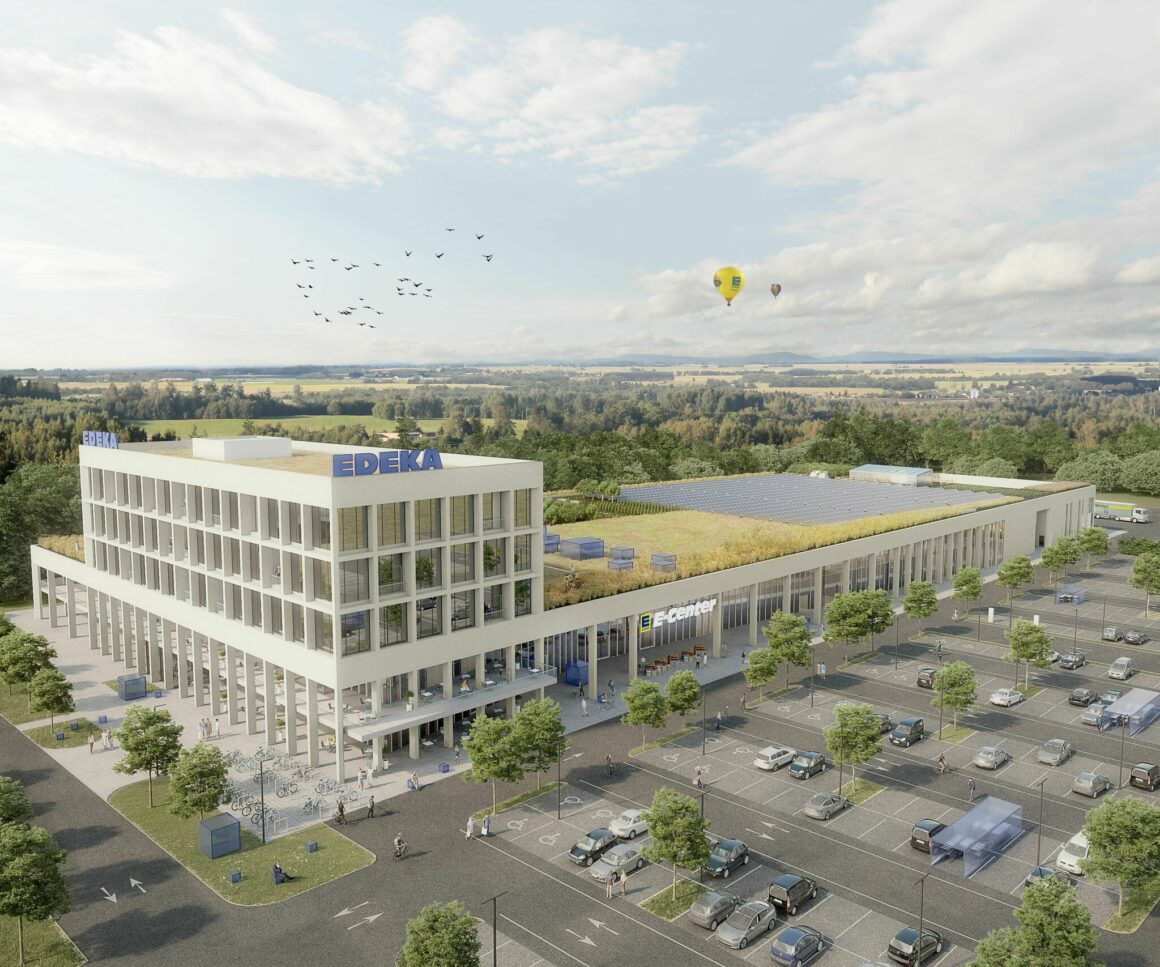 Any building that meets the standards of the "Green Building" program saves a lot of energy. Although the European Union program was discontinued in 2014. EDEKA Südwest nevertheless continues to apply the program's criteria. Our goal is for 100 EDEKA Südwest stores to meet Green Building requirements by 2025, which means that they will be 25 percent below the legally required primary energy demand.
For example, there are plans to replace the E-Center at the Offenburg headquarters with a new building. The E-Center will also set new standards in terms of sustainability. The building will comply with energy efficiency level 40 and thus with a particularly high energy standard that far exceeds that required by law. Fossil fuels are completely dispensed with to supply the building with energy. A 400 kWp photovoltaic system on the roof, which is greened throughout, will cover almost all of the building's energy needs. Above the entrance, a service center with office space and an approximately 1,000-square-meter training area, including a landscaped outdoor area, is to be built as a wooden structure. LED lighting, a CO2 refrigeration system and a highly efficient heating system with heat recovery using the latest technology are also part of the energy concept of the planned store.
By 2050, EDEKA Südwest has set itself the goal of reducing CO2 emissions by 50% compared to 2009. In 2019, EDEKA Südwest was able to reduce its CO2 emissions – compared to the base year 2009 – by 55 percent (in relation to the Group's external sales). This means that the company has already achieved its 2050 target.
Southwest Both for food, cosmetics, and cleaning agents – palm oil has many uses. To the detriment of the environment, rainforest is often cleared to make room for plantations. EDEKA Südwest wants to counteract this and only use palm oil from certified cultivation for all EDEKA Südwest own brands, as well as self-manufactured products, from 2025 at the latest.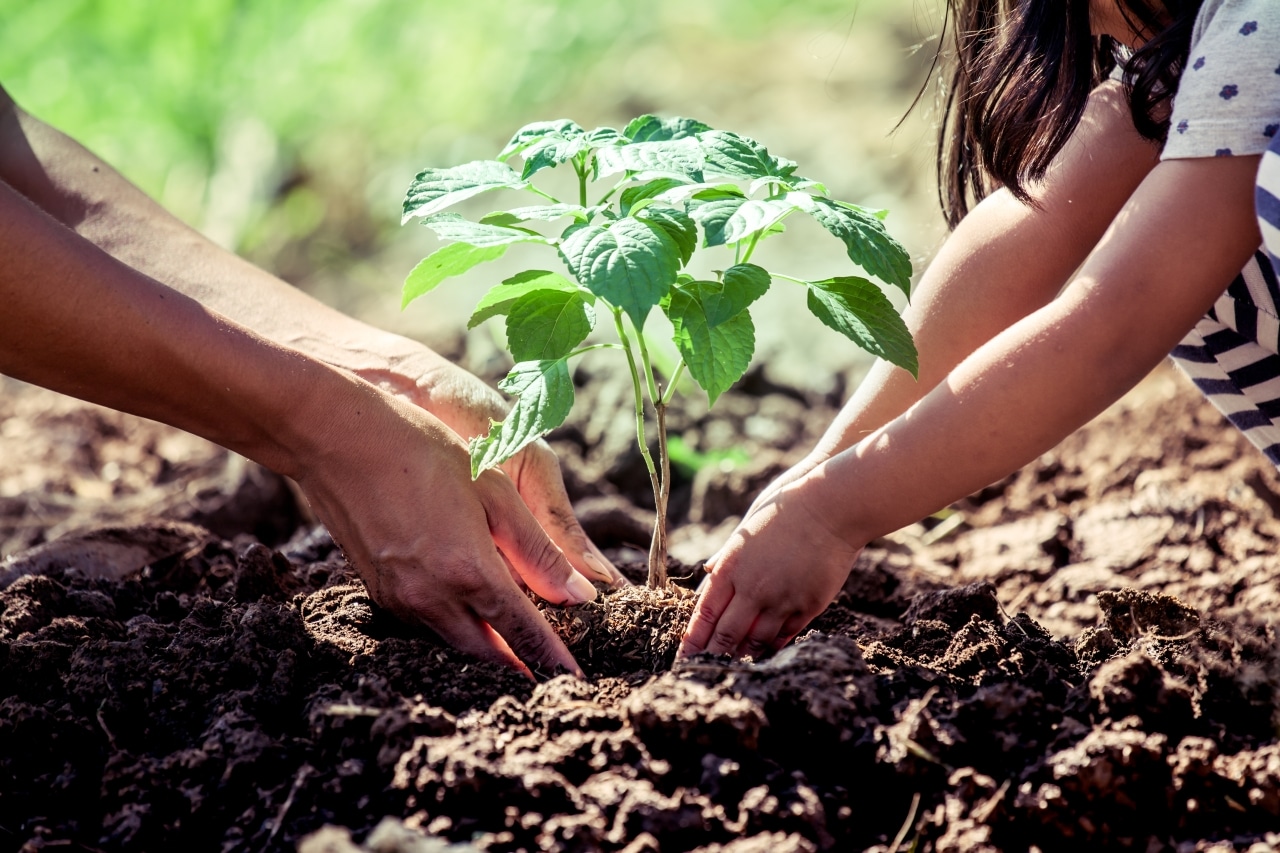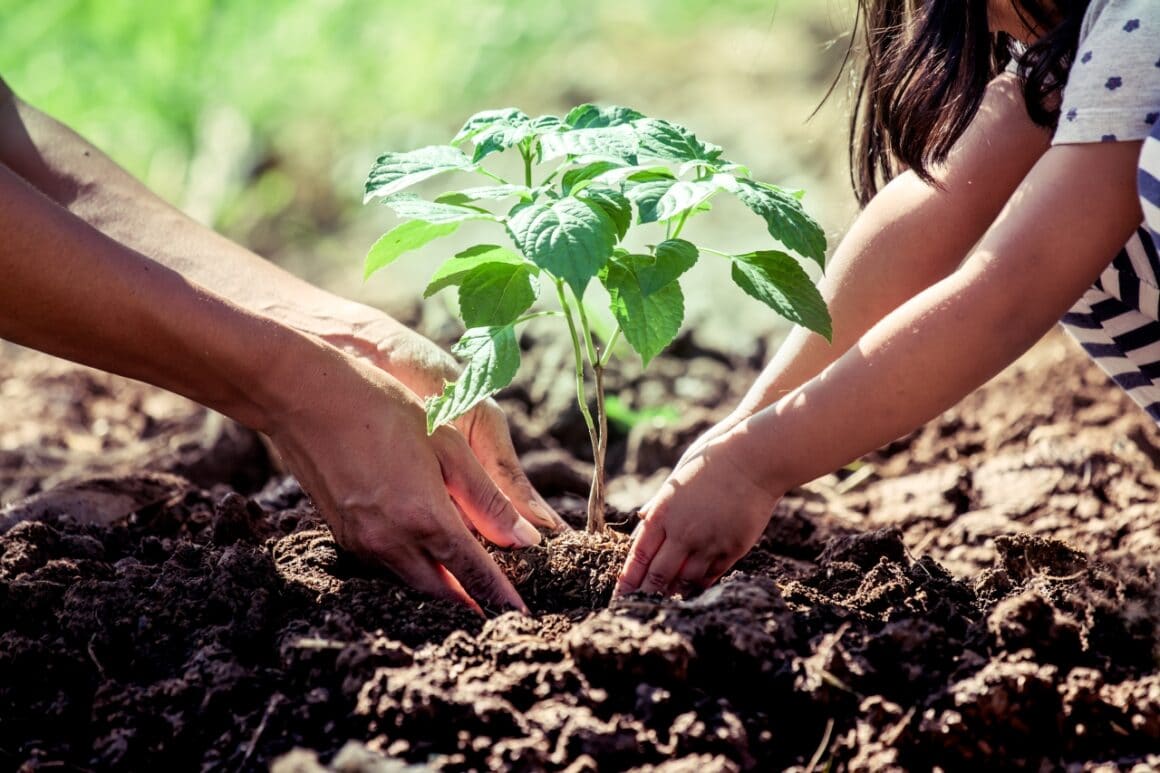 Sustainable shopping & automatically donate to nature conservation projects
In some EDEKA Southwest stores you have the opportunity to plant trees by shopping with a reusable container! Here's how easy the tree planting card works: buy a reusable net, fill it with fruits and vegetables of your choice. Purchase with the fresh box at the service counter and show it at the checkout along with the tree planting card.
You get one point for that. At 10 points, simply drop the collection card into the boxes in the store.
For every card inserted, a tree is planted around the market. EDEKA Südwest wants to plant 500,000 trees by 2025 as part of the annual tree planting campaign and with the help of the tree planting card. In 2020, there will already be 109,400 trees.
You can find out more at Sustainability Report 2020.

In the context of the action "our homeland & nature" donates EDEKA southwest for each sold herb pot of "our homeland – genuine & well BIO" a part of the proceeds to nature protection projects in the region. Since 2014, this has already raised more than 490,000 euros, which have been distributed among around 210 projects.
In addition, you can avoid plastic waste by using the reusable bag or reusable cup at the market bakery (bakery branches in EDEKA markets, among others) in addition to the fruit and vegetable net and the reusable box at the service counters, in order to shop in a more resource-friendly way.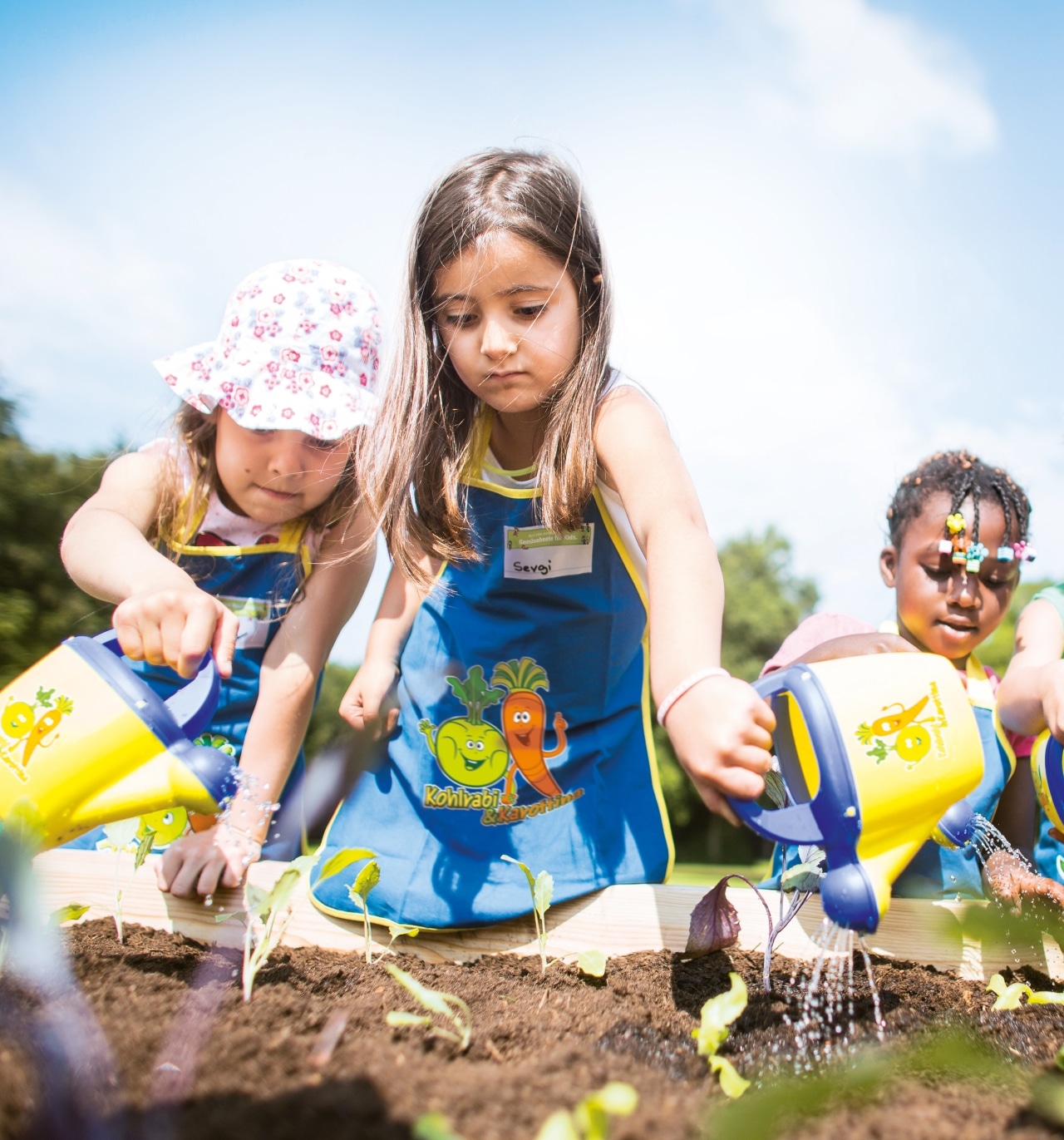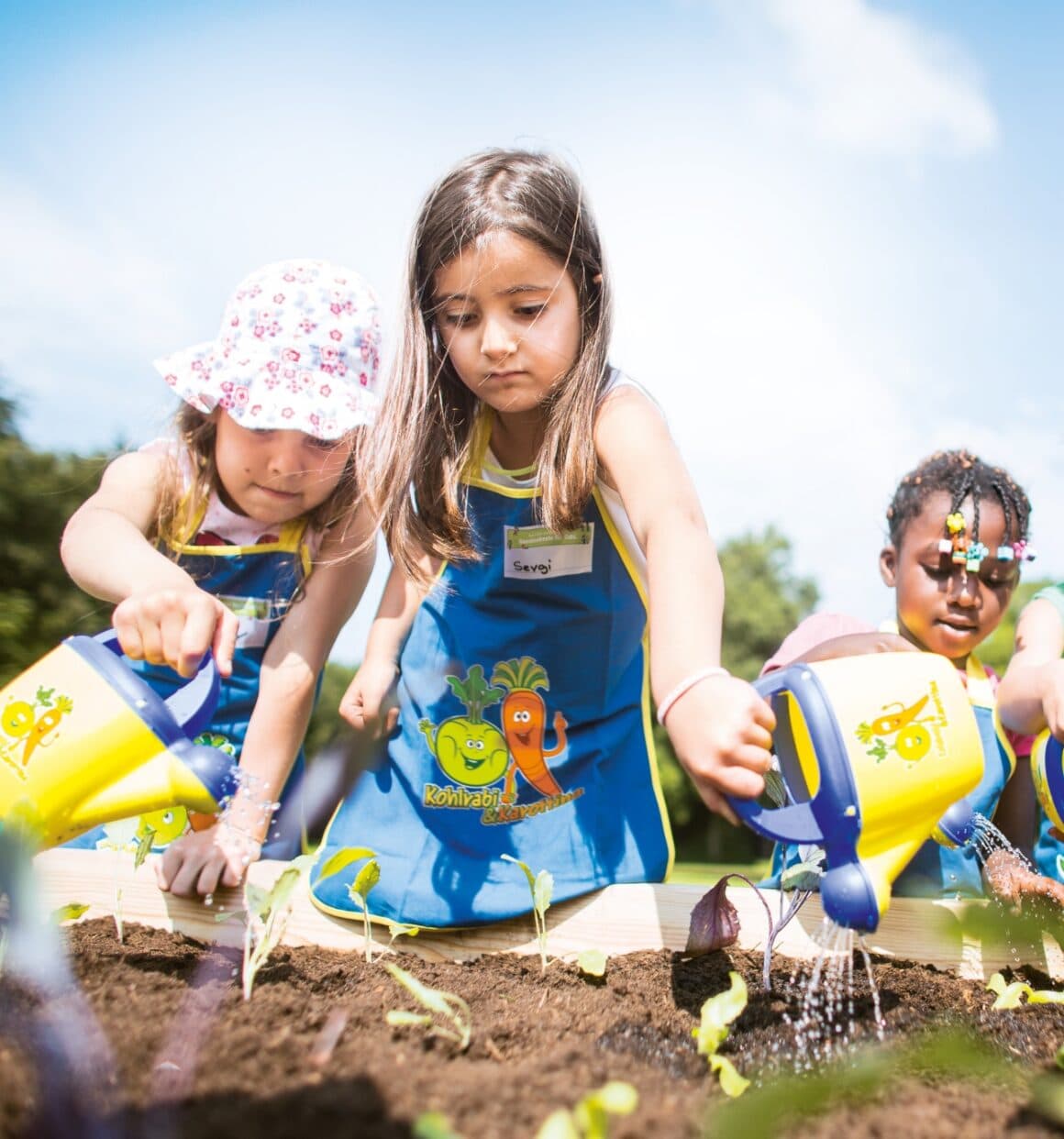 Vegetable beds for children
Sustainable and balanced nutrition starts in childhood.
With the project "Vegetable Beds for Kids", the EDEKA Foundation wants to bring children into contact with the topics of eating habits and appreciation for food at an early age. By 2025, there should even be 2,000 beds. This year they have already surpassed it with 2671 beds. A complete success!
Your shopping - a ballot for tomorrow's world
Sustainability is therefore a topic that will be with us for a long time to come. While we can't stop climate change and unnecessary food waste overnight, we should realize that every action we take has an impact on our environmental footprint. Even a small change in your everyday life can make a big difference. Every purchase is a ballot for tomorrow's world.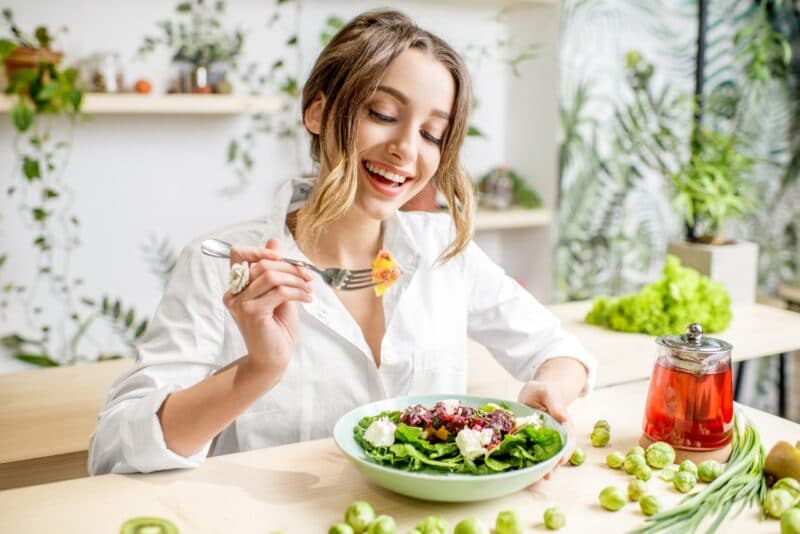 "And what else can you eat?" – vegans have to ask themselves this question again and again. Today we would like to show you that the world of vegan nutrition…
Read more "
You want to support the work of This Is Vegan?
On our pages you will find so-called affiliate links. If you buy your favorite products through them, we will receive a commission.
By buying sustainable reusable cups from us you support the charity Papillon &/or Sea Shepherd.
Alternatively, you can follow us here on Instagram here directly support:
Fotos: EDEKA / Shutterstock
Advertorial / Dieser Artikel ist in Zusammenarbeit mit EDEKA Südwest entstanden
Please install and activate Powerkit plugin from Appearance → Install Plugins. And activate Opt-in Forms module.