Sustainable year planner – Dresden start-up launches the grass paper revolution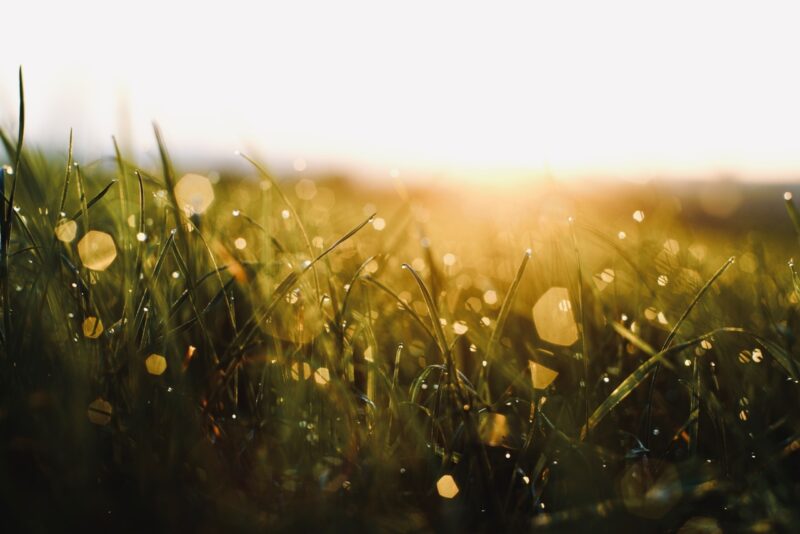 In today's digitized world, paper creates a haptic experience that we value far too rarely. Nevertheless, many people prefer to resort to the analog form when they want to read books. Unfortunately, this is often not environmentally friendly. Think again! Meanwhile, a new sustainable raw material is available to the paper and packaging industry that could revolutionize book production: grass fiber. We took a closer look at a publishing house that produces on the basis of this raw material and take a closer look at the grass paper for you. We are also giving away 3 year planners at the end of the article – so read carefully.
Grass paper: The sustainable raw material for vegan novels, year planners and notebooks
Matabooks is a young start-up from Dresden that is Germany's first publisher to offer vegan novels, year planners and notebooks made from grass paper.
The idea originated in 2014 together with the German Environmental Federation, the Paper Technology Foundation (PTS) and the Rheinische Friedrich-Wilhelm University in Bonn as a research project investigating the suitability of grass as a raw material for paper production. In May 2015, it was confirmed that grass can be used for the production of corrugated board as well as cardboard and graphic papers. However, up to now, only packaging has been made from this material. For book production, grass did not yet play a role here. Matabooks therefore came up with the idea of developing books that not only have an improved eco-balance, but are also free of animal components and meet the technical requirements of book production.
Because the publishing house pays attention to fairness and sustainability not only in the materials, but also in the entire manufacturing process. Thus, the books are largely handmade and are biodegradable. In addition, the publisher does not use animal components such as bone meal, bookbinding glue or dyes of animal origin in the printing ink. Founder Kay Hedrich wants to give his clientele the opportunity to contribute to environmental, climate and animal protection with his vegan and sustainable print products.
Grass as a new raw material for paper #becauseeverytreecounts
Grass is the basis for the grass paper and grows in many places in Germany right on the doorstep. As a result, the transport distances between the harvest and the paper mill are short – only about 100 kilometers on average. Compared to paper made from wood, this reduces CO2 consumption by up to 75%. The processing of the grass and the production of the paper is also environmentally friendly, resource and climate friendly. No chemical processing is necessary for the production of grass fibers; it takes place purely mechanically. Up to 50% of wood pulp could be replaced by grass fiber. In terms of functionality, quality and appearance, they are in no way inferior to wood. In this way, the demand for wood and thus the cutting down of trees could be greatly reduced.
Sustainable printing inks without mineral oils
The start-up also pays attention to sustainable, vegan raw materials when selecting colors. The organic inks used by Metabooks are mineral oil-free. Mineral oils are cheap, but are distilled from petroleum and have a negative impact – both on people and nature. Therefore, the ingredients containing mineral oil are 100% replaced by ingredients based on vegetable oil. The palm oil-free paints are vegan and based on tree resins as well as linseed and soybean oil. Colors made on the basis of animal testing, they exclude in principle. Provided the print products are composted, the inks are more biodegradable than exclusively mineral oil-based inks.
Samaya "Equality" - the vegan year planner 2022 for the good cause
Still looking for a sustainable year planner for 2022? Then we recommend Germany's first V-Label-certified annual planner !
This calendar for 2022 is bilingual (German, English) and smells slightly of grass. So you always have your summer meadow at hand! With its animal design, it offers you a well-structured weekly and monthly overview as well as plenty of space for notes or to get creative yourself. The Samaya "Equality" year planner was published together with the animal rights organization PETA Deutschland e. V..
"Samaya" means "time" in Sanskrit. With the year planner Metabooks wants to express that you should take time for personal appointments, plans and dreams, for your loved ones or yourself.
For each copy sold, €1.00 will be donated to PETA. A special eye-catcher: The motifs in the calendar were illustrated by Tanja Kammler and address the topic of animal rights. Very contemporary, minimalist designs that carry a "message". With a special attention to detail.
Can be used as eco-friendly year planner, calendar, notebook, planner, diary, weekly planner or appointment planner. Perfect as a sustainable Christmas gift for you and your loved ones.
By the way, you can get it here or directly on the website.
Can I write normally on grass paper?
Yes. On the grass paper you can use all the colors and pens you can imagine. Thanks to its natural robustness, ink does not fray or bleed through on the reverse side. However, be sure to let fresh paint dry before closing the book or turning the page.
Our tip: If you also want to write in your annual planner in a particularly sustainable way – the organic pencils for planting after use from Sprout World. Available here.
Sustainable and stylish - win annual planner from Metabooks
The print products from Metabooks are not only sustainable and vegan, but also convince with their minimalist designs. That's why you can be especially happy at this point, because we are giving away three year planners for 2022 from Metabooks on Facebook and Instagram. Stop by now and win!
You want to support the work of This Is Vegan?
On our pages you will find so-called affiliate links. If you buy your favorite products through them, we will receive a commission.
By buying sustainable reusable cups from us, you support, for example, the Papillon mercy farm.
Alternatively, you can follow us here on Instagram here directly support:
Please install and activate Powerkit plugin from Appearance → Install Plugins. And activate Opt-in Forms module.