Vegan running shoes: sustainability and performance in harmony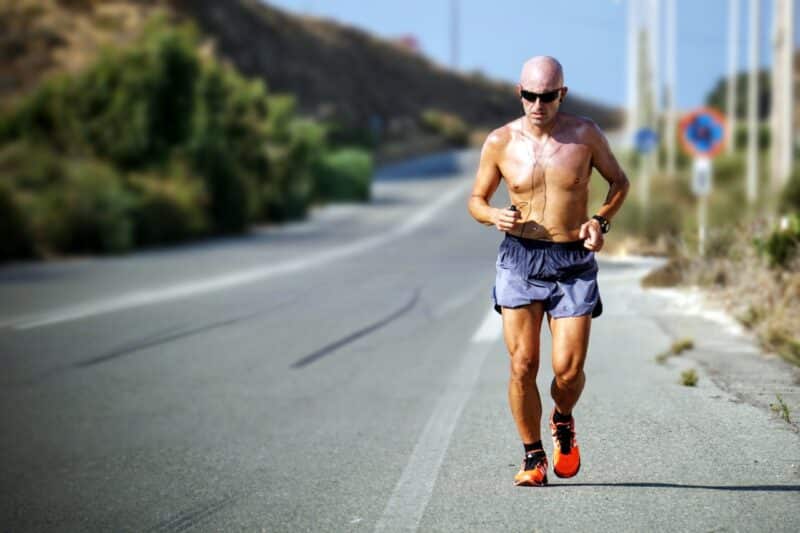 Jogging - really take off with the right techniques and running shoes!
Running is not only a great way to stay fit, but also an activity that many people consider an expression of their lifestyle. For vegans, however, the question often arises as to whether they can reflect their beliefs in their sports gear. This is where vegan running shoes come into play. In this article we will look at the specifics of vegan running shoes, what vegans should look for when choosing them, and what benefits these shoes can offer.
In addition, we present our favorite documentary on the topic of "vegan jogging" and show you the best vegan running shoe (from Germany)!
What should vegans look for in vegan running shoes?
There is a growing selection of vegan running shoes available these days for joggers who want to avoid animal products. Many renowned sports brands have recognized that there is a demand for vegan options and offer corresponding models. Here are some popular brands that offer vegan running shoes:
These brands are just a few examples of the variety of vegan running shoes on the market. It is important to note that not all models of a particular brand are vegan, so it is advisable to carefully check the product descriptions and information or, if necessary, contact the manufacturer's customer service to ensure that the selected shoes are indeed vegan.
Our favorite: Infinite Running - high durability vegan running shoes
The concept of "Infinite Running" shoes is based on the idea that runners can adapt their shoes to their individual needs. Instead of having to buy a new shoe when conditions change or shoes wear out, runners can simply replace certain parts of the shoes. This extends the life of the shoes and at the same time reduces the environmental impact.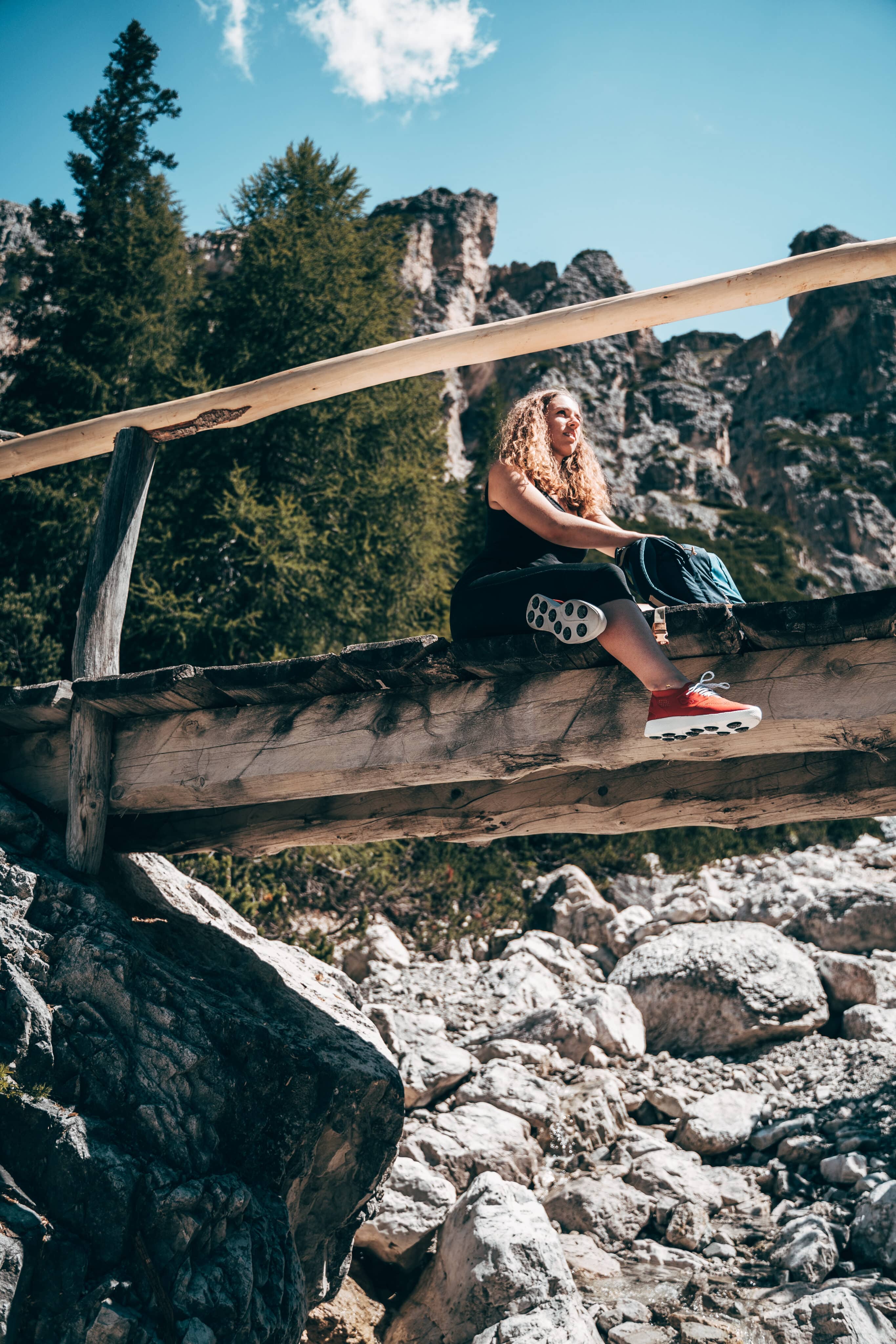 Sustainability at Infinite Runnung
The "Infinite Running" running shoes are an excellent choice for environmentally conscious runners. They are characterized by their outstanding sustainability, which makes them an environmentally friendly option on the market. In the development and production of these shoes, the company Infinite Running attaches great importance to environmental protection and sustainability.
An important aspect is the choice of materials. The running shoes are made of recycled materials such as recycled polyester and recycled rubber. The use of recycled materials reduces waste and conserves natural resources. In addition, harmful chemicals are not used in the production process, which protects both the environment and consumer health.
Infinite Running is also committed to a sustainable production process. The shoes are manufactured in factories that meet strict standards for environmental protection and social responsibility. The company works closely with its suppliers to ensure that ethical and environmental principles are adhered to.
Another aspect that underlines the sustainability of the "Infinite Running Shoes" is their durability. High-quality workmanship and robust materials make them particularly durable and resistant to wear. This reduces the need for frequent replacement purchases and helps reduce the environmental footprint.
In conclusion, the "Infinite Running Shoes" are a responsible choice for environmentally conscious runners due to their sustainable materials, eco-friendly production process and durability. With these shoes, sports enthusiasts can not only improve their performance, but also make a positive contribution to the protection of our environment. More on the subject of sustainability can be found transparently here on the website .
The advantages of running shoes with interchangeable parts
Running shoes with interchangeable parts offer a number of advantages for runners. On the one hand, they allow individual adaptation to different surfaces and weather conditions. For example, if the sole of the shoe is worn out, it can be easily replaced with a new sole that will provide better grip. This not only increases safety while walking, but also comfort.
Another advantage of running shoes with interchangeable parts is the cost savings. Instead of having to buy new shoes regularly, runners can simply replace the worn parts. This leads to long-term savings and ensures that the shoes are always in optimal condition.
Infinite Running vs. Traditional Running Shoes
The comparison between Infinite Running shoes and traditional running shoes is important to understand the advantages and disadvantages of both options. Traditional running shoes often offer less customization options and require the purchase of a new pair when conditions change. On the other hand, they are usually ready to use and do not require any additional configuration.
Infinite Running shoes, on the other hand, offer the possibility of customization and longer life. However, they require more effort in the selection and replacement of parts. The choice between the two options depends on the individual preferences and requirements of the runners.
What should vegans look for in vegan running shoes?
Running tips from Infinite Running founder Nico Russ:
Infinite Running - tested by Galileo:
Our conclusion on vegan running shoes:
We have intensively tested the vegan running shoes for jogging. Our result: Wow! They feel like a second skin and make you feel like you're floating across the floor without even the slightest bit of weight. The interchangeable pimples not only make the shoe something very special and individual, but also give noticeably more depending on the surface – this gives you the perfect running feeling.
On top of that, founder Nico Russ relies on short production routes for his shoes and produces sustainably in Germany. In addition, its materials are vegan and also produced 100% climate neutral.
Discount code for Infinite Running shoes:
So that our readers can also test the shoes, we have been able to negotiate a discount of a whole 15%. Take your chance to break in this sustainable running shoe and start the 2023 running season with it.
Use the code this-is-vegan to get 15% off your total order.
New in the range: Frontier - lightweight hiking shoe for the outdoor season 2023
Brand new is the Frontier lightweight hiking boot, developed in conjunction with a team of outdoor experts. Perfect for any outdoor experience and weatherproof.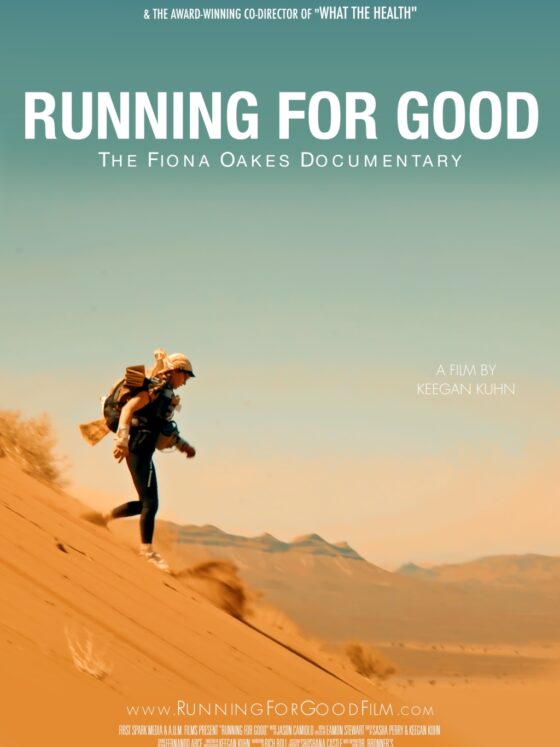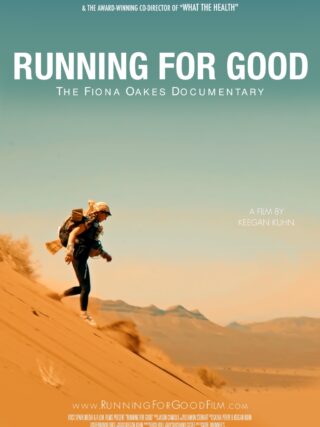 Docu-Tip: Running for good
"Running for Good" is an inspirational documentary that follows the life and career of ultramarathon runner Fiona Oakes. This remarkable woman has completed some of the toughest and most extreme running events in the world despite the challenges she has faced in her life, including losing a knee joint as a teenager.
The documentary paints a heartwarming portrait of Fiona as someone who makes the impossible possible. She is not only a passionate runner, but also a dedicated animal rights activist who runs an animal welfare club and advocates for a vegan lifestyle.
The filmmakers provide insight into Fiona's impressive accomplishments and the deeply held beliefs that drive her. Spectators can follow her journey through several ultramarathons, including the infamous Marathon des Sables, a 251-kilometer run through the Sahara Desert that she has completed multiple times.
At its core, "Running for Good" tells a story of determination, compassion and an unwavering will to fight against life's adversities. It shows how Fiona uses her love of running to raise awareness and support for the cause she cares about – animal welfare. It's a life-affirming documentary that encourages you to push your limits and stand up for what you believe in.
👇🏼 Mehr aus der Vegan-Community findest du auf Instagram! 👇🏼
This Is Vegan unterstützen - so geht´s!
Auf unseren Seiten findest du Affiliate-Links. Wenn Du deine Lieblingsprodukte über diese kaufst, erhalten wir eine Provision, womit du uns unterstützt.
Alternativ kannst du uns auf Instagram, TikTok, YouTube,  Linkedin oder Pinterest folgen, unseren Podcast hören, abonnieren und bewerten hier direkt unterstützen:
Jeder Cent hilft, unsere Vision voranzutreiben.
🙏🏽💚
Please install and activate Powerkit plugin from Appearance → Install Plugins. And activate Opt-in Forms module.