re:love – Sustainable natural cosmetics from coffee grounds
What do you do with coffee grounds? Like most, it probably ends up in the trash.
Re:Love has here an absolutely new, sustainable approach: From coffee grounds makes the young cosmetic brand from Berlin high-quality vegan cosmetics and gives you and your body new energy and a moment of conscious enjoyment. The anti-inflammatory and activating ingredients of enriched coffee grounds provide a radiant, firm and richly nourished skin. All natural according to the Clean Beauty trend and gentle – for you and the environment.
Natural cosmetics without animal testing, sustainable and vegan – that probably describes the vegan cosmetics brand re:love by Elnura Ashimova best. In addition to a sustainable recipe in organic quality , it also relies on sustainable packaging. In the interview, she tells us her very personal story behind her vegan cosmeceutical line and reveals why coffee can be good for our skin .
Sit back, grab a coffee, and read the short interview.
How did you come up with the idea of creating vegan skincare from coffee grounds?
Elnura Ashimova: It was just too bad to throw away the good coffee grounds. In addition, I started a few years ago to deal with natural cosmetics, because I suddenly got a bad acne.
First, I stirred the scrubs from leftover coffee grounds for myself and my girlfriends, who quickly gave me lots of positive feedback.
2 years ago I decided to turn this raw material that many people have almost every morning, the coffee grounds into a vegan skin care.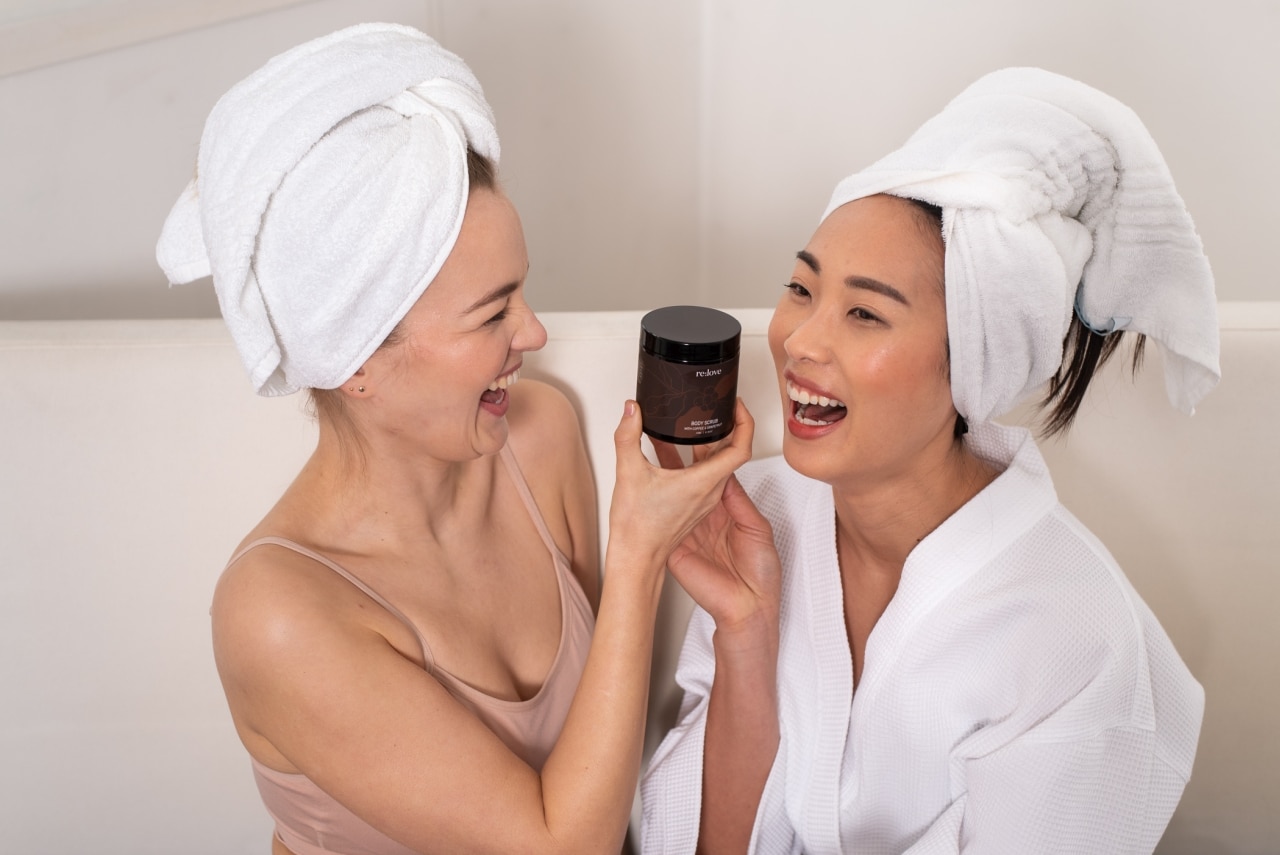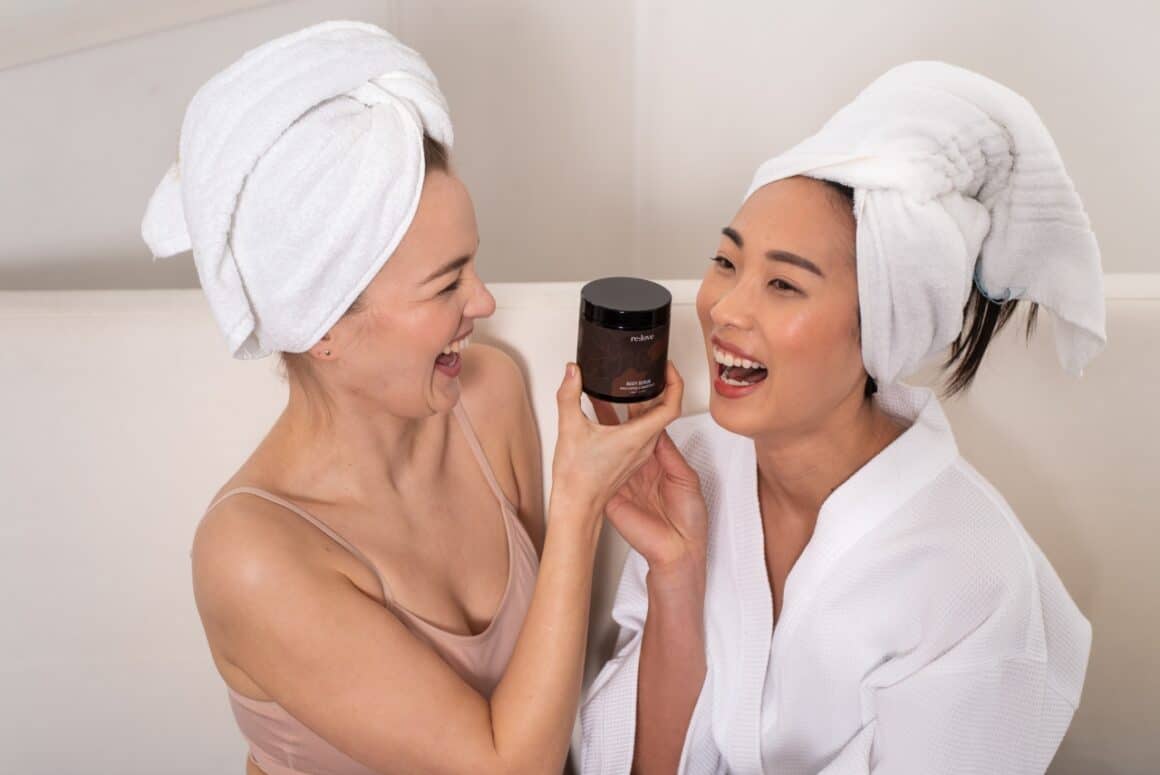 What makes vegan skin creams so special?
Elnura Ashimova: As a beauty brand with a conscience, we give the actual waste product coffee grounds a new life and transform them into highly effective, vegan skin care products. Thus, we want to enable our customers to consume without a guilty conscience.
Our products have an anti-inflammatory effect, are high in antioxidants and vitamin E. They protect the skin from premature aging, intensively care for and nourish the skin. In our products you will not find synthetic colors, fragrances and preservatives, mineral oils, silicone oils and microplastics. In addition, the coffee oil we use in our vegan facial oil is high in tocopherol, also known as vitamin E, and provides the natural preservative.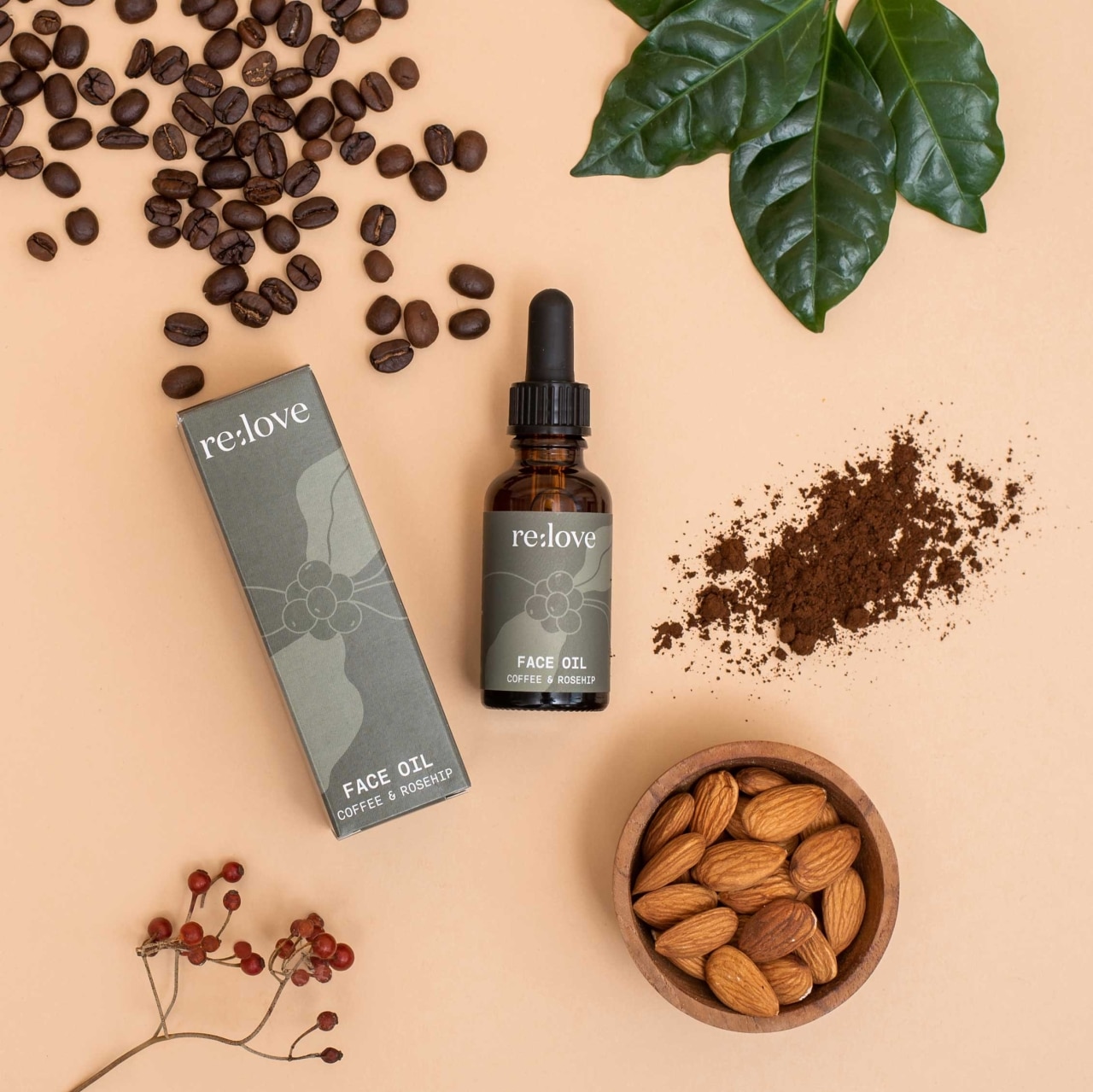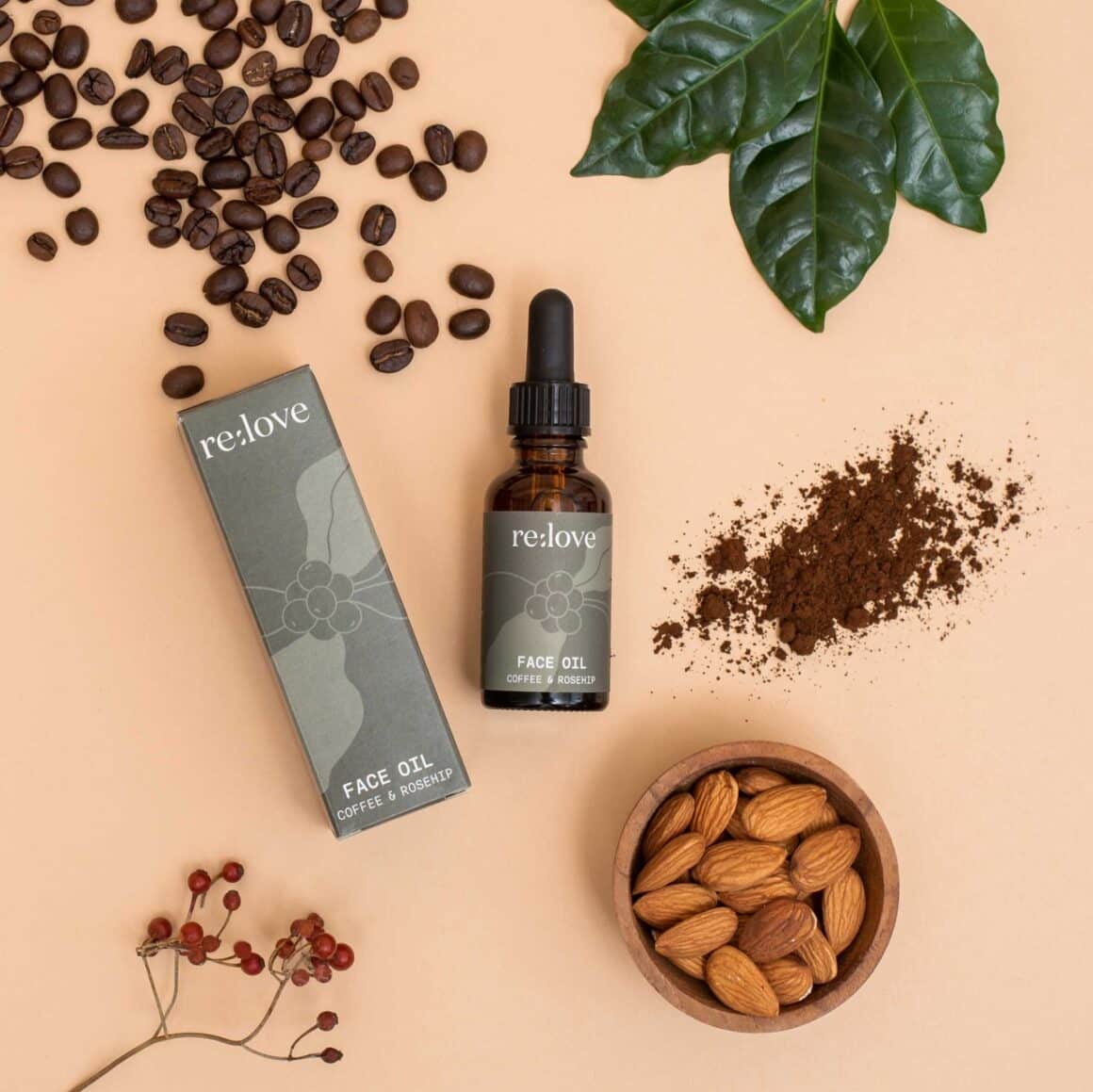 How sustainable are the products from re:love Cosmetics?
Elnura Ashimova: It is important to us that we ensure the positive effect in circular value creation. We produce exclusively in Germany, use as many regional and upcycled ingredients as possible (which would otherwise end up in the trash), are vegan and animal-free.
The upcycled coffee grounds in our products come exclusively from Fair Trade coffee, and all the oils in our recipes are organic.
As a founder, how do you integrate the topic of sustainability into your everyday life?
Elnura Ashimova: It's not always easy though, for example, I completely cleaned out my bathroom cabinet a few years ago. I look very carefully at which products I use, how sustainably they are produced and what ingredients they contain.
We have lived in the country for a few years and often shop at farm stores, mostly plastic free. I also love unpackaged stores and avoid using disposable products. I think Germany is the pioneer in the area of sustainability, and there are so many brands and startups that offer excellent solutions and products that I buy and use without a guilty conscience.
What is planned for the future with re:love cosmetics?
Elnura Ashimova: In any case, to new products that will complement and expand our current series. There are many other upcycled ingredients, such as oils derived from pomegranate seeds, dates, or even orange peel, that we want to use in our vegan formulations.
What would you like to get off your chest at the end?
Elnura Ashimova: We often hear that cases with cancer, infertility, allergies have increased and we can't figure out why? I would start it with our bathrooms and look closely at what products we use on a daily basis.
Products containing synthetic chemicals are easily absorbed by the human body and can irritate the skin, penetrate the skin, disrupt the hormonal system and even cause cancer. Our mission is to inspire as many people as possible to use vegan and natural skincare products.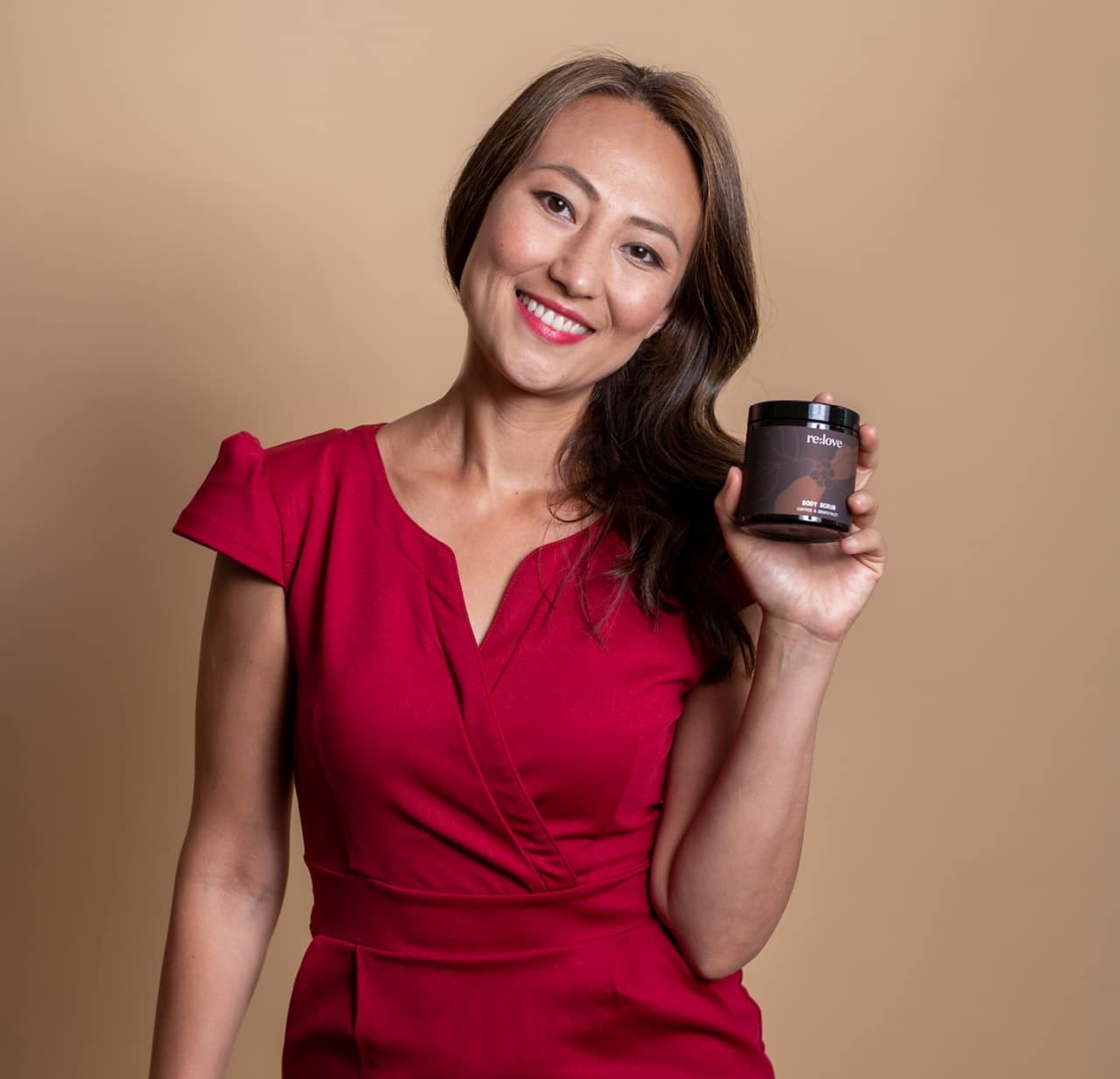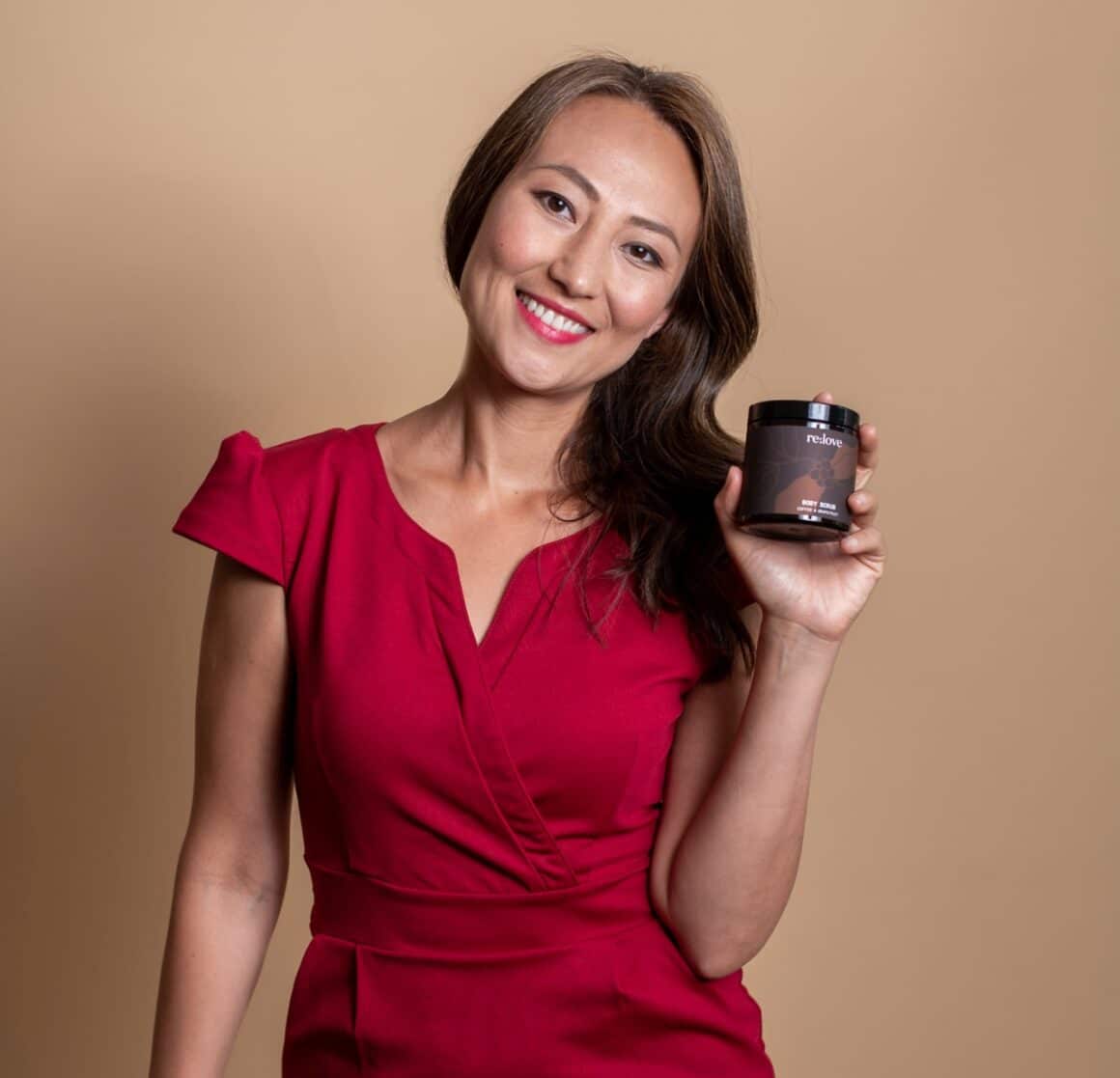 More about re:love Cosmetics:
You can find Re:love Cosmetics in some natural cosmetics stores and concept stores, as well as online at www.relovecosmetics.com
You want to support the work of This Is Vegan?
On our pages you will find so-called affiliate links. If you buy your favorite products through them, we will receive a commission.
By buying sustainable reusable cups from us, you support the Papillon mercy farm.
Alternatively, you can follow us here on Instagram here directly support:
Please install and activate Powerkit plugin from Appearance → Install Plugins. And activate Opt-in Forms module.