Vegan hairdresser – What can not be vegan in a hairdresser?
What is a vegan hairdresser?
Every time a hairdresser cuts the hair of his customers, he works vegan, because neither the scissors, nor the hair of the customers have animal ingredients. But at the latest when it comes to vegan hair care , the world often looks different. Whether shampoo, conditioner, hair treatment, hair color or make-up: for years hairdressers have relied on care products with animal ingredients and developments based on animal testing.
As a vegan, a visit to the hairdresser can quickly become a gauntlet. Either do your own hair at home, order your hairdresser to your home, or bring your own small vegan selection from the drugstore to your haircut. Even after animal testing was strictly prohibited, the ingredients remained mostly the same, and plant-based products were the exception. Until today.
In this article, you'll learn what to look for in your next haircut if you want to use 100% vegan care products.
What makes a vegan hairdresser?
In many cities, vegan hairdressers have established themselves, whose care products do not contain any animal ingredients . A vegan-based hairdresser also works with animal-free equipment. Thus, the bristles of hair brushes and brushes for hair dyeing are not made of animal hair, but of synthetically produced material. The hairdressing belt is made not from leather, but from silk and other natural fabrics. The range of animal-free products extends far beyond conditioner, shampoo and cure. Also hair colors, tints, make-up and styling products such as hair spray, curling spray, heat protection spray, mousse, hair wax and hair gel now come completely without animal suffering and are increasingly preferred by hairdressers. In many salons, the all-round service is part of the package. Especially when the visit takes a long time, for example, a new hair color, guests are usually served food and drinks. One vegan hairdresser uses plant milk for coffee and replaces sausage and egg products with animal-free alternatives. Cookies and other small snacks are also animal-free, of course.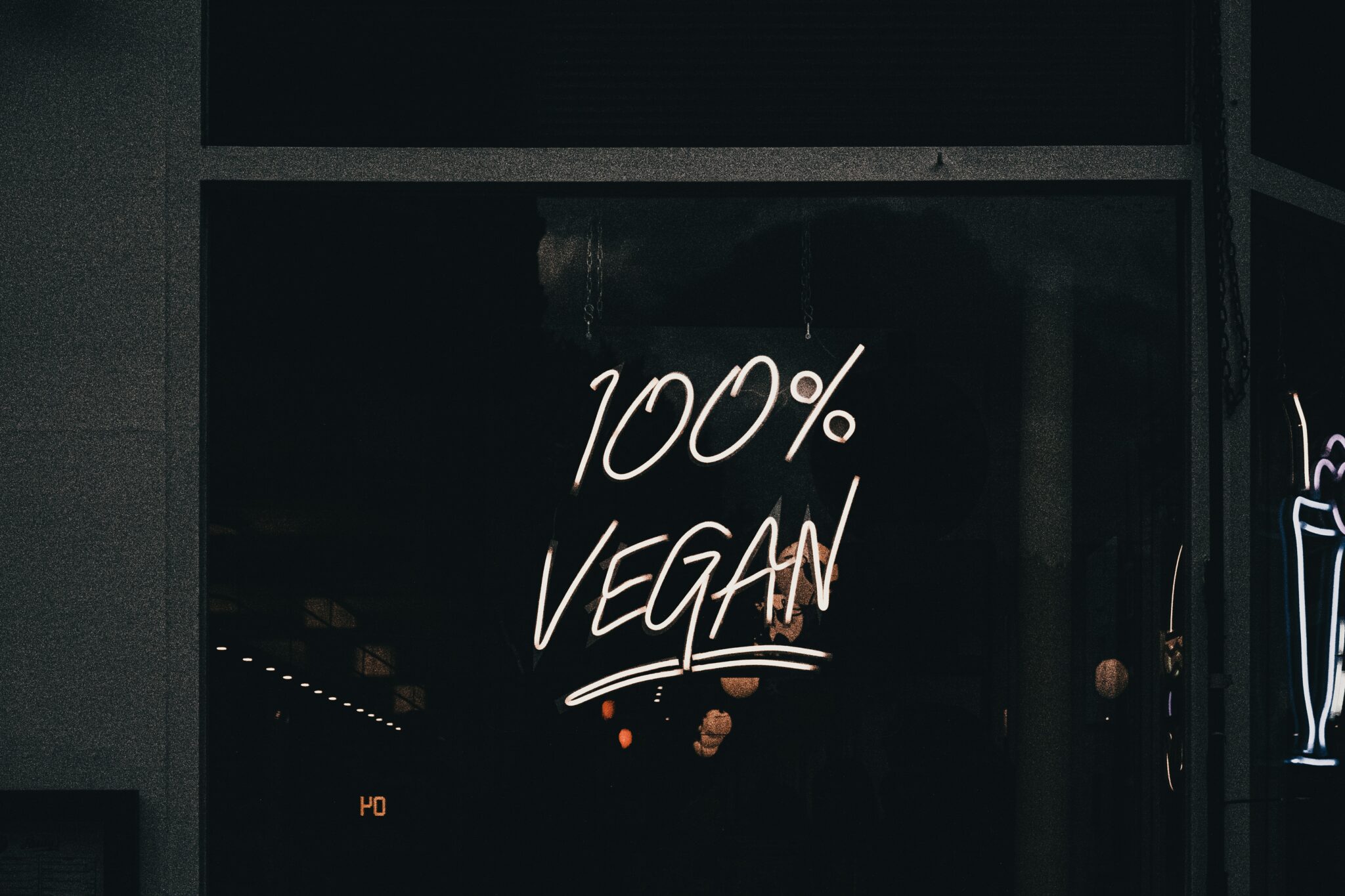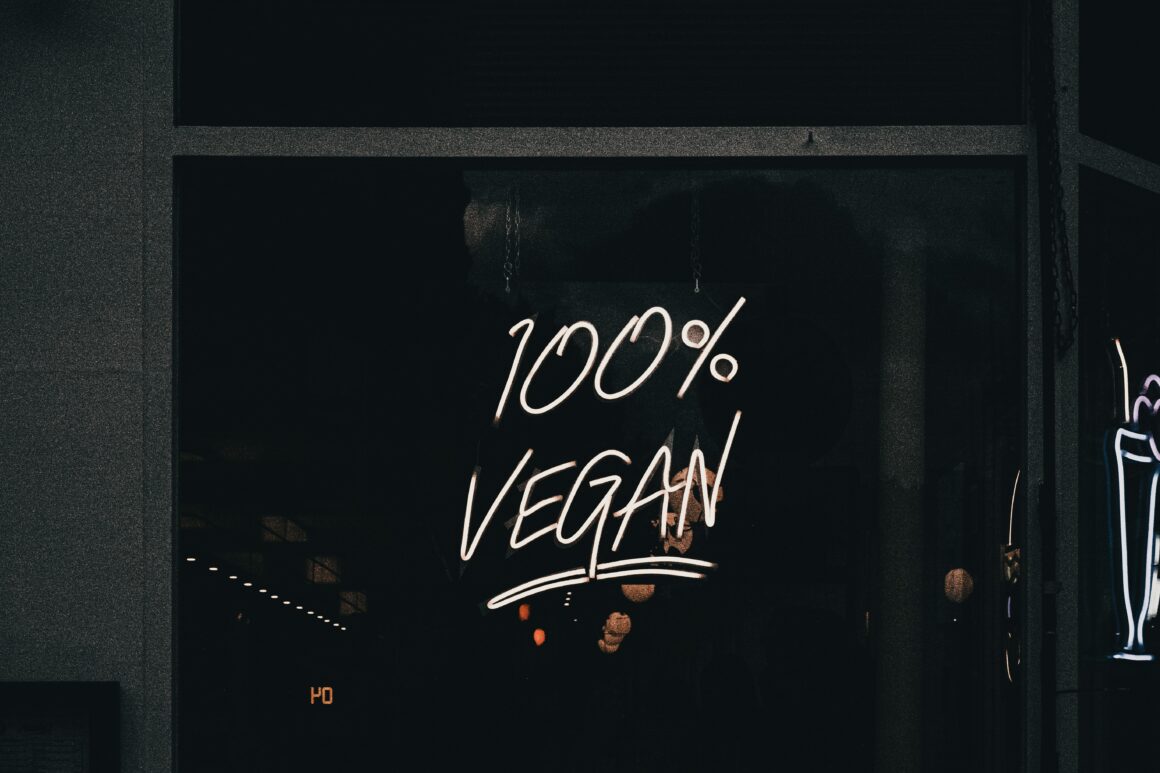 How is vegan hairdressing different from natural and organic hairdressing?
In addition to a vegan lifestyle, a preference for natural and organic products has also caught on with some consumers. But beware, a hairdresser who works with natural and organic-based products is far from vegan. Many goods are organic without chemical processes, but may still contain animal ingredients. A popular example is the honey from organic farming. Many care products contain honey, not infrequently on an organic basis. However, honey is a product made by bees, and thus it is not vegan. So if you go to an organic hairdresser, their products may have animal ingredients. In vegan cosmetics, any animal-based substances are prohibited, including waxes. In natural and organic-based cosmetics, on the other hand, all products that are organically produced are allowed. It only means that an organic hairdresser relies on goods whose original food was treated without pesticides. An exception is the red dye carmine, also known as conchenille. It is extracted from dead lice and used in hair dyes and is the only animal product that is also used in vegan cosmetics.
How organic and natural hairdressers work
A natural hairdresser works very close to nature, can offer its opening hours and services thus adapted to the rhythm of nature, for example, new hairstyles for its customers based on the lunar cycle orient. In addition, some natural hairdressers work with the knowledge of acupuncture, for example, in the form of energetic haircutting. Here, all the negative energies of the clientele are first expelled before the hairdresser reaches for his tools. Nevertheless, a natural hairdresser does not have to specialize exclusively in certified organic products, but can also use conventional goods. Such influences do not play a role in veganism, the goods may only neither be produced by animals nor consist of animal ingredients. An organic hairdresser, on the other hand, stands out by working only with goods certified by the state as 100%ig organic. Such ingredients are characterized by the fact that they are harmless to the human body and health, and also do not harm the environment. However, animal ingredients such as cow's milk or honey may be used here.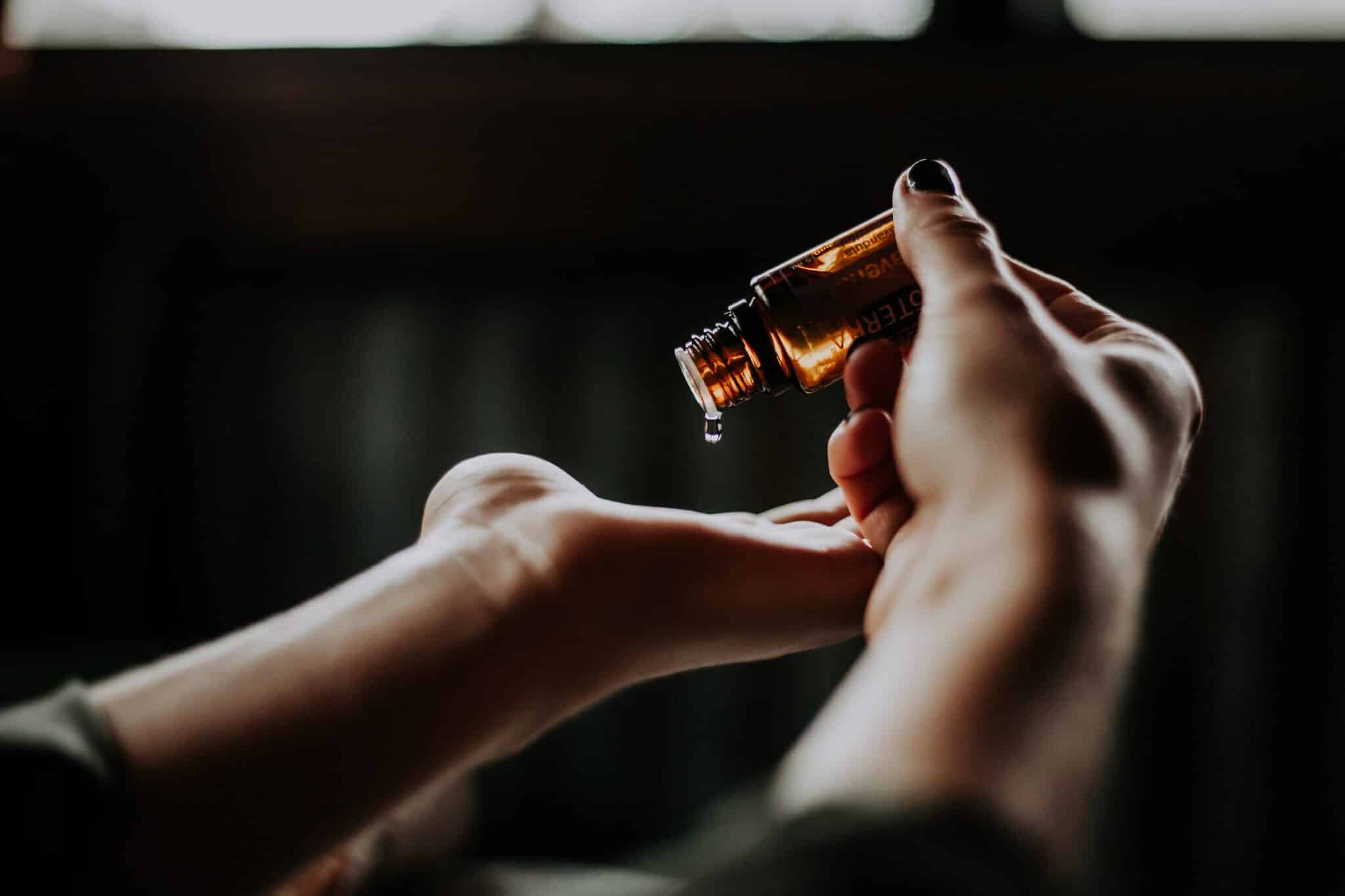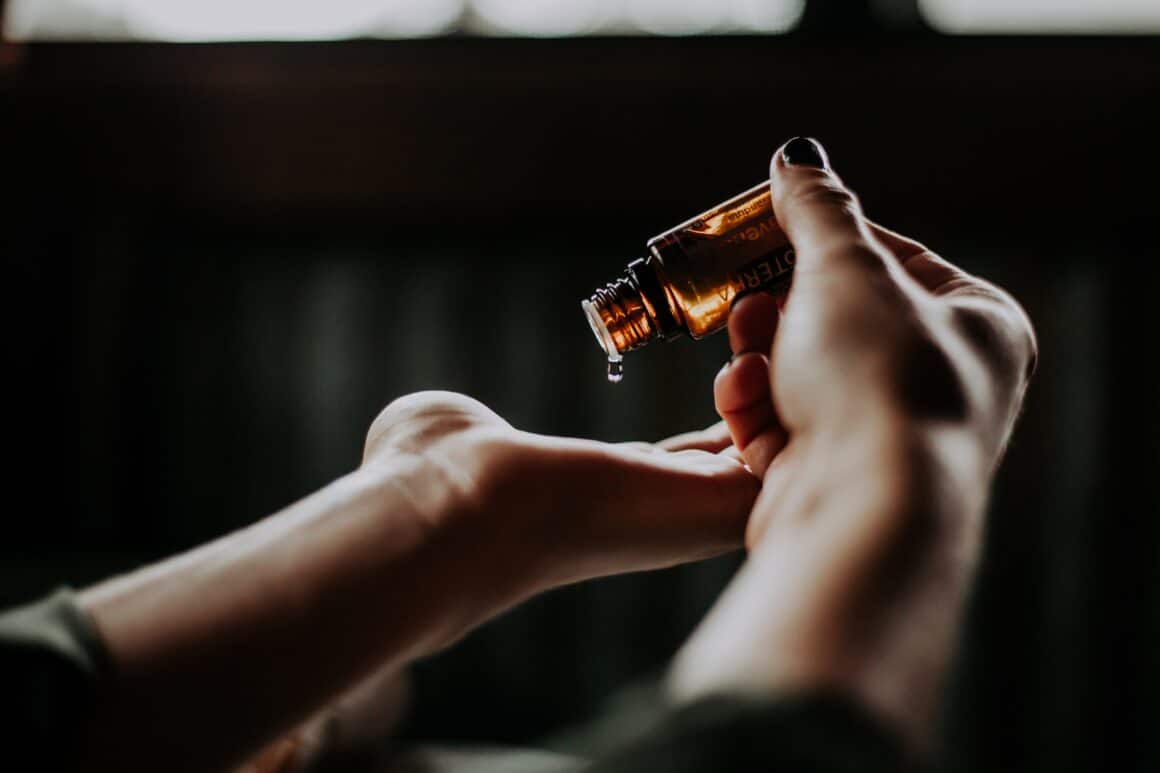 Can you achieve the same results with vegan hair color as with non-vegan products?
Being able to regularly change your hair color at your own discretion is a beautiful freedom. So you can adapt your hair color to the season, declare war on gray strands and try out new trends. At the same time, you're carrying a message to the outside world and can show who you are or use your new hair color as part of a disguise. But especially with vegan products, customers quickly become skeptical. The range is still relatively new and not quite as well researched. Can the ingredients really offer what non-vegan products can? Does the hair color also last for weeks and is it as radiant and beautiful? Are the ingredients well tolerated and gentle to the scalp? These concerns have long been the reason that vegans have refrained from coloring their hair. At the beginning of vegan care products, there were actually big differences in quality, not only in terms of hair colors. Other styling and care products also lagged behind the non-vegan competition in terms of quality. But times have changed. Meanwhile, the selection of animal-free styling products has increased greatly and the quality has also improved. Many goods nowadays are equal and sometimes even better than their non-vegan counterparts.
Vegan hair care online - the best online stores:
Many drugstores in Germany offer only a small selection of vegan hair colors. Thanks to the World Wide Web, it has become quite easy to access a huge selection of animal-free, eco-friendly and mostly organic certified ones.
The global online store Maria Nila specializes in animal-free hair care products. From shampoo and conditioner, to hair treatments and hair colors, to styling products and hair oil, it's all here. Special gift boxes can also be purchased there. There are products for different hair types, so everyone can find the right care for their hair.
For hairdressers who want to specialize in organic and vegan hair dyes and tints, there is an online store Organic Colour Systems. Not only can all kinds of colors be purchased here, but seminars suitable for handling the colors and new techniques are also offered.
The online store Evo Hair offers hair colors for salons as well as for customers to use at home. The palette ranges from blonde, brunette and black to all sorts of bright colors. Purple, green, pink or rose, highlights or the whole hair: everyone gets their money's worth with this company. For salons, the Hue Verse range is a good choice, the collection contains hair colors for professional needs. Private users are in very good hands with the Fab Pro range. Animal-free and eco-friendly equipment is also offered in the store.
Where can I find a vegan hairdresser?
Meanwhile, hairdressers who work with purely vegan products are part of the modern cityscape of almost every major city. A city is always subject to change and adapts to the requirements of its inhabitants. An ever-increasing number of city dwellers are interested in an environmentally and animal-friendly lifestyle, so many industries are developing in this regard. But a hair salon is more than just a place of beauty. This is where trends emerge and where the latest gossip is exchanged. So it's no wonder that hairdressers are right in the middle of this important issue. If you want to go vegan or try something new, you can type in "vegan hairdresser in my city" on Google.

Most of the time you will be shown several results. However, you have to be careful because Google doesn't know the difference between a vegan hairdresser and a natural hairdresser. So, both results are mixed, moreover, organic hairdressers often appear. It's best not to click directly on the first result, but to scroll down a bit and read through the short descriptions. Make sure the word "vegan" or a combination of words like "vegan hair dyes," "vegan shampoo," "vegan styling products," or something similar appears in the short description. Then you click on the home page and read through the descriptions. If it is promised that the salon works with vegan products, you have found your new hairdresser.
Our recommendations for the most famous German cities
We have picked out a few examples for you for the most famous cities in Germany. Feel free to browse the pages and get inspired. There are usually other salons with a similar offer. In this case, it is worth doing more in-depth research. Compare providers with each other and ask for a no-obligation appointment. Let them show you the products and make sure they are indeed vegan. Only then should you make your decision and book a binding appointment.
The "hair studio Weinhönig" works since 2007 exclusively with animal-experiment-free products. The studio openly speaks out against animal suffering and also coiffures many non-vegan customers, who receive the products positively. In the cozy backyard you can enjoy your hairdressing visit far away from the city bustle and let yourself be pampered! You can check the price list on the website and avoid unexpected surprises.
The family business "The Pony Club" relies, in addition to vegan products, on the good education and training of their employees to ensure an unparalleled service. Here, too, you can find the price list and the corresponding services directly on the website. All services are based on the highest social and environmental standards.
"Tanja's Friseursalon" in Frankfurt invites you to enjoy 100 percent vegan, paraben/sulfate/plastic-free products. The salon promises good advice and is particularly responsive to individual wishes.
"Peter Ziegler haircuts", also in FFM, pursues the claim of a green management and offers up to 99% natural plant essences, organic and also vegan ingredients for your all-round carefree appointment. The salon offers distinctive haircuts for ladies as well as men and is definitely worth a visit.
The hairdresser master business "Schnittstube Verde" already betrays by its name the reference to vegetable alternatives. The founder Yasemin fulfills her heart's desire with the two components "Beaty" and "love of animals". With a sympathetic invitation to leave the real fur trim at home, she invites you into her cozy salon.
Alternatively, Stine Vega shines with sustainability and moderate resource consumption, vegan and animal-free products and equal prices for all.
In addition, over 1,000 5-star reviews on Treatwell speak for the vegan hairdresser in Hamburg.
What if I can't find a vegan hairdresser?
Although the trend is spreading more and more throughout Germany, there are still cities and towns that have natural and organic hairdressers, but cannot boast a purely vegan hairdresser. Surely in the next few years there will be a customized hairdresser near you. Still, you don't have to wait for better times. If you already want to ensure that your beauty and skincare routine is free of animal ingredients and animal testing, you can take it into your own hands. Go to a drugstore and buy vegan styling products for hair on your own. With this, you can go to the hairdresser you trust and ask him to treat you with these products from now on. Most hairdressers will go for it and maybe you can get a discount out of it. Take the chance and engage your hairdresser in a conversation about vegan hair products. Educate him on the benefits and make it clear why you prefer these products. Maybe you can make them think differently.
As special goodie we recommend the website Friseursuche, with which you can find the nearest vegan hairdresser in your city without effort.
Another good option is to call or stop by your hair salon directly. While you're making an appointment anyway, you can ask right away if they have vegan merchandise. Some salons are taking a hybrid approach, offering both animal-free and animal-based products. Asking costs nothing and maybe you can save yourself a trip to the drugstore. Finding a hairdresser you can trust and whose work you can rely on is worth its weight in gold. Just because he may not be 100% vegan doesn't mean you have to turn away from him. Change and rethinking can only happen through regular exchange. Accept it when your hairdresser works hybrid and try to understand his motives. Also show him your reasons and raise awareness of this issue every time you visit. As long as both sides remain respectful, your persistence will surely pay off one day. If not, you can always switch to an all-vegan salon once there's one in your city. Get in touch with your community. Discuss the issues on social networks and together try to convince the hairdressers in your city.
Please install and activate Powerkit plugin from Appearance → Install Plugins. And activate Opt-in Forms module.